D&D Travel's - Alaska Cruise 2017...
Sailing May 13, RT from Seattle!
This page is for our currently booked travelers. Our group is now sold out... Thanks for your support! - Dennis & Donna
BOOKED travelers access your reservation here at any time to enter immigration information, cruise preferences, see/purchase (or simply reserve) shore excursions and more (your booking # is required - please see your Princess emailed confirmation).
See you all soon!!!
Document Party/Get-together for our travelers will be Saturday afternoon, April 29 at 3pm here at the agency. Please come for wine and cheese and other goodies, for your final travel documents, to get your questions answered and to meet your fellow travelers!
Chihuly Garden & Glass and/or Space Needle tickets are now available to book on-line at: https://web.ticket.chihulygardenandglass.com/ for either May 20 or 21!
PLEASE SCROLL DOWN FOR IMPORTANT INFORMATION!!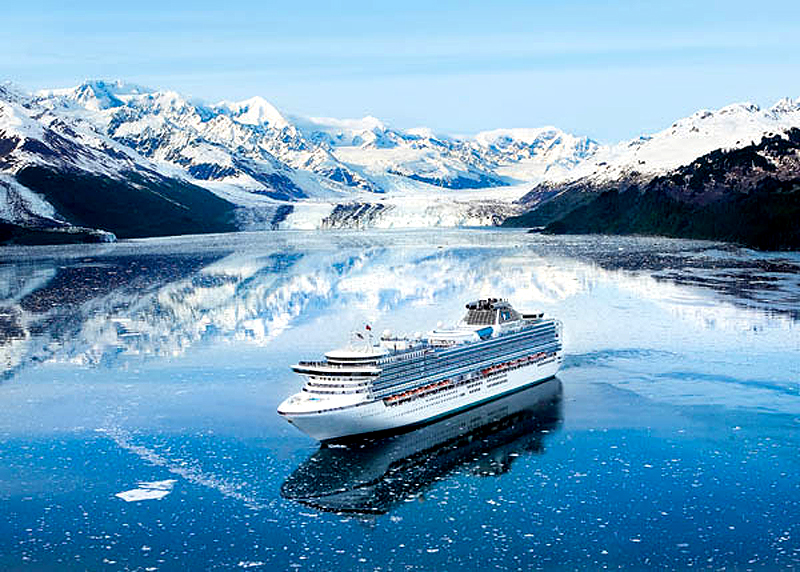 Our fabulous 7-day Inside Passage cruise aboard the Ruby Princess* sails on Saturday, May 13, 2017, RT from Seattle! The group will depart Hartford on Friday, May 12, overnight in Seattle & also stay 2 nights (optional) post-cruise, returning on Monday, May 22. Be awed by the spectacular scenery & beauty of this incredible place! *ship is of Bermuda registry
**As part of your group amenities, assuming the minimum number of travelers in the group remain, each stateroom will receive a $50 on-board credit ($25 per person) courtesy of D&D Travel. That, combined with each passenger's FREE $400 drink package and FREE 2-category stateroom upgrade, is a total value of approximately $950+ per stateroom!**
LOTS of important info here so please scroll all the way down...Thanks!
DINING aboard is at "any time" - that is, you can dine at the next available table any time you wish, with anyone you wish during dinner hours (5:30pm to 10:00pm)...This way you are not "tied" into a set dinner time. You can come back aboard from shore whenever you wish...Set dining times are on a waitlist basis only on this cruise (but once on-board, the restaurant may still be able to accommodate you)...
ON-BOARD GRATUITIES: Gratuities to your wait staff and cabin steward are charged to your on-board account at the rate of $13.50 per person per day - a total of $189 for the week for two in a stateroom. This amount may be adjusted up or down as you see fit prior to the end of the cruise. Keep in mind that gratuities for your on-board beverage purchases are INCLUDED in your free drink package!
NOTE: VALID PASSPORTS OR PASSPORT CARDS ARE REQUIRED FOR THIS TRIP! NAME AS ON PASSPORT MUST EXACTLY MATCH CRUISE RESERVATION...ZERO EXCEPTIONS!
* * * * * * * * * * * *
We'll spend 6 hours drifting in the incredible Glacier Bay National Park...listening to the ice pop and crackle as air trapped eons ago is released...Spy wildlife and watch as glaciers calve...Perhaps take a helicopter or floatplane excursion to a glacier then land and explore the ice...Follow the path of the Gold Rush on the Yukon & White Pass Railway...It's an experience you simply cannot believe! Note our extended port time in Juneau & Skagway...You might watch a sunset and/or visit the famed Butchart Gardens in beautiful Victoria, BC (see image below for the gardens lit up at night!!)
Sunrise/sunset times during our cruise:
| | | |
| --- | --- | --- |
| Juneau | 4:30a | 9:19p |
| Ketchikan | 4:31a | 8:56p |
| Glacier Bay | 4:32a | 9:27p |
| Victoria, BC | 5:28a | 8:53p |
Here is the Ruby Princess' planned day-by-day cruise itinerary:
Day
Port / Date
Arrive
Depart
1
4:00 PM
2
3
11:00 AM

10:00 PM

4
6:00 AM

8:15 PM

5
6:00 AM
3:00 PM
6
7:00 AM
1:00 PM
7
7:00 PM
11:59 PM
8
7:00 AM
Note the extended time in port at Juneau and Skagway!
Click here for shore excursion information...
Note: You may now book your shore excursions with NO pre-payment (policy change!). What Donna and Dennis have booked for shore excursions is listed below. You are welcome to join us. Some excursions (such as the hovercraft adventure) have just a few places available, so if you have your heart set on a specific experience, you should probably book ahead of time using your booking number, via the link below:
https://book.princess.com/cruisepersonalizer/index.page?company=PC
JNU710A - Taku Glacier Hovercraft Adventure 15May, 1145A - 0345P (Juneau)
SGY240A - Rail, Summit, Suspension Bridge & Garden Lunch 16May, 0730A - 240P (Skagway)
KTN800C - Misty Fjords Seaplane Exploration 18May, 0915A
- 1115A (Ketchikan)
YYJ310A -

Enchanting Butchart Gardens 19May, 7:30P - 1100P (Victoria)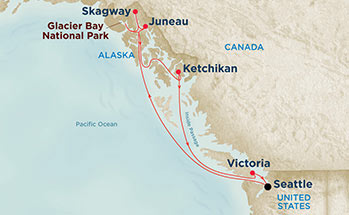 Above: Voyage Map
Cellular coverage in Juneau, AK: Best are Verizon and AT&T. Other services may or may not work well, if at all. Better not to make calls when in Victoria, BC due to roaming charges, etc.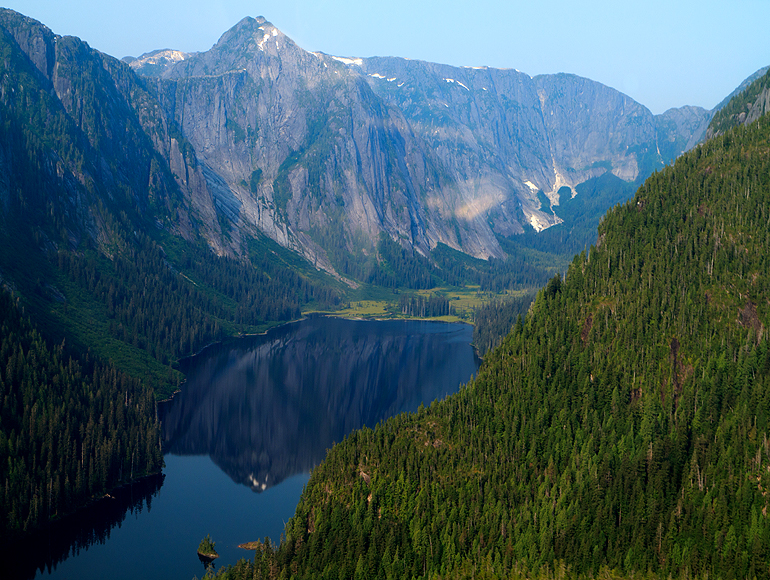 Misty Fjords National Monument - available via several shore excursions from Ketchikan!
Float Plane at Misty Fjords National Monument...Gorgeous!!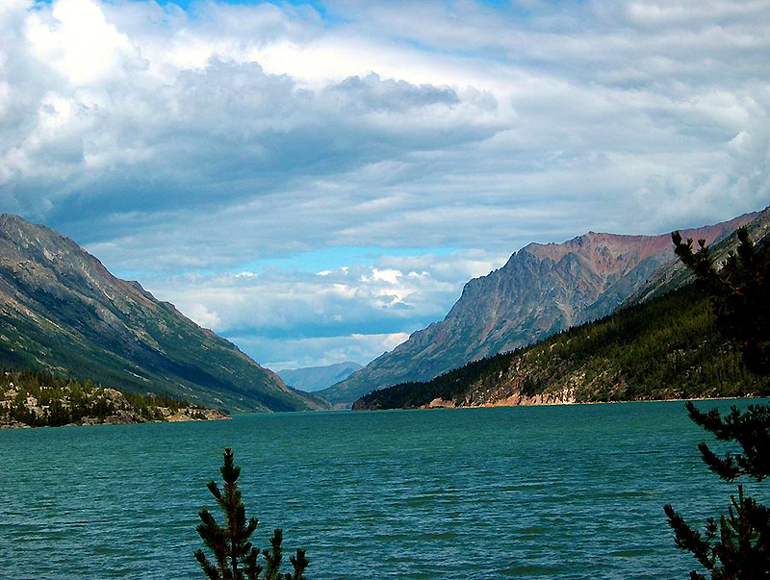 Lake Bennett, Yukon Territory - Seen from the Yukon & White Pass Railway excursion from Skagway!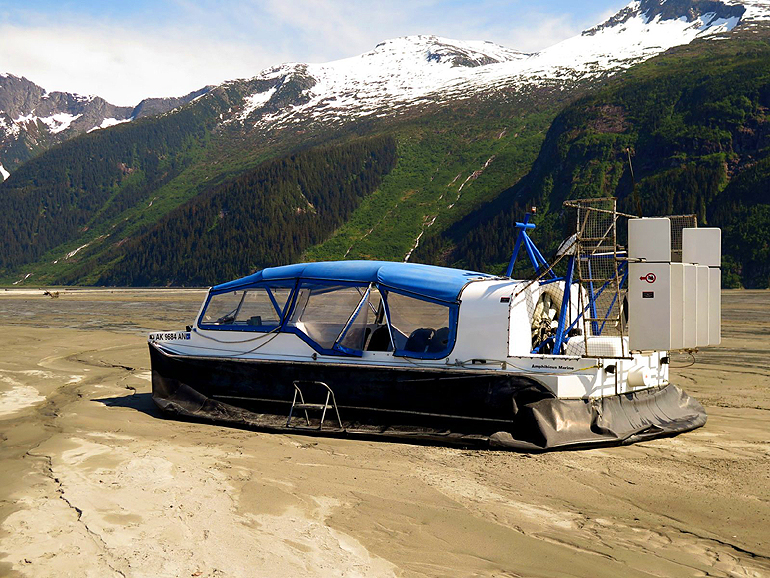 Above: 6-passenger (+ 2 crew) Hovercraft ready to visit Taku Glacier, from Juneau!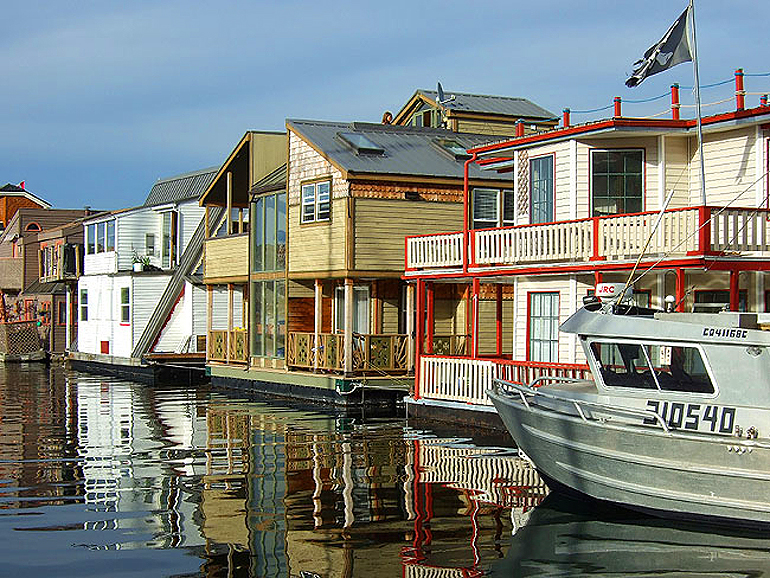 Along the beautiful Victoria, BC waterfront. Downtown is a 27 minute walk from the pier. See a walking map of the area here! Shuttle busses also run every 20 minutes at about $11CAD roundtrip...Above photo, by Dennis, is from our last visit to Victoria!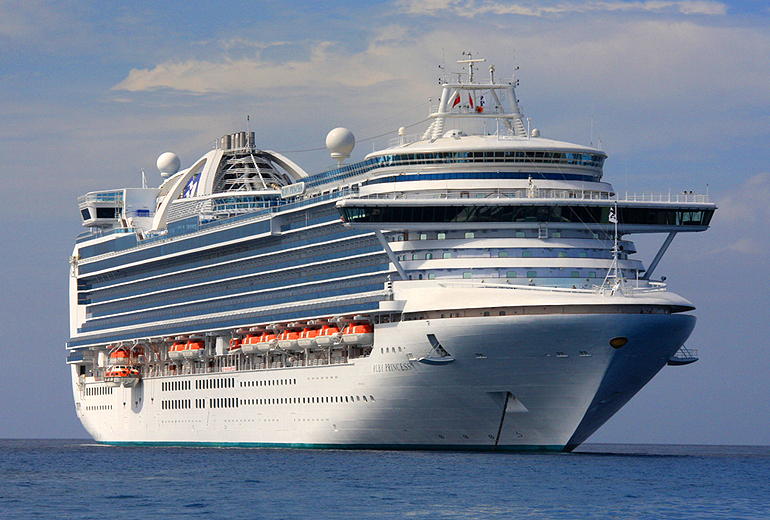 Ruby Princess (built in 2008 - 3114 passengers - 116K tons)
**See some of our photos from a previous visit to Alaska here!**
We are planning to visit the The Hangar on the Wharf, near the cruise dock, for early dinner when in port in Juneau (likely around 5pm) - Watch the floatplanes come and go! Let us know if you'd like to tag along...It's where the locals eat and you won't believe the fresh seafood...If your shore side plans allow you to, you might also consider lunch here!
Floatplane Base at The Hanger on the Wharf Restaurant, Downtown Juneau - What a view!!
We are staying one night pre-cruise (May 12) and two nights post-cruise (May 20 and 21). On May 12, our stay will be at the Courtyard by Marriott Seattle Downtown/Pioneer Square. On May 20 and 21, our hotel is the Westin Seattle, From there, we can easily walk a block-and-a-half to the Westlake Center Monorail Station, which travels directly to the Space Needle and Chihuly Garden & Glass. The Westin is about 7 blocks directly north of Pike Place Market and the Seattle waterfront (see map link below), offering a lovely indoor pool and whirlpool with a city or water view...
FYI, The Courtyard by Marriott is just .6 of a mile from The Seattle Great Wheel and .7 of a mile from the famous Pike Place Public Market:
| | | |
| --- | --- | --- |
| The Seattle Great Wheel | Butchart Gardens at night, Victoria | Public Market at Pike Place |
Group transfers have been arranged for those arriving on May 12 and returning home on May 22 on the same Southwest flights from Hartford, as well as from the Courtyard to the pier on May 13 and the pier to the Westin on May 20. If you have your own air arrangements, you might wish to contact Speedi Shuttle Seattle directly so you may set-up your own transfers, or you may make alternate arrangements...Those on separate flights must arrive by 11am in order to meet the group transfer! NOTE: Cab fare from SeaTac to central downtown or reverse, according to the Yellow Cab website, is a flat rate of $40 for two, plus gratuity...Rates from Pier 91 or other Seattle city locations are at the meter rate!
Transfer schedule (booked and paid; nonrefundable):
Friday, May 12 - SeaTac to CY by Marriott - departs airport approx. 11:30am**
Saturday, May 13 - CY by Marriott to Pier 91/Ruby Princess - departs hotel 12noon
Saturday, May 20 - Pier 91/Ruby Princess to Westin Seattle - departs 10am
Monday, May 22 - Westin Seattle to SeaTac - departs hotel at 9:30am
**Meet at Southwest Bag Claim
Our Southwest Airlines Booked Group Schedule:
(We will all meet at the gate at Bradley, check-in should be open approx. 4am)
Discount coupons for parking at/near BDL will be supplied with final documents! Please run your boarding passes anytime after 5:45am on May 11 by checking in with your air reservation number at www.southwest.com (click on "check-in")...
Depart Hartford May 12 WN1901 545am
Arrive Chicago/Midway 710am
Depart Chicago/Midway WN1663 830am
Arrive Seattle 1055am (transfer to hotel)
************
Depart Seattle May 22 WN1505 135pm
Arrive Denver 515pm
Depart Denver WN1591 605pm
Arrive Hartford 1145pm
IF you obtain a TSA Pre-check ID number and/or Southwest Rapid Rewards number prior to departure, let us know and we will enter it into your reservation record!
Although always a possibility, with Southwest it is highly unlikely that this schedule will change...Also, remember that bags fly FREE on Southwest (up to 2 checked bags per person, 50 lb limit each bag)!
Westin Seattle and Pike Place Market Map Here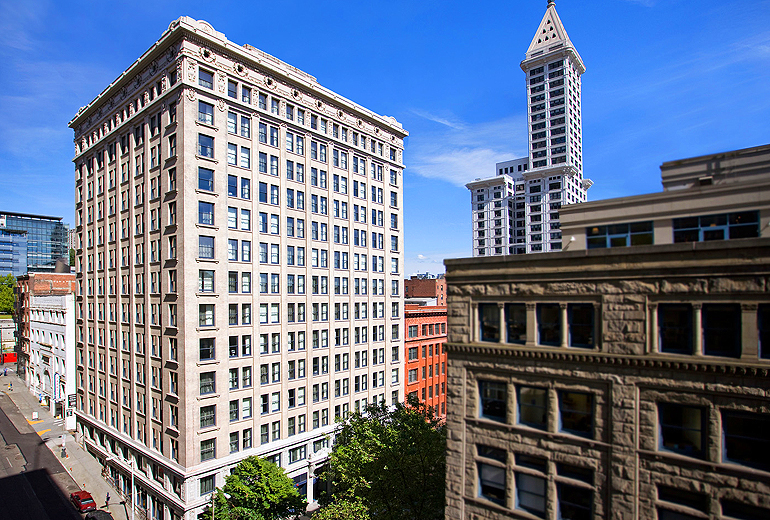 The Courtyard by Marriott Seattle Downtown/Pioneer Square (at left) for May 12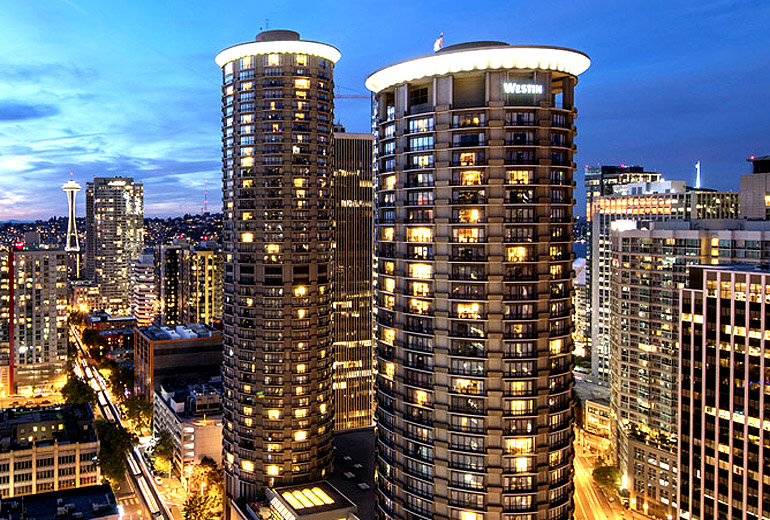 The Westin Seattle (above)...and the pool and whirlpool (below) for May 20 and 21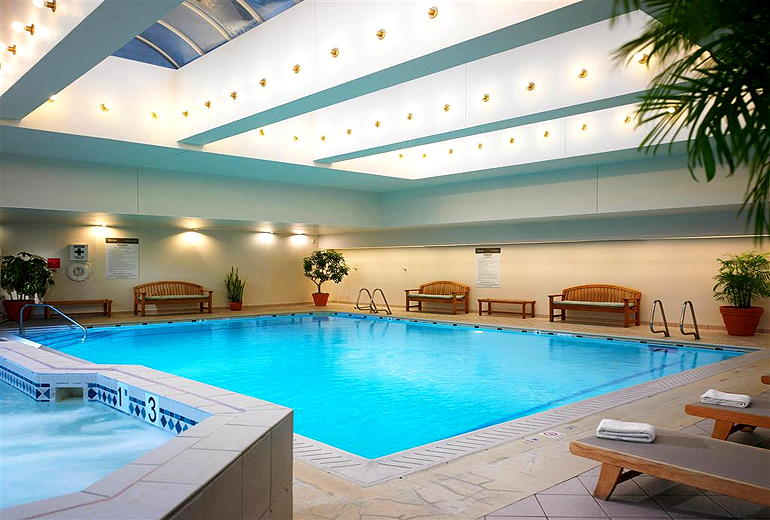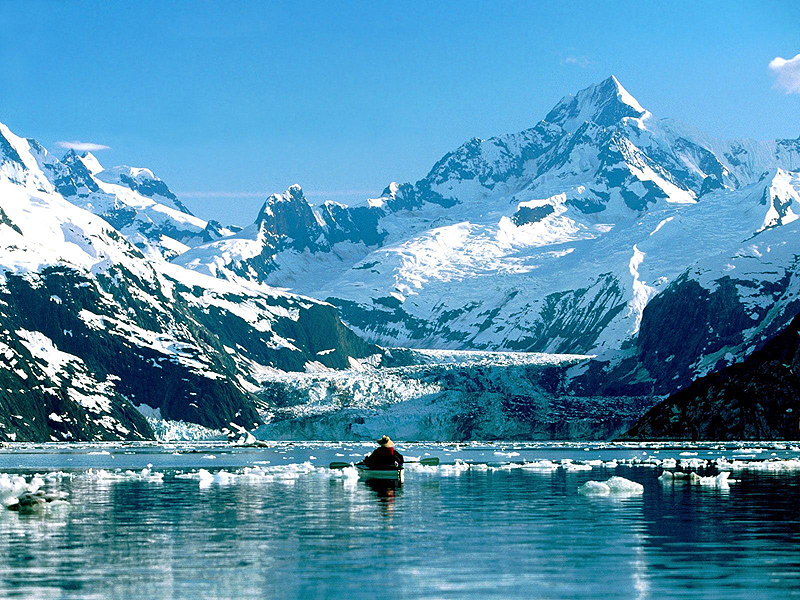 Glacier Bay National Park
--------------------------------------------
Princess Cruise-only cancellation policy:
74 to 57 days out - deposit amount
56 to 29 days out - 50% of total fare
28 to 15 days out - 75% of total fare
within 14 days - 100% of fare
PRINCESS SHORE EXCURSION CANCELLATION & REFUND POLICY
.
If you have booked a shore excursion you must cancel your booking prior to the scheduled closing time printed on the Shore Excursion Order Form found in your stateroom. No refunds will be made for any excursion unless notice of cancellation is given before the closing time. For excursions involving hotel accommodations, flights and private vehicles the closing time is 30 days prior to sailing and no refund will be made after this date.
For excursions involving helicopter flights, you must cancel your booking by 12:00 p.m. on the day after embarkation
. Carrier cannot cancel any excursion if it is past the closing time, nor will Carrier refund any excursion on which you choose not to go.
No refunds can be made on any excursion booking unless notice of cancellation is given before the closing time indicated on the booking form for the excursions involved. The times when bookings will close will be published onboard. In the event of any excursion being canceled for reasons beyond Princessí control, a full refund will be made. If any excursion must be abandoned through force majeure or difficulties en route, the best possible refund will be arranged according to the circumstances.
If you have pre-paid a shore excursion and wish to cancel, the following will also apply:
If a pre-paid shore excursion is cancelled five (5) days or more prior to sailing a refund of the pre-paid amount will be made in one of the following ways:
1) If there is a shore excursion balance for the passenger named on the booking being cancelled then the pre-paid amount shall be applied to this balance.
Or,
2) If there is no shore excursion balance for the passenger named on the booking being cancelled then the pre-paid amount will be refunded to the credit card used to pre-pay the shore excursion. Refunds in this instance will be made within 24 hours of cancellation. If the passenger for whom the pre-paid excursion is being cancelled makes another shore excursion booking within 24 hours of cancellation, the refund will be applied to the newly made booking.
If a pre-paid shore excursion is not cancelled within the above time frame or is cancelled during the voyage prior to the "Closing Time for Cancellation" listed for the particular excursion you wish to cancel, then the pre-paid amount will be refunded to the passenger named on the pre-paid reservation as a shipboard credit on this passengerís shipboard folio. Please note this is done regardless of which passenger pre-paid for the shore excursion.
NOTE! Princess has reversed course! You no longer need to pay up front for your shore excursions, unless you prefer to. All booked excursions will be charged to your on-board account during the cruise.
Southwest Airlines: All fares are nonrefundable/nontransferrable after purchase. NO exceptions! Transfers arranged by D&D Travel are nonrefundable.
* * * * * * * * * * * * * * * * *
email: dennis@ddtvl.com

Land Tours - Cruising - Travel Glossary - Gallery - Email Us