Adams Road, a very scenic path in northern Bloomfield, CT offers some lovely scenery, especially along the point at which Griffin Brook, in the form of wetlands and swamps here, passes underneath the roadbed. Draining an area sometimes referred to as the "Great Drain," the brook, along with a few smaller streams, carries water from the Penwood and Talcott mountain ridges to a waterfall downstream, eventually emptying into the Farmington River... These images show the beauty of the area in very early fall - sky and autumn colors reflected in the mirror-like surface of the slow-moving stream. Hope you enjoy! - Dennis and Donna [home]
Images c. 2013, Dennis A. Hubbs, D&D Travel Services, LLC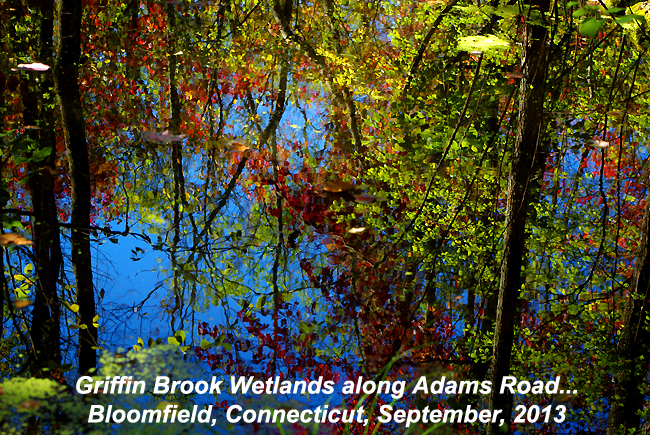 Above: Sometimes it's difficult to tell when the vegetation ends and the reflections begin!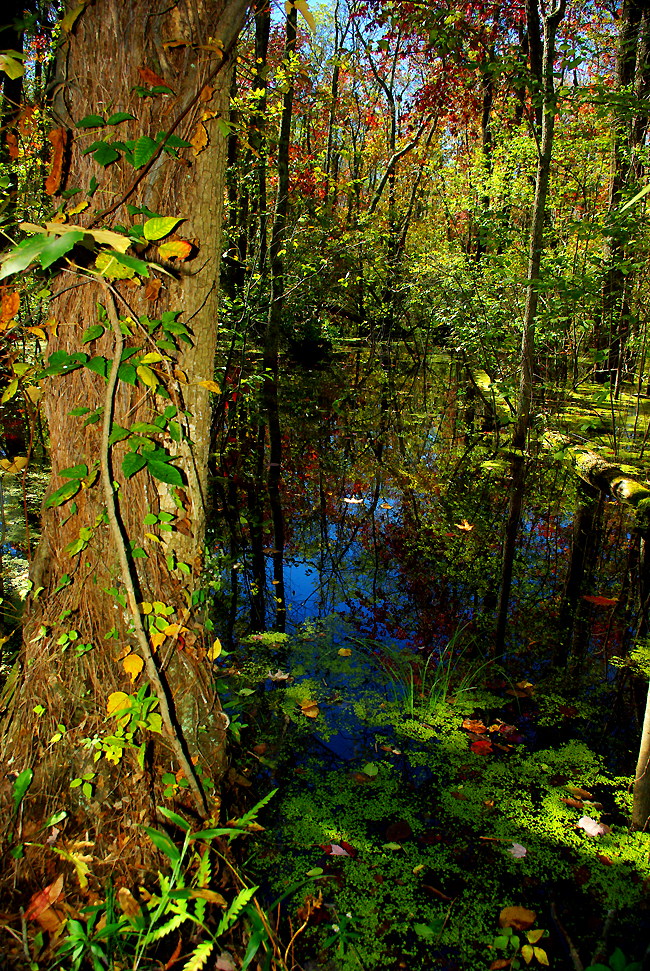 Running for a few hundred feet, mostly along the southern edge of Adams Road (directly off Tunxis Avenue, CT Route 189), this easily-seen area of swampy wetlands, with its clean, shallow and slow-flowing water, offers some great photographic opportunities! When these images were taken, the outflow under the road and to the north, forming more of a definable (Griffin) brook, was covered with a light green algae and duckweed, adding even more color to the scene: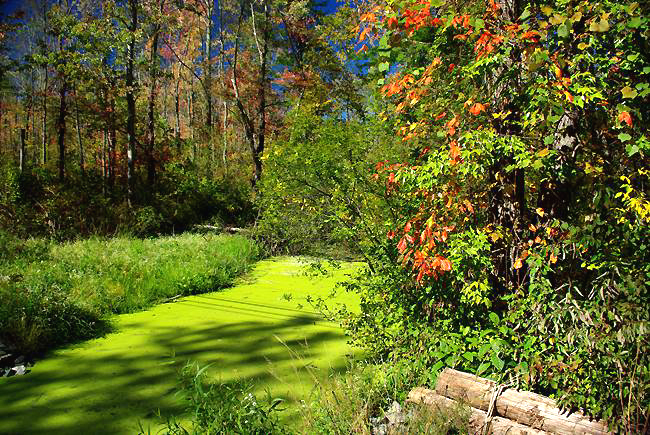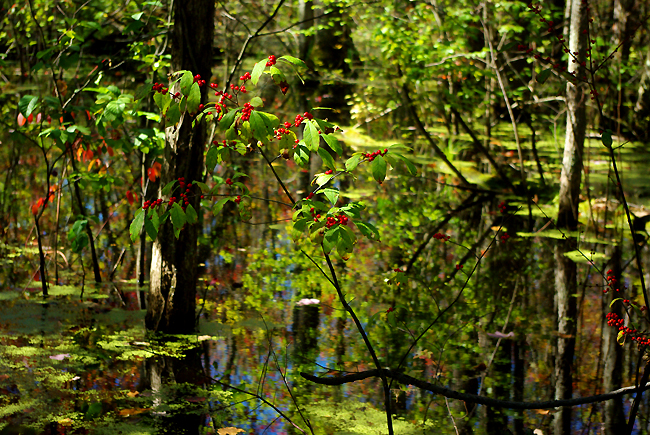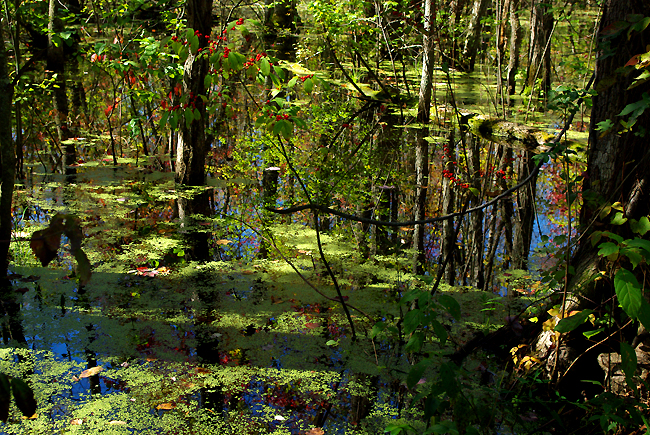 Bright red berries -a sure sign of an approaching fall!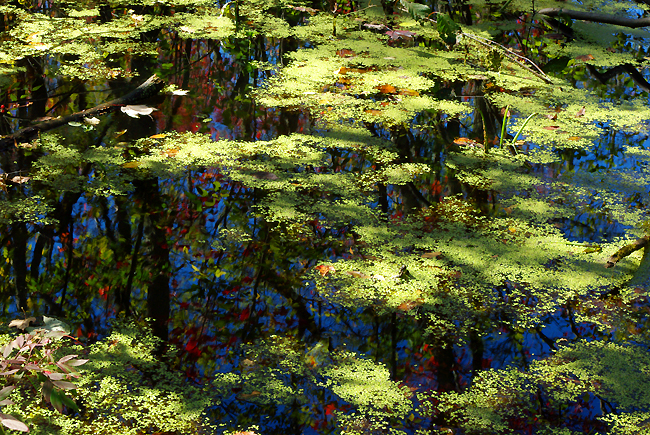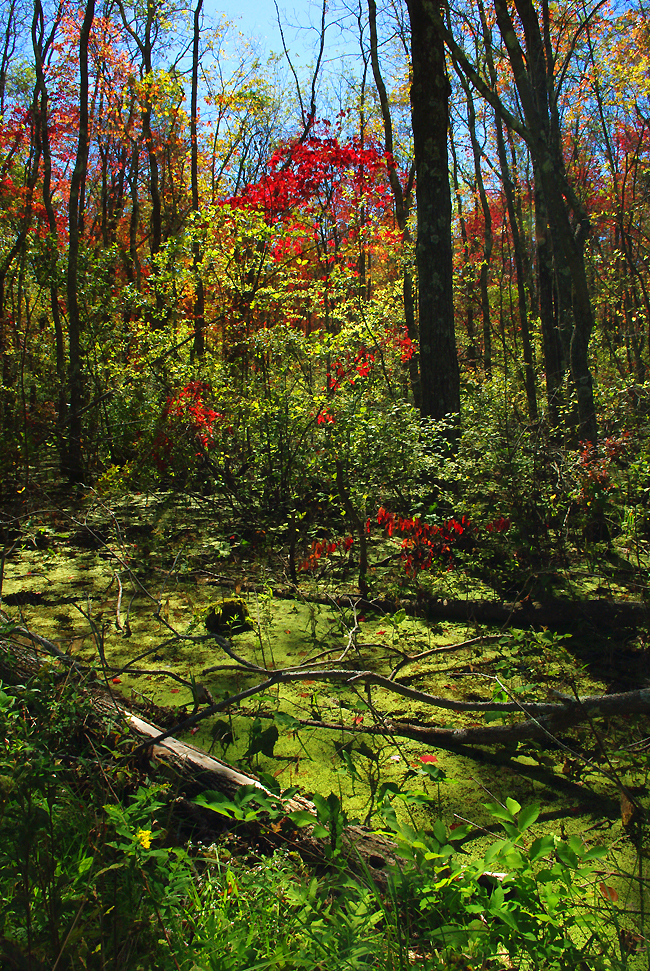 Even in late September, the swamp is ablaze with color...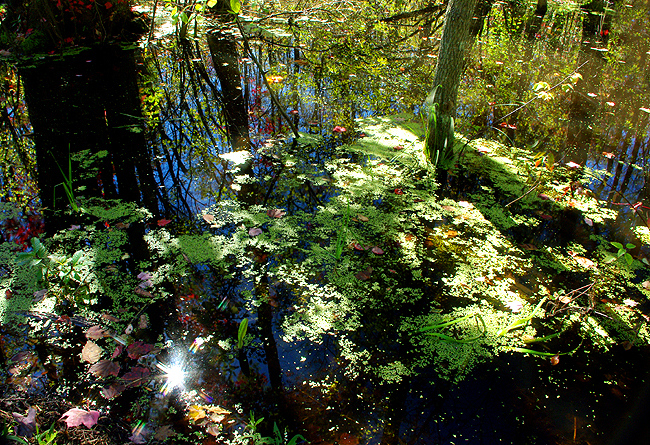 Sunlight glistens between fallen leaves as it illuminates clumps of duckweed...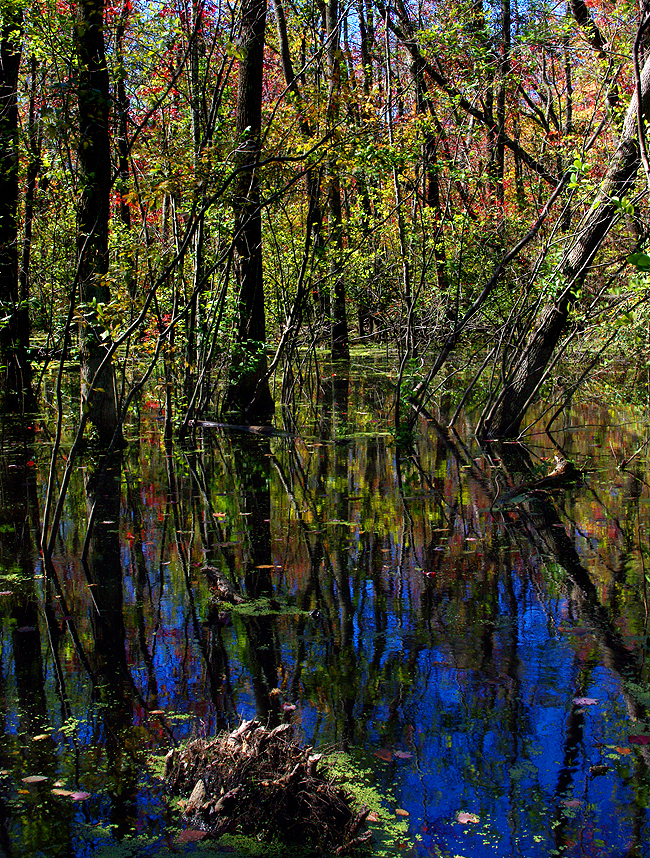 Local folks, as well as visitors, should check out this lovely area at different seasons, especially during times of high water, such as after a heavy rainfall...Photographers will find a wealth of subject matter!
Thanks for visiting! - D&D Travel





Land Tours - Cruising - Travel Glossary - Gallery - Email Us