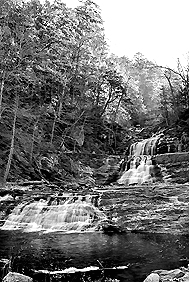 Kent Falls State Park in Kent, Connecticut
By Kristopher Culin, c. 2012


Specialists in travel to Australia!
What Constitutes a Legitimate, Professional Travel Counselor?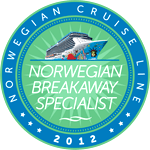 Formed in 1993, D & D Travel Services, LLC is independently owned and operated by Donna and Dennis Hubbs, Master Cruise Counselors. Dennis is also a CTC -
Certified Travel Counselor
- a professional credential administered by the
The Travel Institute
(formerly ICTA) - the premier educational institution in the travel industry. The institute was formed in 1964 when travel agencies were mere outlets for the distribution of airline tickets almost exclusively. The CTC certification is the highest level of professional recognition bestowed by The Travel Institute. Dennis is also a certified
Caribbean Destination Specialist (DS).
Donna was honored by being named one of the top 100 finalists in Royal Caribbean's search for the Godmother of it's lovely Liberty of the Seas, christened in May, 2007...
The agency is a past recipient of the Bloomfield Chamber of Commerce Business Leadership Circle Award - quite an honor indeed!
Dennis is a Notary Public for the State of Connecticut and thus can help you with your local notarization needs should your travel plans require the use of such. He is also a certified DTP - a Distinguished Travel Professional - by the Travel Professionals Network, of which he is also a founding member...This organization seeks to identify the TRUE travel professional from the many "pseudo agents" in the industry...His Travel Views column has appeared regularly in Hartford Publications' The Journal...
CLIA - the Cruise Lines International Association - is a trade organization that includes most of the world's finest cruise lines. They administer the Master Cruise Counselor program. Using the services of an agent who has attained the MCC designation assures you of professional competence and the ability to guide you to the cruise product that is right for you and your family...Always seek the advice of an MCC when deciding which cruise best meets your needs.
We also specialize in Walt Disney World vacations, honeymoons - ( we were prominently featured in a December/January issue of MODERN BRIDE'S "The World's Best Honeymoons" ), custom-planned tours to Western Europe, the Caribbean, Family travel, Luxury tours and of course, cruising...one of the BEST values in a vacation...
D&D Travel is also a Charter Member of TACT - the Travel Association of Connecticut - (formerly the CT chapter of the Caribbean Tourism Association - CTO). The agency is also accredited by IATAN - The International Airlines Travel Agent Network.
Donna and Dennis are both members of the American Society of Travel Agents (ASTA). The agency is fully covered by a one-million dollar errors and omissions insurance policy, assuring you of our commitment to serving you accurately, responsibly and professionally! Additionally, the agency is a long-time member of the Bloomfield Chamber of Commerce. We are located at 16 Brooke Street, Bloomfield, Connecticut, 06002, USA.

Travel Agency
The American Society of Travel Agents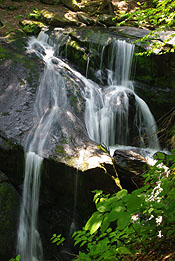 Enders Falls, West Granby, Connecticut
c. 2012 Dennis A. Hubbs
NOW - Submit your best vacation photo for posting on our site. [Click here...]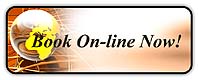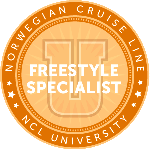 (Please Login to your FB account to view...)