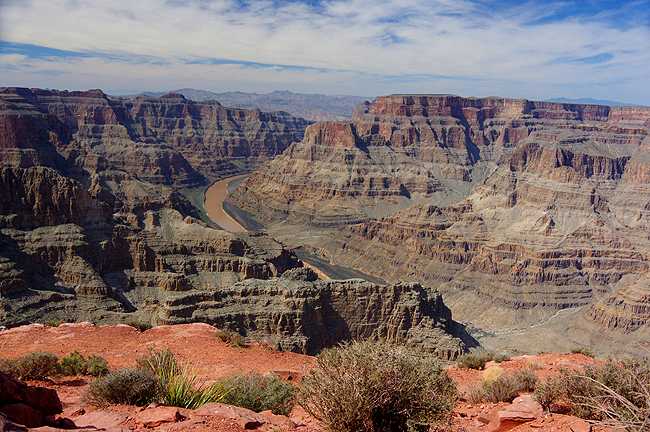 The Colorado River cuts through the canyon , seen from Guano Point, Grand Canyon West. The area is operated by the Hualapai Tribe, based in Peach Springs. Dawn Hubbs (Dennis' Cousin) is both the Tribe Archaeologist and Director of the Hualapai Cultural Center...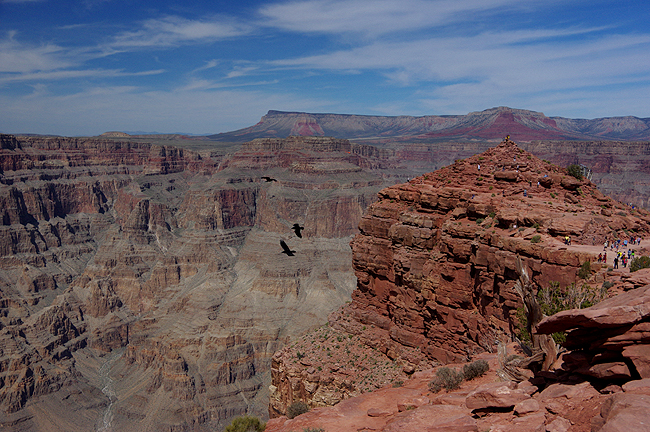 Guano Point offers the best (as you can see!) views of the western reaches of the Grand Canyon!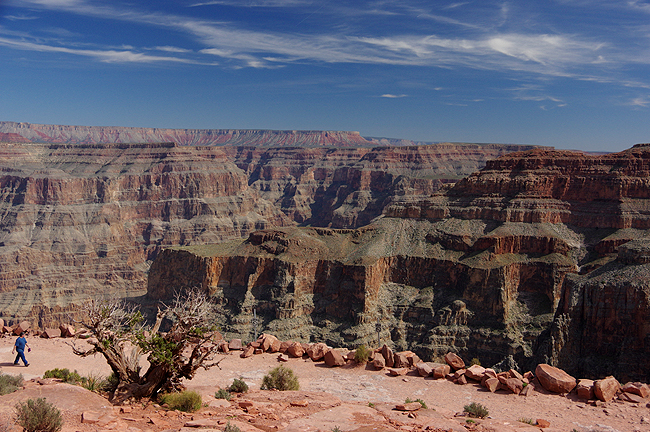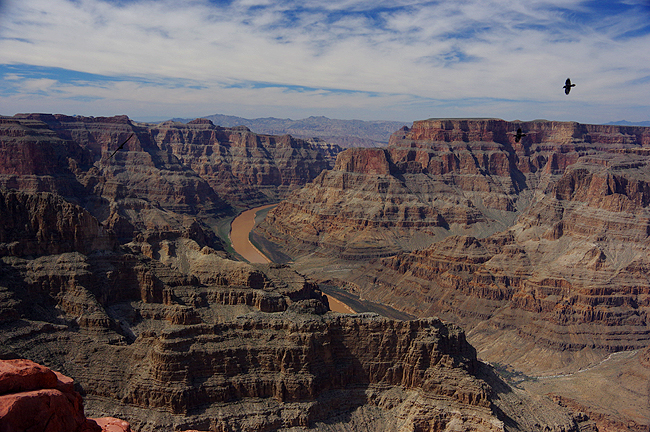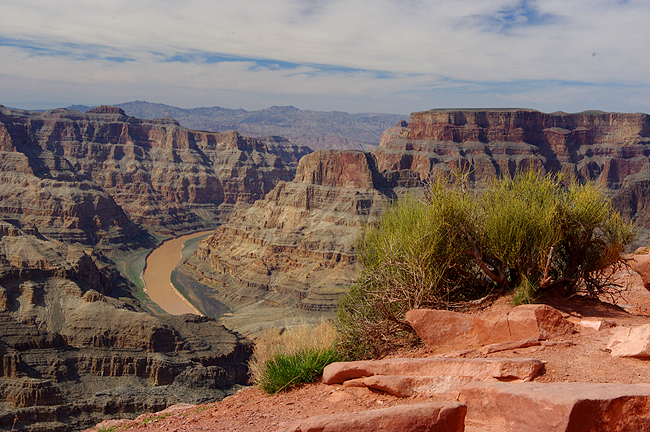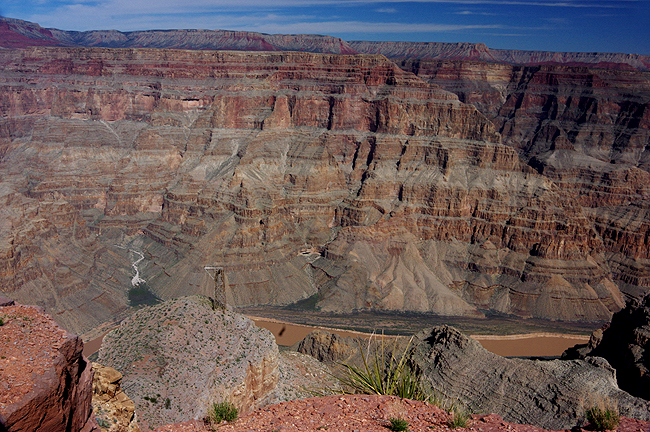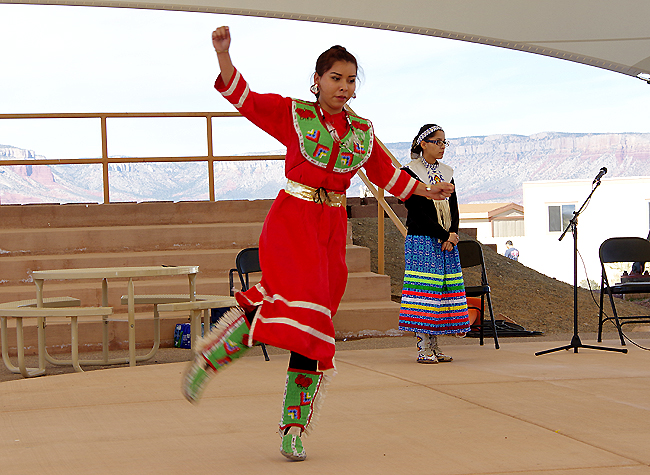 Above and next two below: At Eagle Point, Hualapai children perform traditional dance...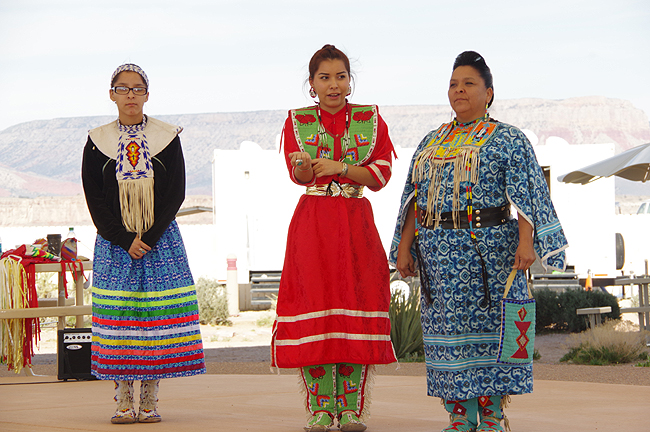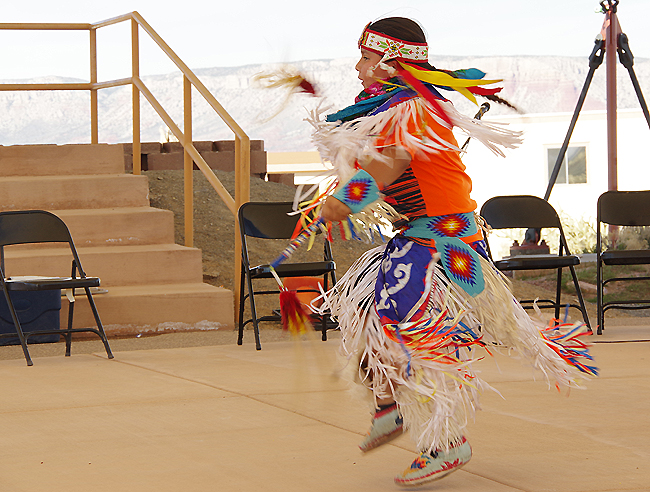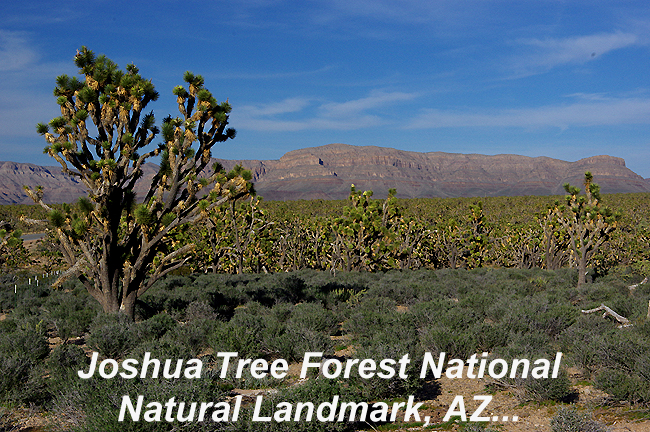 On the way to GCW, you will pass this beautiful spot along the road...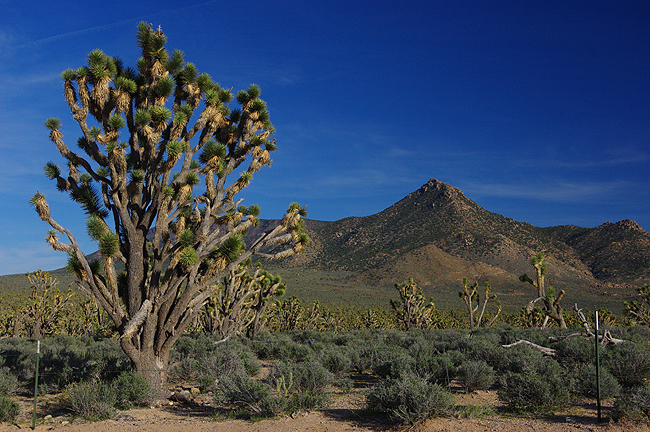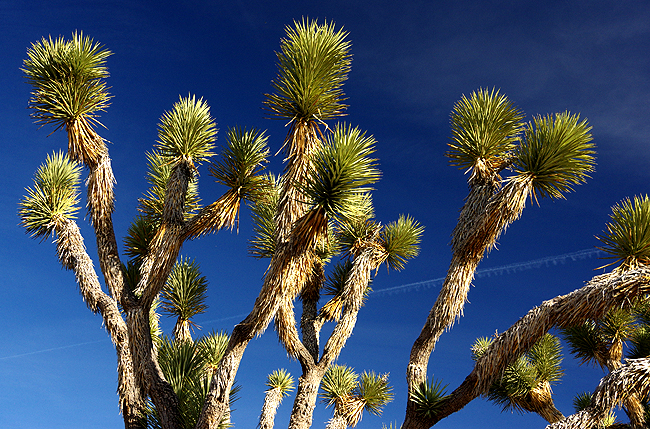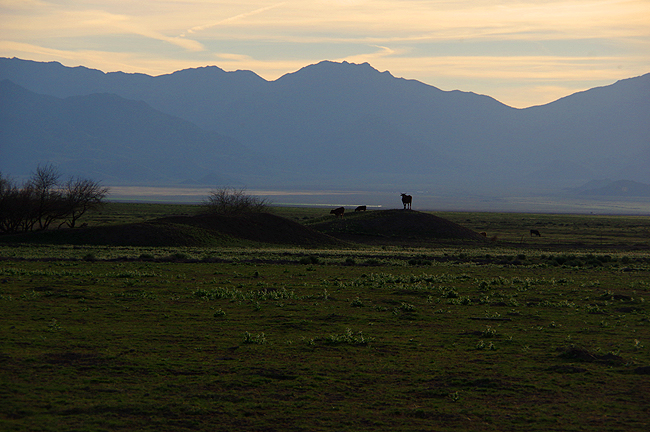 A steer guards his mound as others graze along US 66 toward evening...(Steven Hubbs photo)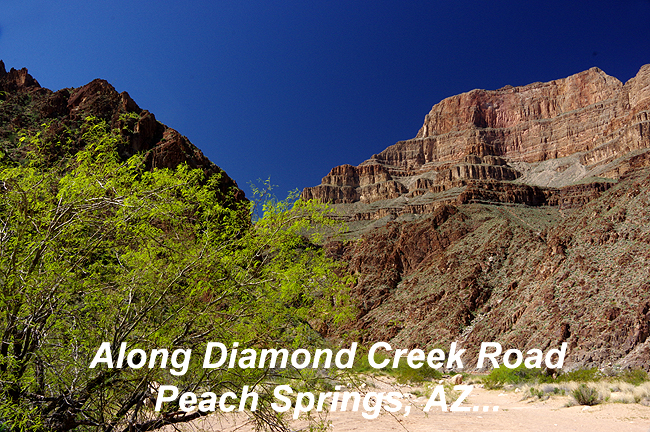 The only direct access by road to the bottom of the Grand Canyon's western reaches is north out of Peach Springs via a private Indian road, which requires a special permit (Thanks Dawn!!!)...You will see why the tribe protects this sacred area in the following images!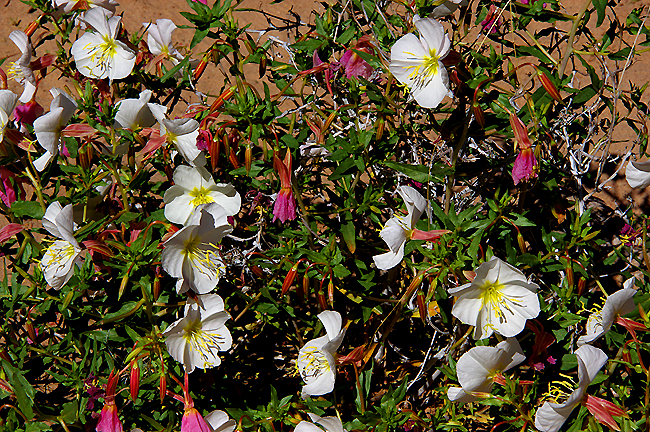 At the end of Diamond Creek Road - desert flowers bloom in mid-March!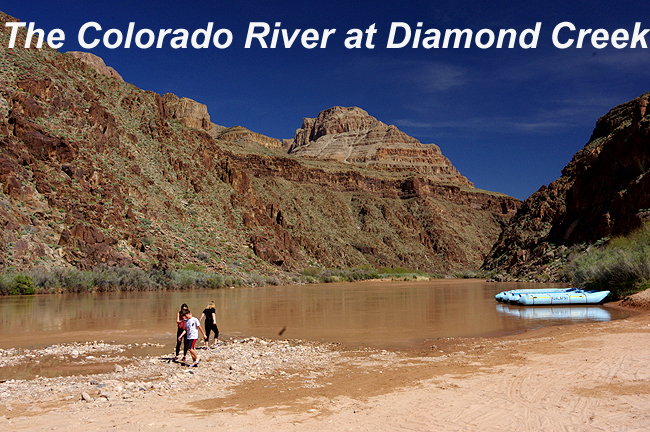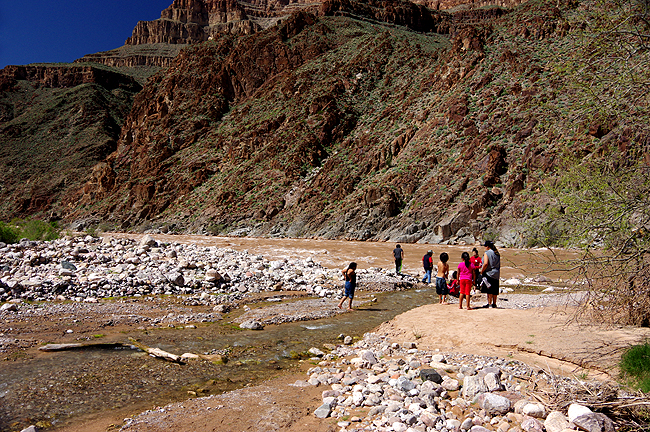 Above, Diamond Creek flows clear, entering the Colorado River just ahead...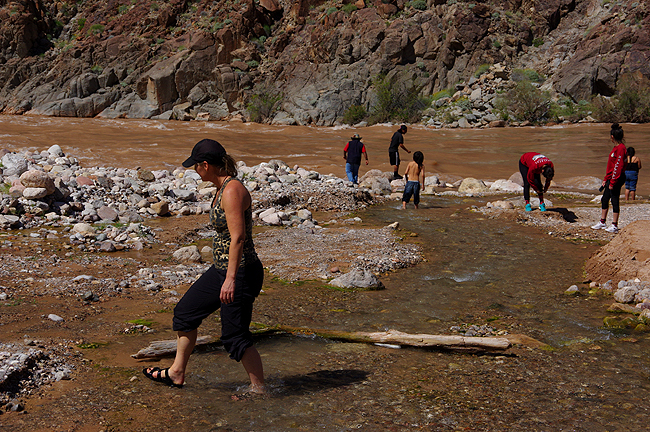 Both children from the Hualapai Tribe (on a school field trip) and a few other permittees soak their feet (and more) in Diamond Creek as it gently enters the mighty Colorado...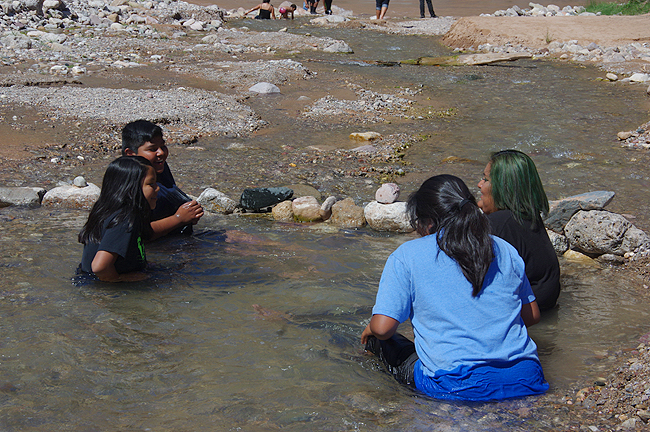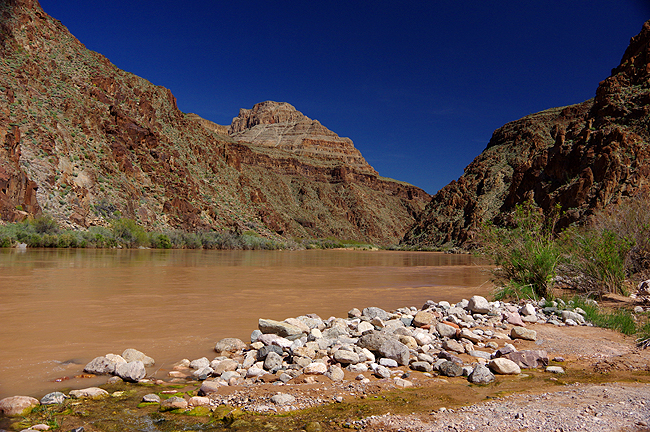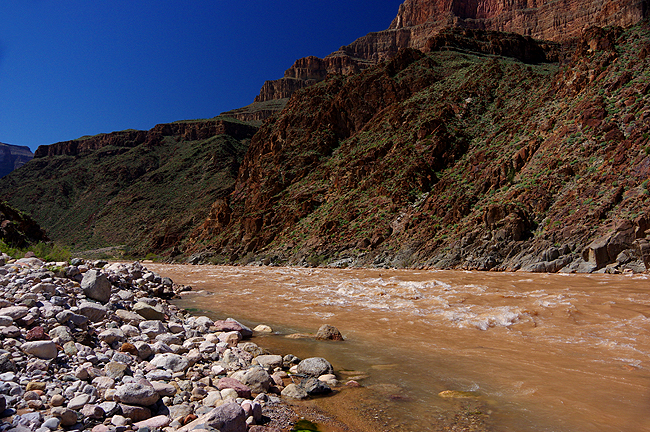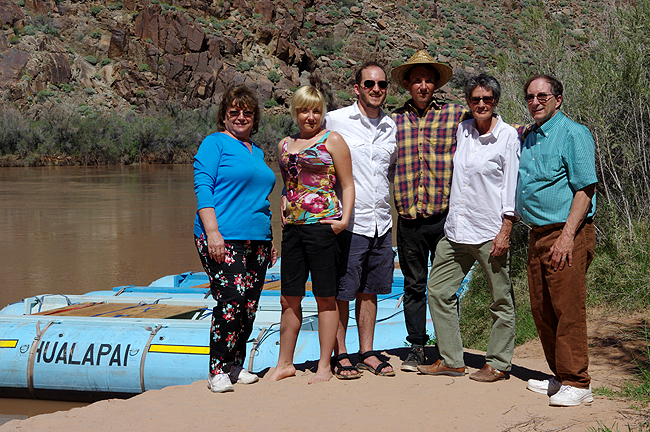 At the edge of the Colorado River: The Hubbs Clan - from L to R, Donna, Kristin, Steven, Jules, Dawn and Dennis (yeah - the old self-timer trick)!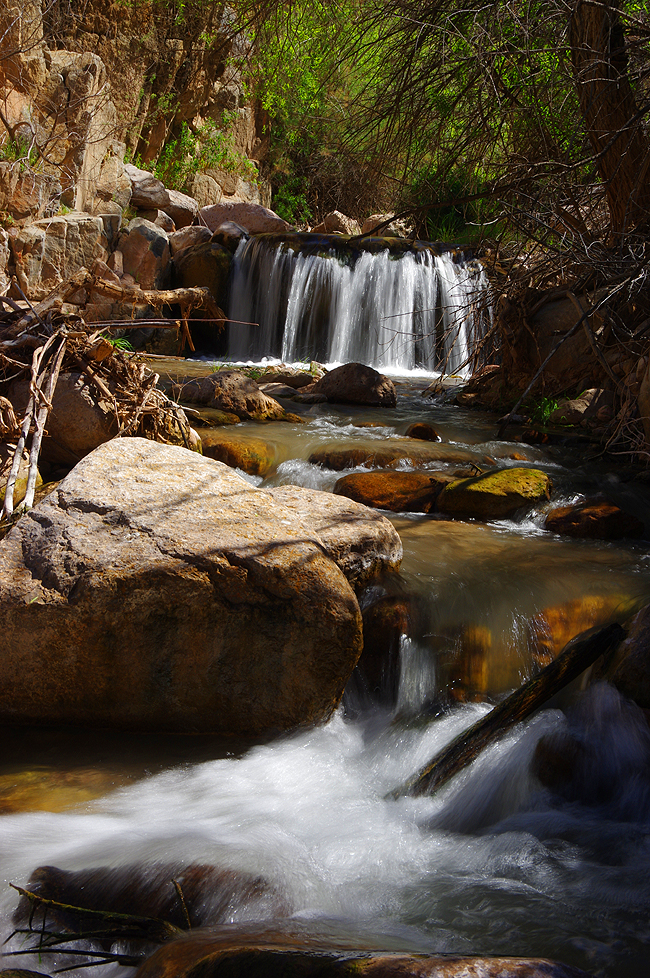 Above and below: Unexpected along Diamond Creek Road - A seasonal waterfall pours its way toward the Colorado River. The creek actually crosses the roadway in several places - best with a 4-wheel drive, high-clearance vehicle here (Thanks again Dawn!!!)...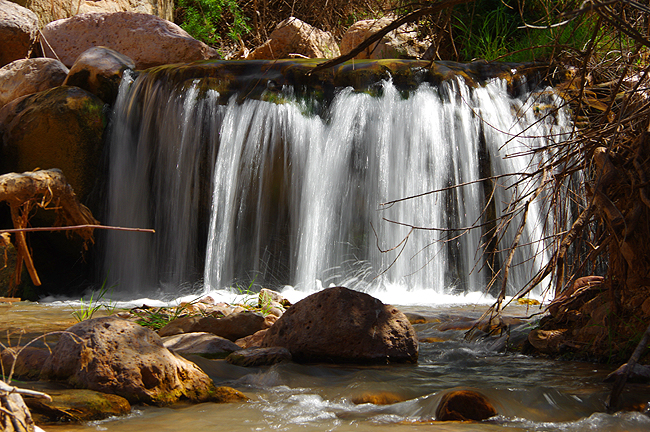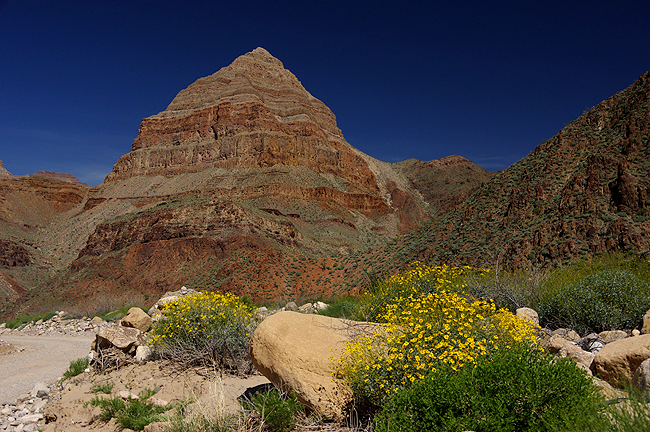 ...Diamond Point and (below) the area surrounding this peak...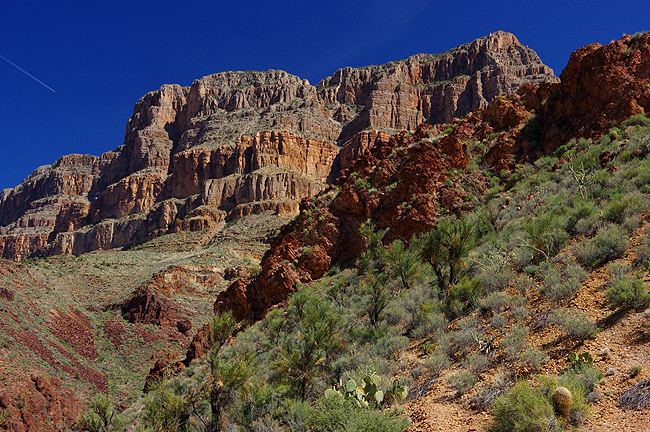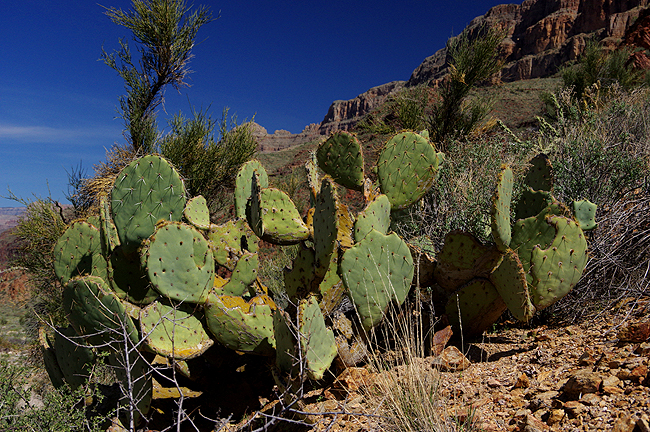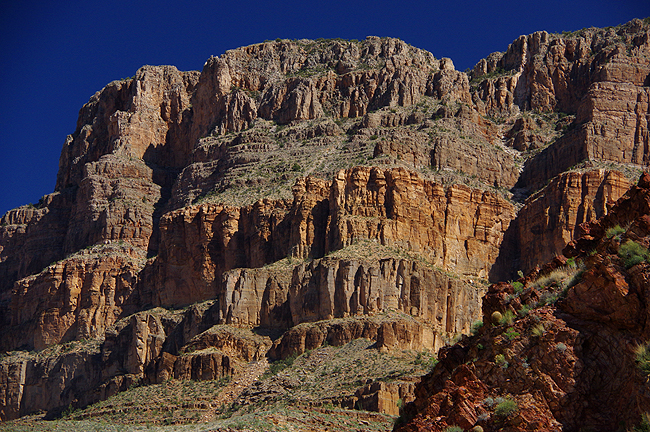 Thanks for your visit! We hope you enjoyed it... - Dennis & Donna

Land Tours - Cruising - Travel Glossary - Gallery - Email Us