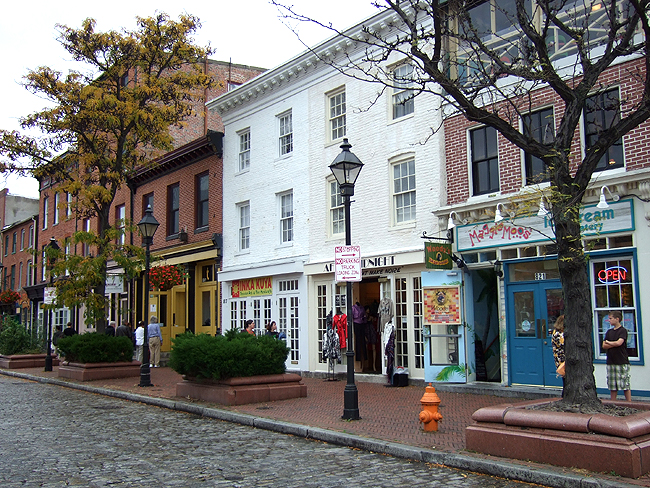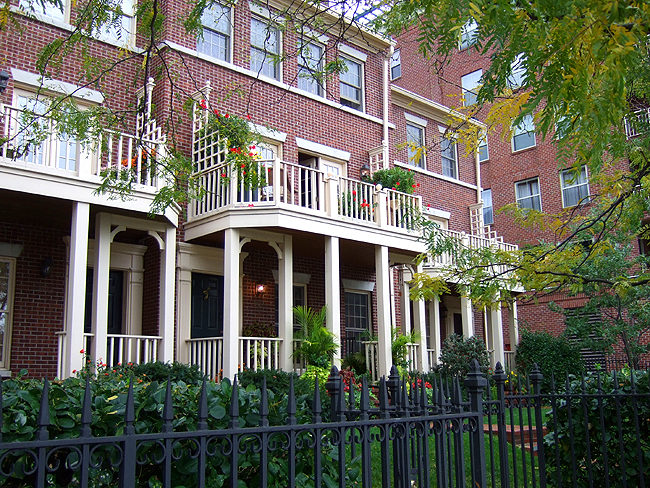 Above: Several views of the Fell's Point neighborhood on the east side of the Inner Harbor...This is where the locals go for great eats, fine pubs and lovely streetscapes as well as the waterfront along the Patapsco River...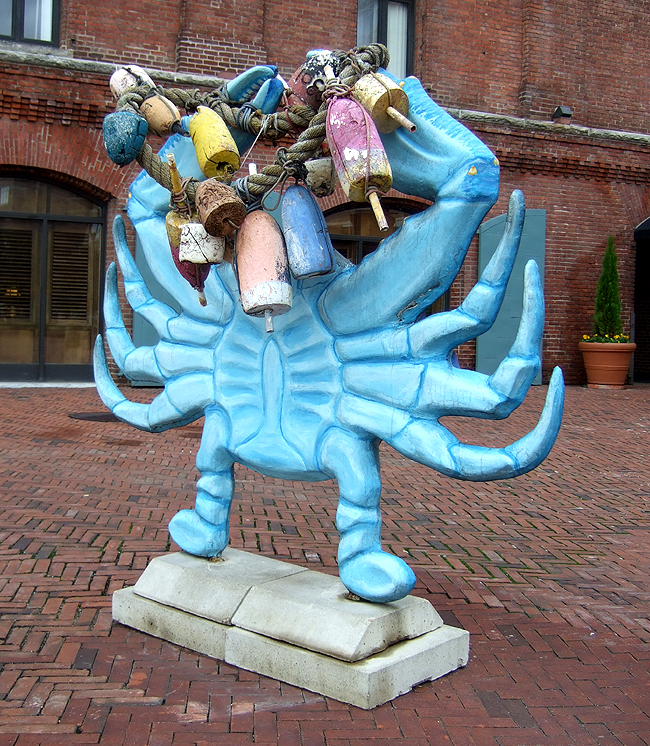 At Henderson's Wharf in the Fell's Point area, a symbol of one of Baltimore's claims to fame - the Maryland Crab!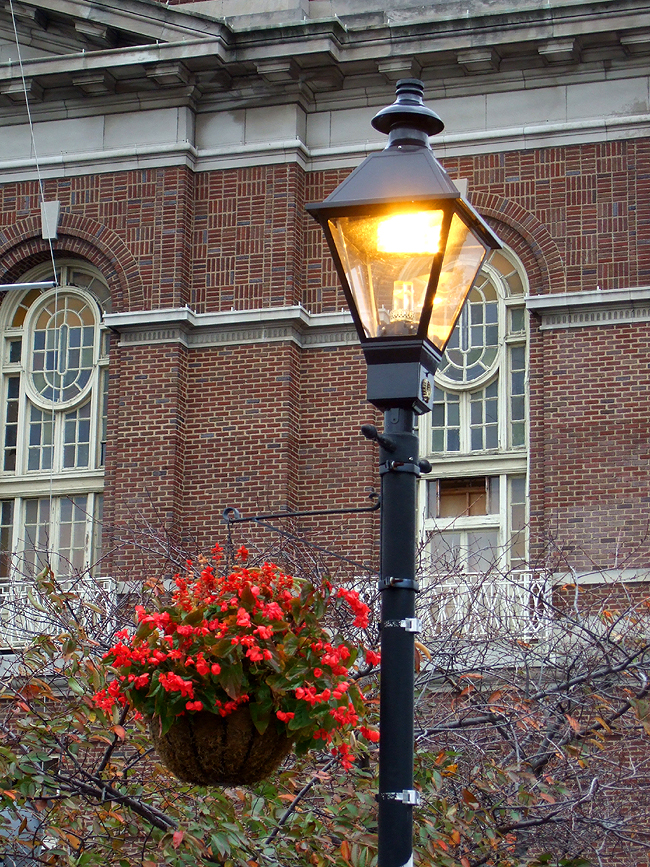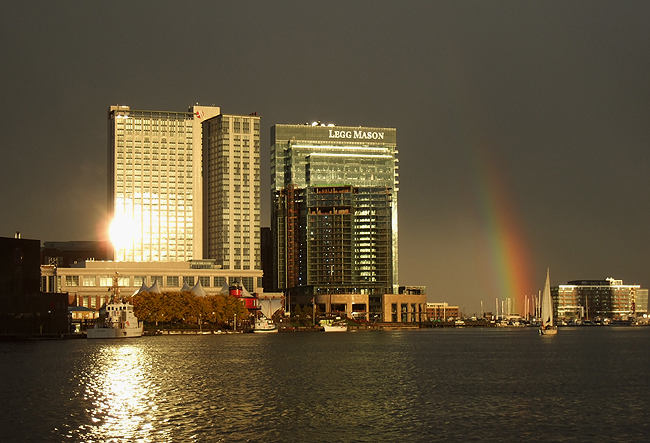 From a water taxi in the Inner Harbor, looking toward Harbor East, after a brief downpour - a gorgeous rainbow appears as the setting sun reflects in the glass of a high rise...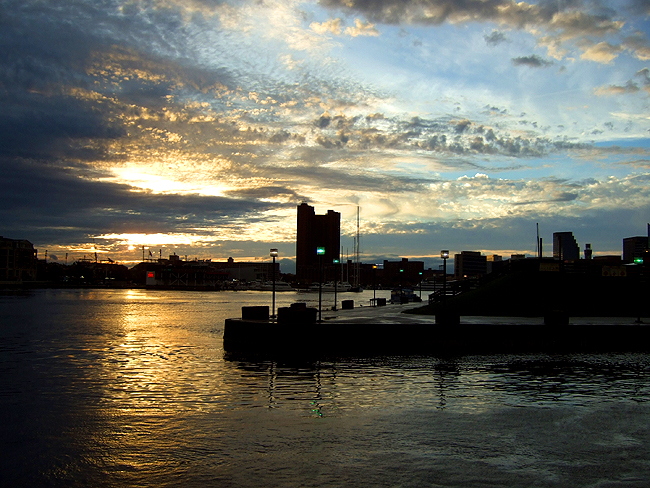 Sunset at the entrance to Baltimore's Inner Harbor...the Crown Jewel of the city's downtown...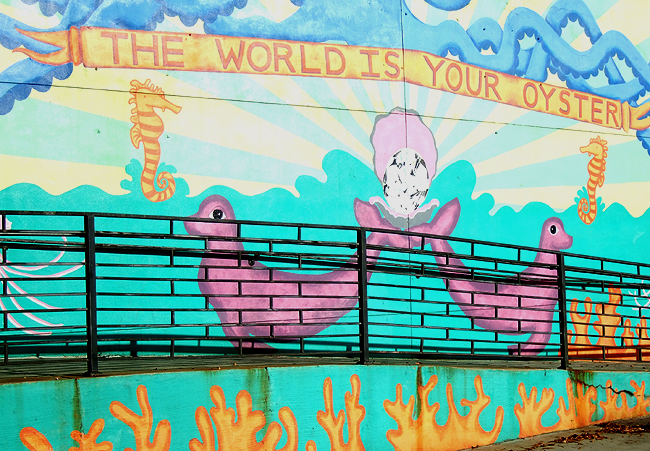 The city is renowned for its great seafood!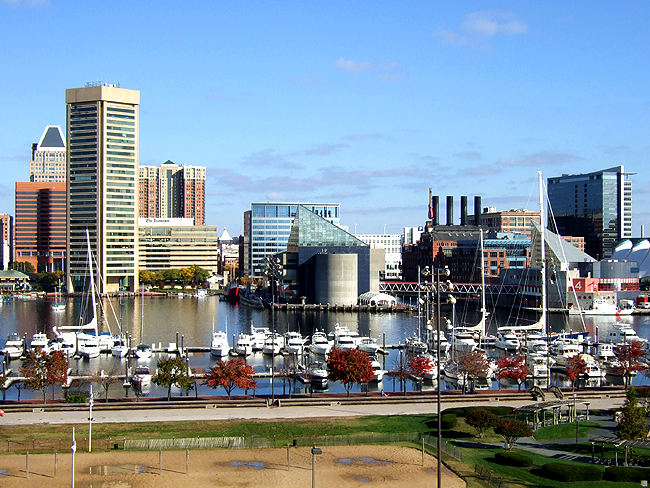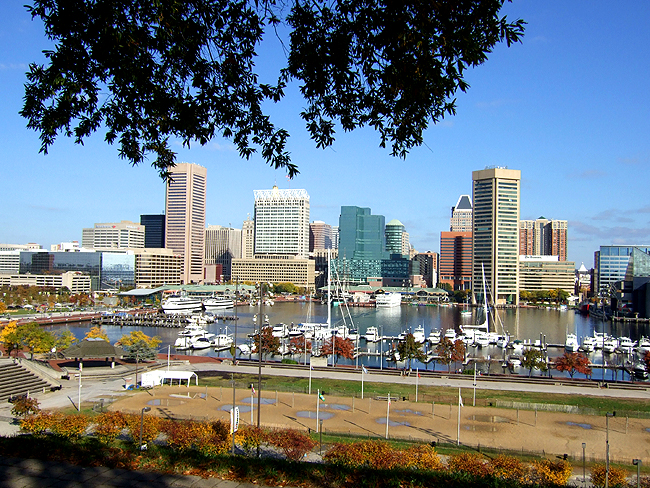 Above two images: The Inner Harbor as viewed from atop Federal Hill Park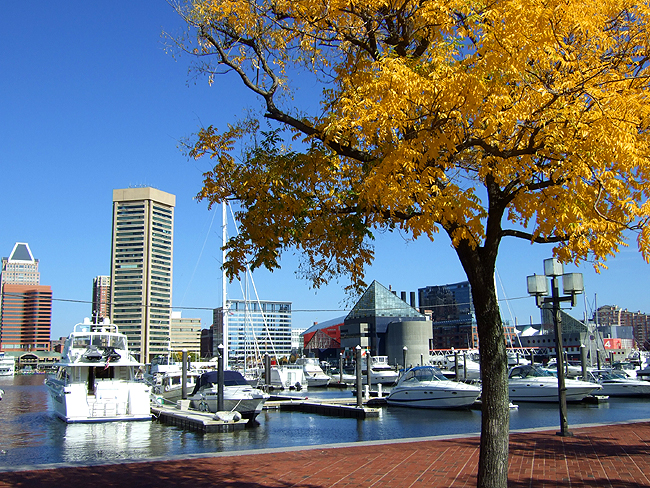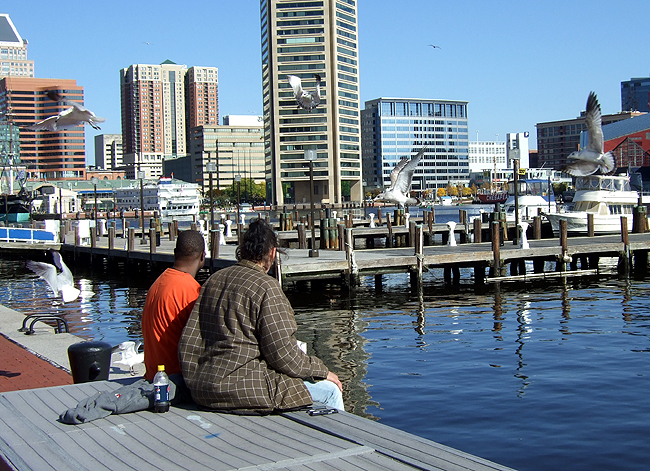 Seagulls await a hand-out along the waterfront opposite the Visitor's Center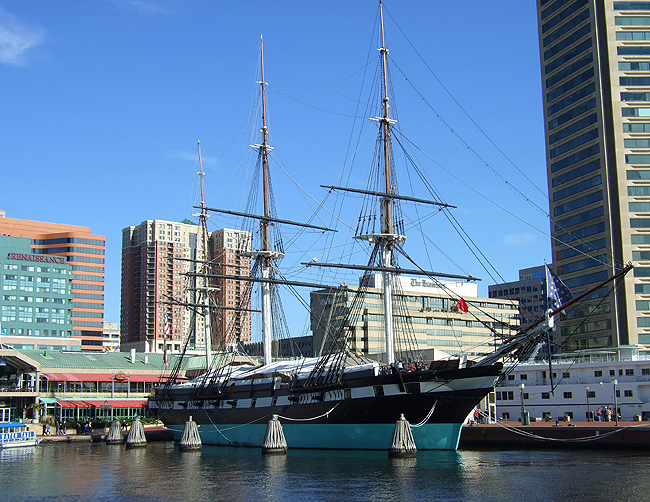 The USS Constellation, docked permanently at the Inner Harbor. She was the flagship Sloop-of-War of the US African Squadron from 1859 - 1861. The ship is on display as part of the Baltimore Marine Museum.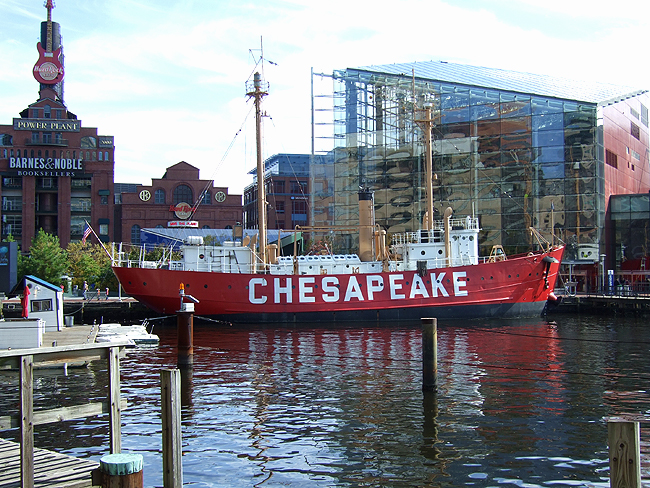 Also docked in the harbor is the Chesapeake - #116 - a Lightship built in 1930 to guide other vessels as a floating lighthouse. She is part of the Baltimore Marine Museum's collection as well.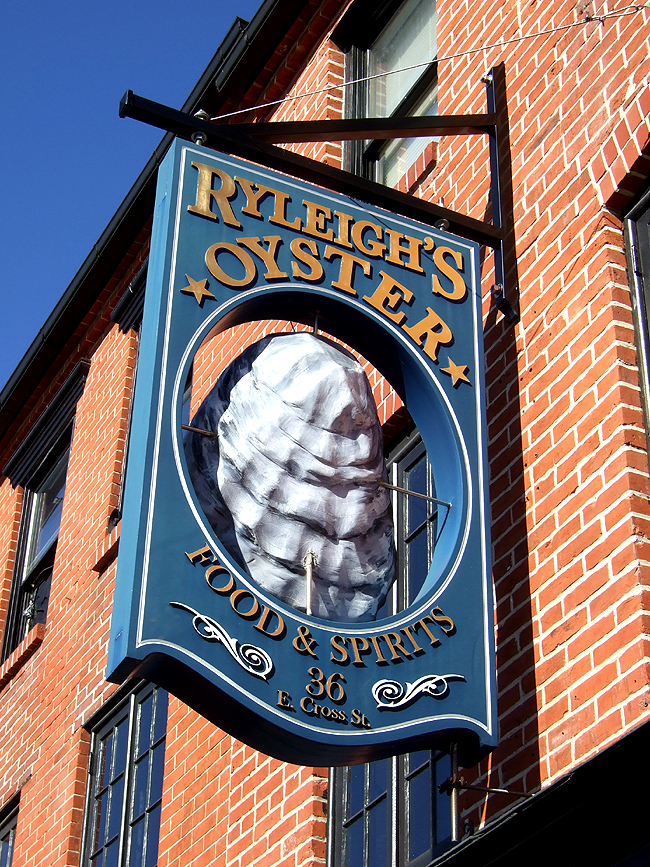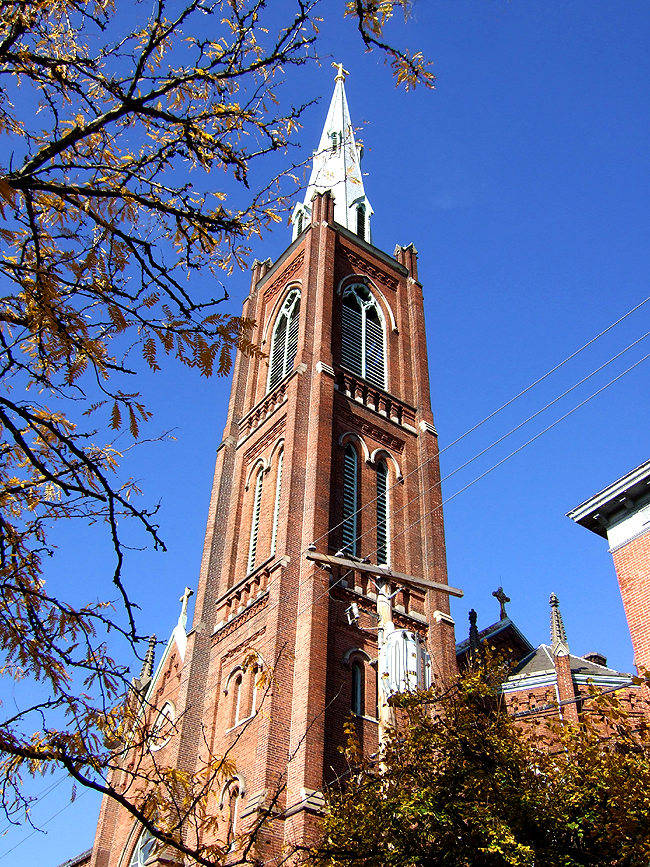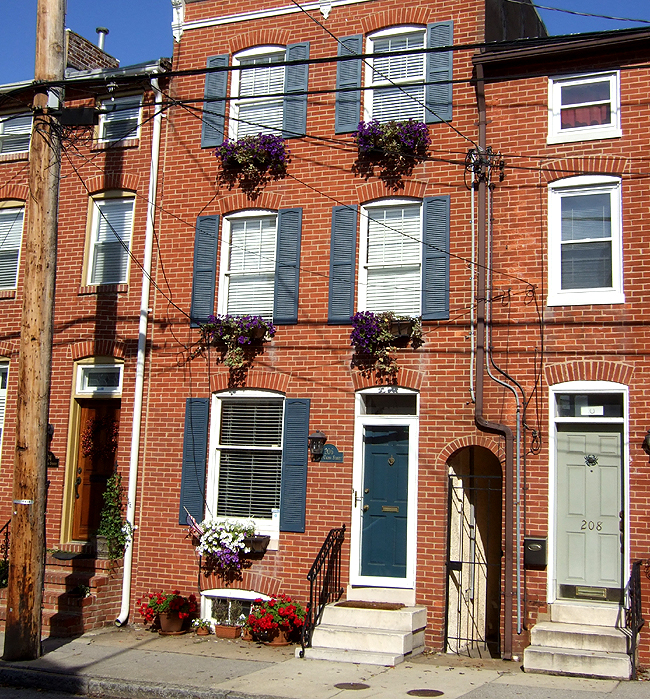 Above three images: part of the Federal Hill neighborhood, just west of the Inner Harbor. The area is host to a variety of antiques and specialty shops as well as many restaurants and cafes - all easy walking distance from the waterfront...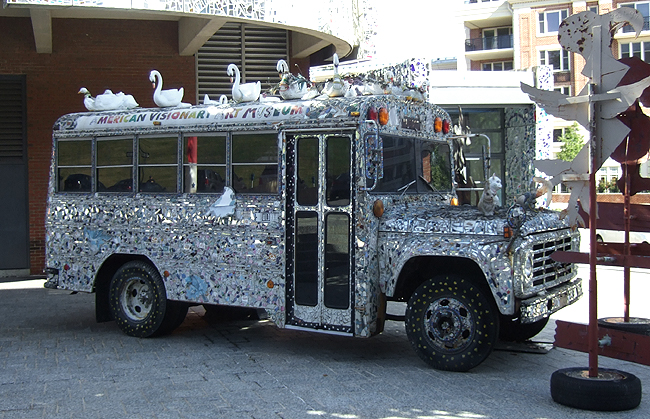 A bus covered in pieces of mirrored-glass marks the entrance to the American Visionary Art Museum at the edge of the Federal Hill area of Baltimore...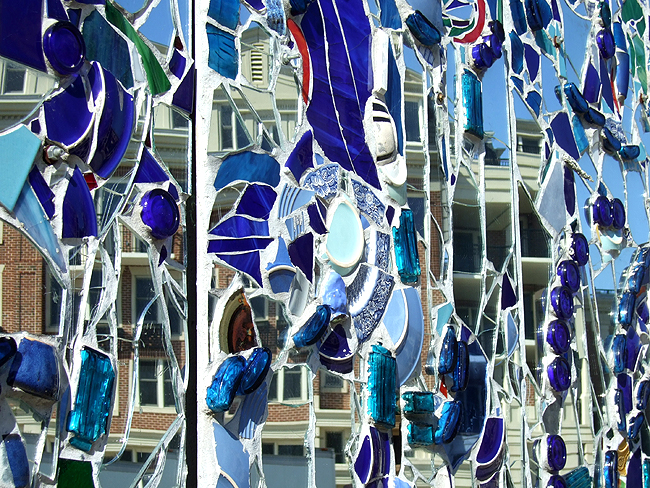 The outside walls of the musuem are covered, in places, with vividly-colored recycled glass forming lovely abstract patterns that glisten in the sunlight!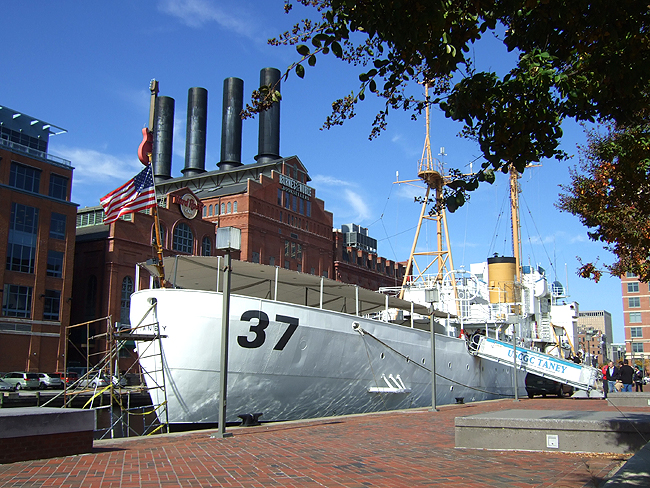 Another member of the Baltimore Marine Museum - the USCGC Taney - the last surviving warship of the attack on Pearl Harbor on December 7, 1941...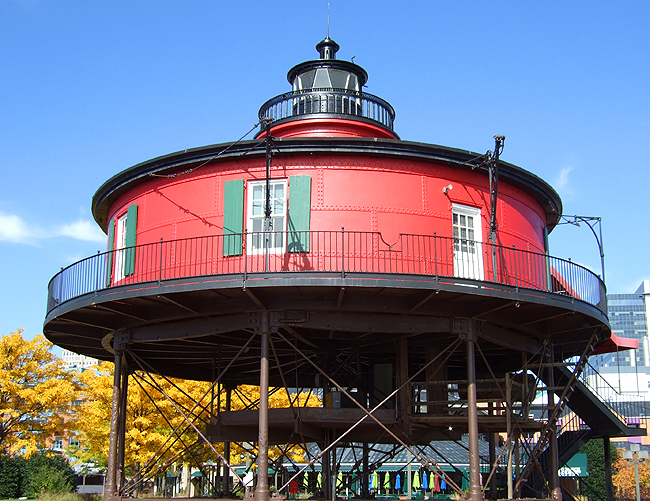 Seven Foot Knoll Lighthouse - the oldest surviving "Screw-pile" lighthouse on the Chesapeake, which marked the entrance to the Patapsco River and Baltimore Harbor for over 130 years - now sits sentinel along the Inner Harbor...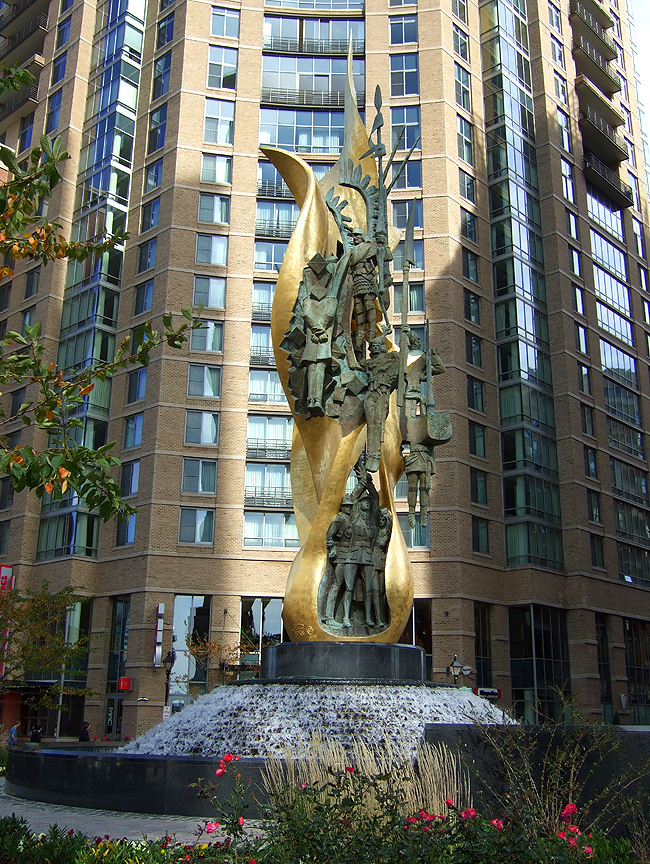 A lovely sculptured fountain sits at the end of Aliceanna Street in the Harbor East area - it is the Katyn Memorial.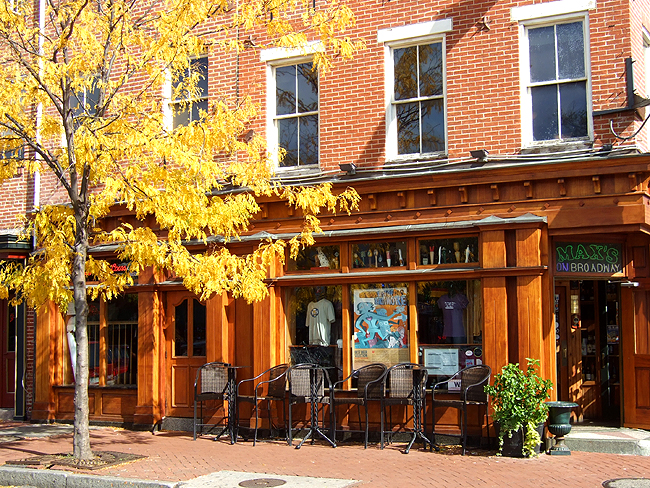 Above and below: Streetscapes in the Fell's Point neighborhood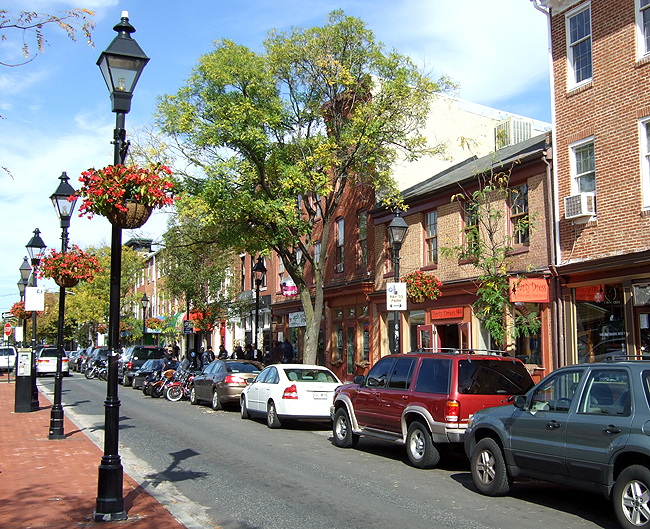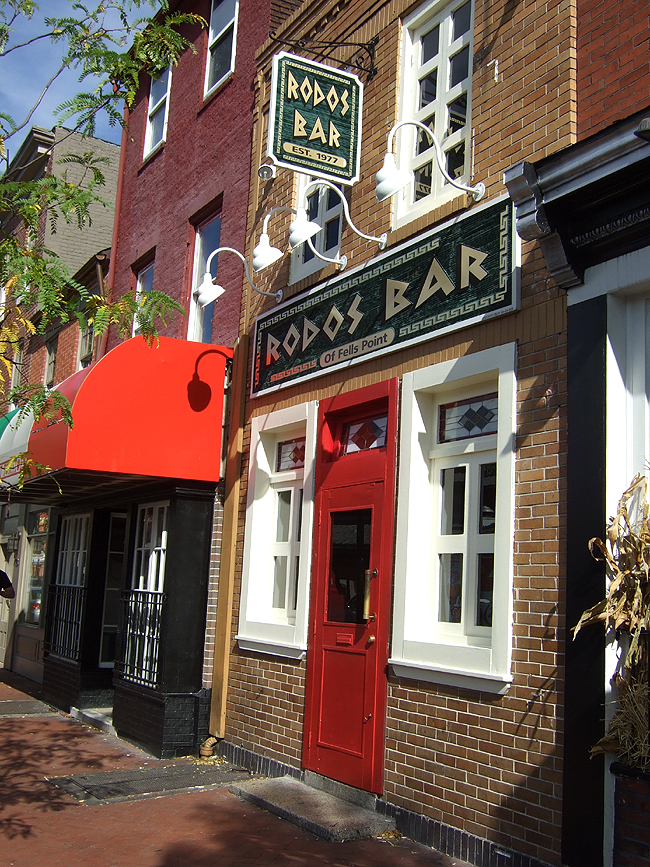 Thanks for visiting...We hope you enjoyed these photos! Let us know if we can assist in planning a visit to this fun city... - Donna and Dennis
Images c.2009 D. Hubbs, D&D Travel Services, LLC