D&D Travel Presents... The Berkshires - A Visit to Edith Wharton's The Mount and the Norman Rockwell Museum
A collection of 23 images from the Berkshire Hills in Western Massachusetts...Please enjoy! - Donna and Dennis [home]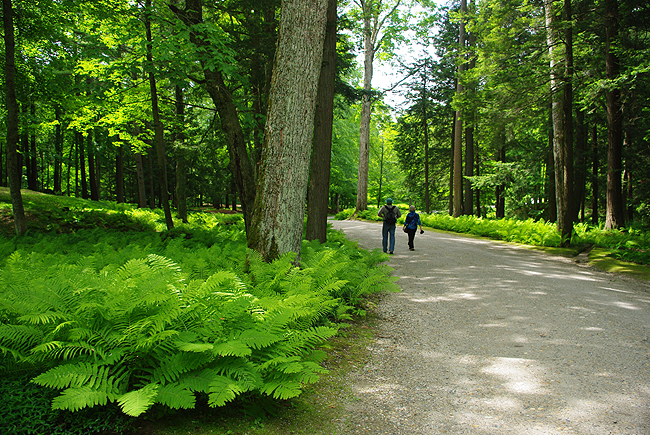 Lush ferns and wildflowers line the 1/4-mile pathway that leads from the entrance booth to The Mount - actually the summer home - of writer Edith Wharton, in Lenox, Mass.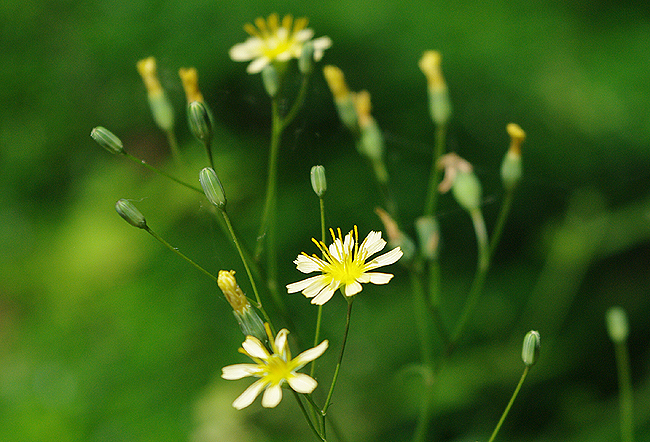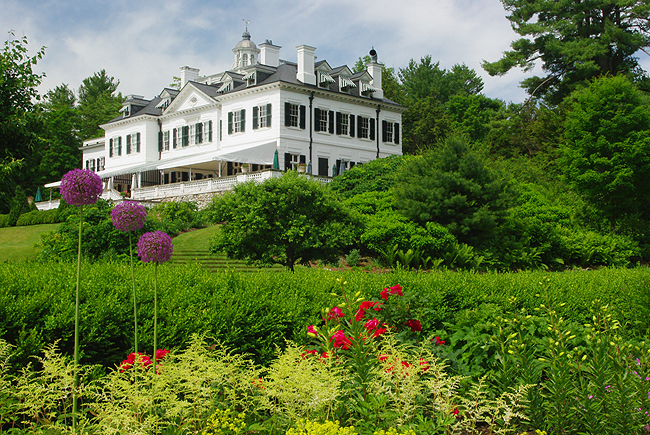 As seen from the estates' formal gardens, the Mansion was designed by the author in 1902, according to principles she developed in her first book, The Decoration of Houses...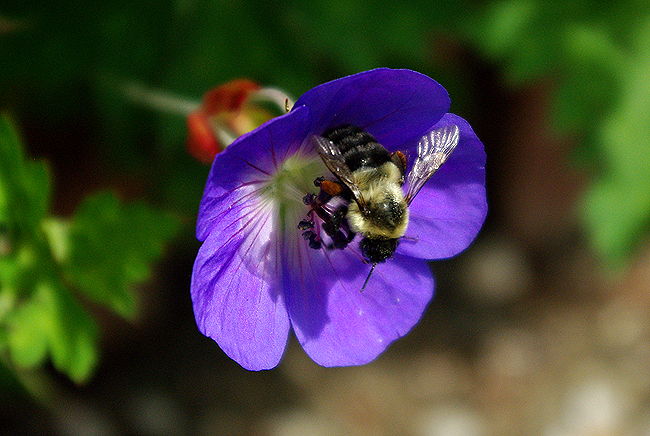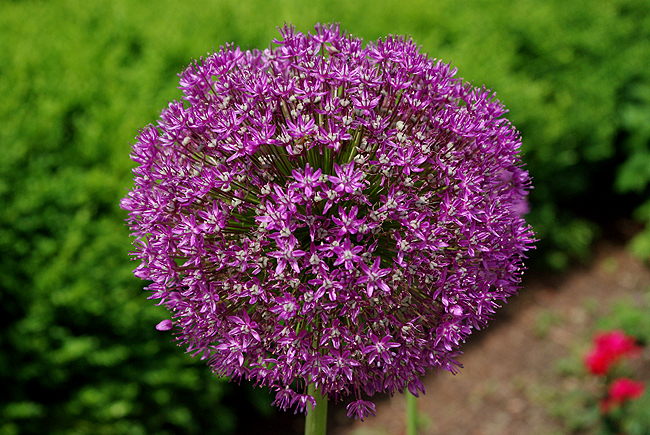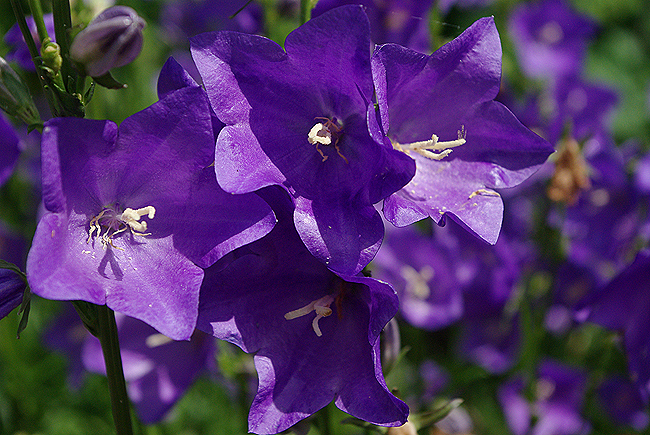 Above three images: in the Formal Gardens, mid-June blooms burst into color in the sun...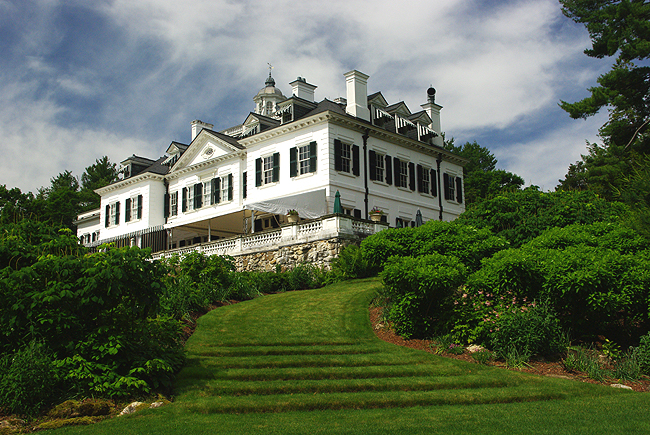 Unusual "lawn stairs" leading up to the mansion are part of the lovely landscaping!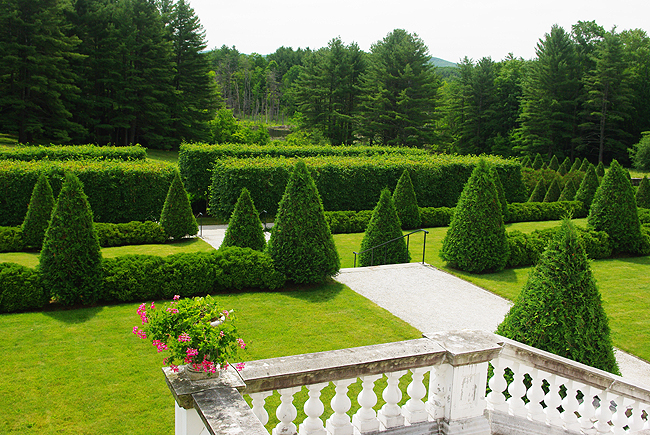 A view from the terrace, looking down toward Laurel Lake, these days fairly well obscured by trees. You can barely make out a wee bit of the lake near the top center... It must have been a gorgeous view back in the early 1900s!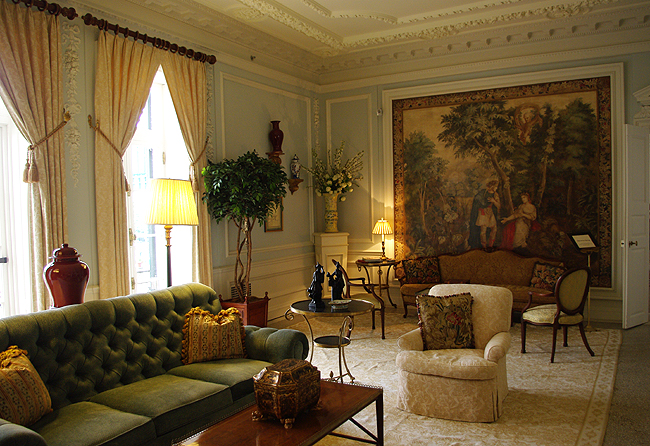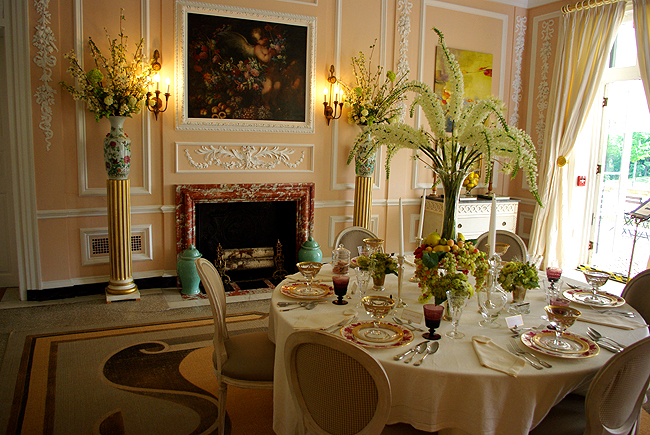 Above two photos: Several of the rooms inside the mansion, restored as closely as possible to the original design/decor, as it was when Wharton resided at The Mount at the turn of the century...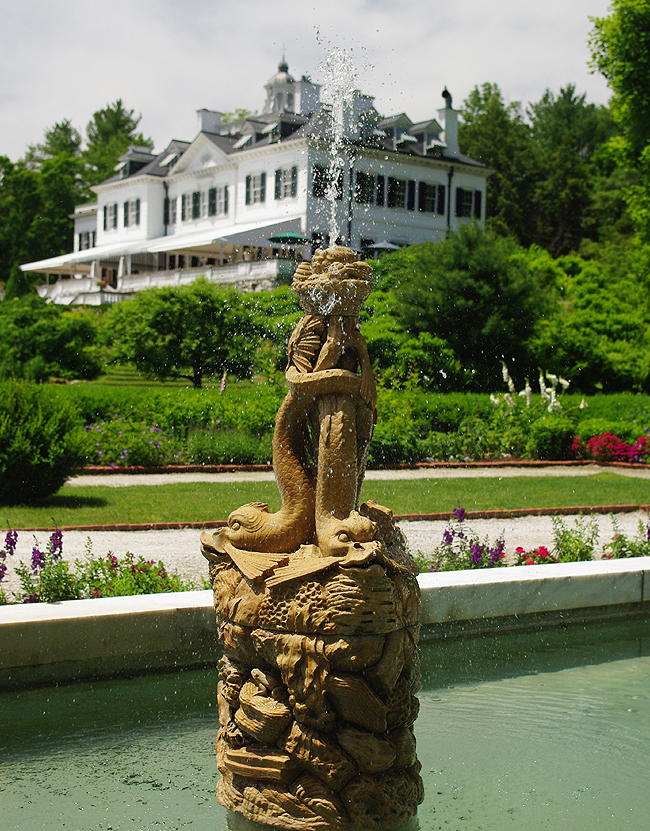 A fountain adorns the formal garden...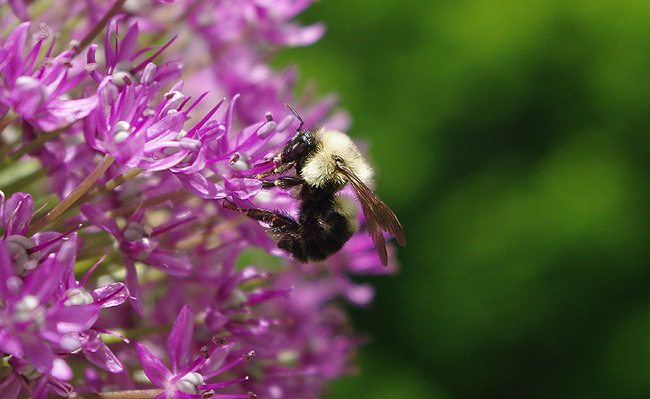 A bees' work is never done!!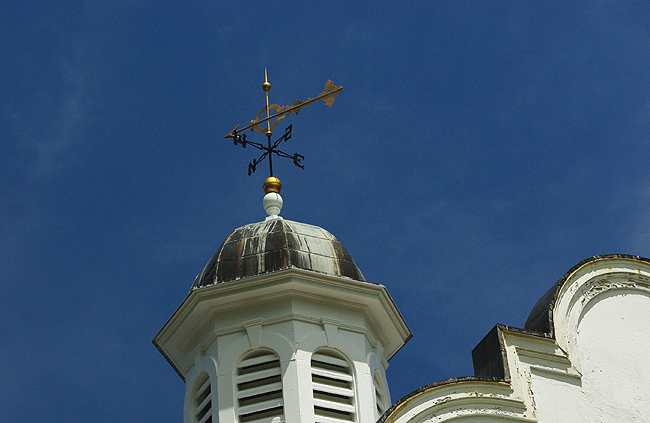 Above: a weather vane shows wind from the north this day, atop the stables - currently being restored. For more information on a visit to this lovely place, visit: www.edithwharton.org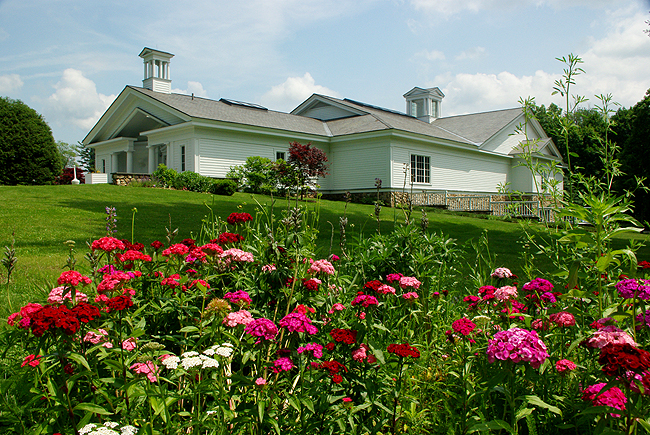 Stockbridge, Mass. is home to the Norman Rockwell Museum, housing the world's largest collection of his paintings and illustrations, especially those from the Saturday Evening Post.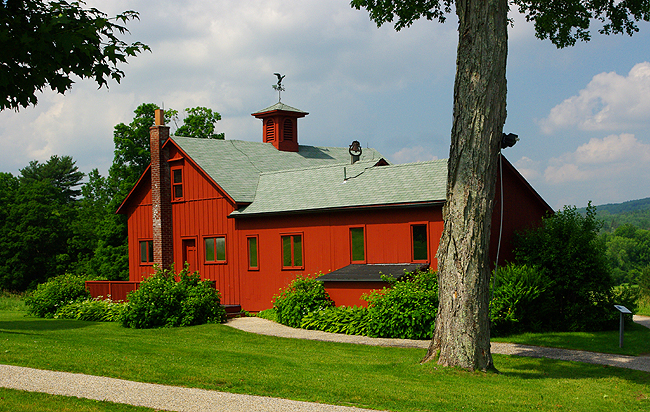 After his death, the museum moved his Stockbridge studio (above) to its new location and reassembled in it fine detail, just as he left it, but now with a stunning view of the Berkshire Hills (see image below)...Visit www.nrm.org for more info!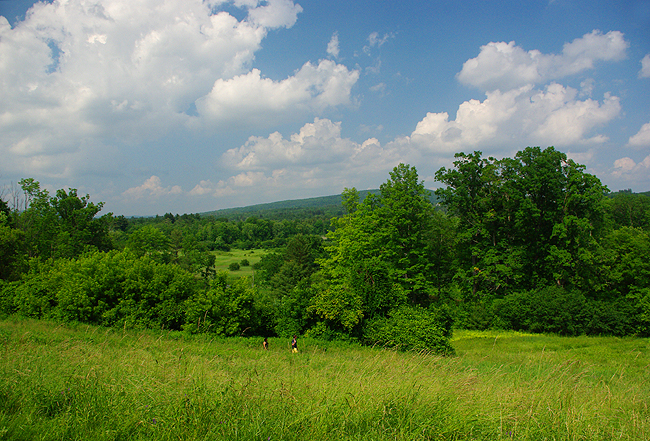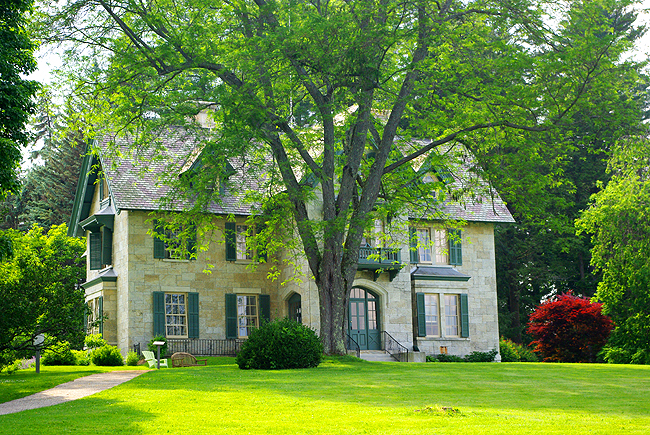 A well-preserved stone building on the grounds of the Norman Rockwell Museum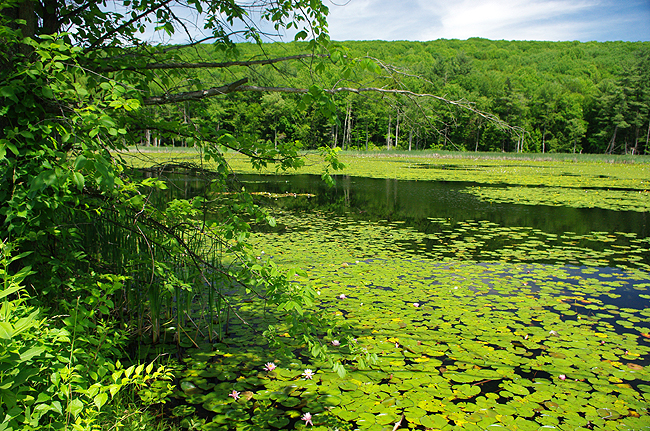 Directly on Route 7 in Great Barrington, Mass is Fountain Pond State Park, covered in lily pads just coming into bloom...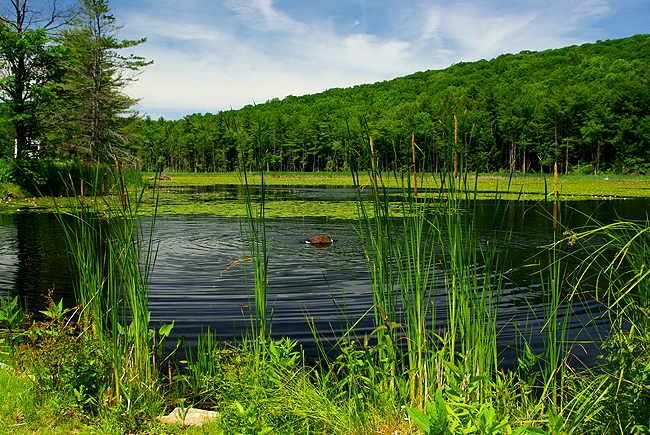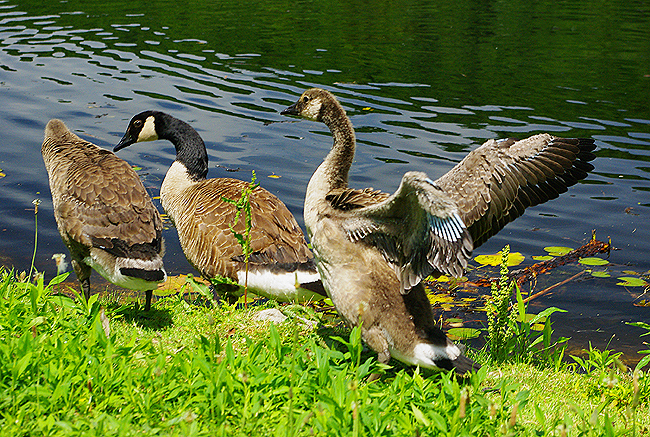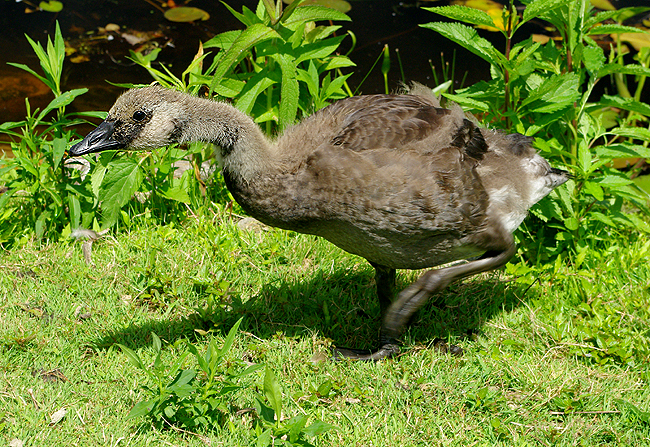 The resident water fowl were very friendly, allowing several close-up photos as they preened and basked in the summer sunshine...no fear of us at all!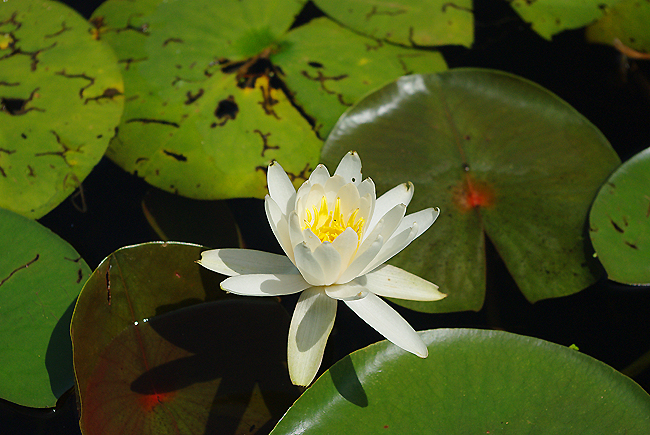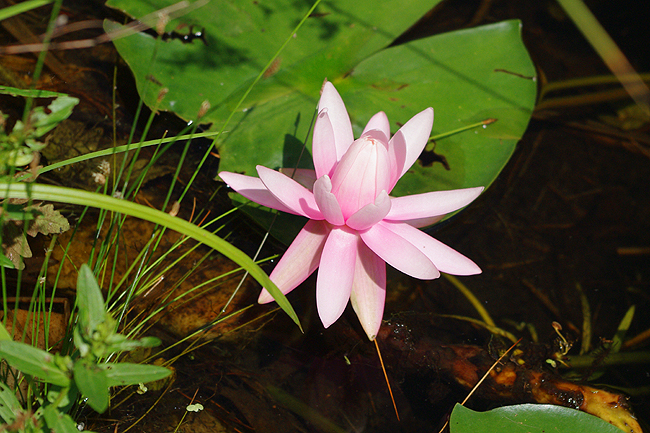 White and pink lily blooms grace a large area of the pond, floating in crystal-clear water...
The Berkshires offer much in the way of scenic beauty, outdoor activities, culture and more...One of only two cities in the region, Pittsfield is a lovely place with a number of accommodations from B&Bs to resorts and a fabulous downtown to explore, complete with many restaurants and pubs and... one of the nicest all-digital movie theaters we've ever seen! It's great destination for a weekend getaway or a whole week or more - scoring quite high on the D&D scale of fun places to explore in New England!