D&D Travel - A Great Short Wildflower Walk in Bloomfield!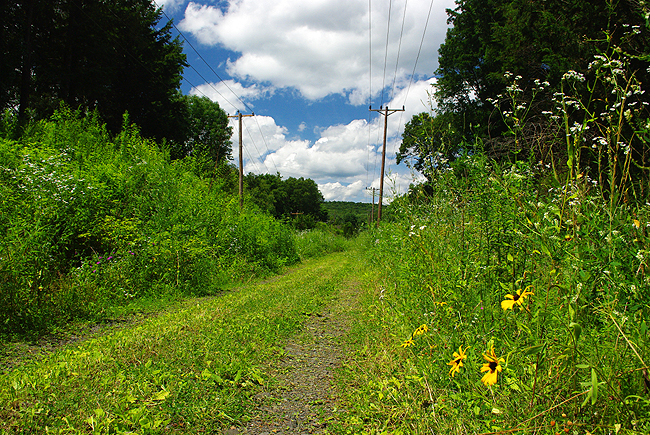 Just west of the corner of Duncaster and Tariffville Roads in Bloomfield lies a part of the old Connecticut Western Railroad bed, circa 1871, that runs north from Duncaster to the old railroad bridge abutments at the edge of Griffin Brook. Until 1936, up to 8 trains a day passed along this railbed toward Tariffville and on into Simsbury at Hoskins Station. This is a fantastic area for a short walk, especially for the wildflowers along the way! The image above looks north toward Griffin Brook. This part of the right-of-way begins just up the driveway to the Rum Spring Pool (private), veering off to the left. The path cuts through ancient bedrock in places, with the trees towering high above...and wildflowers everywhere!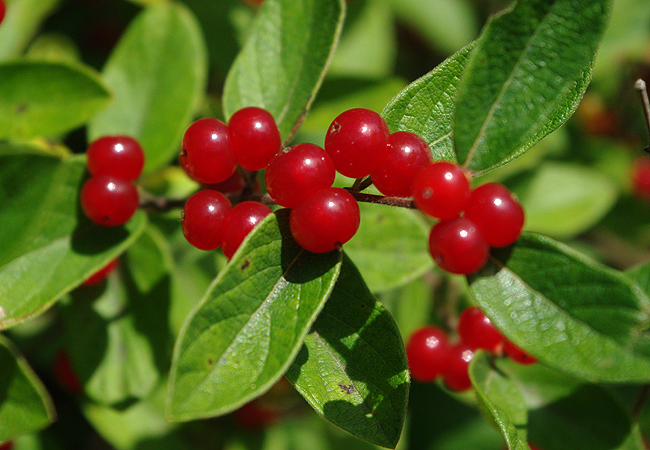 Above and below - just a few of the lovely blooms along the right-of-way!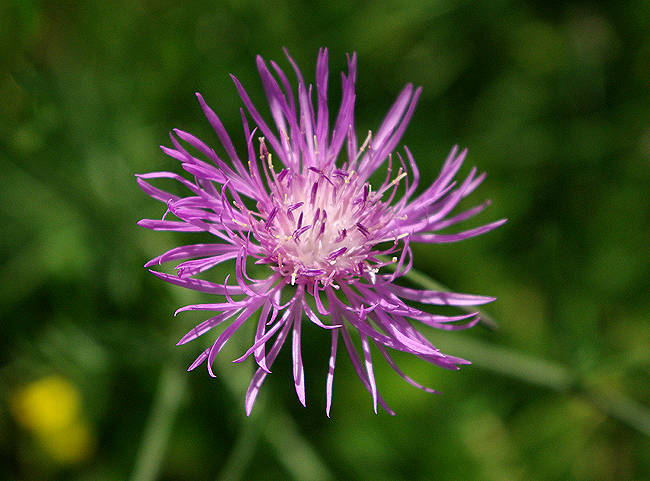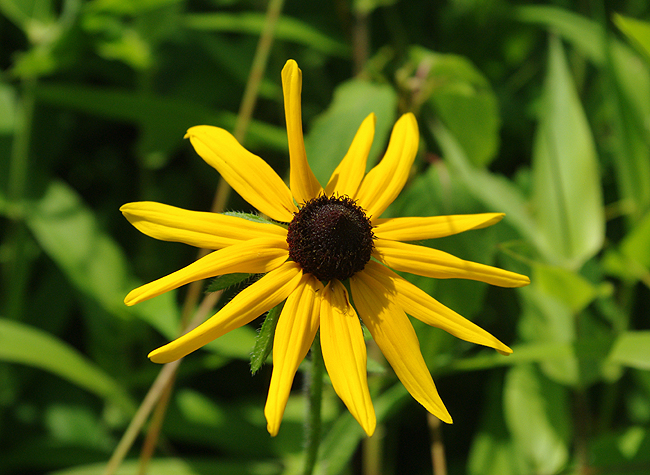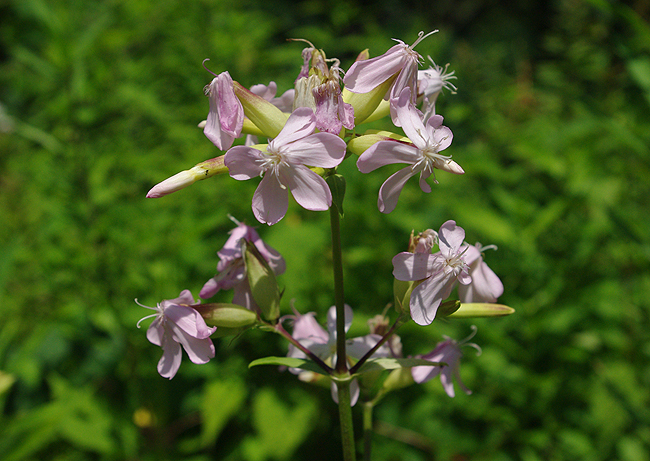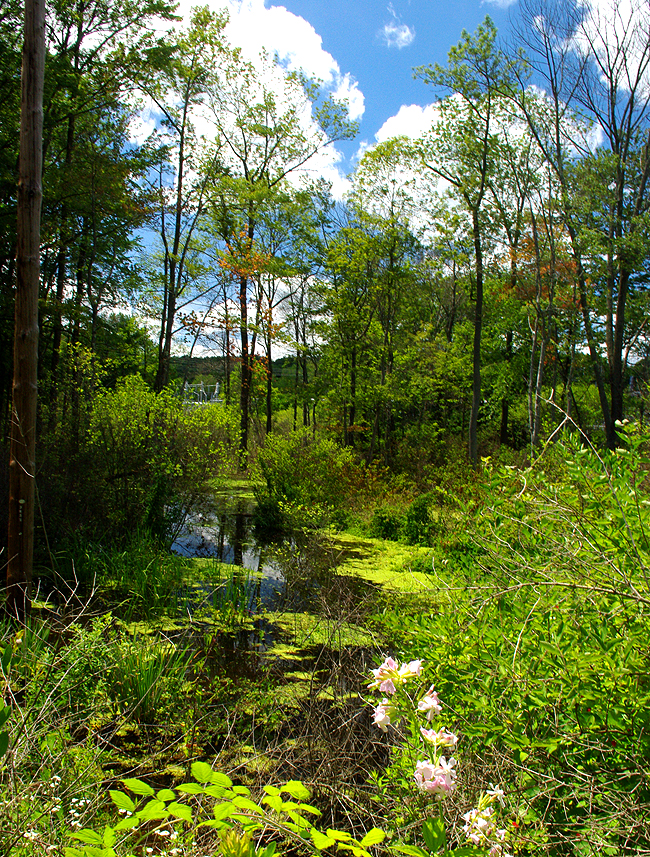 Griffin Brook, seen looking west toward Hoskins Road. The RR bridge abutments are to the right and out-of-frame. The old railbed continues on the opposite side, past the power station...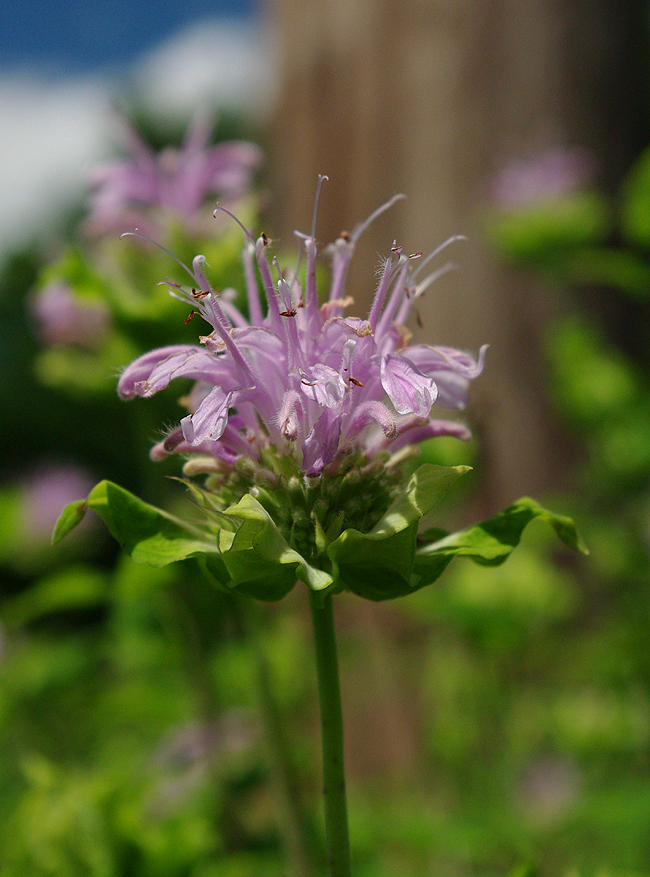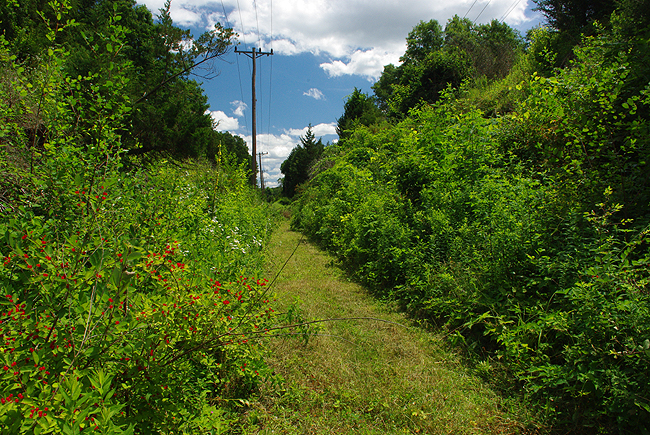 A look to the south, toward the access point off Duncaster Road. The walk is a fascinating part of Bloomfield history...This railbed, in fact, may live again as part of a Bloomfield Bikeway in the future, thanks in part to workers 140 years ago who hand-filled this valley to create the grade...quite an amazing feat back then! Thanks also to Joe Merritt for all of his kind help with our research for both this and the Griffin Brook pages of this website!
Hope you enjoyed these images! - Donna and Dennis, D&D Travel Services, LLC, Bloomfield
Photos c. 2009 Dennis A. Hubbs
Land Tours - Cruising - Travel Glossary - Gallery - Email Us