D&D Travel's Photo Series - Winter 2013 in Northern Vermont...
Snow, sunshine and everything in between!
A recent getaway to Vermont in March yielded some lovely images, most in color and some in black-and-white. Either way, even in the dead of winter, there is beauty everywhere...Please enjoy these HQ images, 20 in all and thanks for looking! - D&D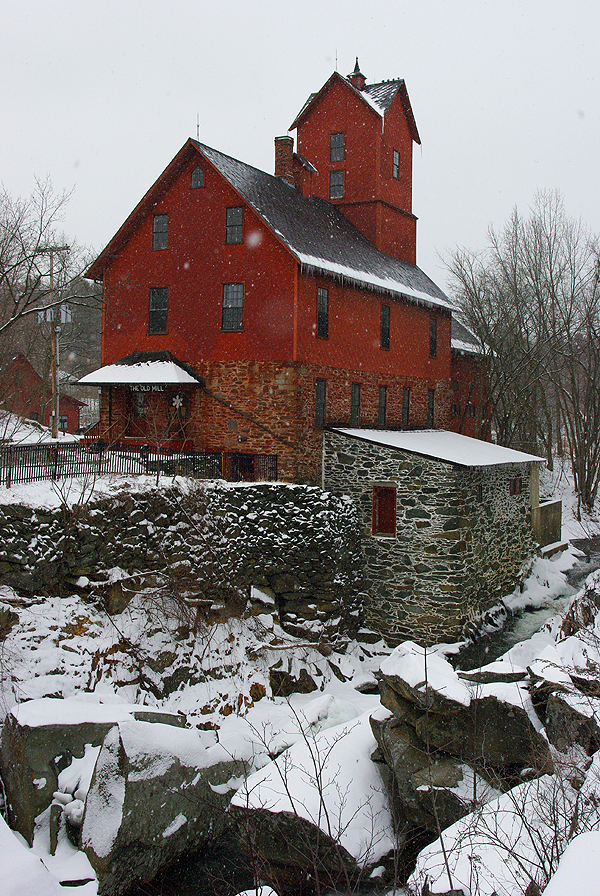 The Old Red Mill - a favorite of ours - on Route 15 in Jericho, VT. The mill is home to the Bentley Snowflake Exhibit - Wilson A. Bentley was the man who first photographed snowflakes and discovered that no two are alike! Appropriately, the image was taken during a snowfall!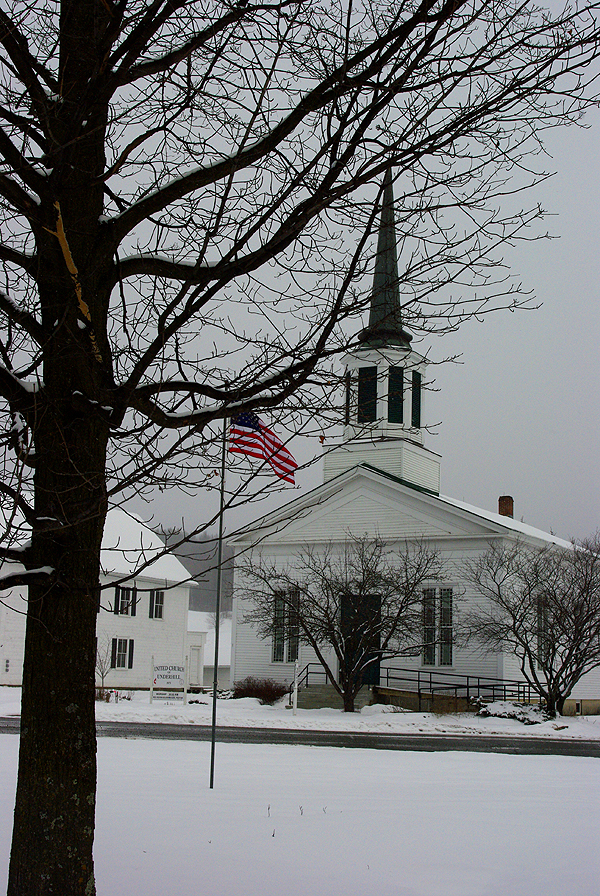 Along Route 15 north of Jericho...a typical country church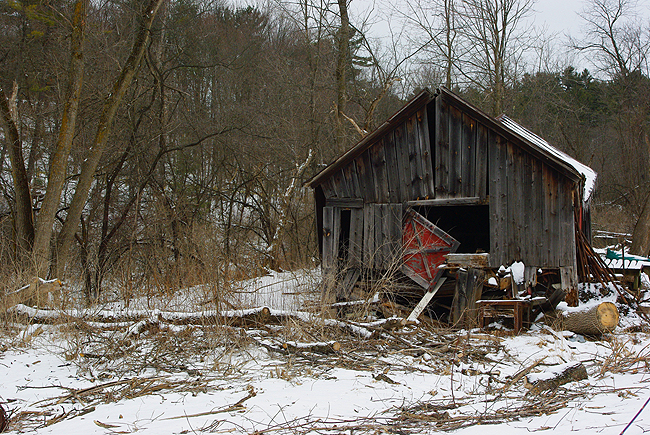 Next to Laplatte Nature Park, Shelburne, VT...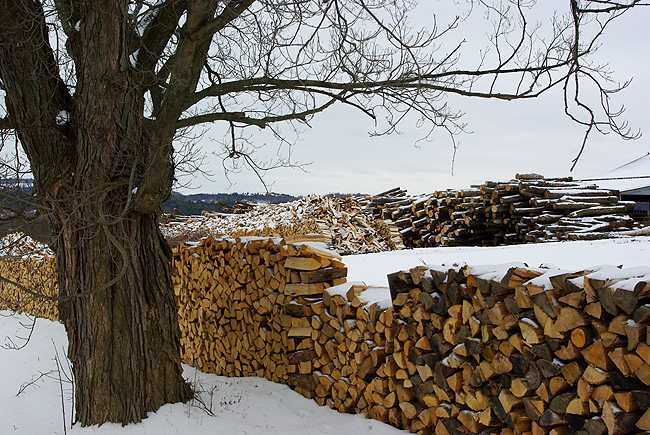 Above and immediately below - A huge woodpile on Spear St. in Charlotte, VT. Equally pretty in color or black-and-white!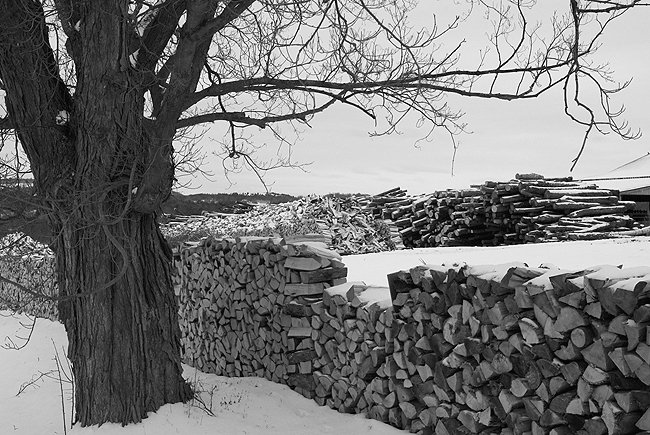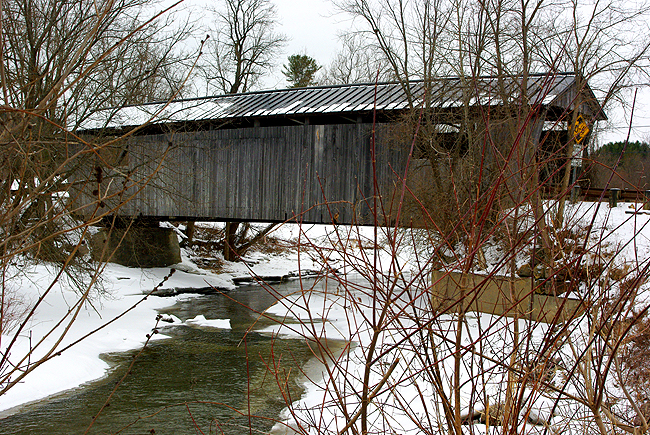 Above and next three images below: Quinlan Covered Bridge in Charlotte. The bridge, now closed to crossing traffic, was built in 1849 and at 86 feet, crosses Lewis Creek.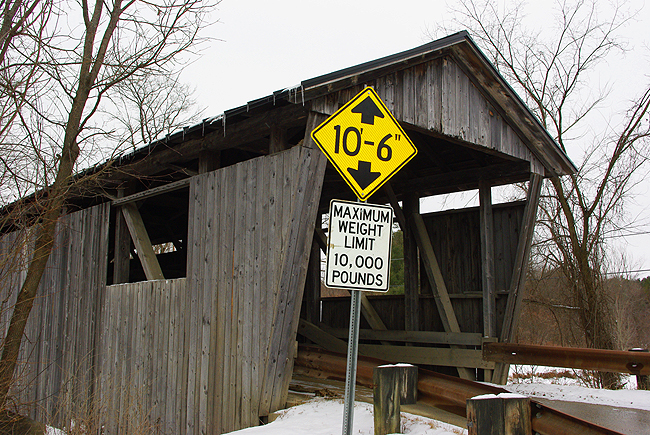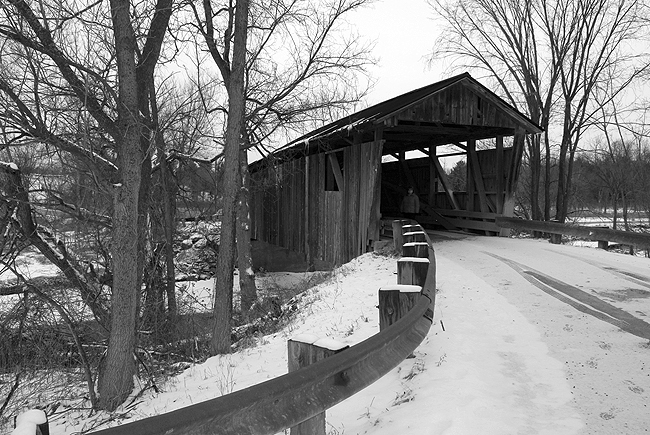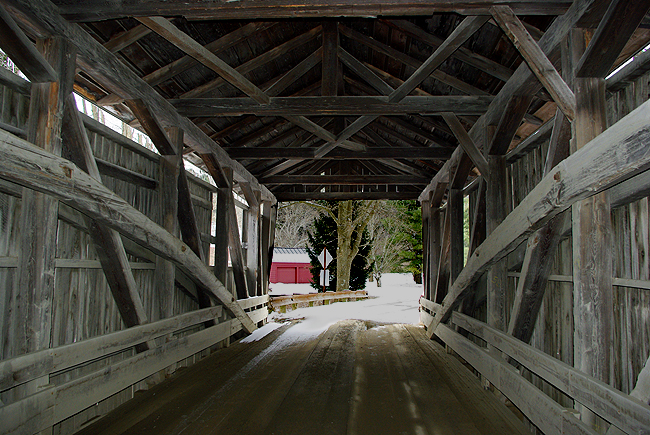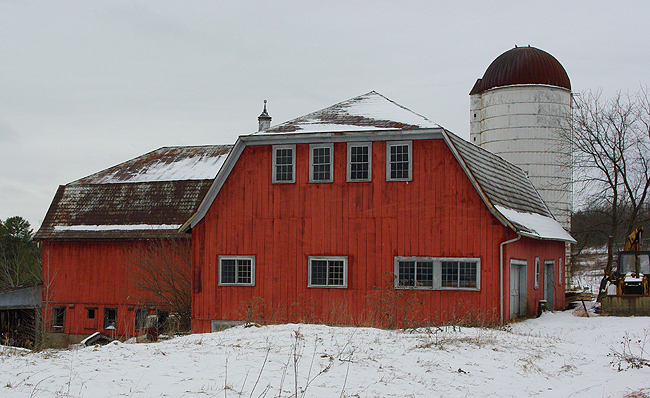 A colorful barn stands out against the stark gray winter landscape in County Chittendon...
Lake Champlain, only partially unfrozen, with the Adirondacks looming across the water in New York State. This is the public beachfront park in Shelburne, VT...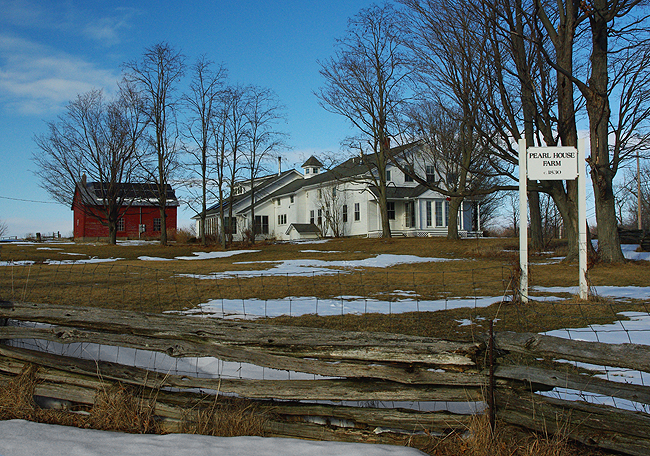 Pearl House Farm, circa 1830, along East Shore North, in South Hero (Grand Isle), Vermont...
Phelps Farm, also along East Shore North, Grand Isle...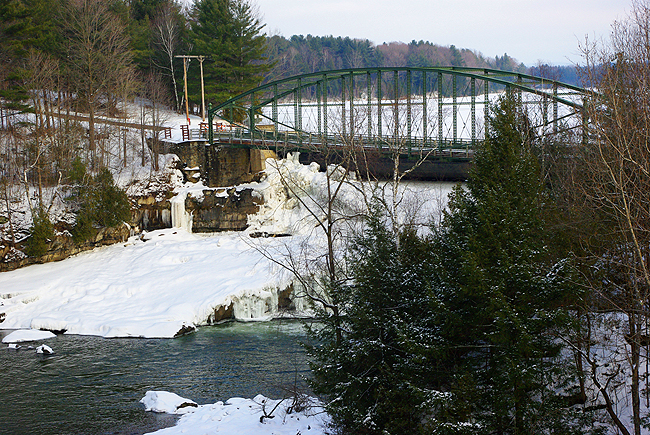 Just 7 miles from the Canadian Border, this parabolic truss bridge is in Highgate Falls, off Route 207. It crosses a branch of the the Missisquoi River here...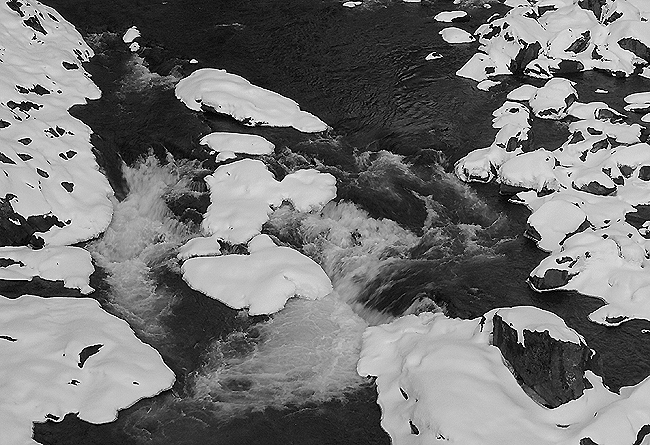 Snow and ice still cover rocks on the Missisquoi, a bit upstream from the bridge...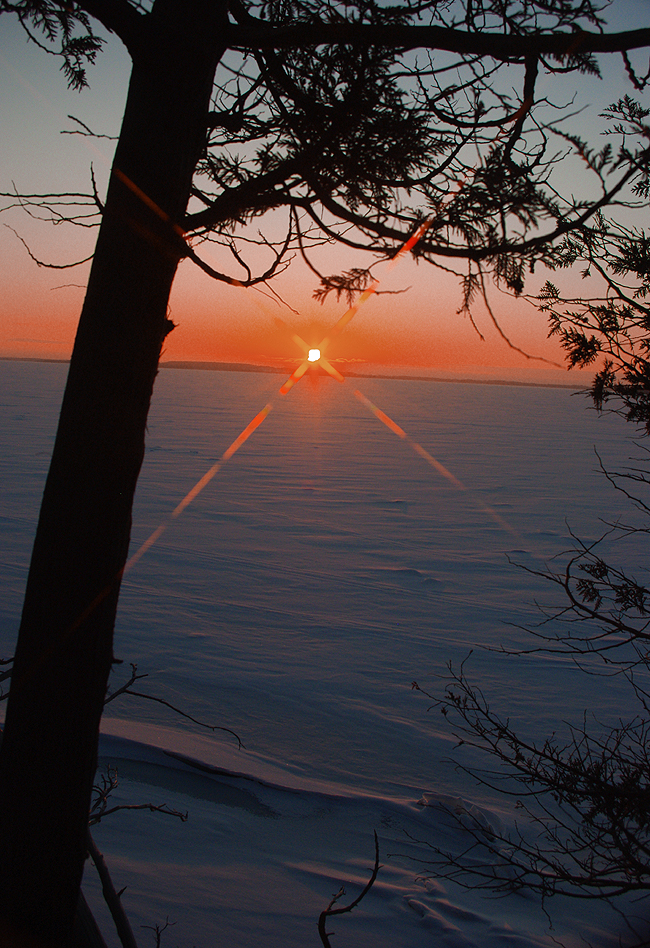 Above and immediately below: Sunset on snow-covered Lake Champlain along Georgia Shore Road in Milton, Vermont...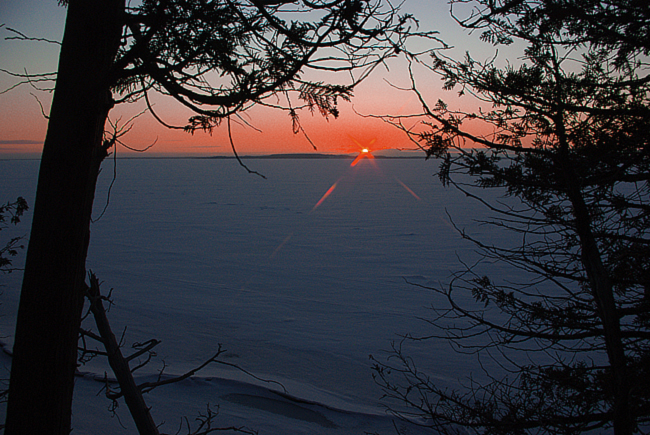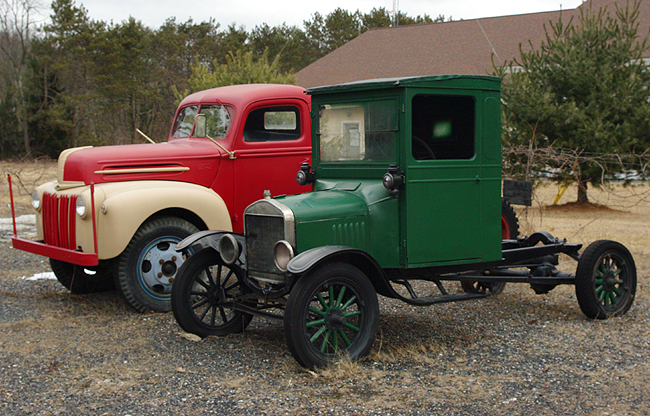 At the entrance to Otter Valley Winery on Route 7 in Brandon, VT...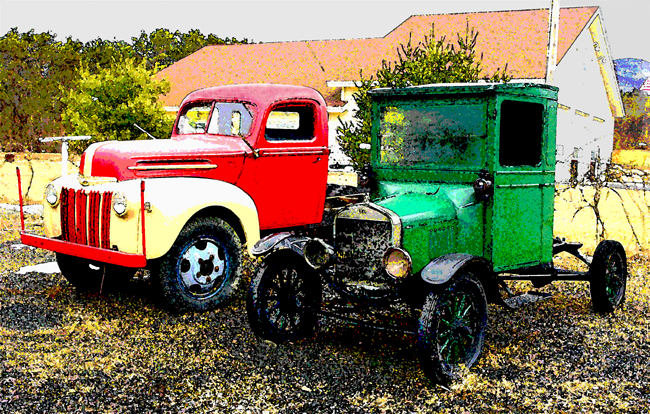 Another "version" of the antique trucks!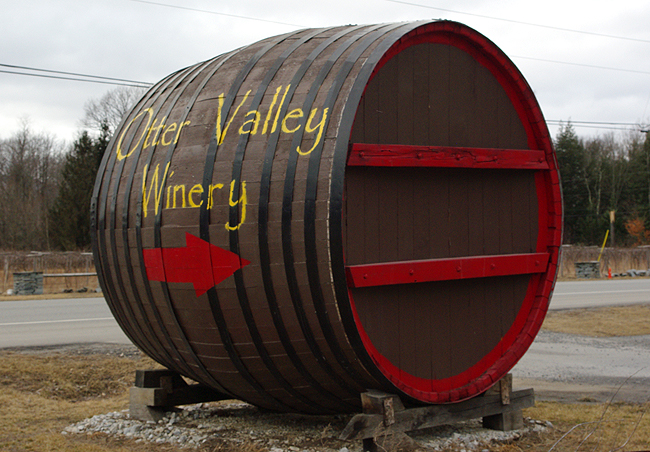 Thanks for looking... We hope you'll come back soon! Please visit our image gallery
- Donna and Dennis Hubbs, D&D Travel
images c. 2013, Dennis A. Hubbs, D&D Travel Services, LLC

Land Tours - Cruising - Travel Glossary - Gallery - Email Us