D&D Travel's Local Exploits...Chapman Falls in Devil's Hopyard State Park, East Haddam Connecticut... [HOME]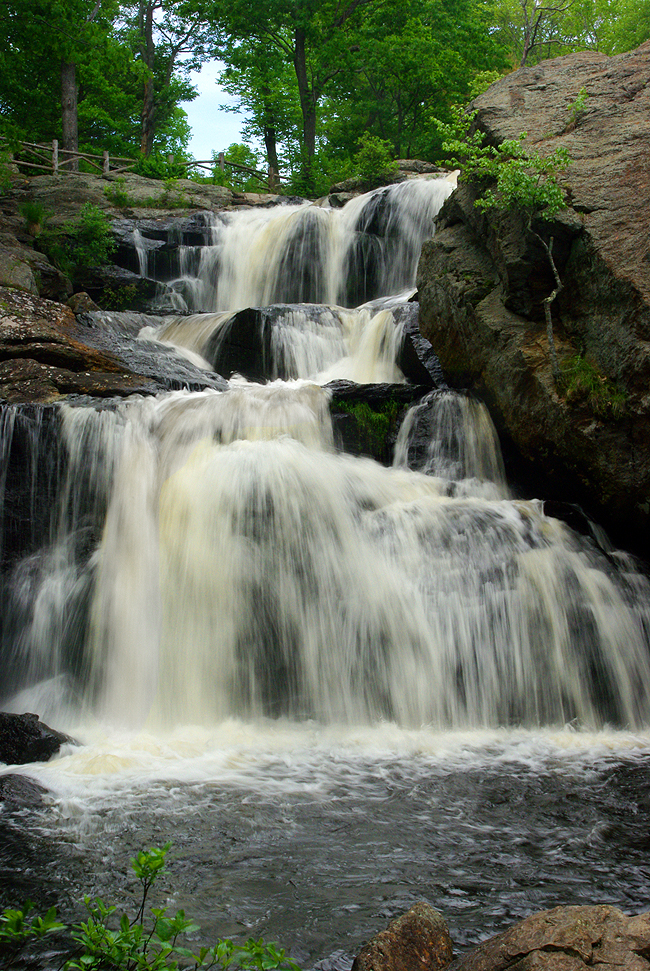 Above and three images below: Chapman Falls, near the picnic area at Devil's Hopyard State Park, on Hopyard Road in East Haddam, CT.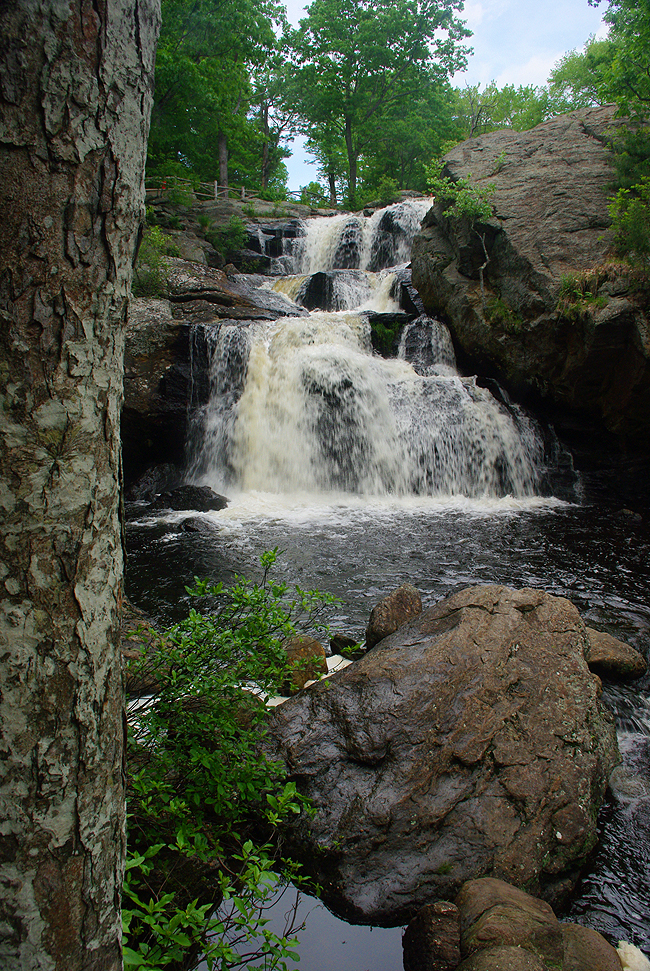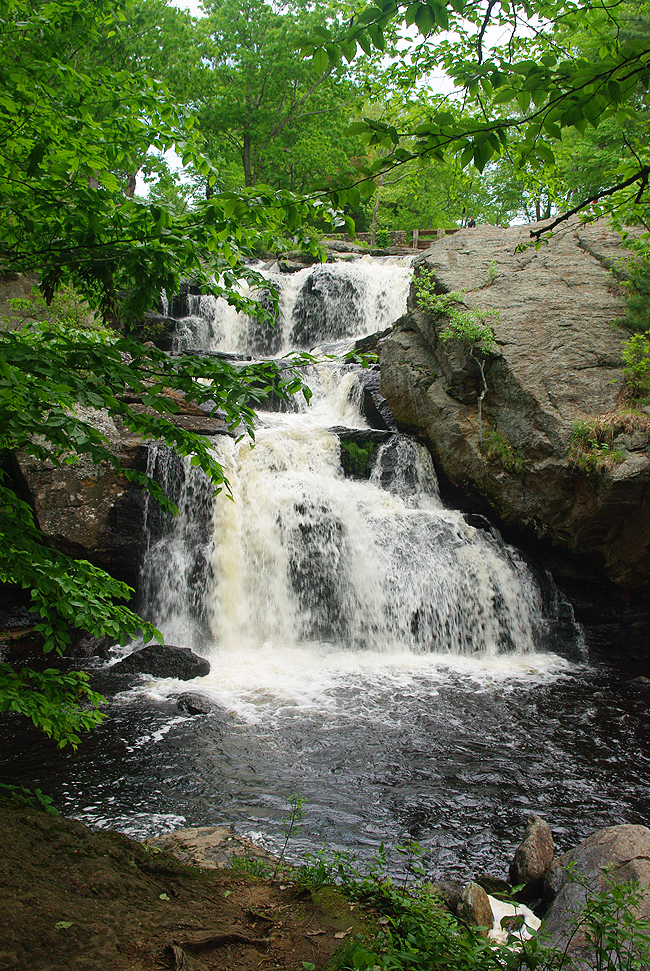 The falls drops more than 60 feet and once powered "Beebe's Mills" until the mid 1890s. Click here for some interesting information on the park's geology...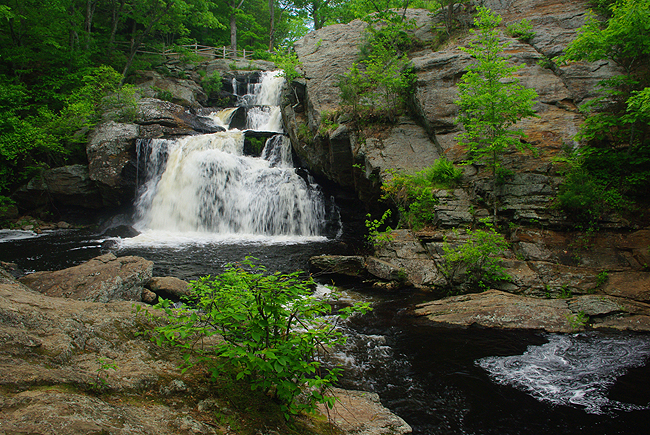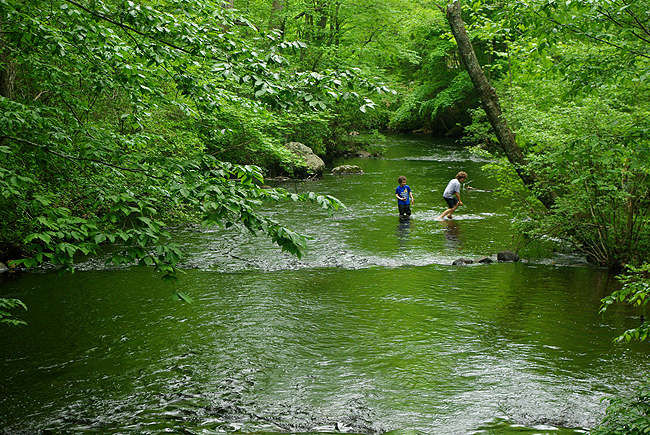 Looking downstream from the covered bridge, some young boys enjoy the cool waters of Eightmile River. The park offers several hiking trails with views of the falls from both sides of the river. The park encompasses 860 acres in all and, except for camping, is fee-free!
Land Tours - Cruising - Travel Glossary - Gallery - Email Us