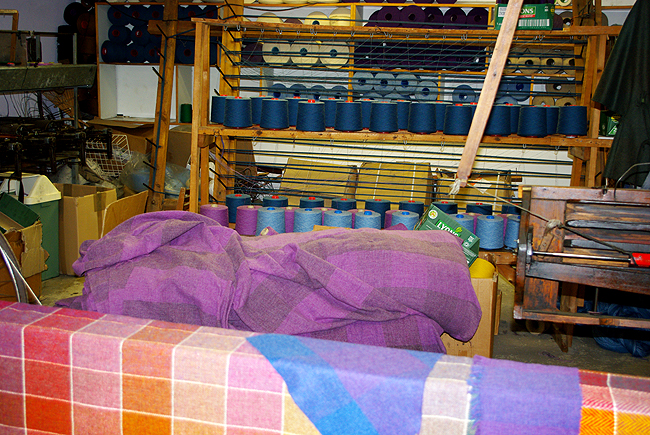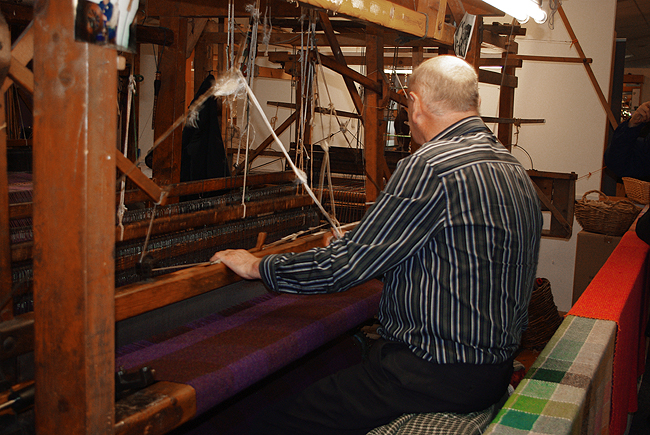 Above two images: Donegal Tweed, both the cloth and clothes, still made by hand at Triona Designs in Ardara, County Donegal...The loom above is over 200 years old and is still is use! The family-owned business has five generations of weavers keeping the art alive and well...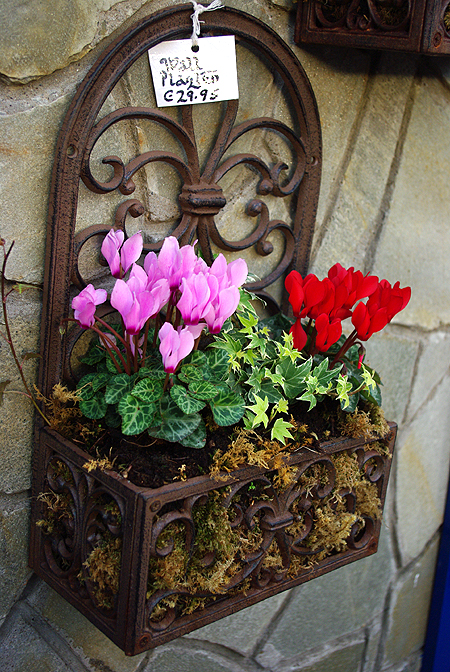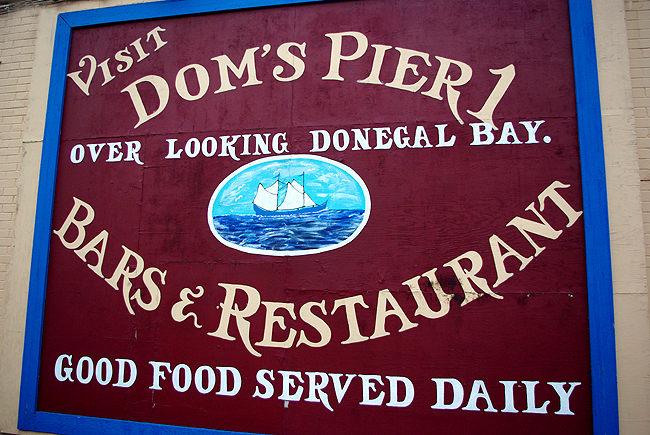 Above two photos: Downtown Donegal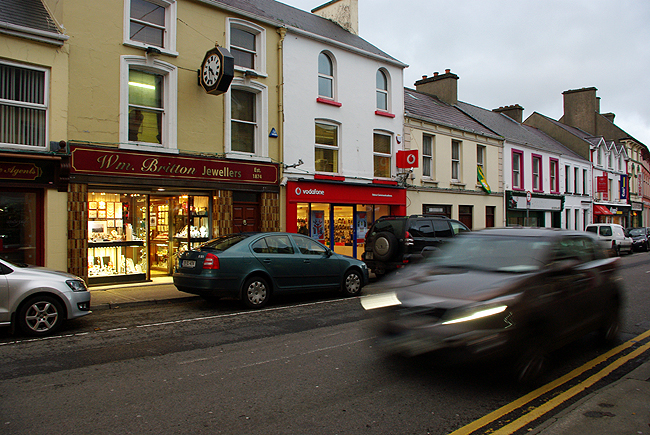 Donegal Town at dusk...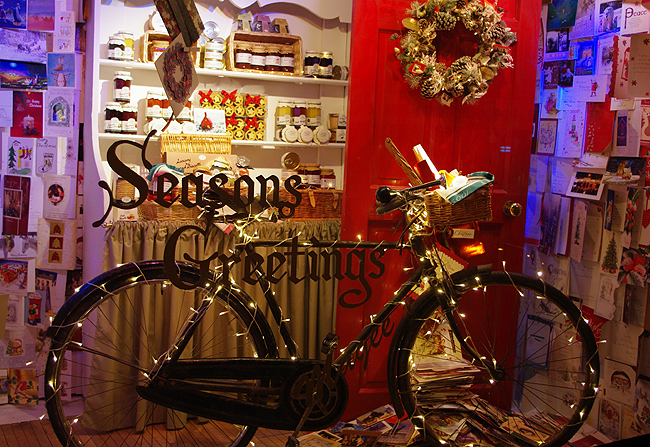 A colorful Christmas storefront downtown...As Ireland doesn't celebrate a Thanksgiving, the Christmas season begins in early November!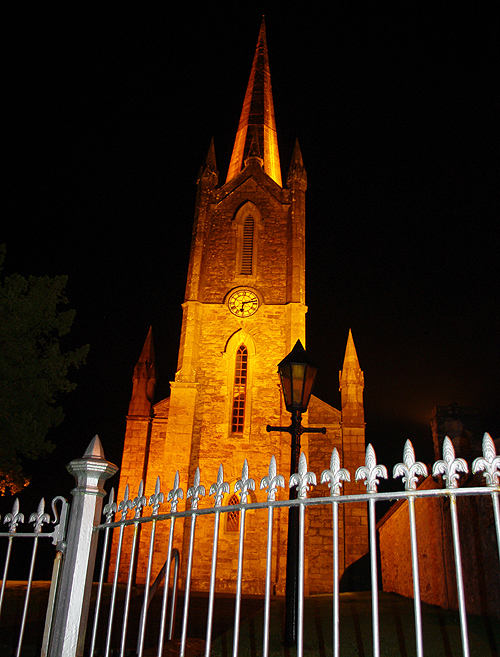 Church of Ireland, directly opposite Donegal Castle and two blocks from our hotel...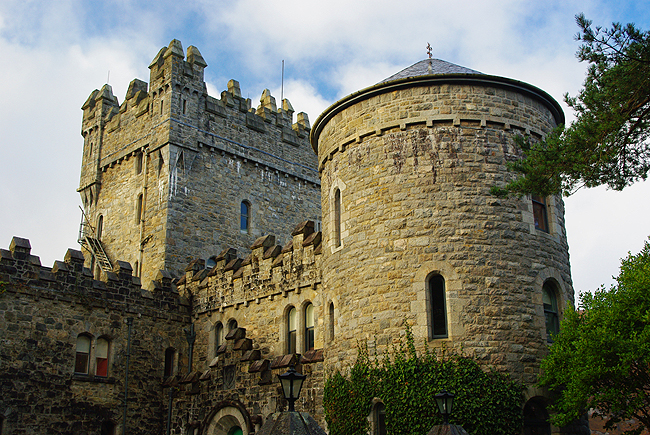 Glenveagh Castle, on the grounds of Glenveagh National Park, northern County Donegal, in the heart of the Derryveagh Mountains...Castle construction began in 1869.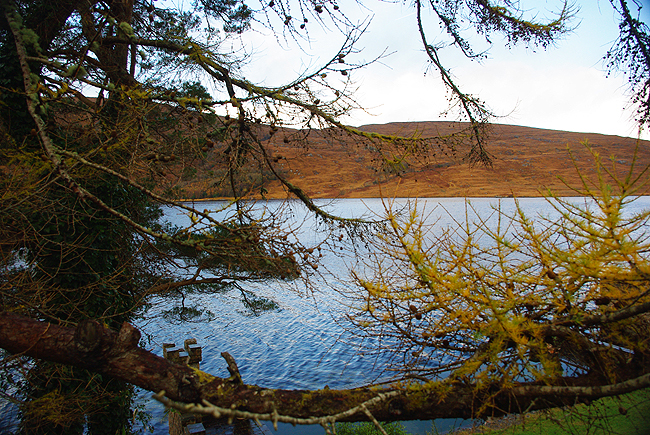 Lough (lake) Veagh, seen from the castle grounds...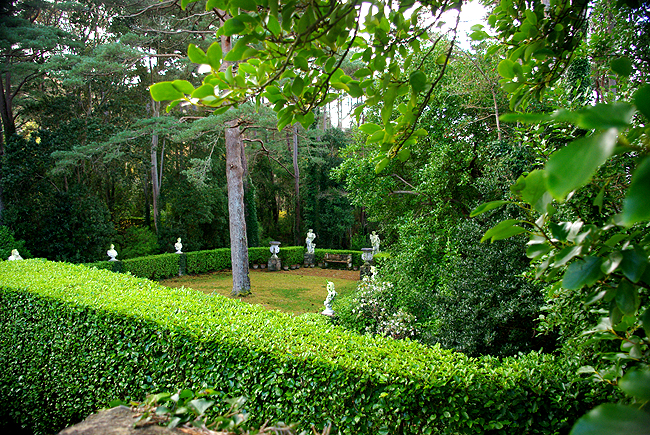 Part of the Ornamental Gardens at the castle, started in the mid 1880s.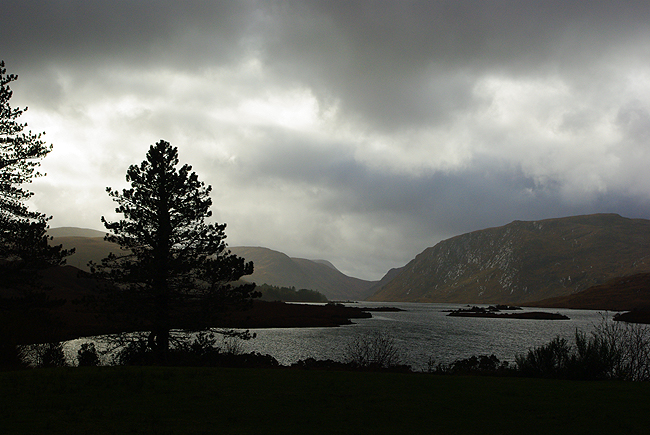 Ominous clouds roll in over Lough Veagh, imparting a mysterious air to the area, as we prepare to depart Glenveagh National Park...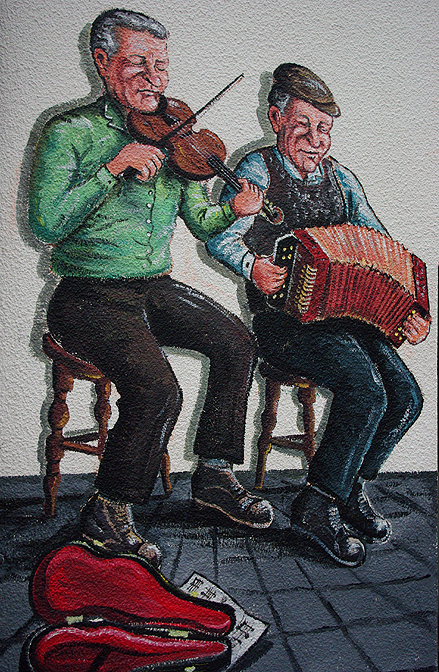 Above: A mural in Ballybofey; Below: Low tide along the River Finn, in the center of town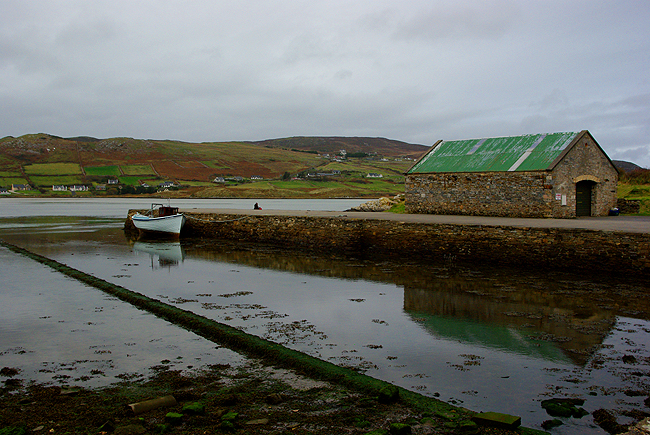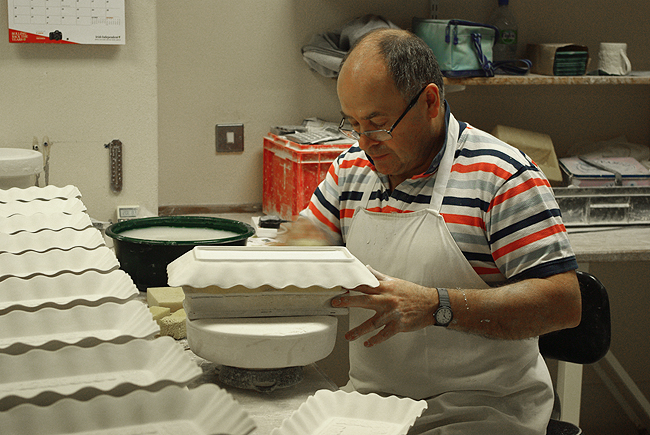 Above and next 3 images below: at Belleek Pottery in Belleek, Northern Ireland. Each unique piece is hand made from start to finish and signed by the craftsman! Beginning in 1849, John Caldwell Bloomfield found the necessary materials to make fine pottery - feldspar, kaolin, flint, clay and shale - in the Belleek area and they have been making world-class pottery ever since...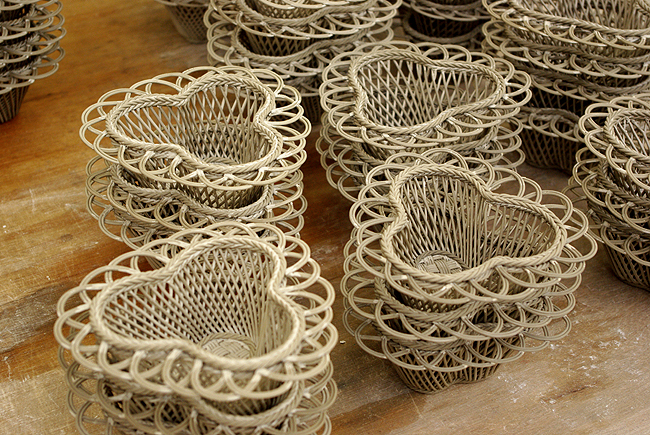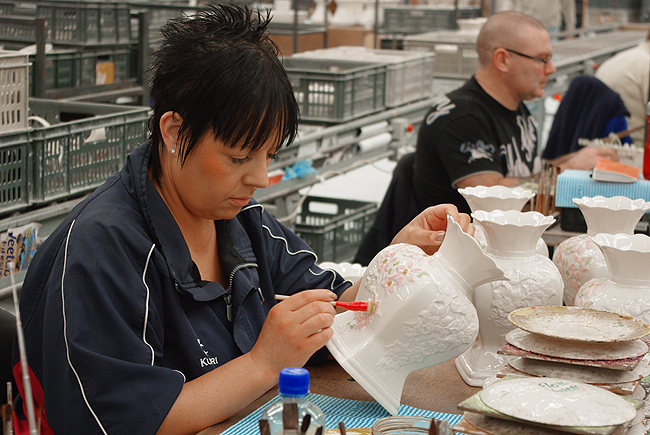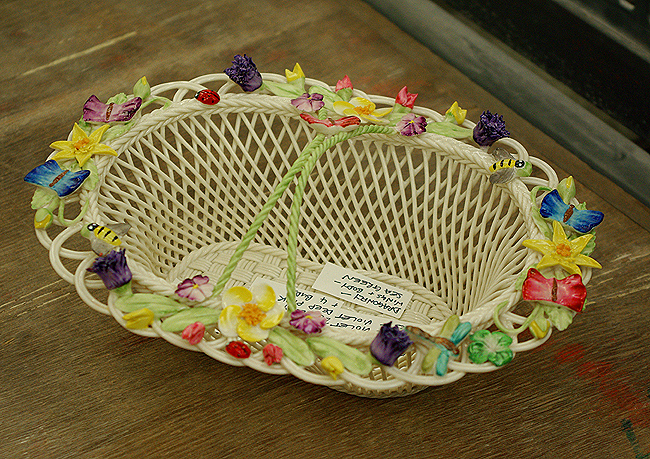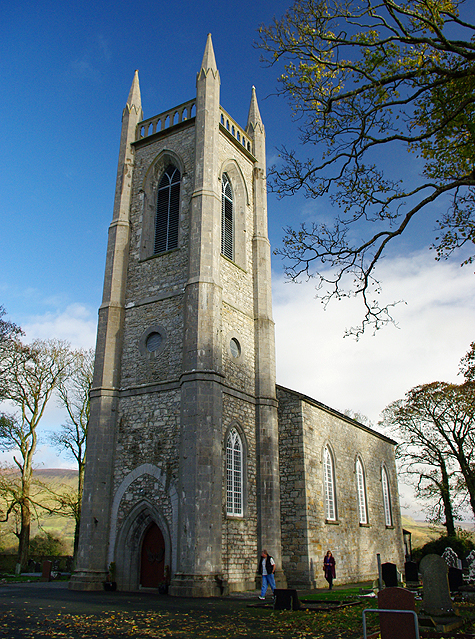 Drumcliff Churchyard just north of Sligo - burial place of world-famous poet W.B. Yeats in 1939.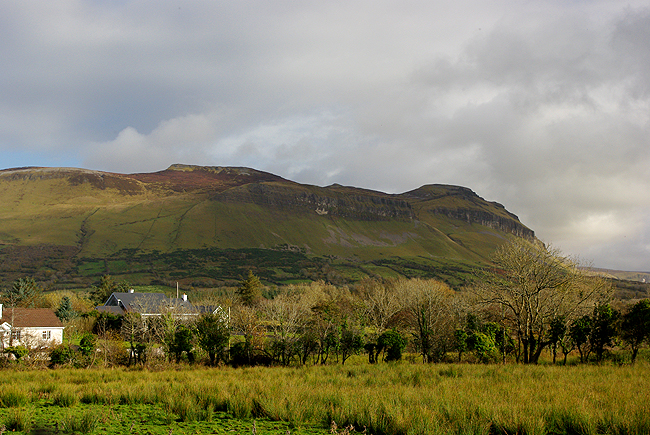 The beautiful view from Drumcliff Churchyard, with Benbulben Mountain as a backdrop!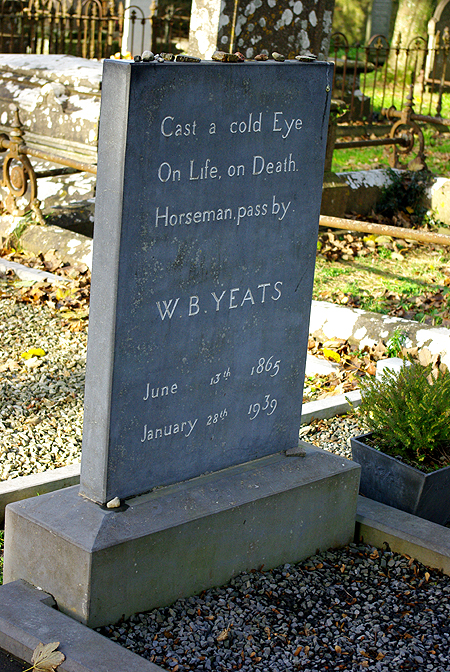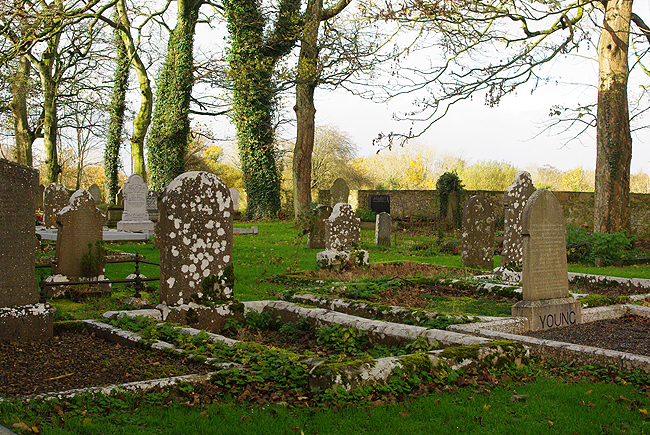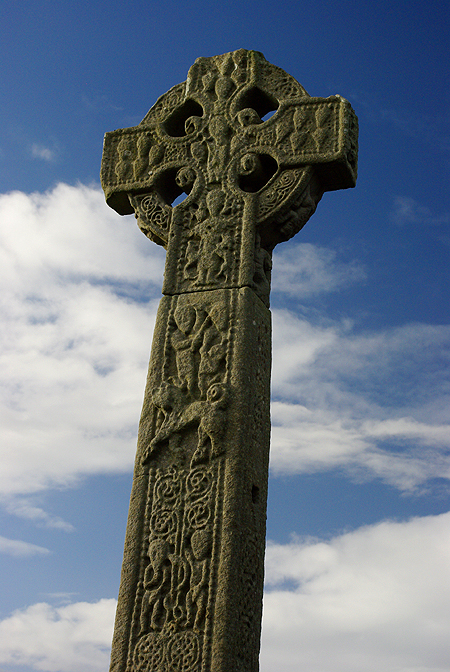 A Celtic High Cross from the 9th century AD...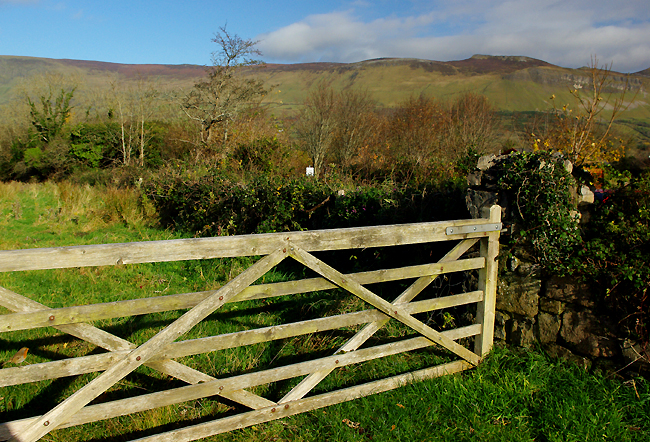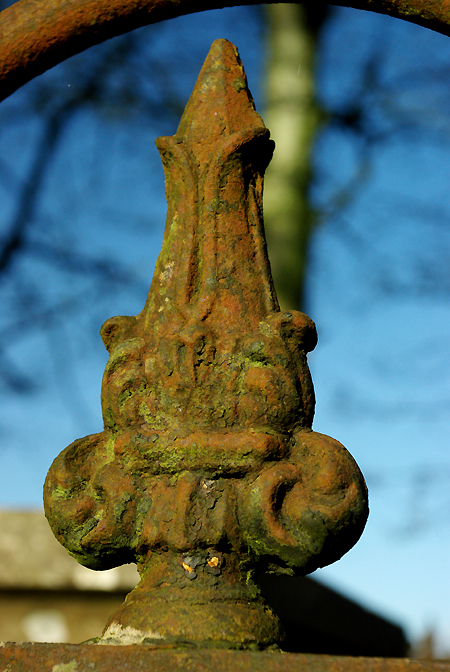 Above five images: Also at Drumcliff Churchyard...