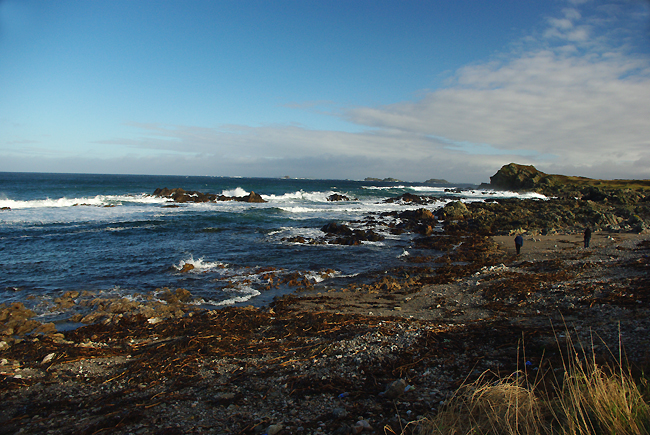 A gorgeous day at the beach at Malin Head - as far north as you can go in all of Ireland!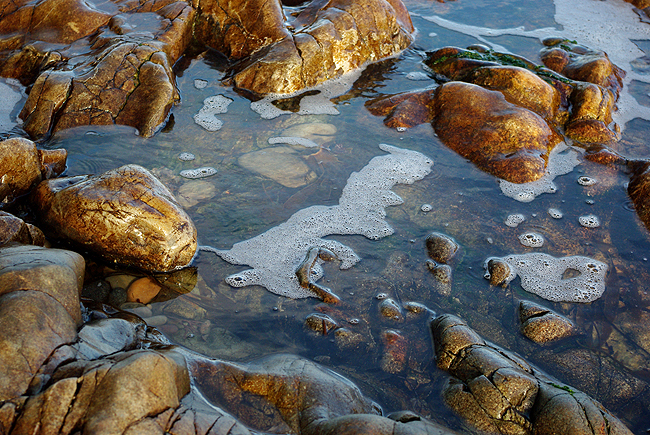 Cold waters of the North Atlantic fill a tidal pool at Malin Head Beach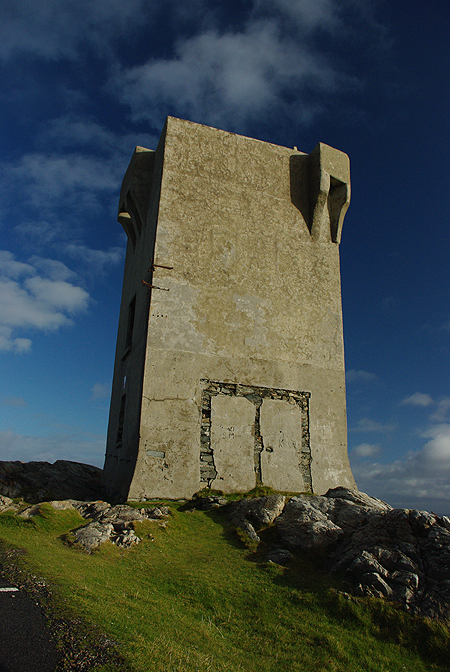 Banba's Watchtower - overlooks Malin Head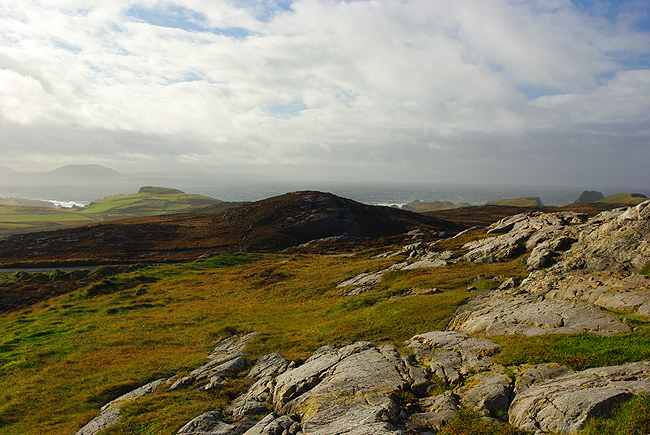 The rocky countryside along R242 near Ballygorman - somewhat barren but nonetheless starkly beautiful landscape...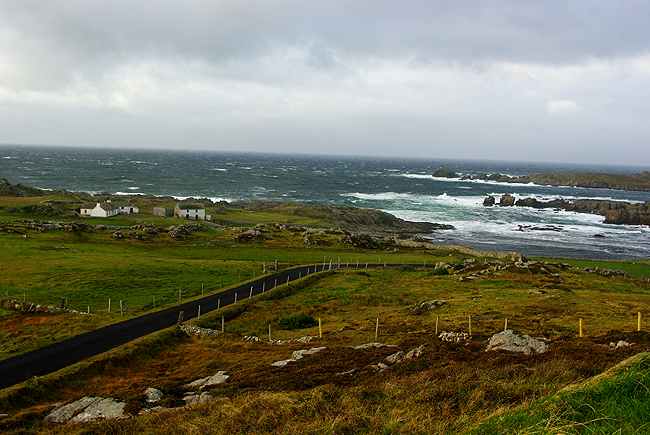 Waves of the North Atlantic ocean race ashore along the Inishowen Peninsula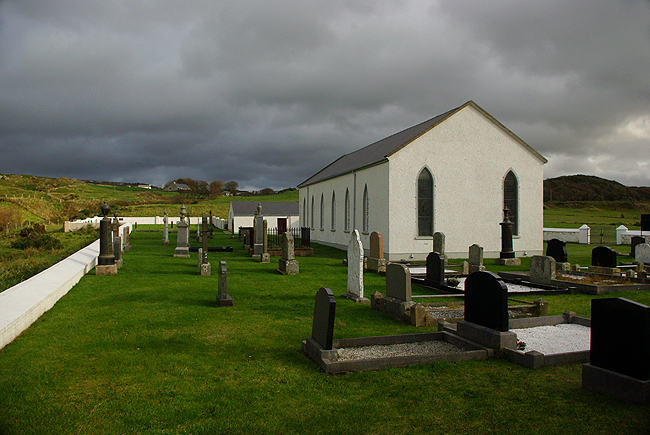 A small church graveyard - typical of those that dot the Irish landscape, in north County Donegal
This is a Carndonagh Cross - reputed to be the oldest in Ireland - and likely dating from the 7th century during the time of St. Patrick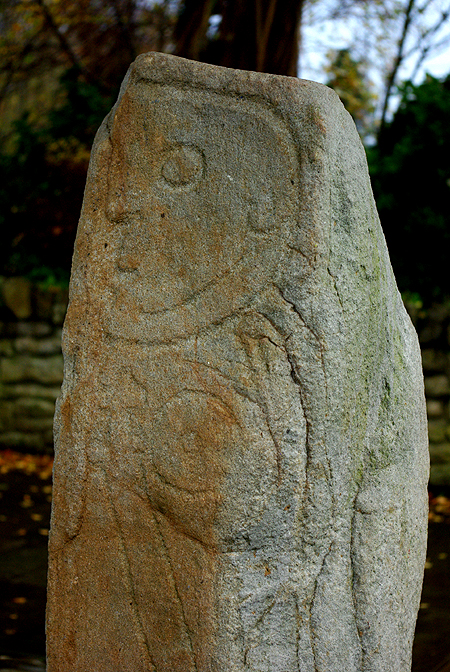 A pillar stone, re-erected next to the cross above, depicts an ecclesiastic carrying a book, crozier and hand bell. The stone was part of an early church founded by Saint Patrick...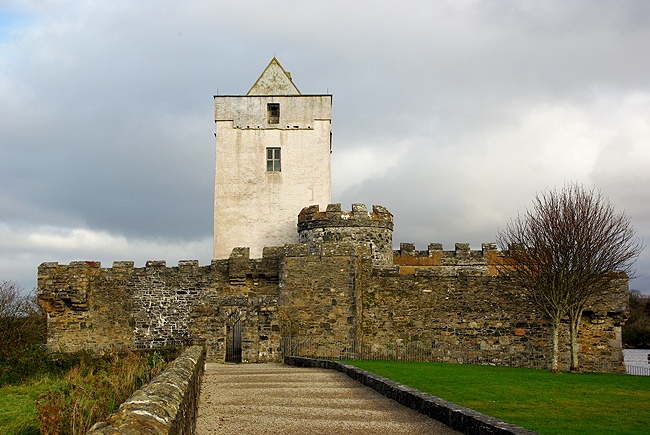 Doe Castle, built by the Mac Sweeney Clan, is now a partly-restored National Monument. The castle is located on Sheephaven Bay in Creeslough and was built in the 15th century, likely around 1425AD.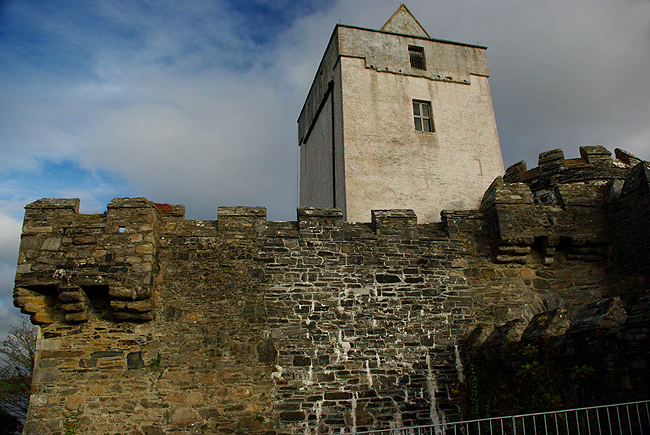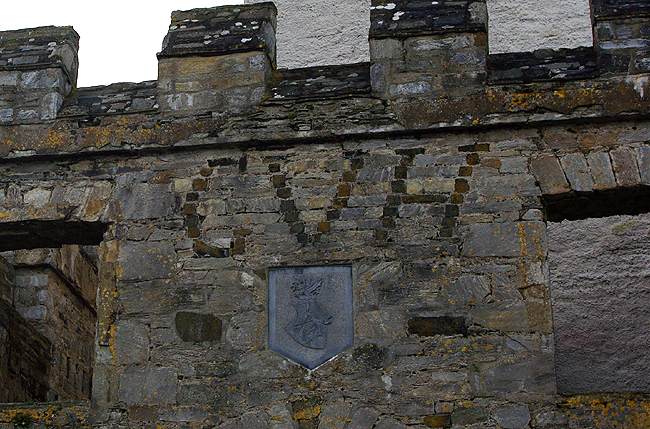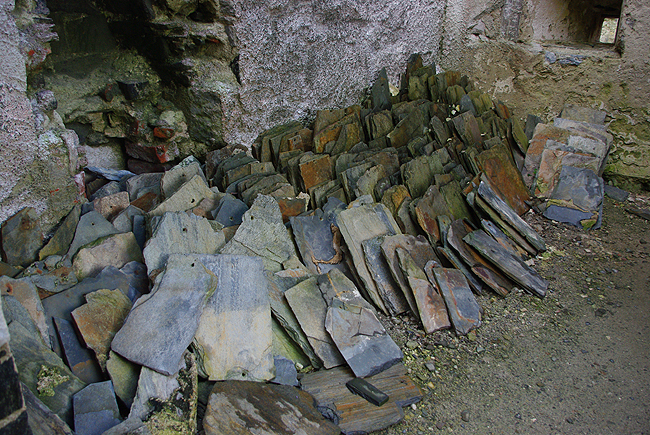 Original slate from floors and ceilings, being used in the restoration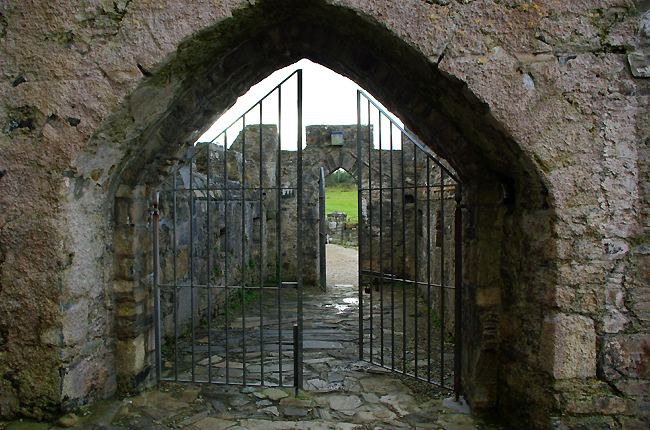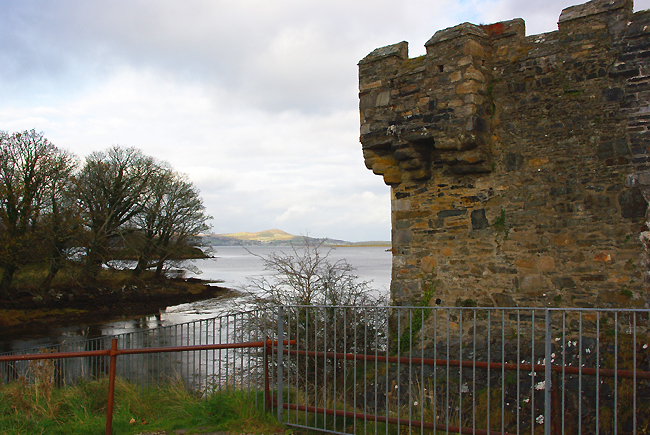 A view of Sheephaven Bay from the castle grounds...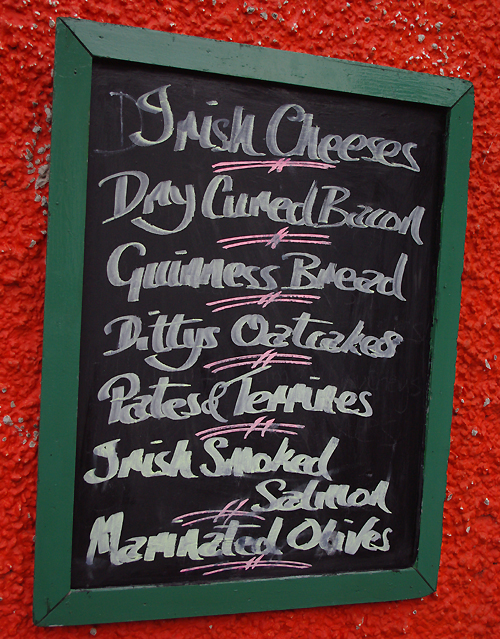 Colorful menu board at a local shop in Ballybofey...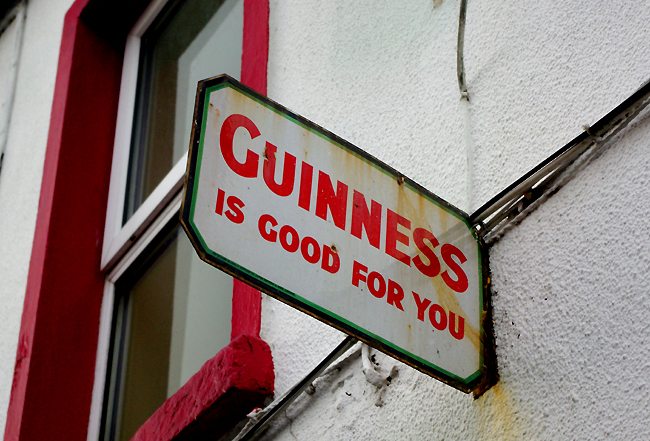 The sign says it all!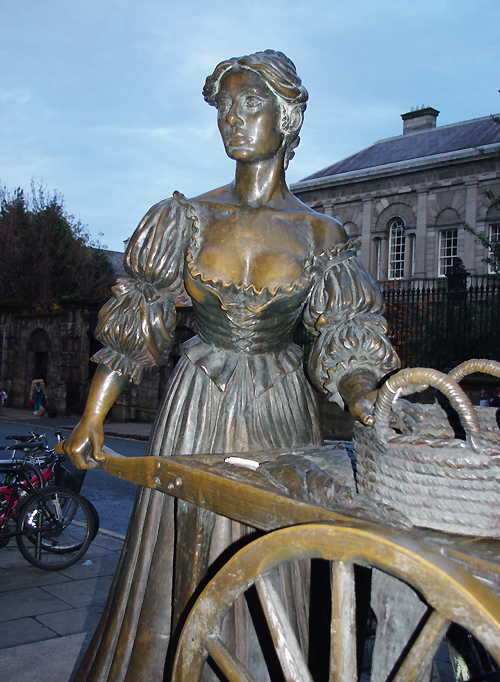 In downtown Dublin, a statue of Molly Malone as sunset approaches...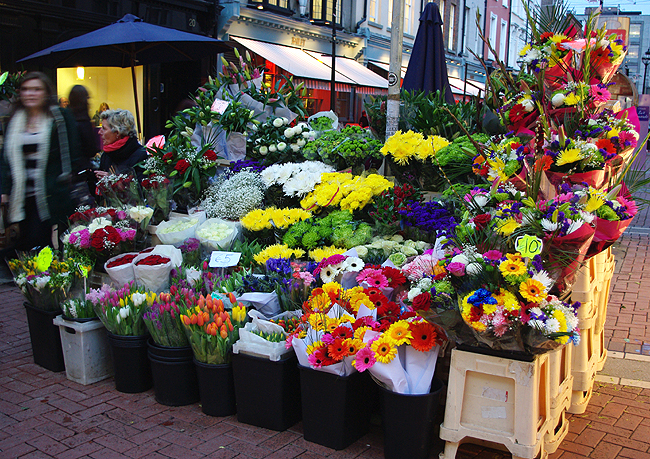 The pedestrian way along Dublin's busy Grafton Street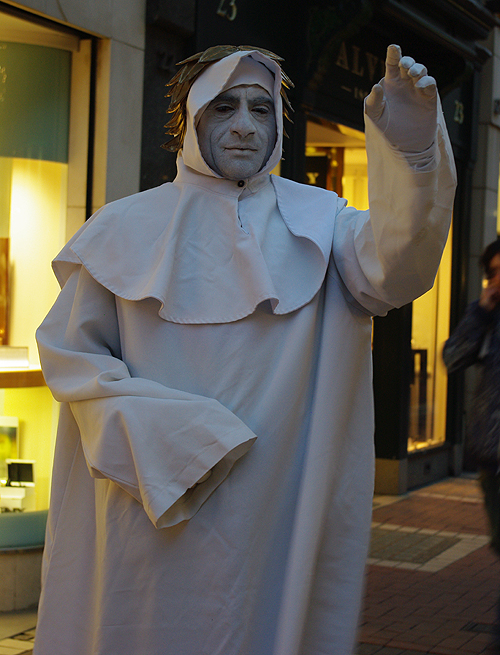 Street performers abound...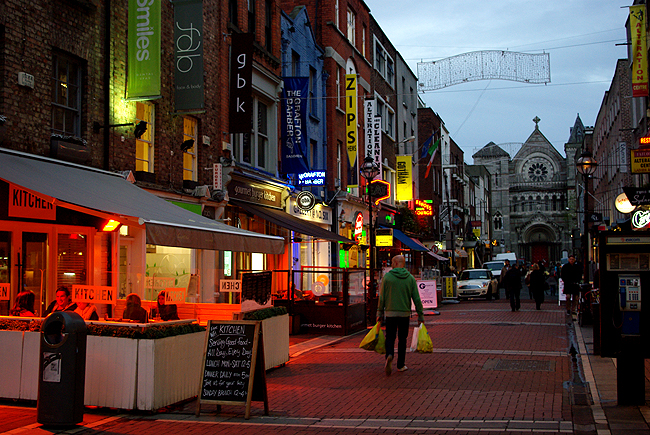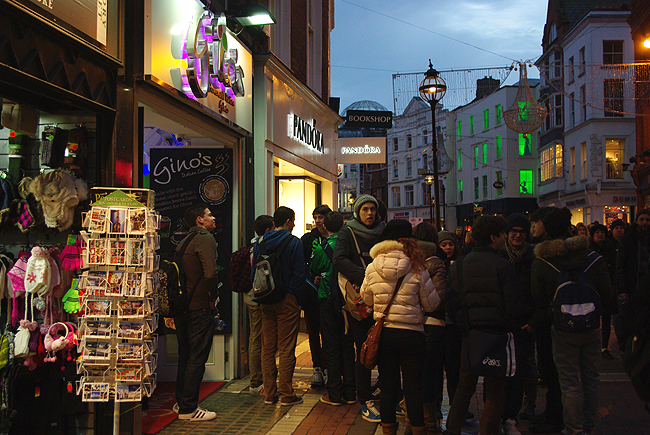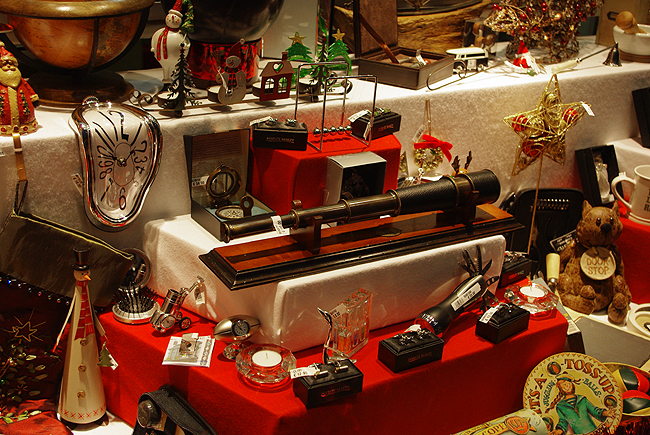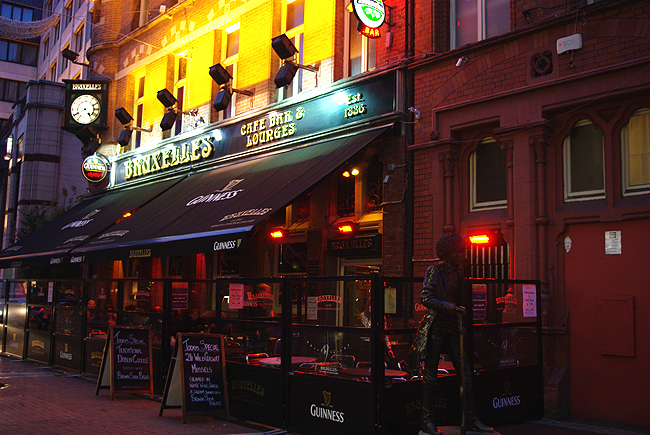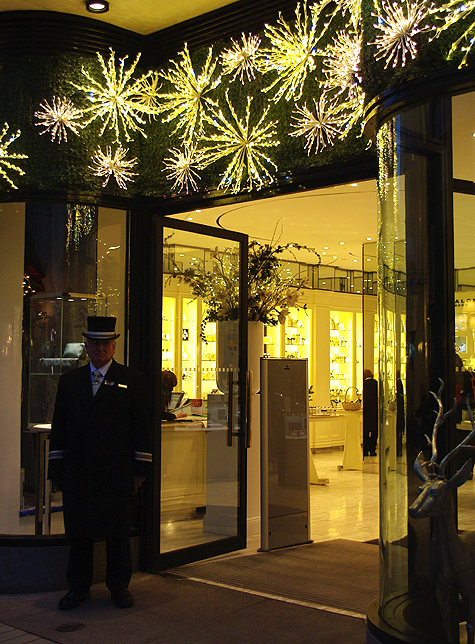 Above six images: Along Grafton Street in the evening - a bustling pedestrian thoroughfare in Dublin's city center, near Trinity College...
Thanks for your visit! We hope these images will inspire you to come along with us for one of our annual November Getaways to this glorious country!
- Donna and Dennis Hubbs [HOME]