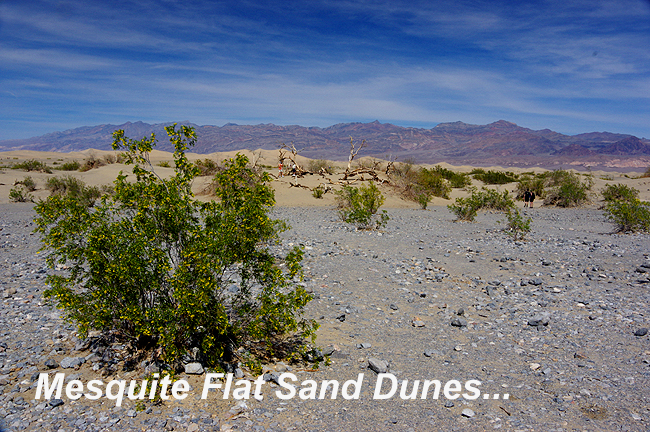 Containing crescent, star-shaped and linear dunes, the dunes of Mesquite Flat are the largest in DVNP (above and next 4 images below)...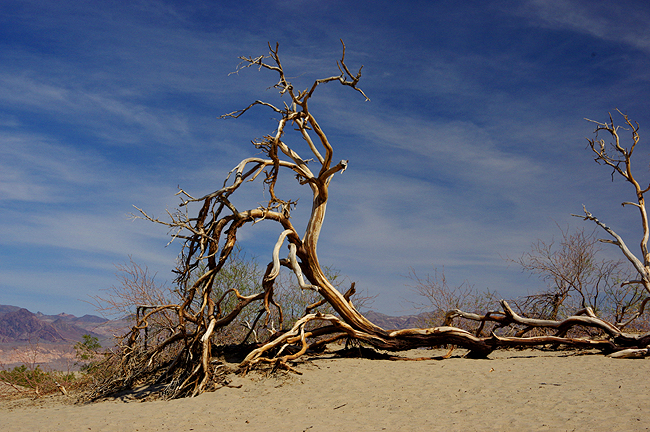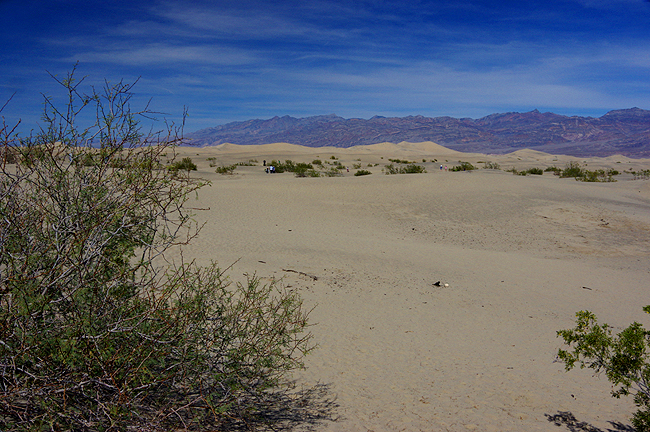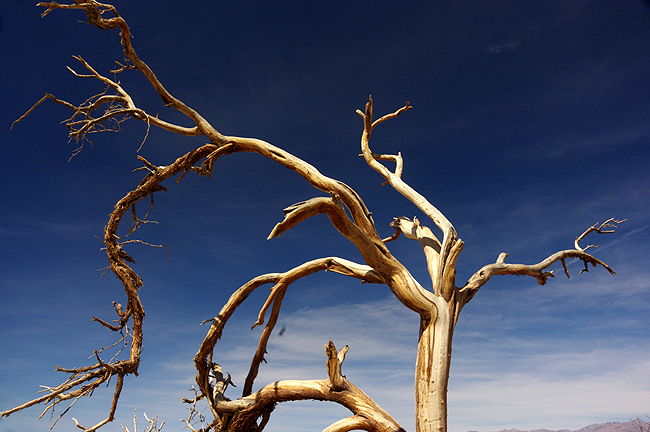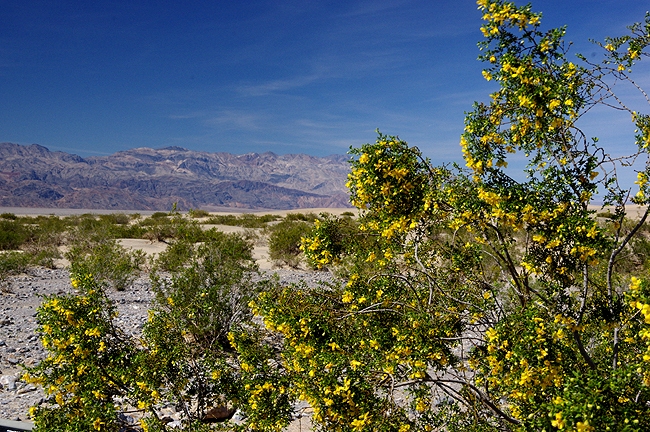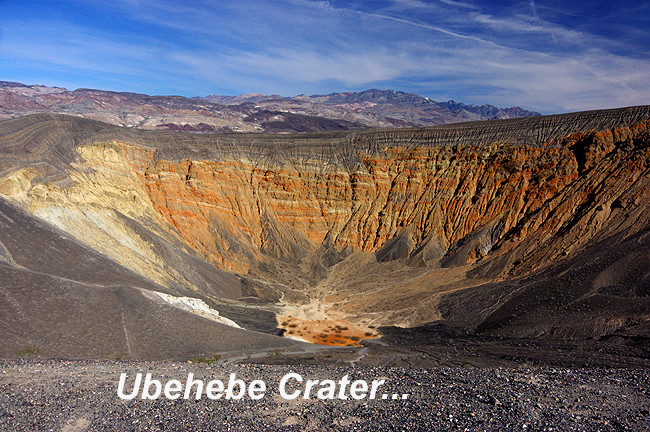 An unexpected treat in the northern portion of the park is Ubehebe Crater, a 770-foot deep hole created from a steam explosion between 2000 and 7000 years ago...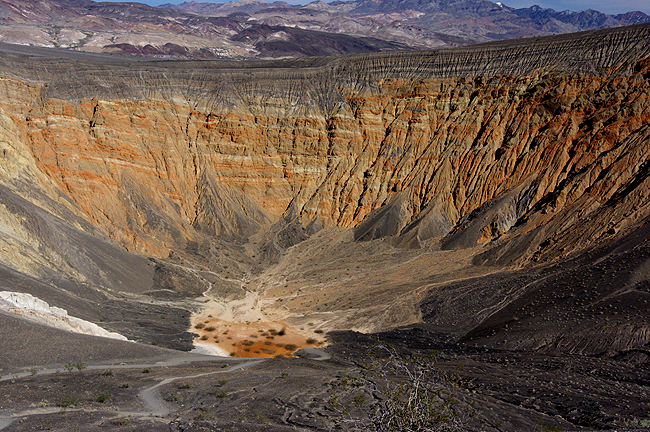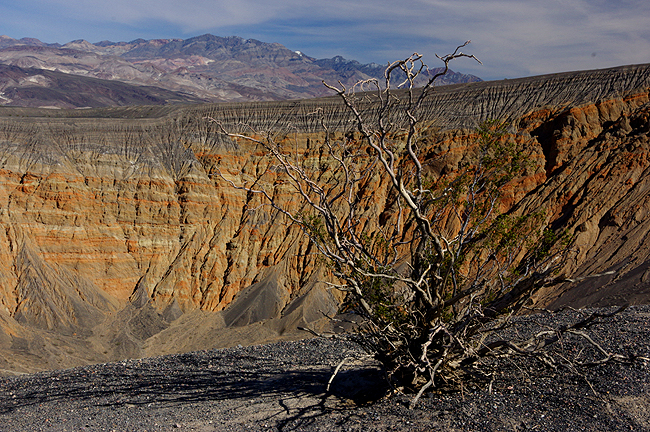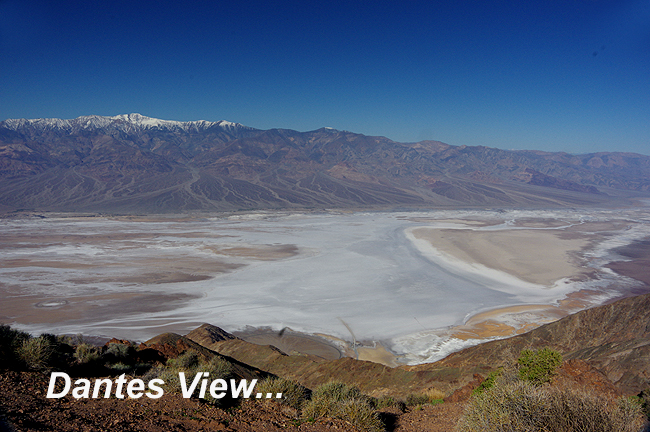 Looking northwest, the Badwater Basin and Death Vally, seen from Dantes View (at 5,475 feet), is said to be the most breath-taking spot in the park. The snow-capped mountains in the distance are the Panamint Range to the west.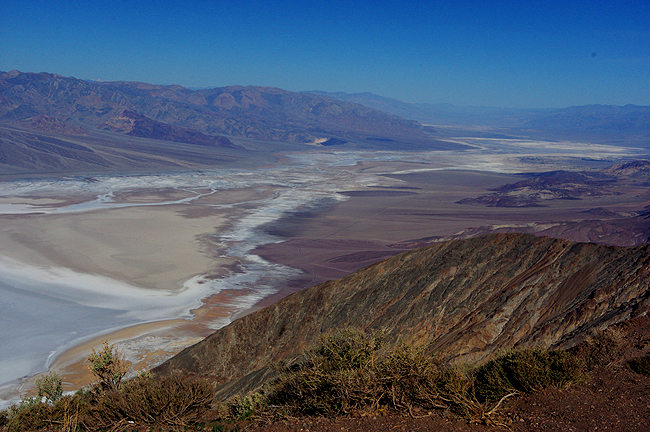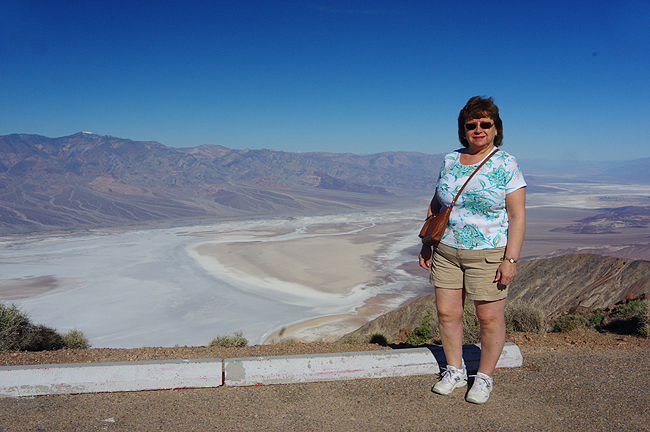 Donna enjoys the scenery from Dantes View!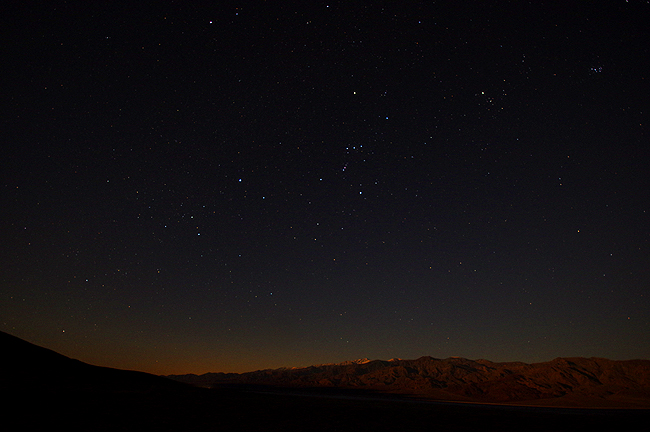 Between Badwater and Furnace Creek, near desolation Canyon and even with a full moon rising soon, the dark skies of Death Valley allow some great stargazing! Above you can pick out Orion in the center; the Big Dipper below...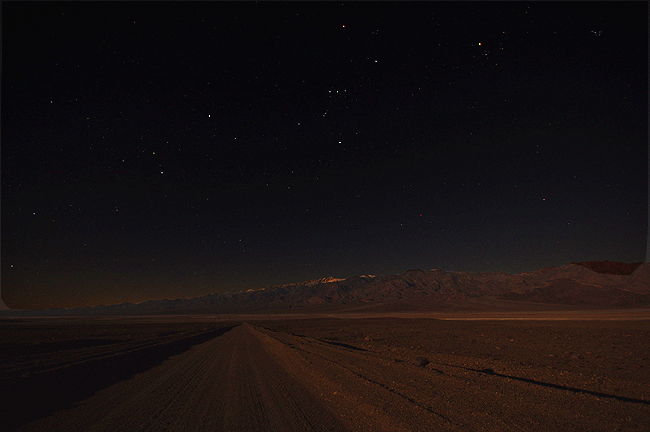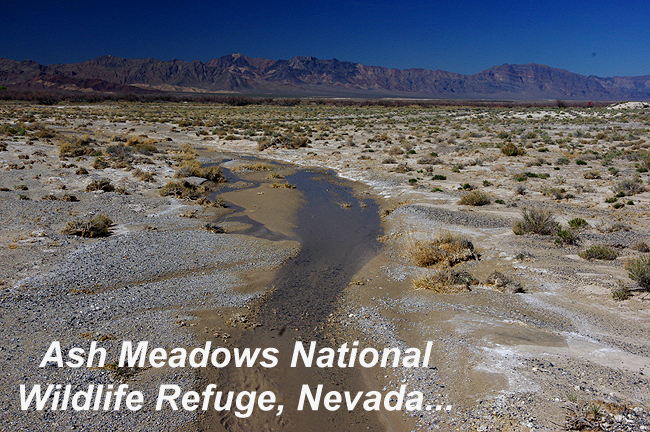 Just outside the eastern limits of DVNP and over the border into Nevada, a real jewel in the desert is Ash Meadows National Wildlife Refuge...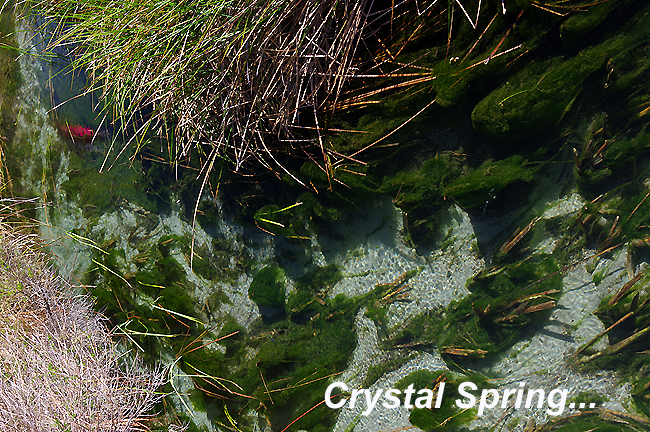 ...where Crystal Spring flows clear and cool in a brilliant Turquoise hue! Over 100 miles away, water enters a vast aquifer system. This "fossil" water takes thousands of years to move through the ground. Underground, a "dam" created by a fault forces the water upward in the form of 50+ springs and seeps! Year round, over 10,000 gallons of water flow per minute, mostly from 7 major springs in the area, supporting all manner of wildlife!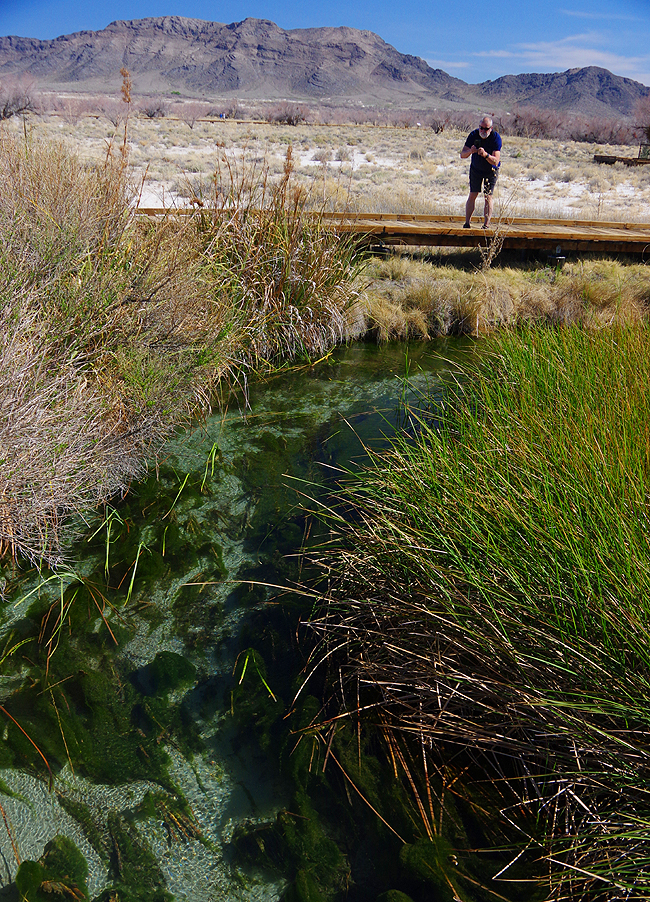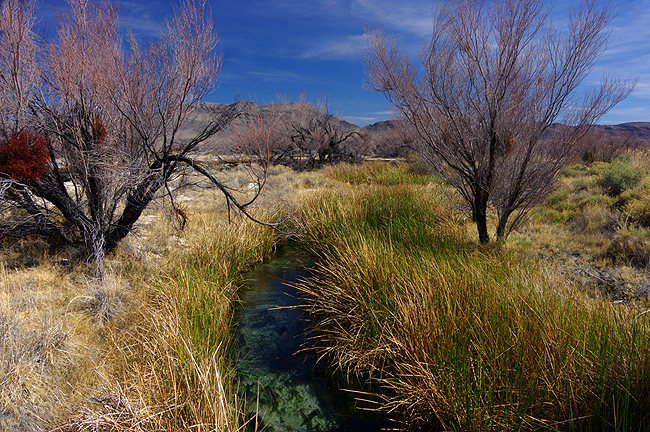 True beauty in the Amargosa Desert!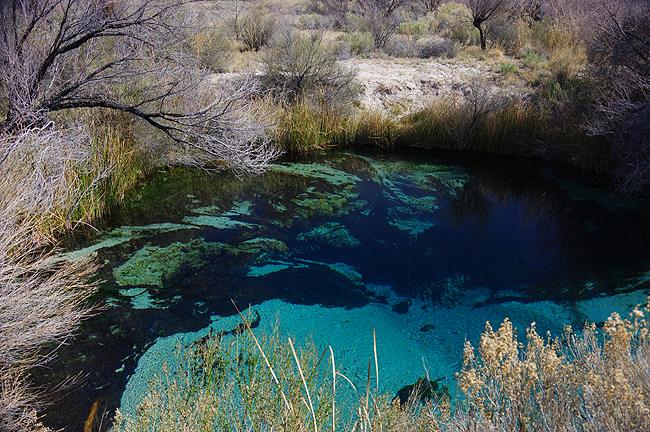 Tiny Pupfish populate the stream, along with 3 other species and can easily be spotted if you look closely enough!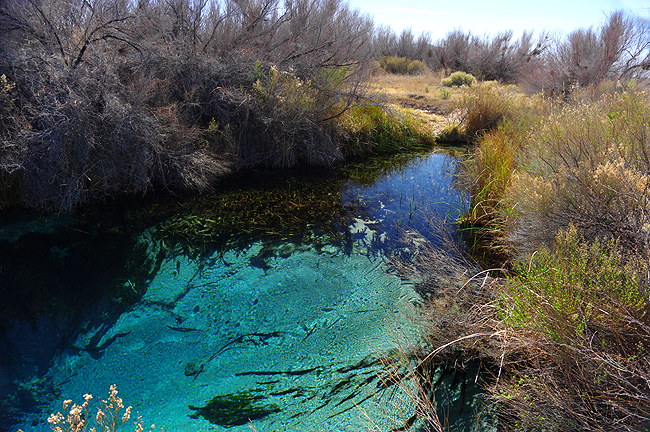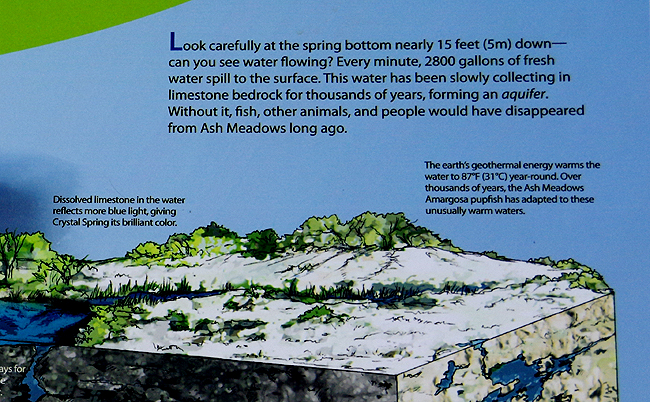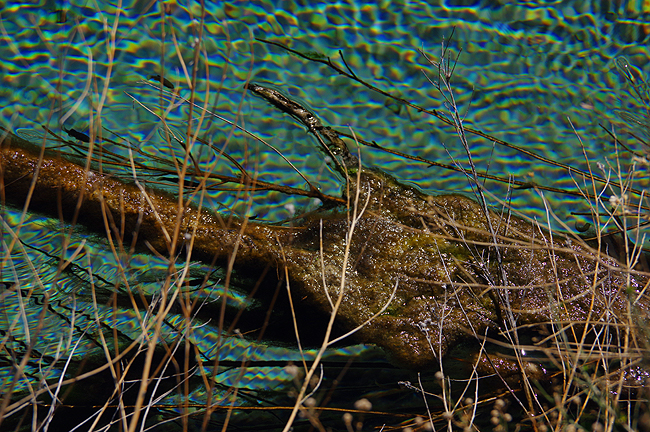 The flow of the springs causes the water's surface to break up the light into tiny prisms...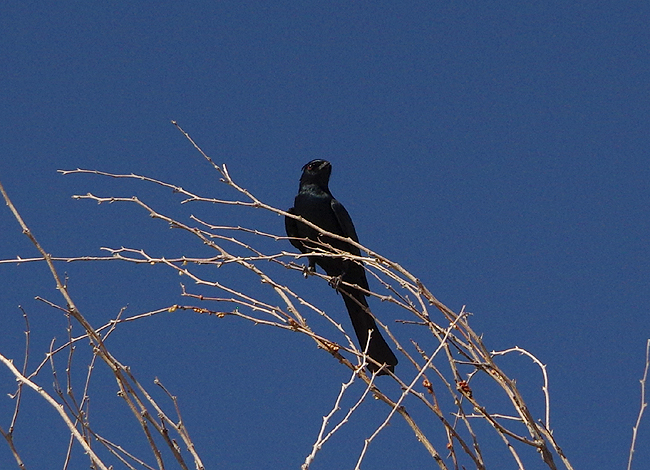 A lone, wary Phainopepla guards the boardwalk through the meadow.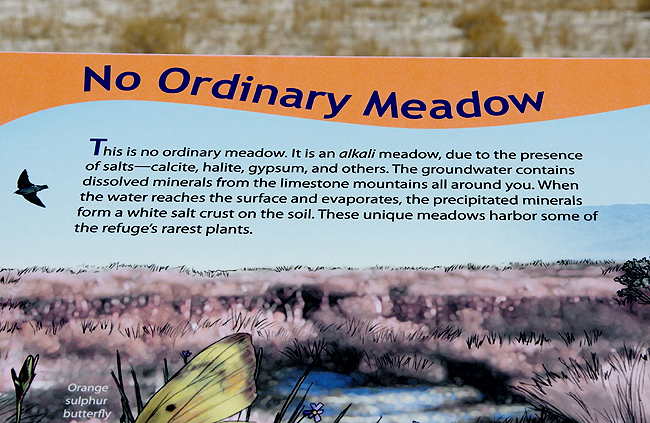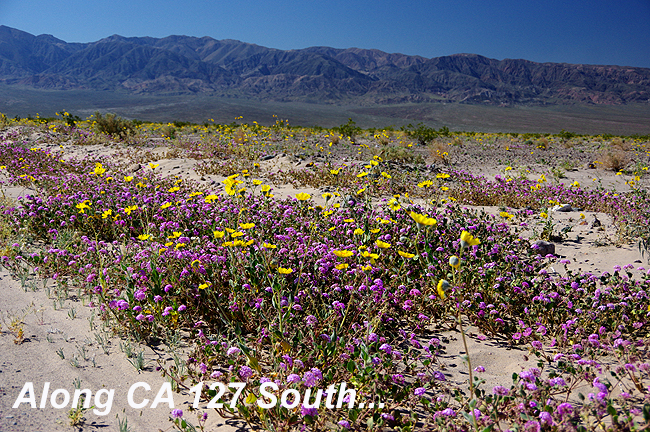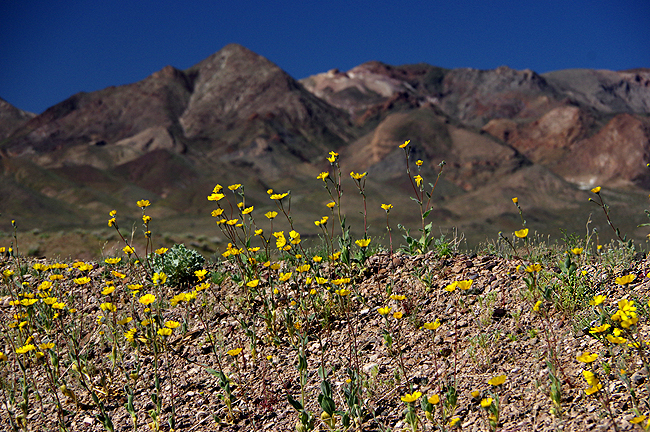 South of Death Valley, also along Highway 127, on the way to Grand Canyon West, Arizona!