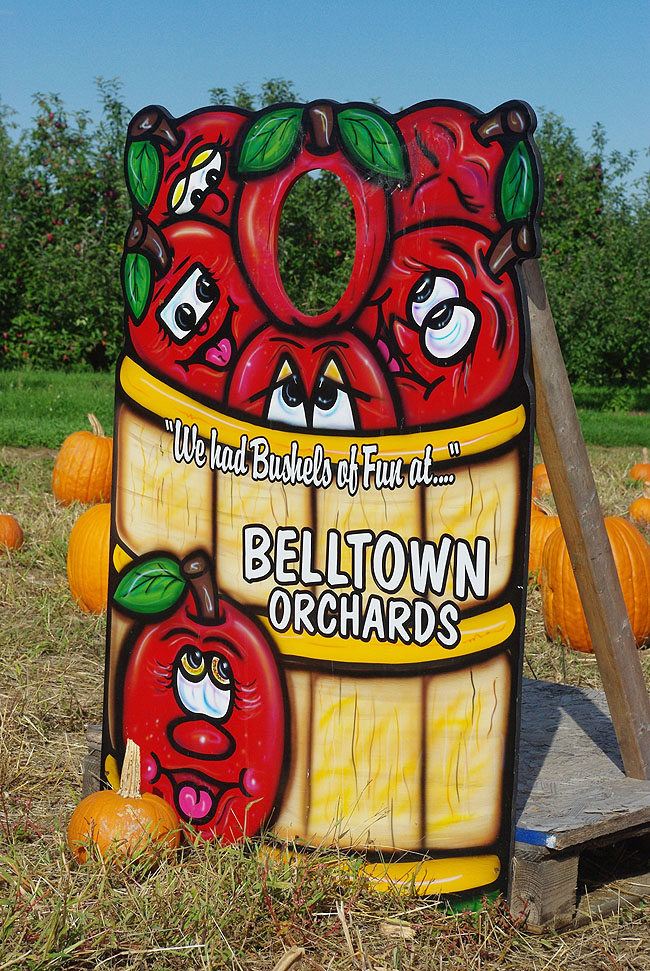 Belltown Orchards - literally an apple wonderland - in South Glastonbury, Connecticut - one of many family-owned fruit orchards in the area. Tractor-drawn wagons take visitors from the concession stand to the orchards for apples, peaches and other seasonal fruit. Fall is the best time of the year to visit, we believe - the air is cool and crisp, apple fritters and apple pie await and the picking is as good as it gets! They are located on Matson Hill Road...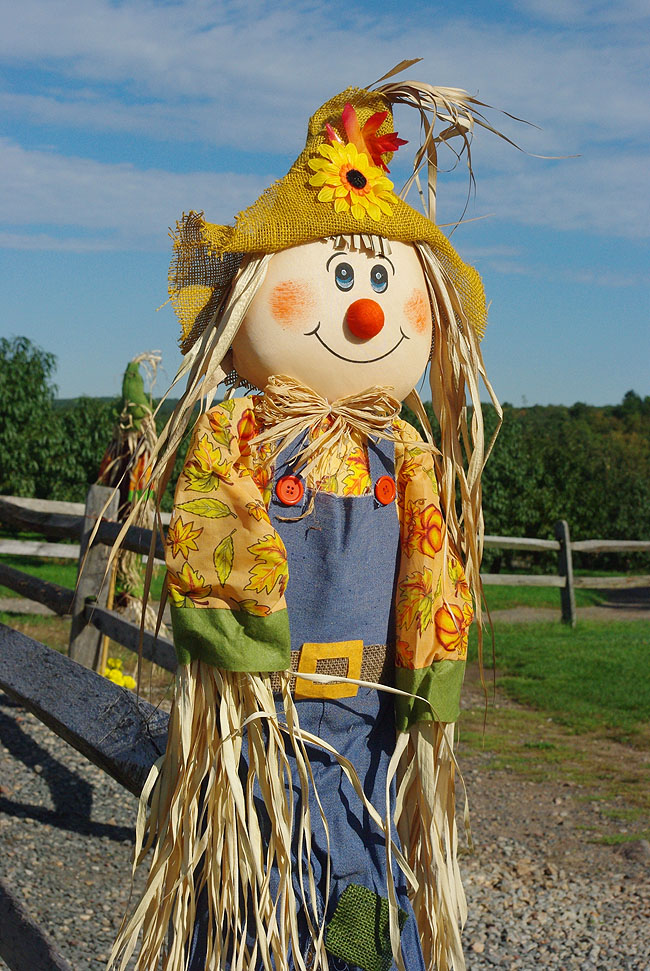 An autumn scarecrow greets visitors upon arrival at the orchard entrance!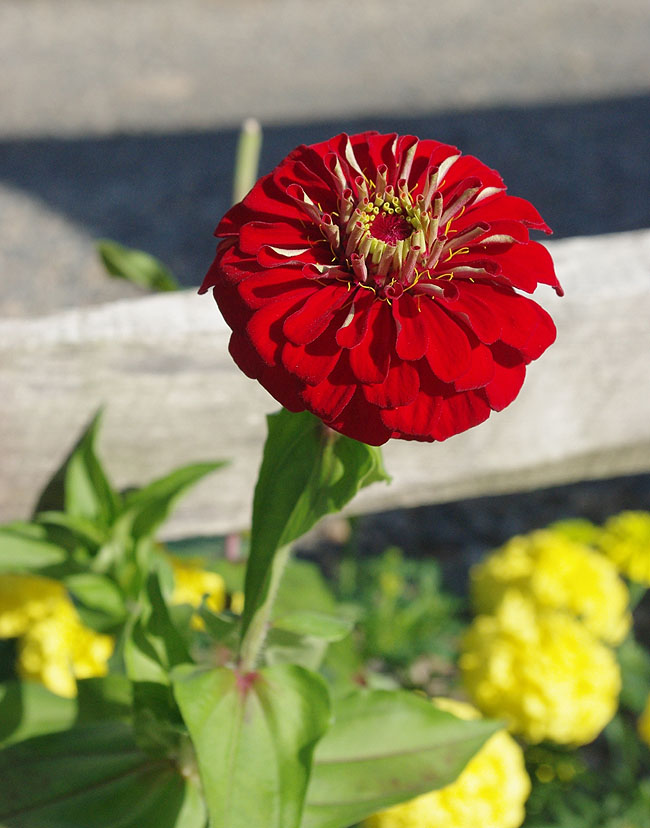 Fall blooms abound at the orchards...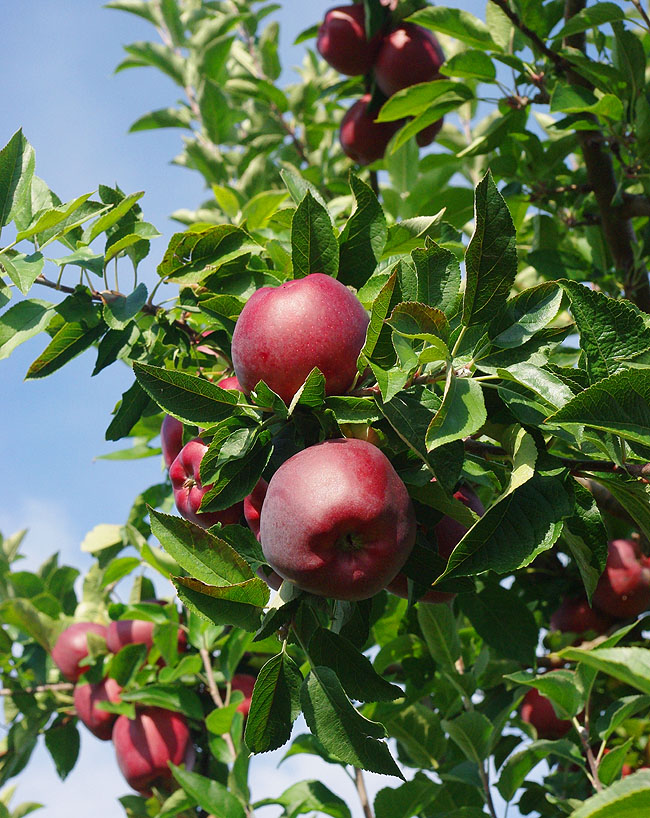 October is Red Delicious time and the crop is bountiful...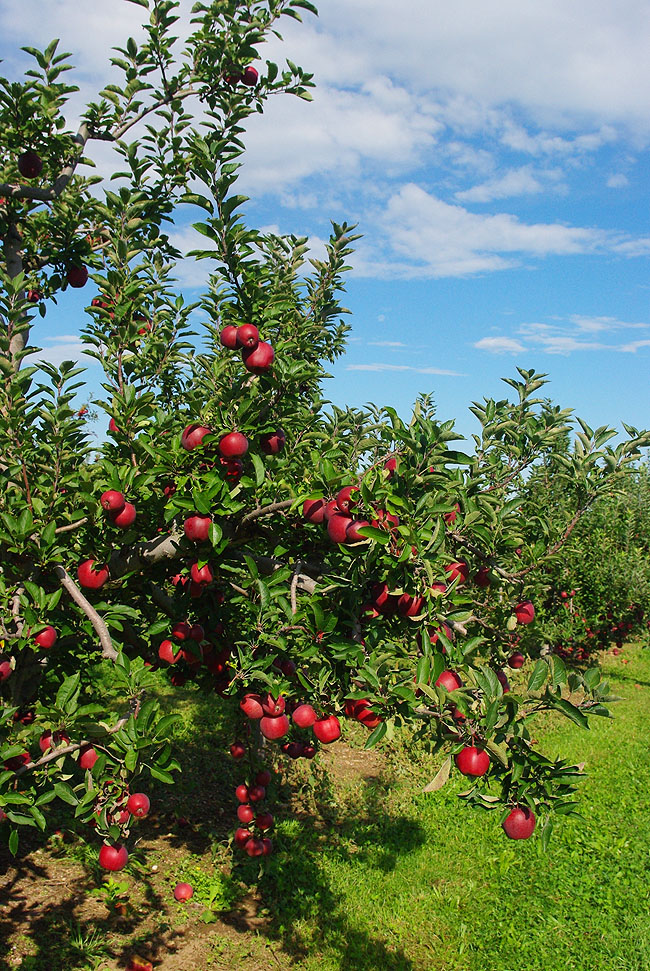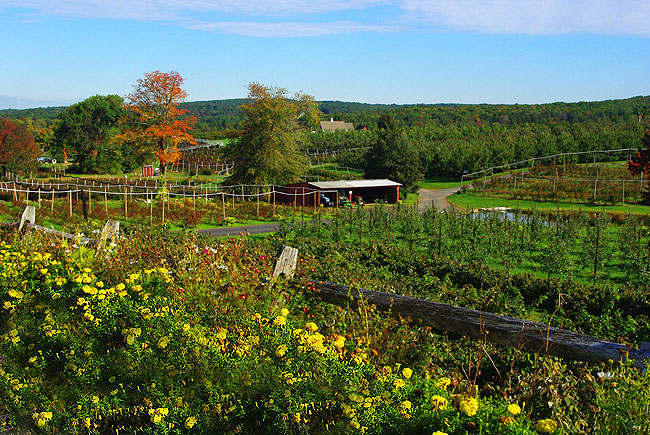 This is the scenery that awaits after entering the main drive to Belltown Orchards...pretty amazing stuff! The apple and peach orchards begin in the upper left of the photo...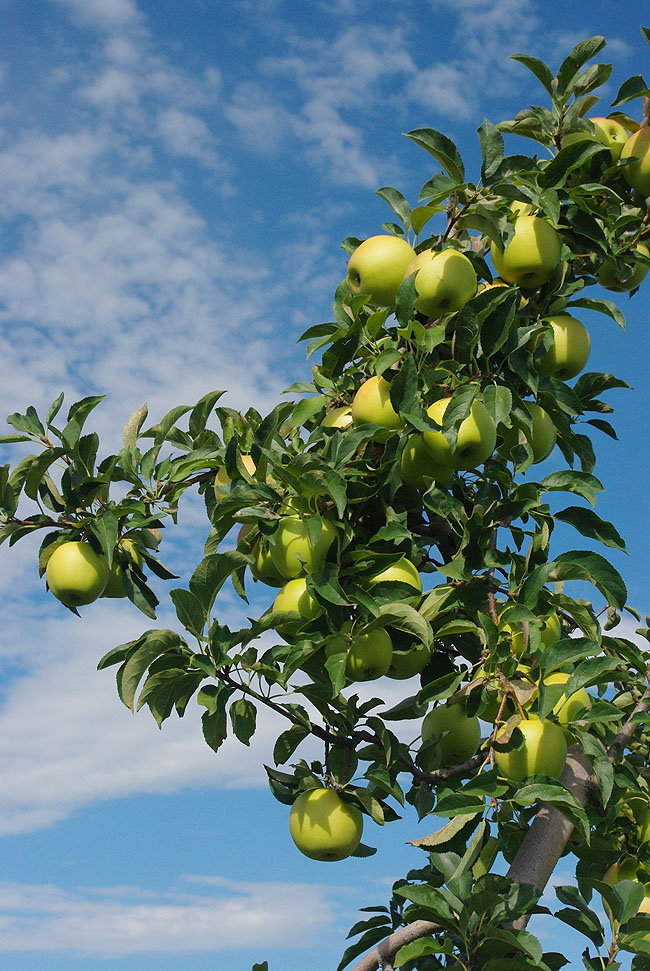 Golden Delicious apples ripe for picking - another October crop...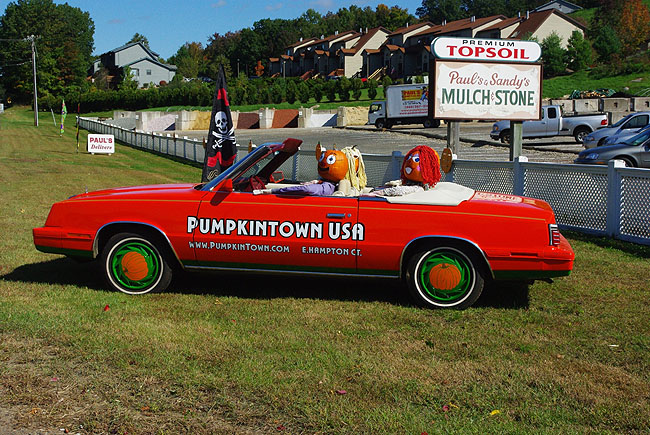 Each year, Pumpkintown USA is staged just across the street, to the delight of children and adults - in the town of East Hampton, Connecticut...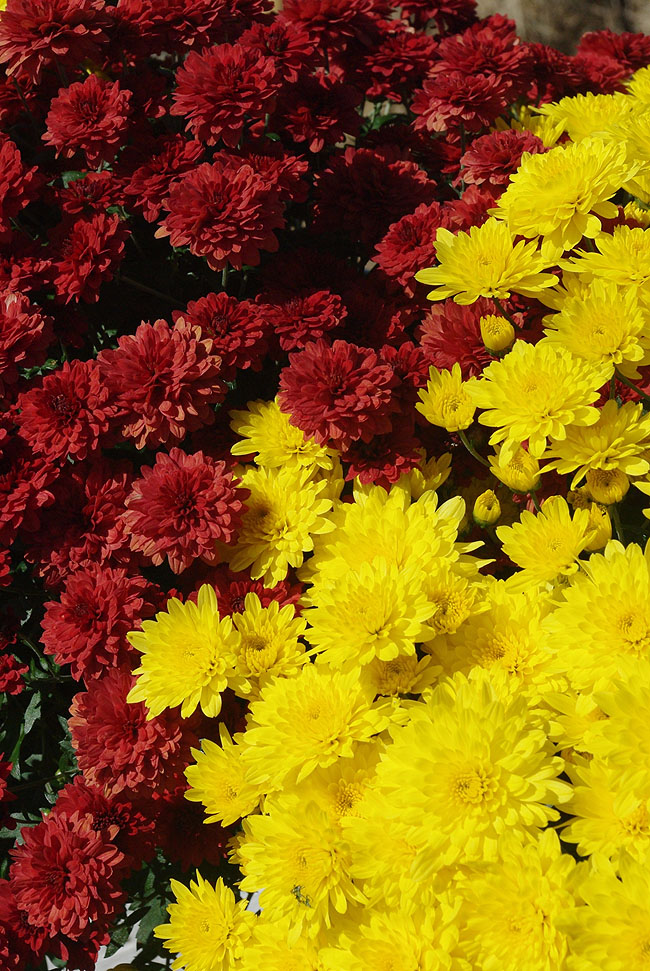 Hardy Crysthanthemums - the fall flower favorite - are frost resistant and are found everywhere in New England during the autumn season...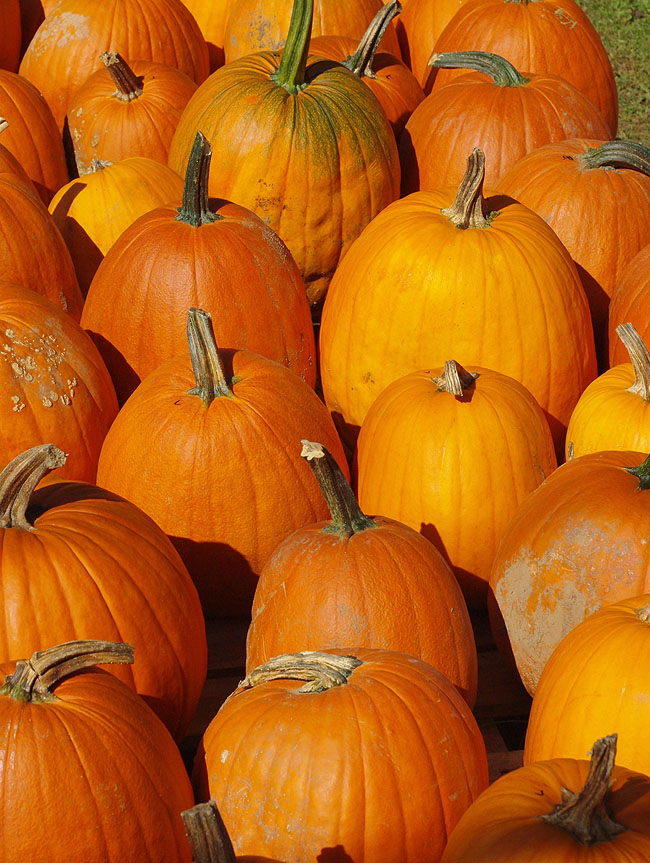 Connecticut-grown pumpkins...what's the fall season (and Halloween) without them?!!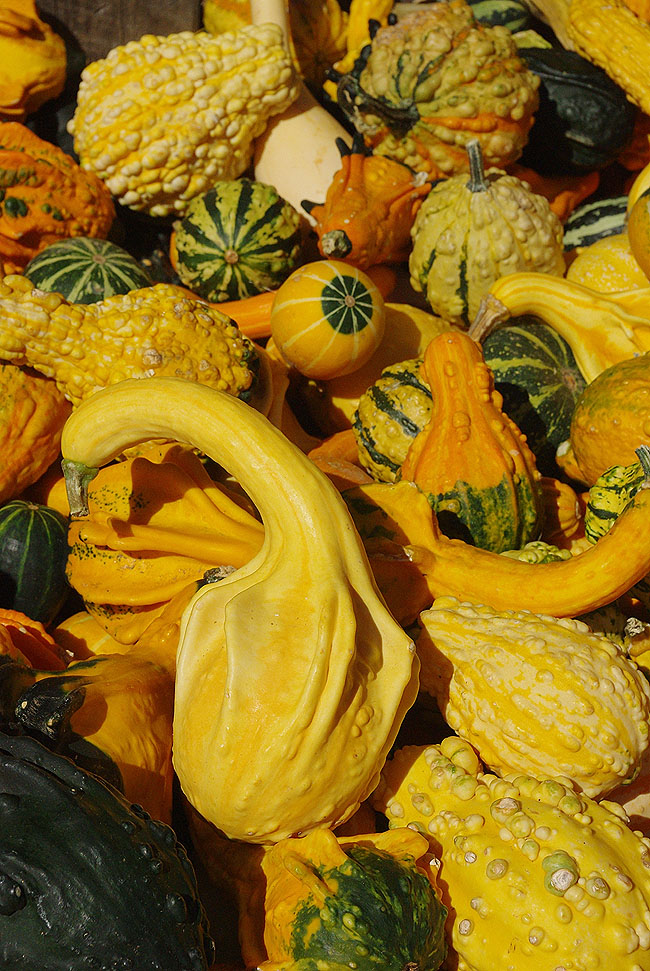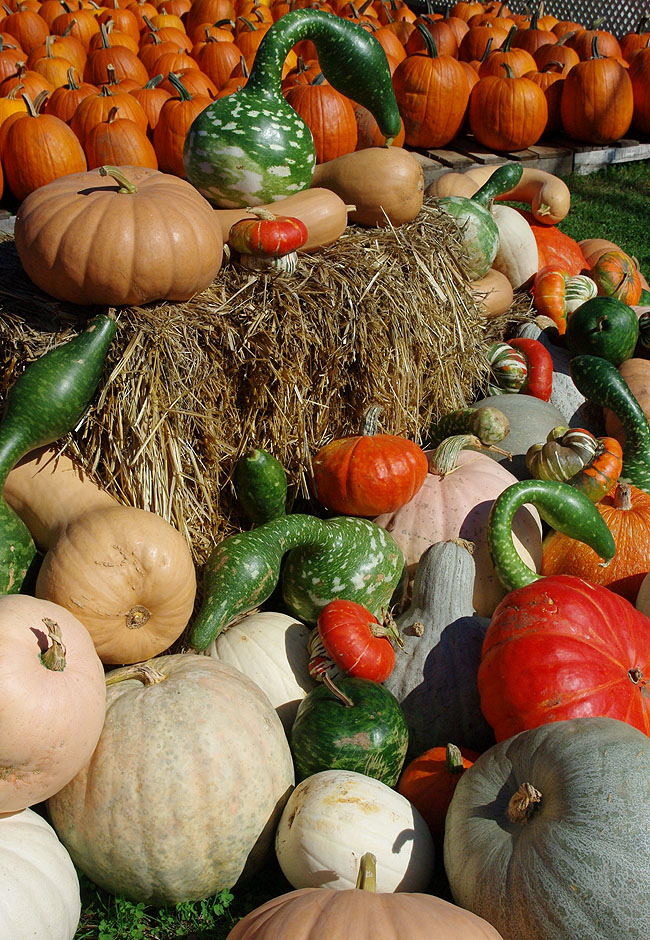 All manner of colorful gourds - an inedible fruit that continues to decorate many a Connecticut home during the glorious autumn season...
Thanks for viewing our Fall in Connecticut gallery. Please see our other gallery photos by clicking here! If we can help you plan a trip to our corner of the country - at any time of the year - please let us know! Yours, Donna and Dennis Hubbs
[HOME] All photos are c. 2008 Dennis A. Hubbs, D&D Travel Services, LLC