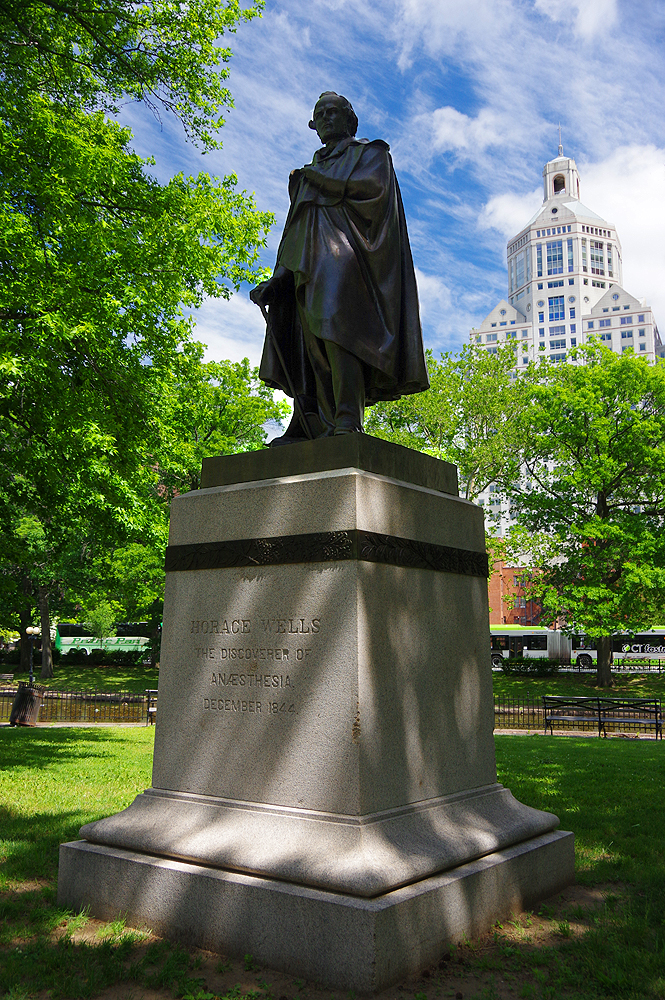 Also in the park - a statue of Horace Wells, the "discoverer" of Anesthesia in 1844...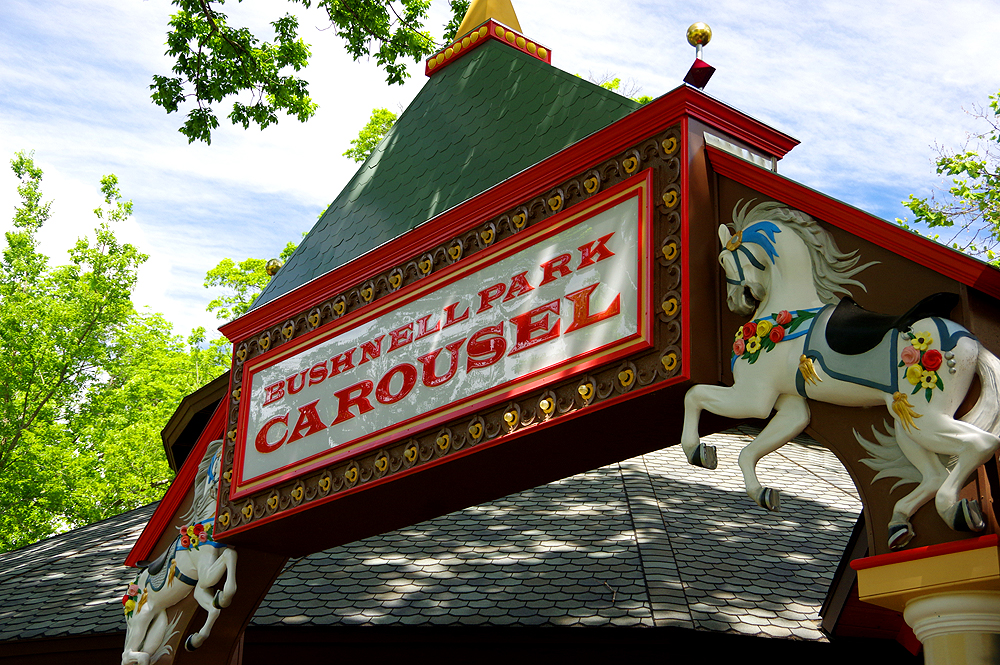 Another park attraction is the old Carousel - not running this day...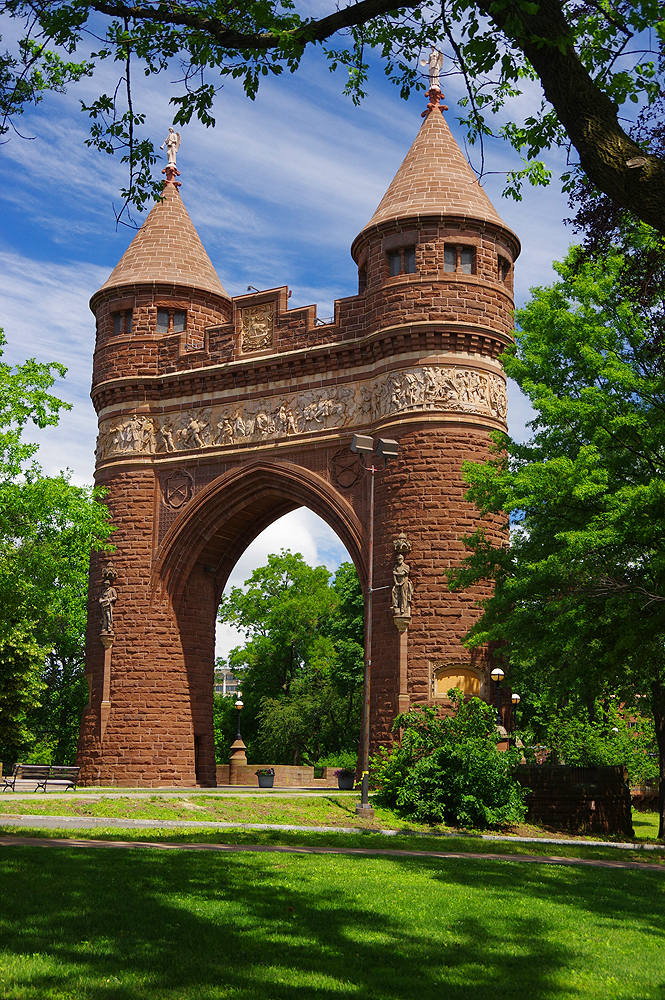 Just west of the park is the Soldier's and Sailor's Memorial Arch, designed by George Keller and dedicated on September 17, 1886...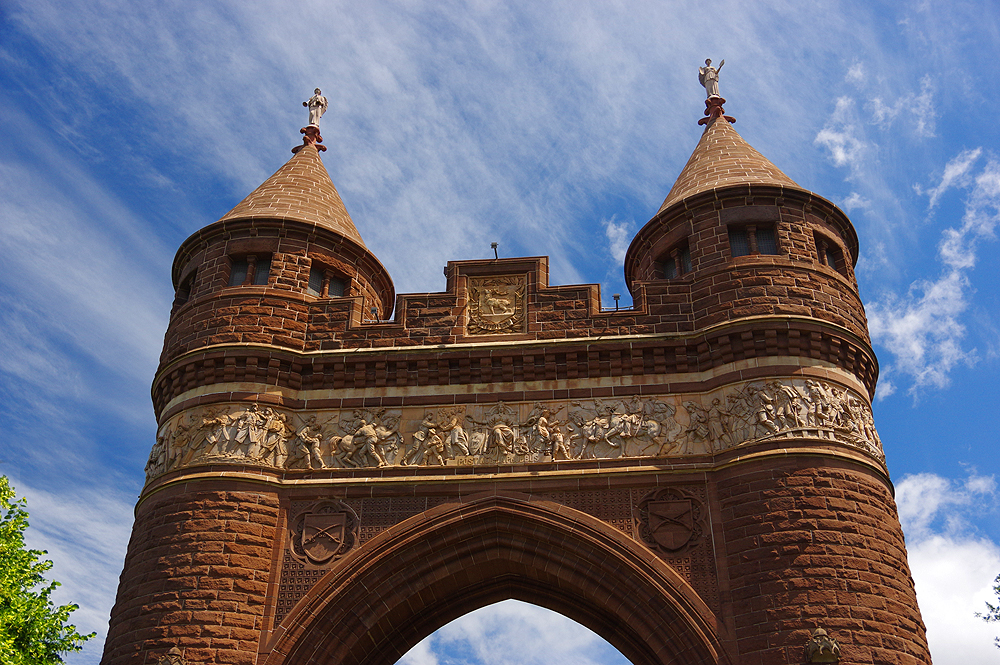 The sculpture work is beautiful, as you can see above and below!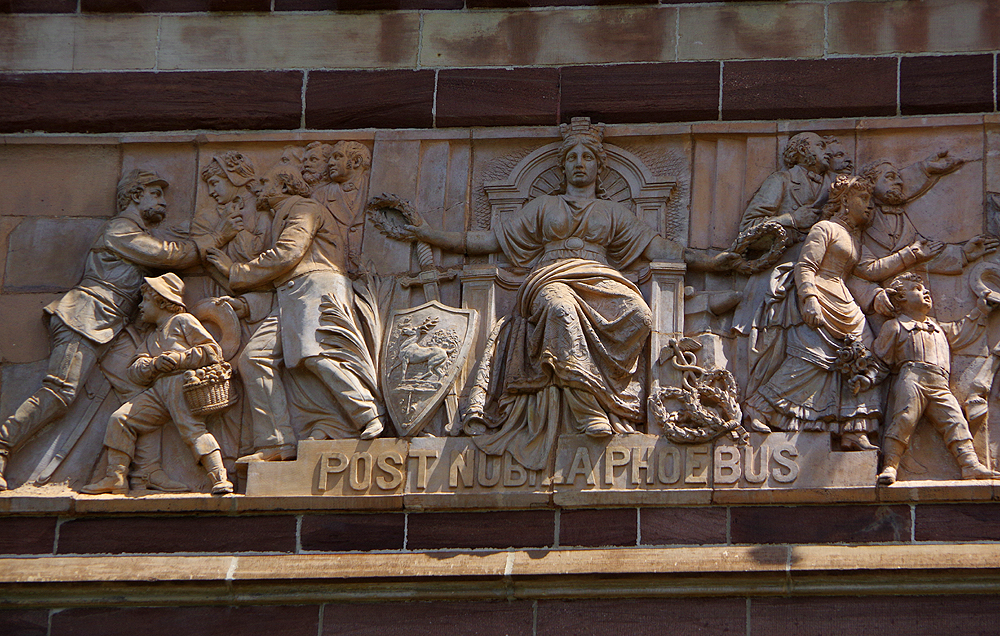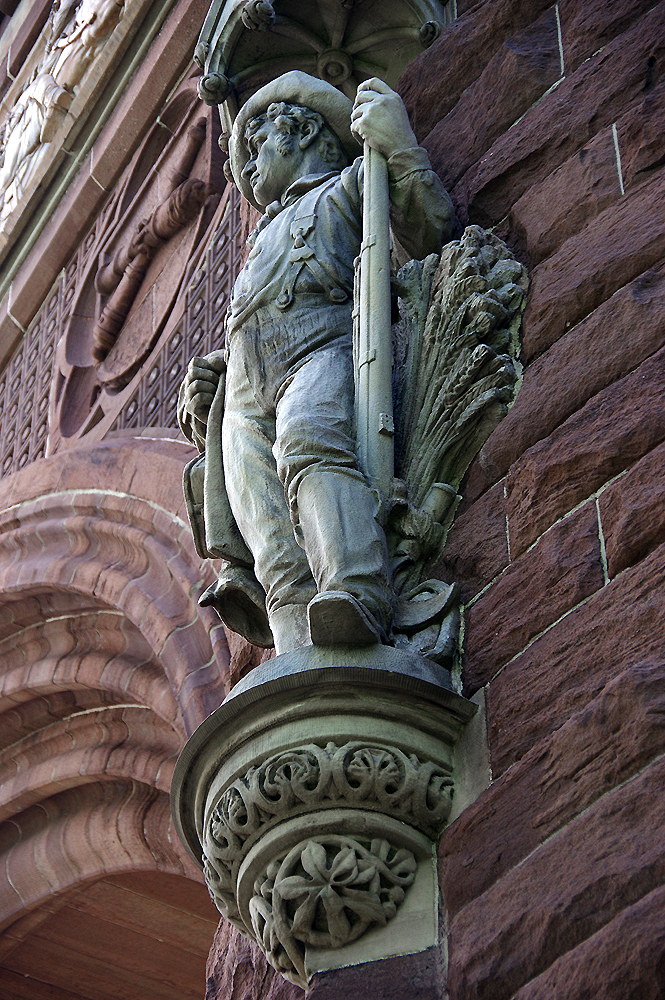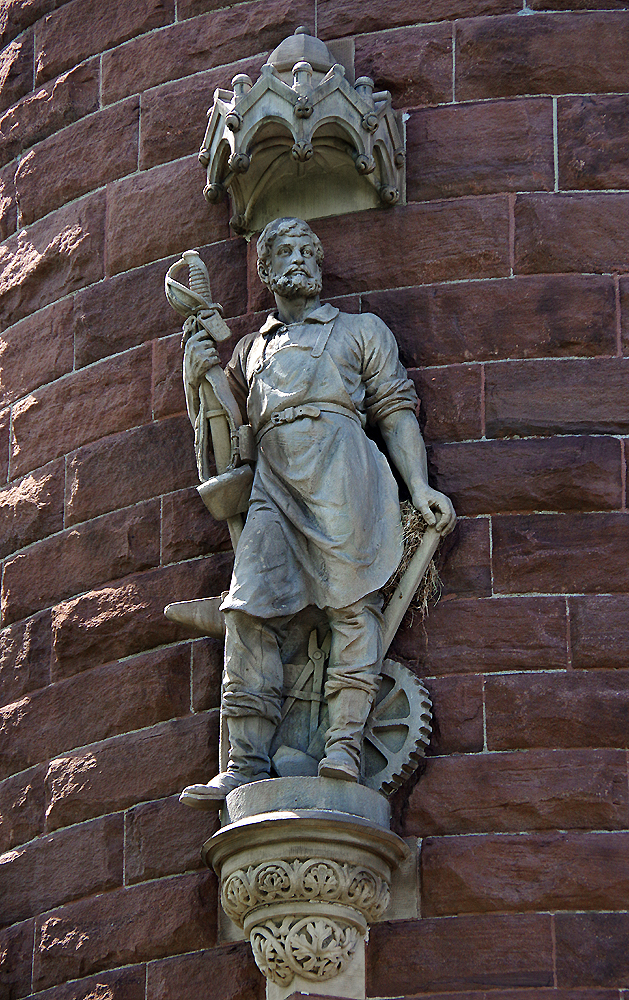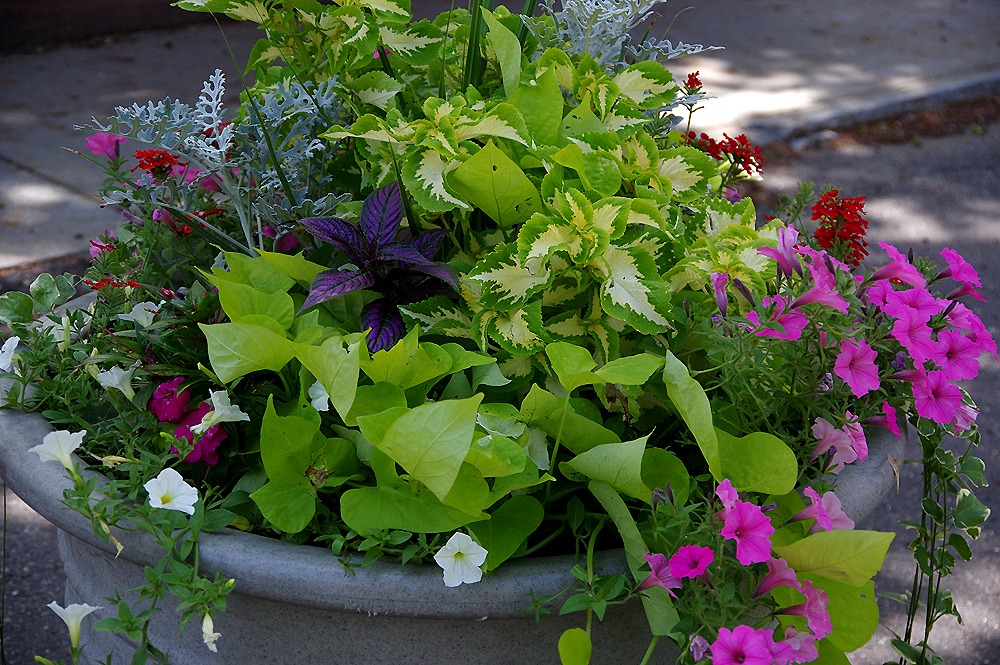 Former Hartford City Councilman and Hartford Blooms creator Mike McGarry and his wife were instrumental in placing these lovely flower pots, by the hundred, along city streets...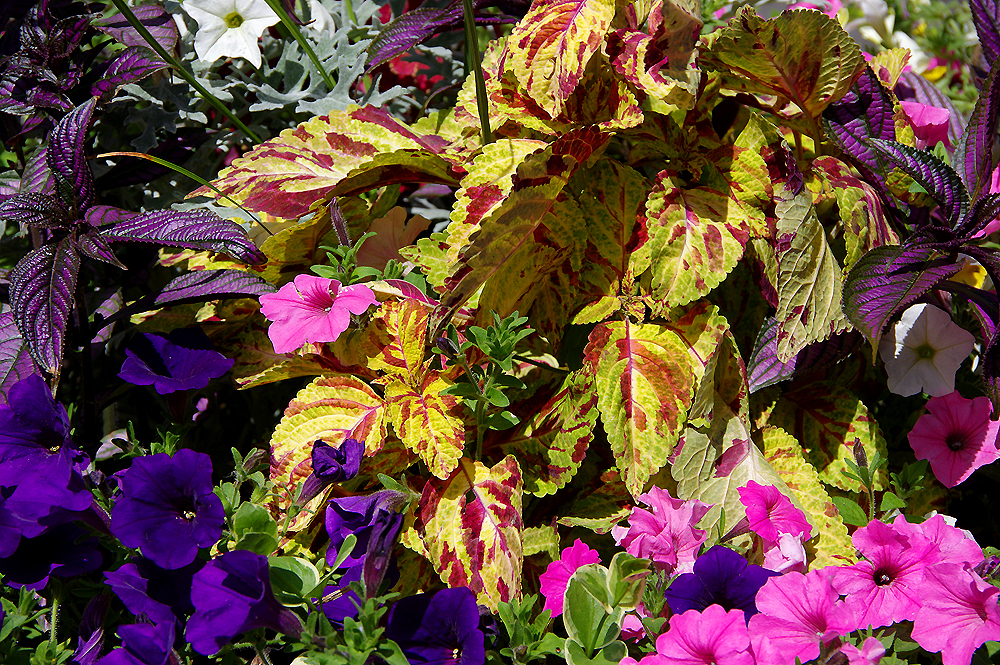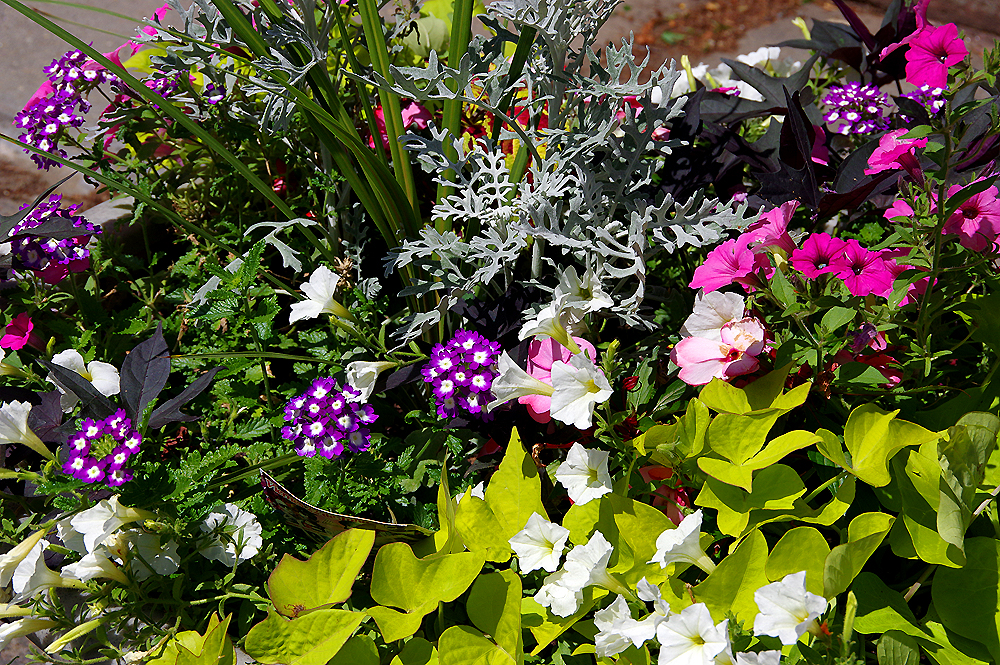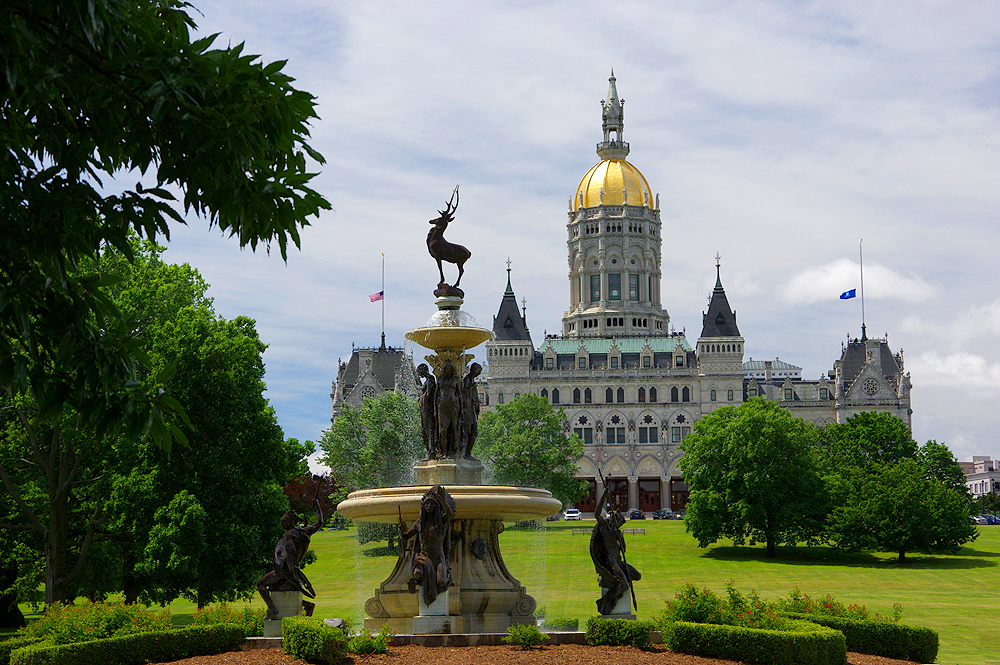 A view of the State Capitol building from Bushnell Park...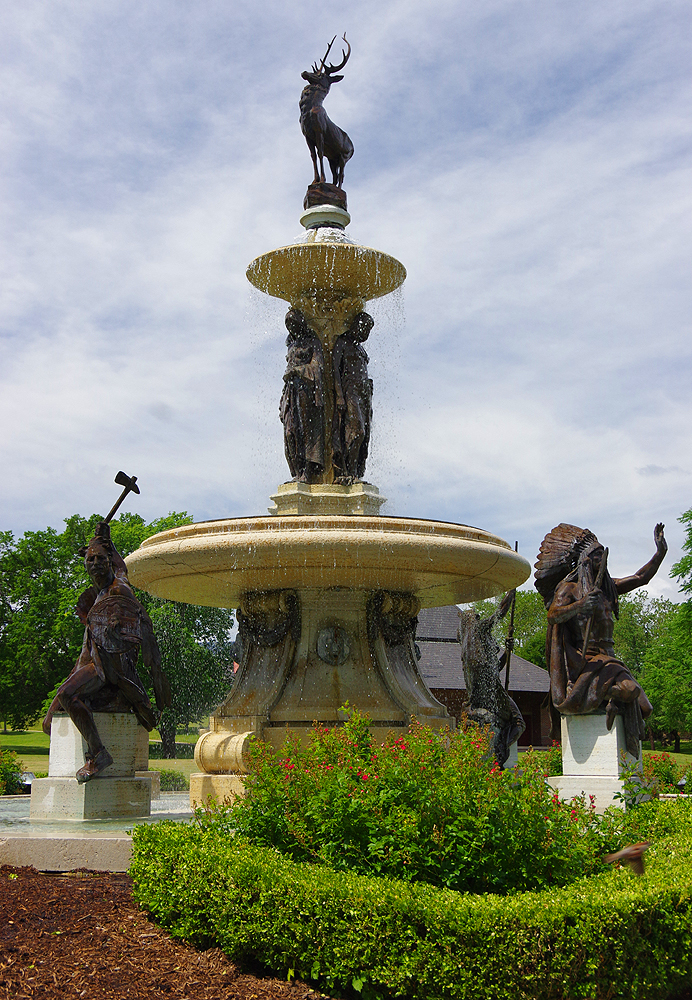 ...and the Corning Fountain, given to the city by John J. Corning in memory of his father, John Benton Corning in 1899. The 28-foot tall structure is composed of granite and bronze.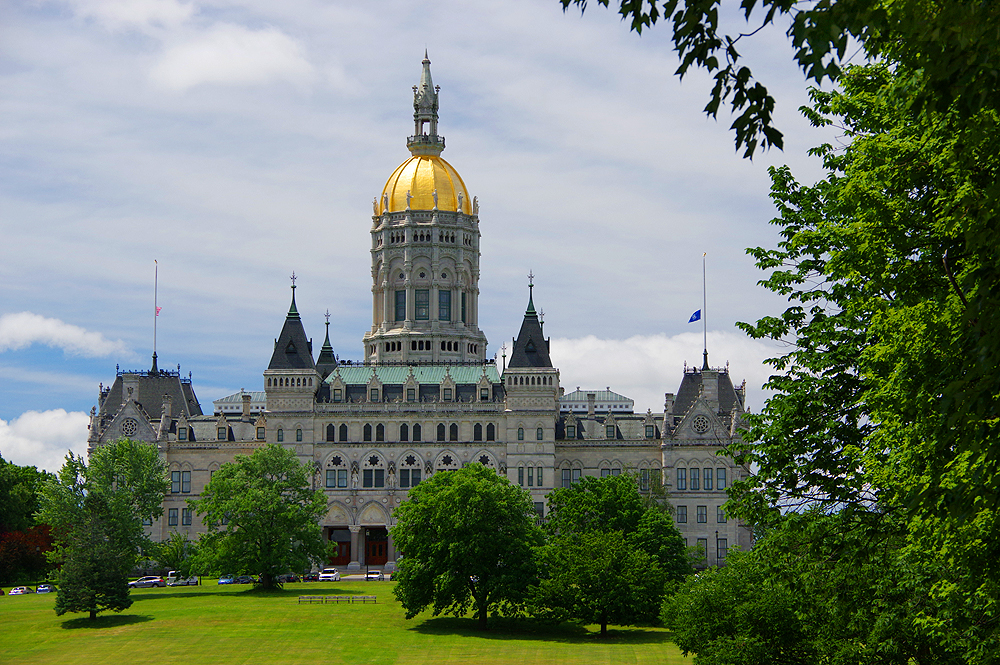 Another view of the Capitol with it's glowing gold dome...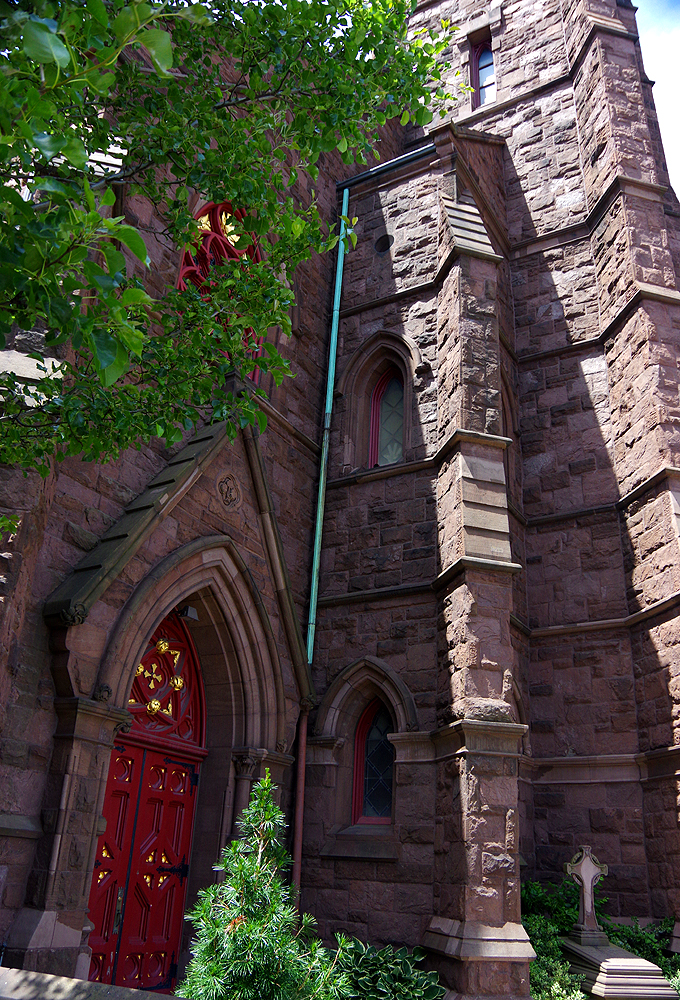 Finally, the following images are of St. Patrick - St. Anthony Church - a Cathedral-style church located at, appropriately, 265 Church Street, with it's sunken garden and amazing stained-glass windows!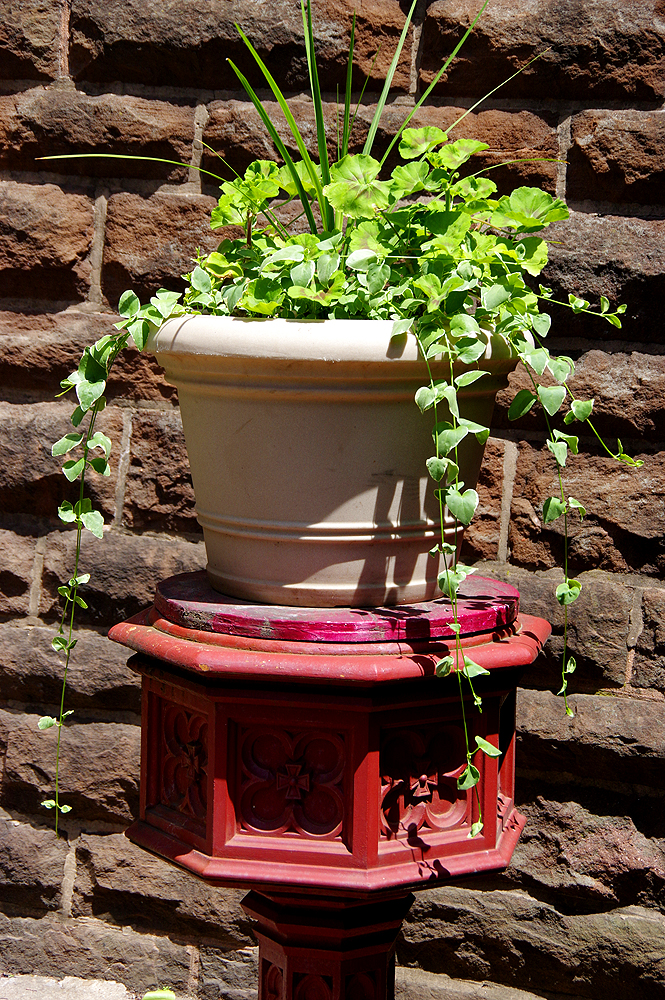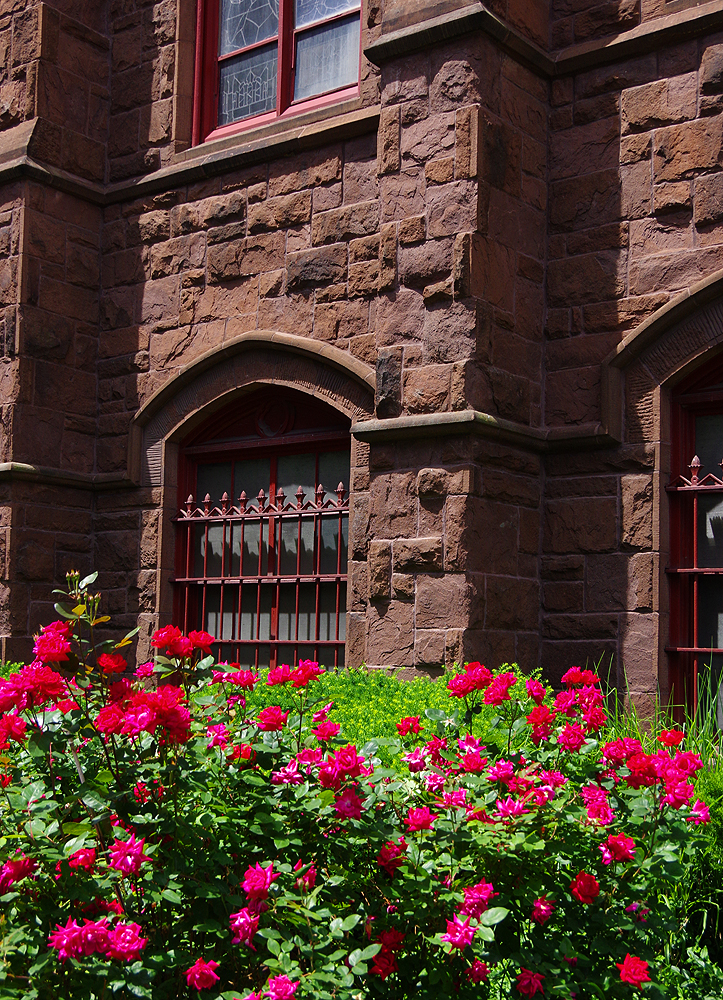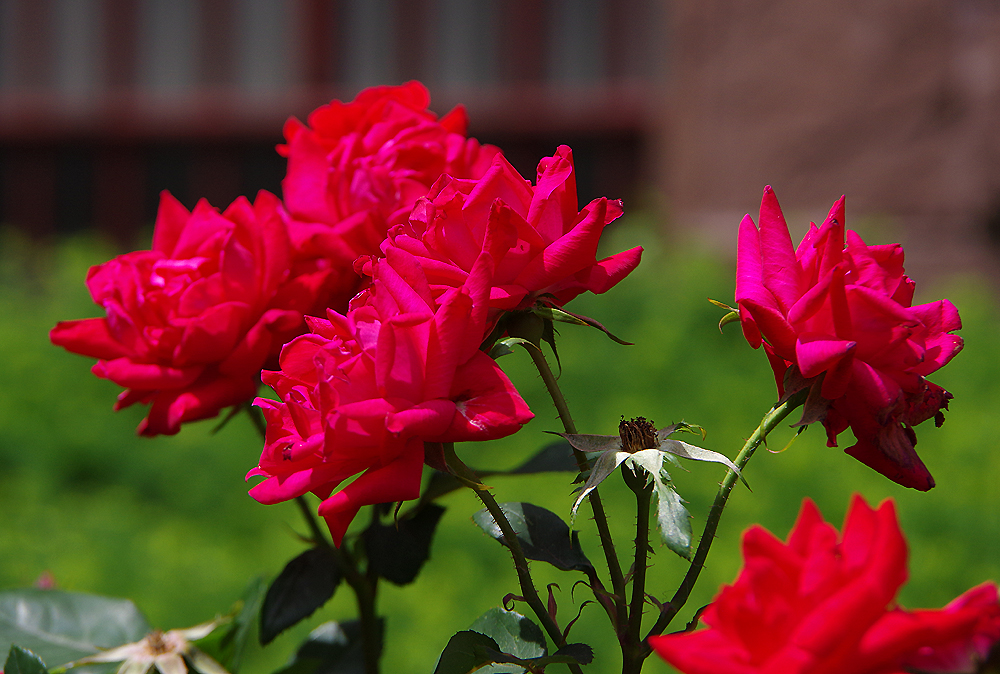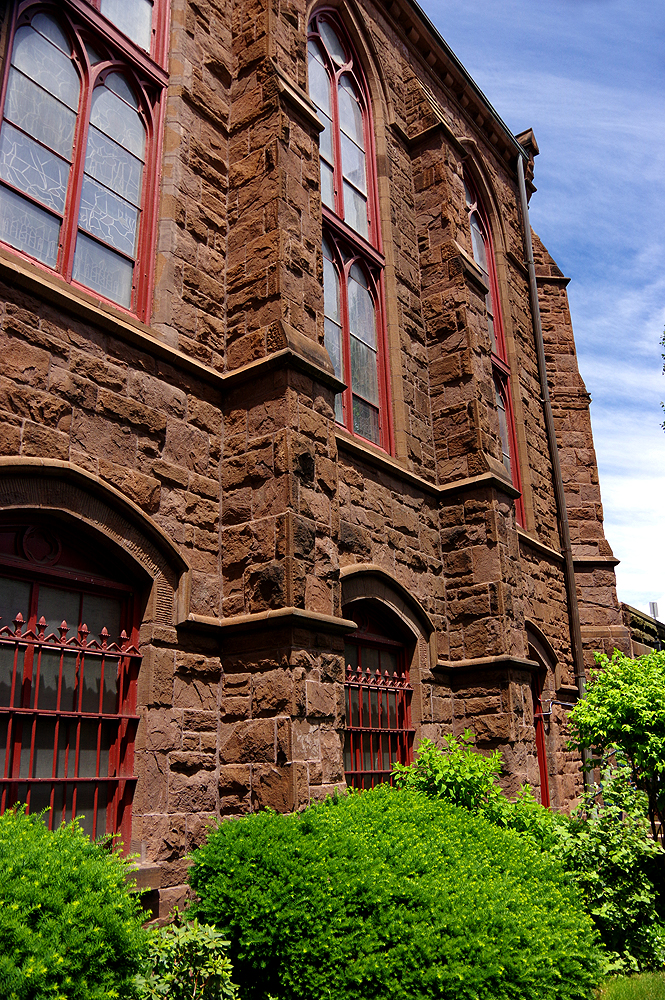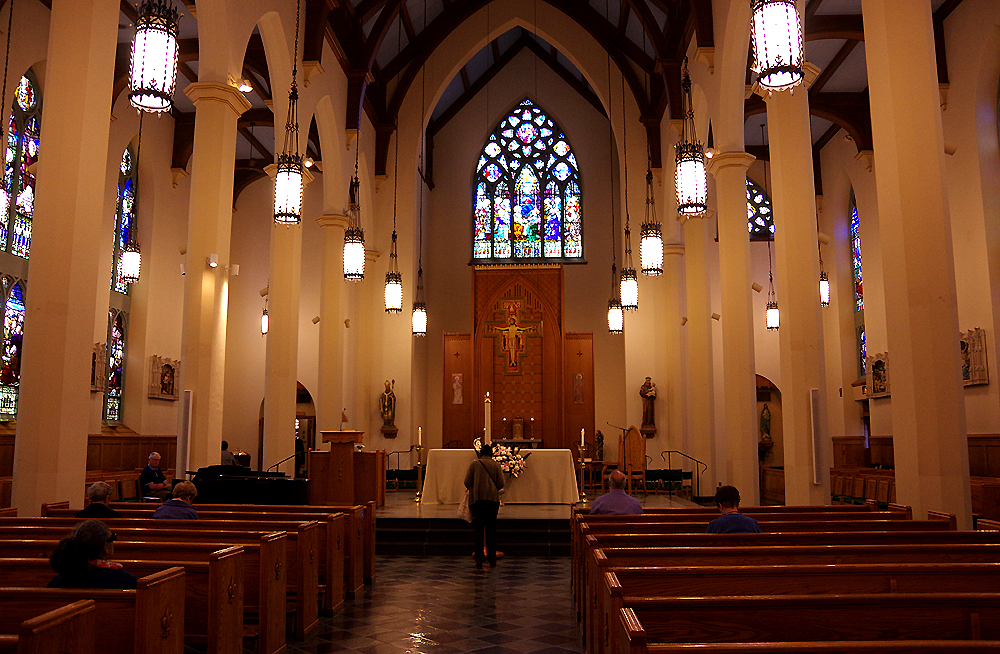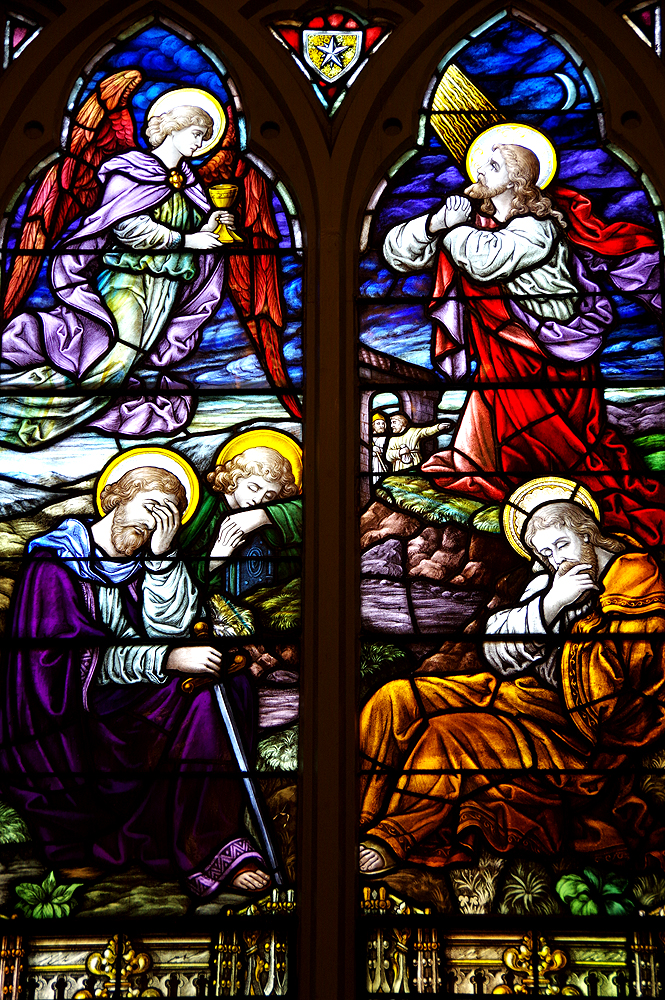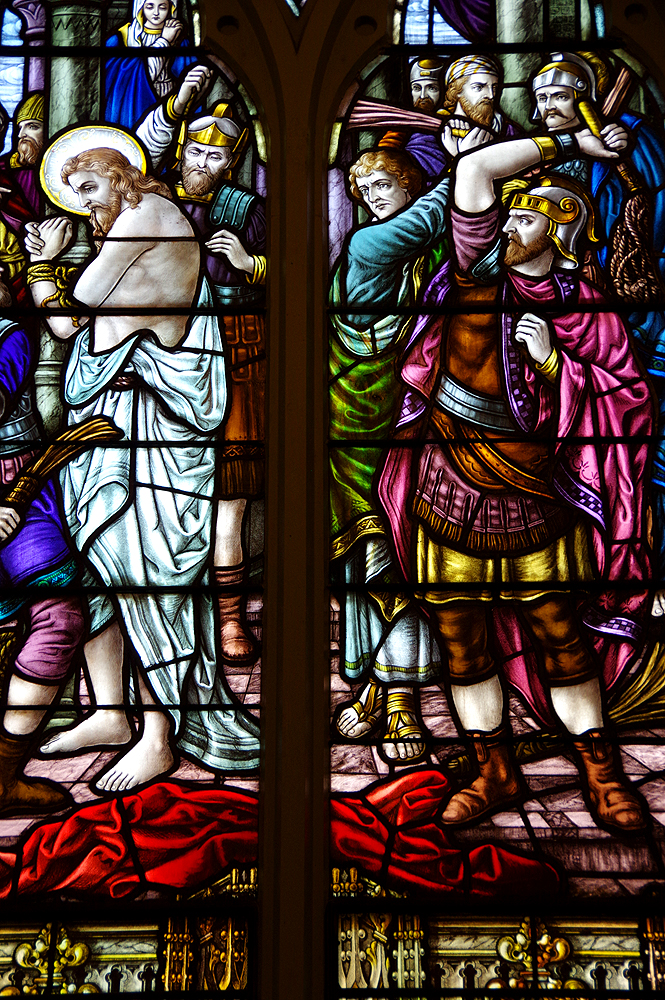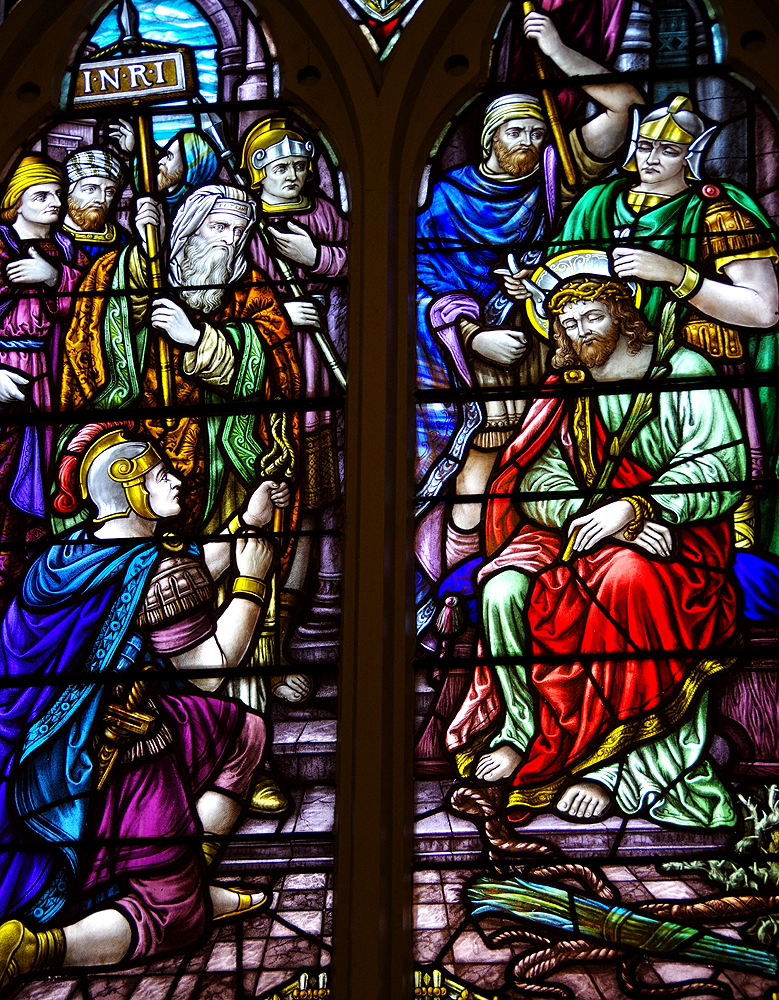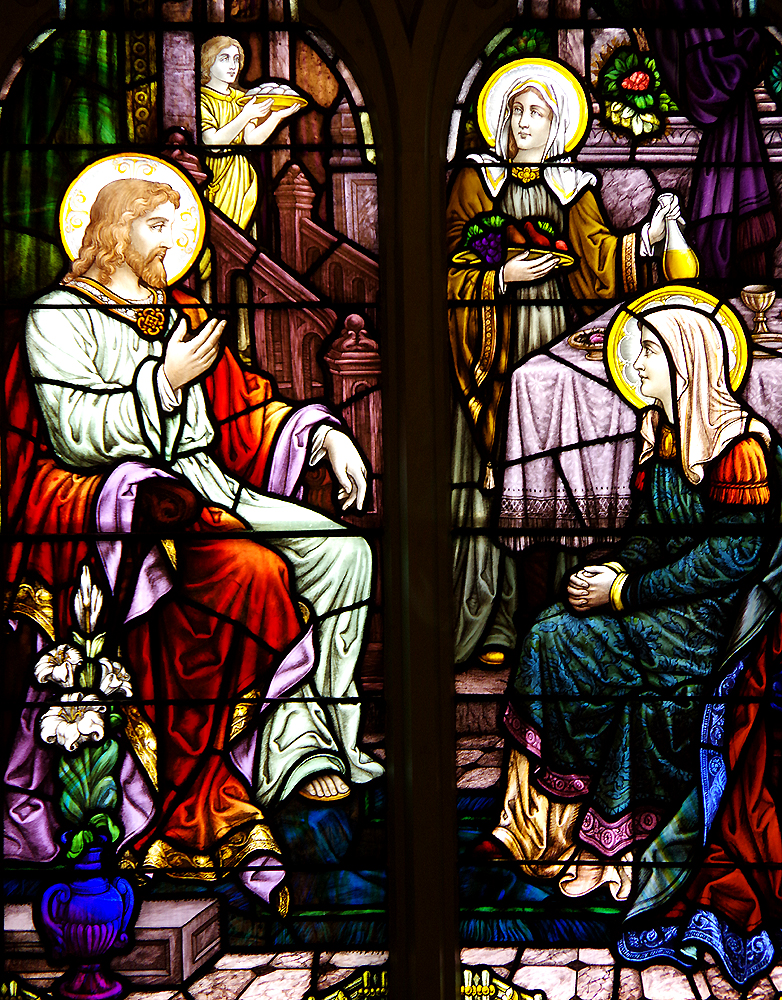 Thanks for visiting! Hartford Blooms offers a number of tour loop runs through June 19th, 2016. For ticket book and tour information, please call (860) 296-6128, email info@hartfordblooms.org or visit the website at www.hartfordblooms.org. Beauty awaits!
Think you know Hartford? Think again!!!





Land Tours - Cruising - Travel Glossary - Gallery - Email Us
all images © copyright 2016, Dennis A. Hubbs, D&D Travel Services, LLC