D&D Travel's A Visit to Sleepy Hollow!
Inspired by the Fox Television Series "Sleepy Hollow"
Check out these images of the village in New York State where Writer Washington Irving based perhaps his most famous work - "The Legend of Sleepy Hollow," written in 1819...
all images © copyright 2016, Dennis A. Hubbs, D&D Travel Services, LLC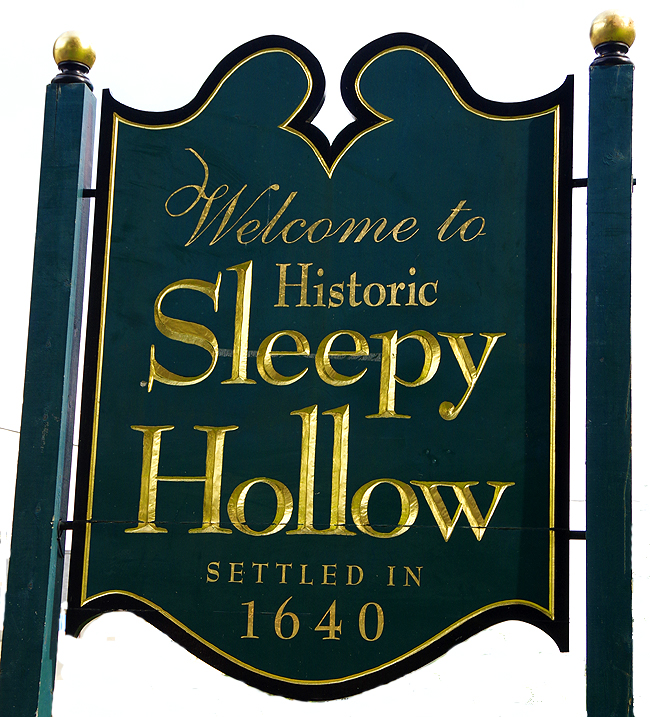 Sleepy Hollow is a village just north of Tarrytown, NY, along the banks of the Hudson River...Washington Irving visited the Sleepy Hollow area, most likely for the first time, in 1798. He was a resident of England when "The Legend..." was written, inspired by the area he explored with a friend that year. He was just 15 at that time...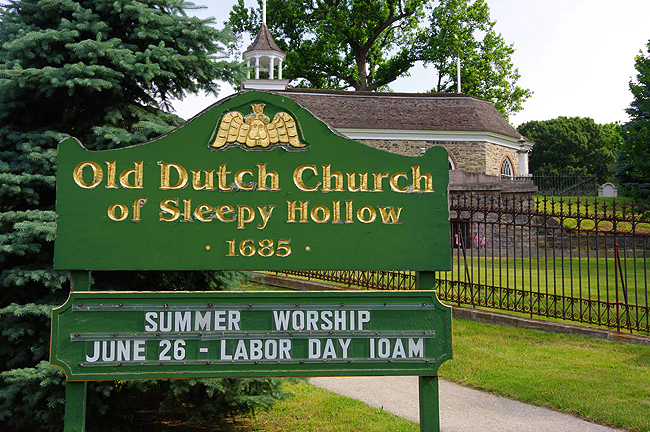 The Old Dutch Church...Where Irving's character Ichabod Crane sought sanctuary from the Headless Horseman in The Legend of Sleepy Hollow...The church and its burying ground lie at the southern tip of Sleepy Hollow Cemetery and alongside the Pocantico River...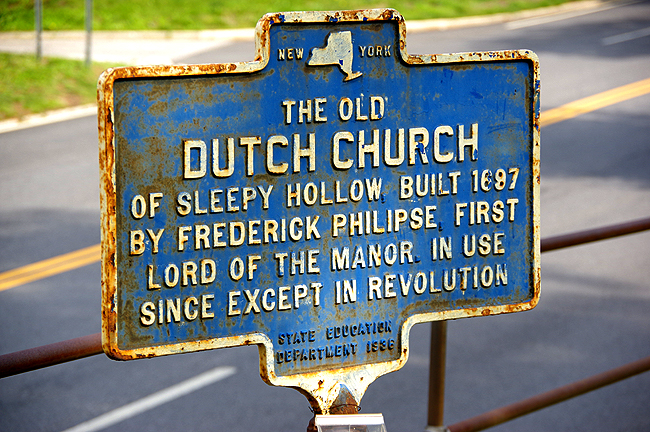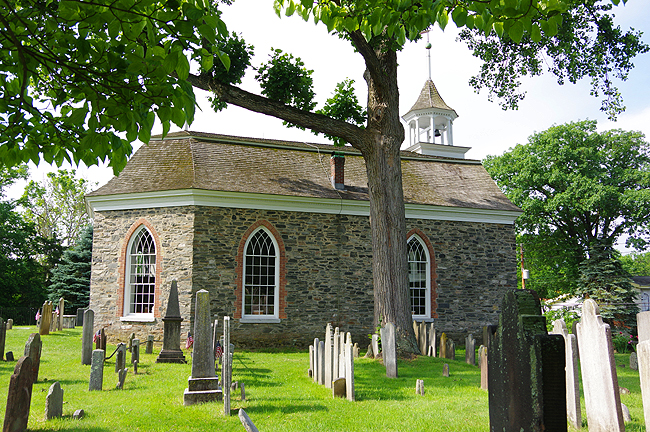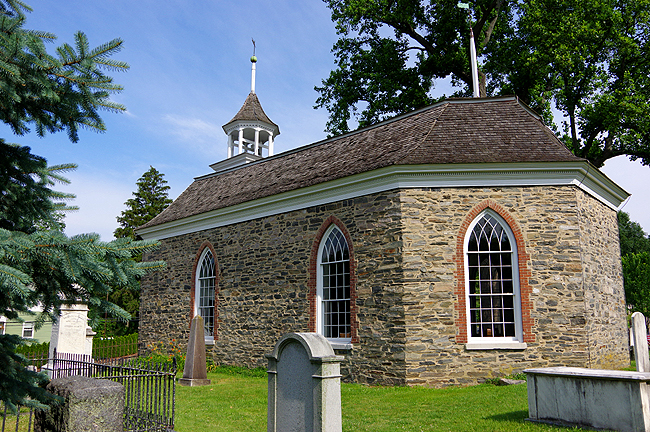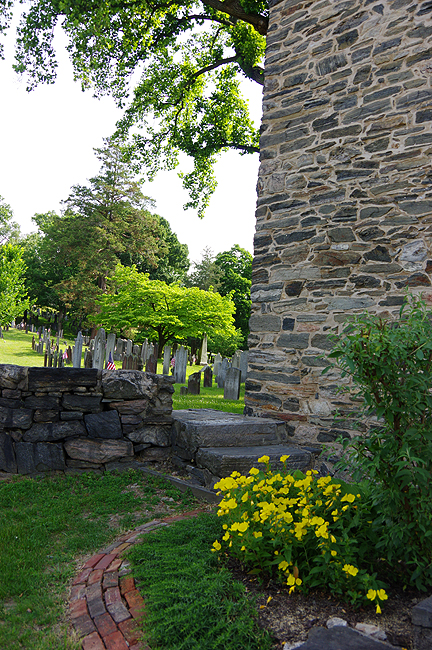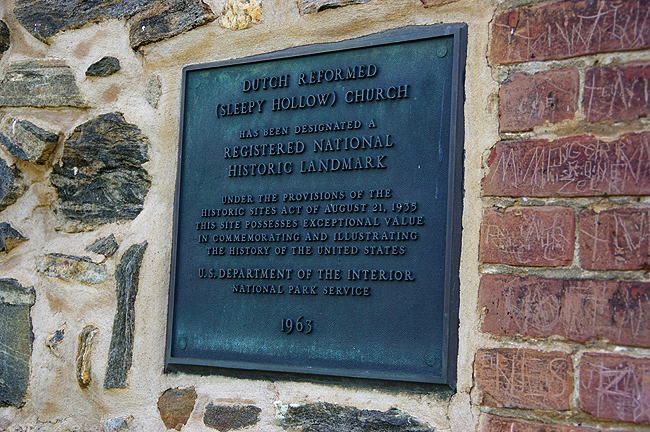 The church has been in continuous use since about 1690 and is the oldest remaining church building in New York State. Indeed it is also one of the oldest churches still in use by the original congregation!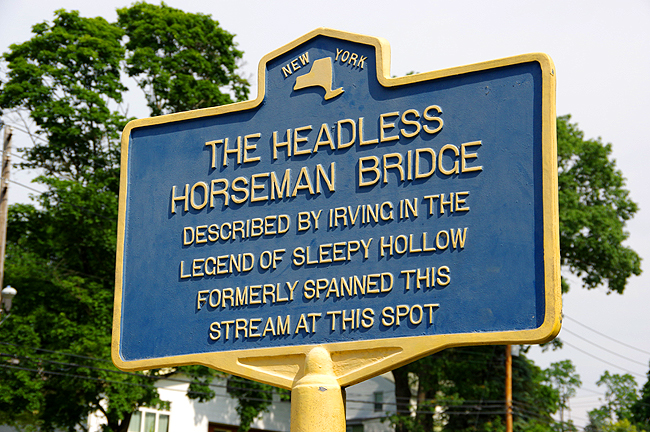 The original bridge was actually about 50 yards upstream from this spot, behind the Old Dutch Church...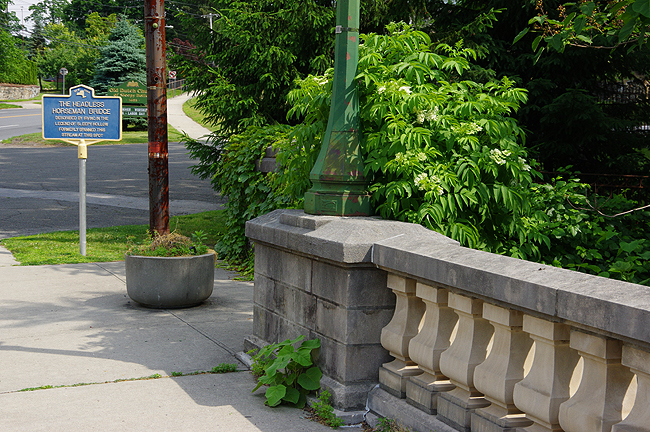 The "new" bridge carries NY Route 9 across the Pocantico River here...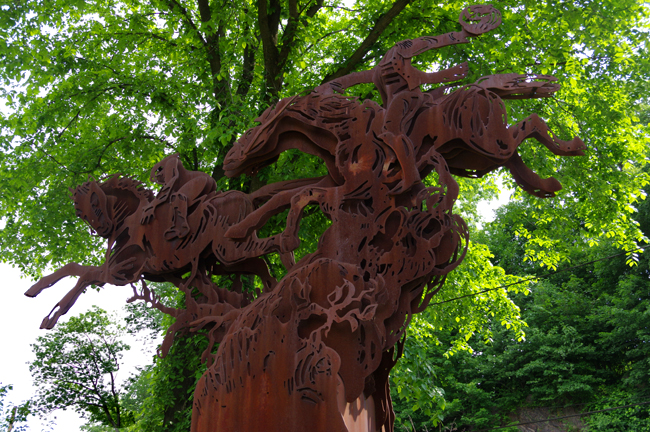 The Headless Horseman, at 420 North Broadway, is an 18-foot high sculpture by Miglo-Bufkin metal works and was erected in 2006, just south of the southern entrance to Sleepy Hollow Cemetery.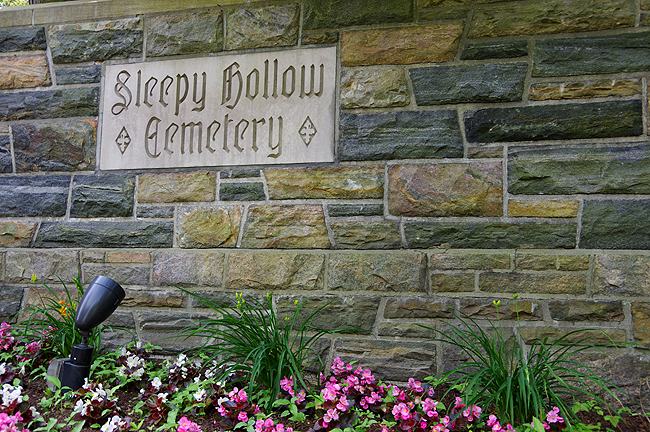 Sleepy Hollow Cemetery, incorporated in 1849, was actually named the Tarrytown Cemetery, much to the dismay of Irving! After his death, the graveyard was renamed in his honor. He is buried (see next two images below) in the southern section of the grounds.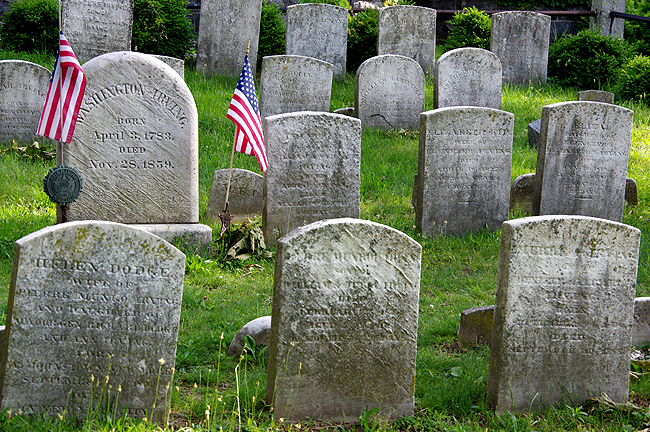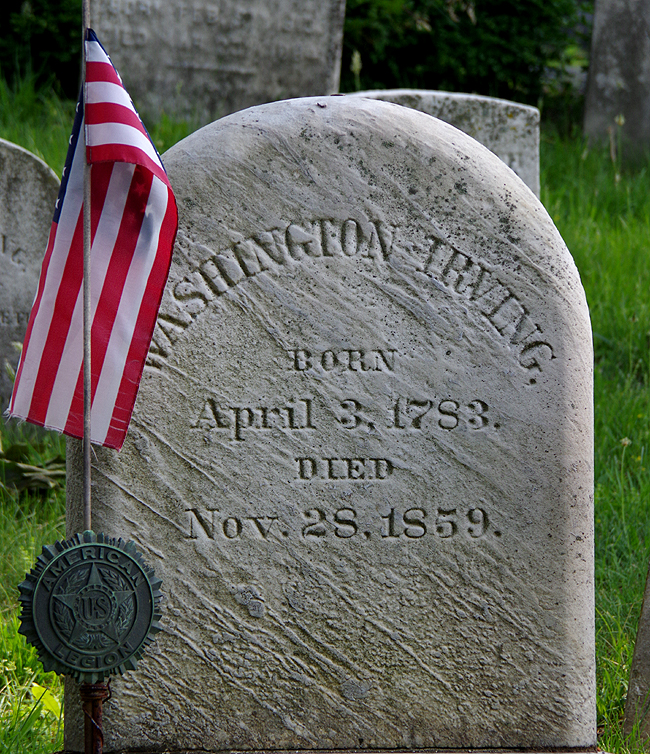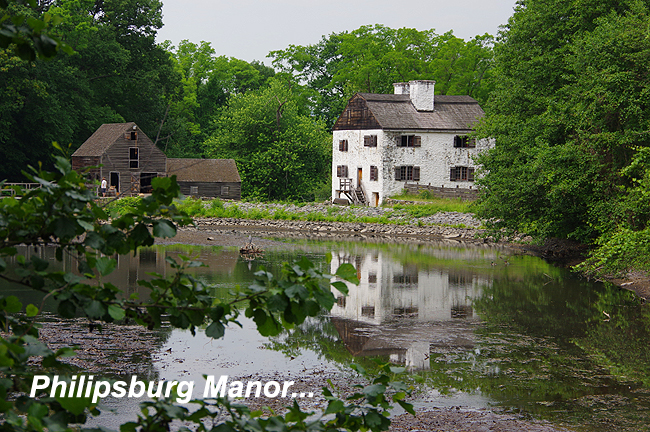 Philipsburg Manor, in the center of Sleepy Hollow, once was a 52,000-acre commercial enterprise in 1750! Owned by the Philipse family, it produced agricultural products via a labor force of 23 slaves that supplied both New York City and the West Indies (the Caribbean) with food....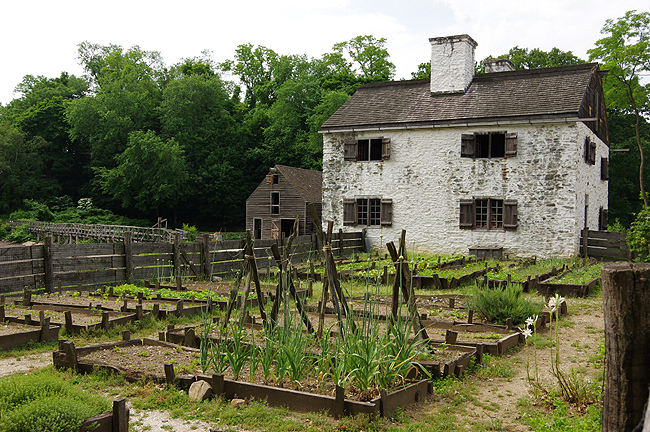 Located along the Pocantico River, not far from where it dumps into the Hudson, the plantation operated a mill complex, dairy, farm and even a bakehouse for almost 100 years.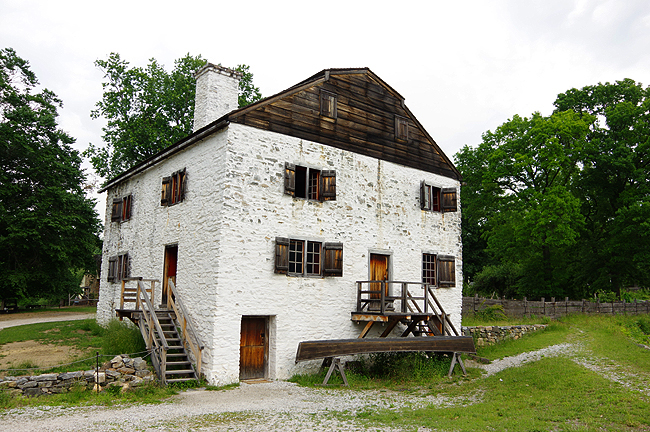 This is the restored mid 18th century Manor House - the center of the family's Westchester County business operations...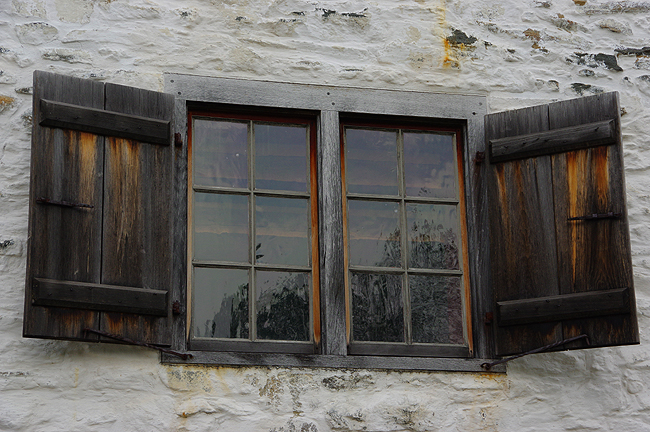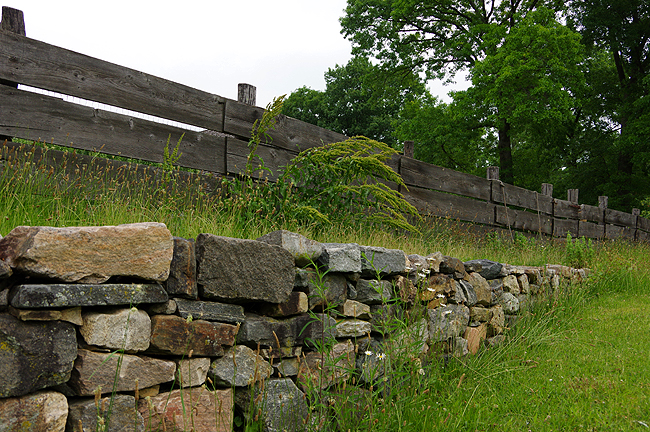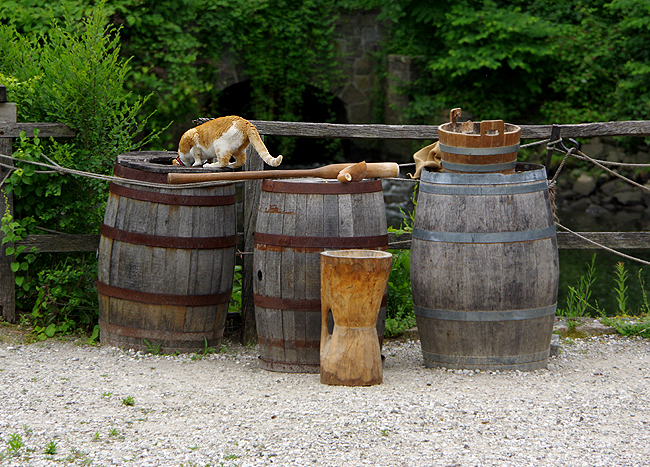 "Anything in there for me??"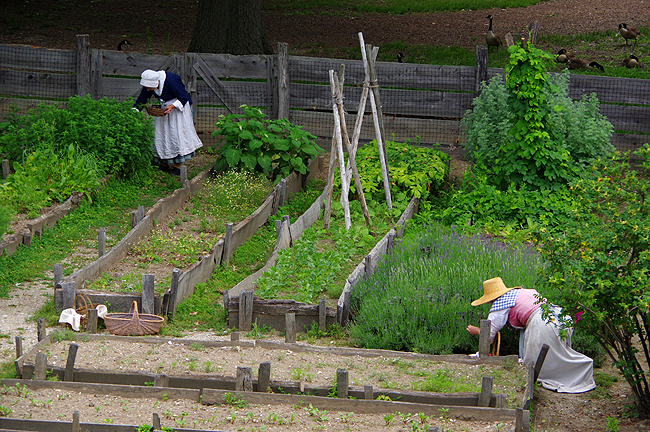 The Slave's garden - where they grew vegetables and herbs to supplement the rations supplied by their owners...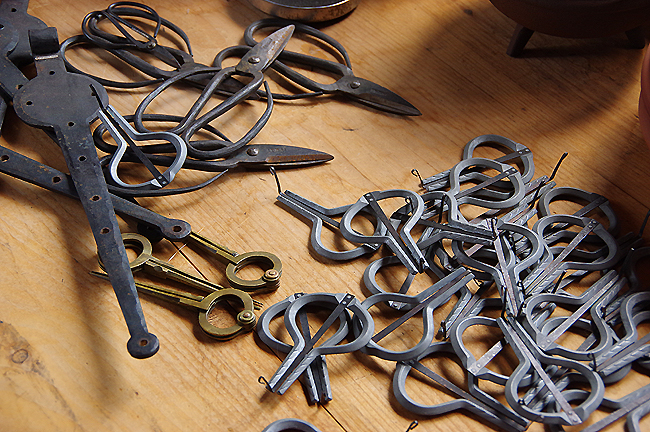 Some of the metal tools, hinges, etc. used in everyday life at the manor...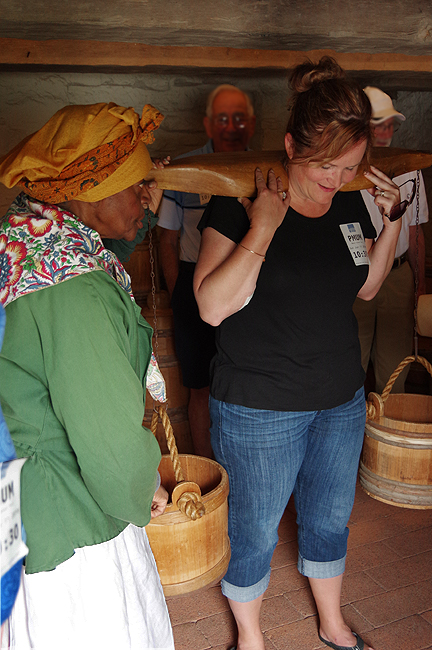 A guide (left) demonstrates just how difficult it was for women to carry water, etc. in buckets using a yoke!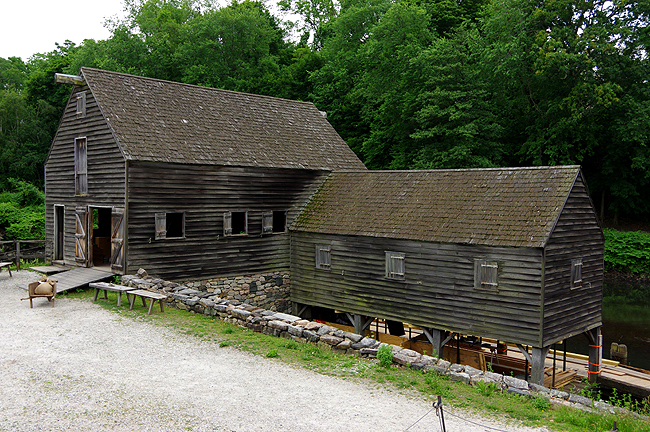 The Gristmill complex, reconstructed on its original foundation...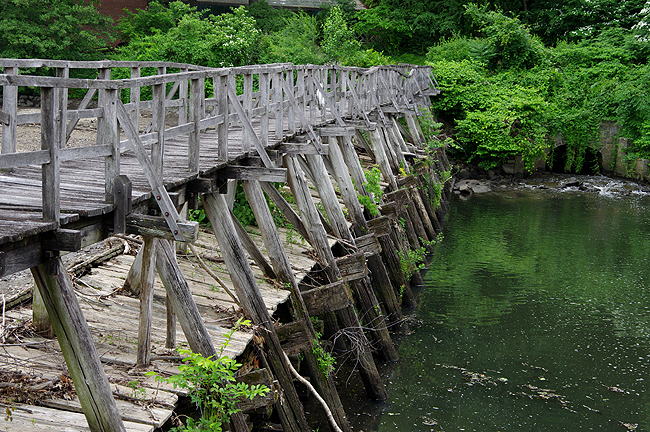 ...and the dam which created the mill pond, allowing a waterwheel to power the machinery.