D&D Travel Presents Ireland 2010 - Dublin, County Wicklow and the Irish Sea...Please enjoy! - Donna & Dennis
Note: 49 HQ images on 2 pages - please allow ample time to load. Thanks!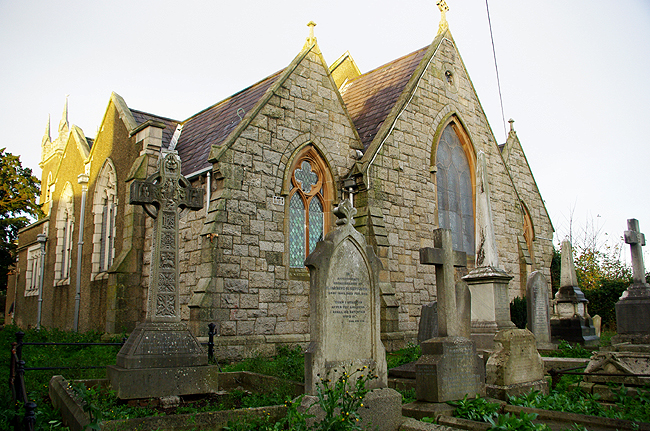 St. Paul's, a lovely stone church opposite the Royal Hotel, Bray, County Wicklow, closed in 1977 and currently used weekends only...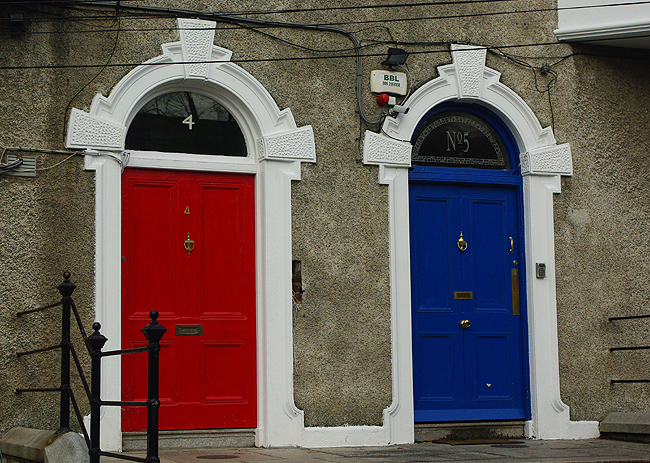 A few of the colorful doors Ireland is so noted for, along Quinnsborough Road in Bray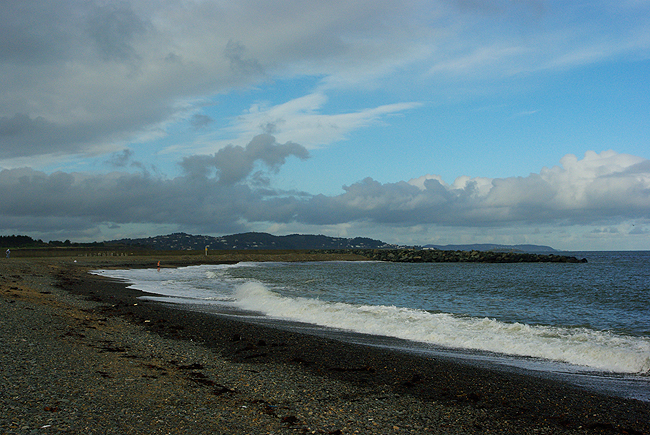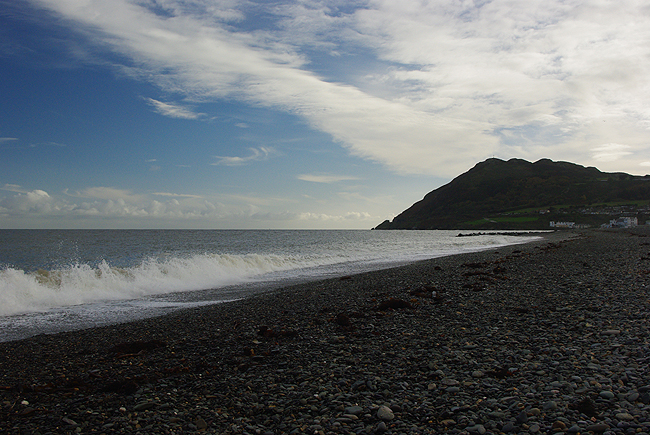 Above two images - Bray head ( immediately above - a 791 foot hill at ocean's edge) - and the coast of the Irish Sea, looking north toward Dublin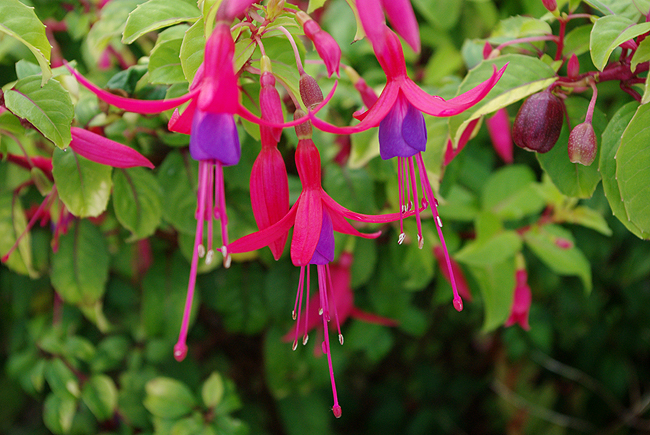 Fuchsia, still in bloom in November, seaside along the Strand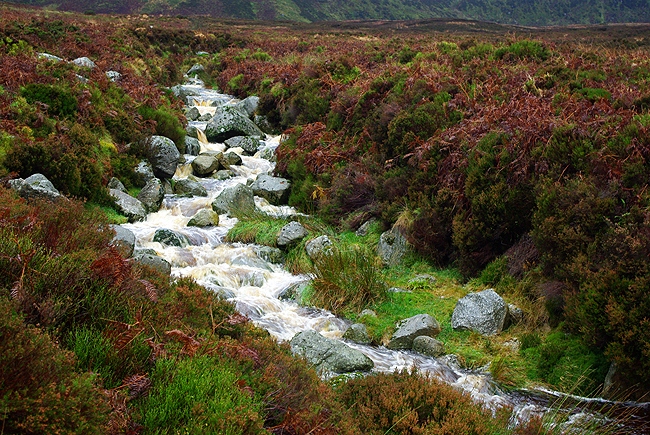 A rushing stream passes by stands of autumn Heather, amid the mountains of Wicklow National Park in County Wicklow...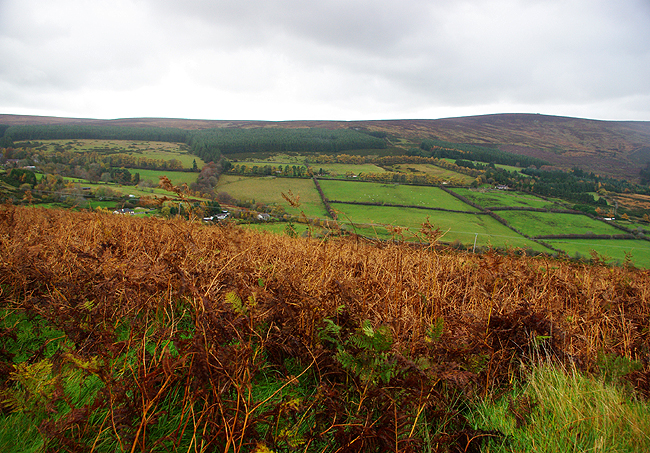 The countryside in Wicklow National Park...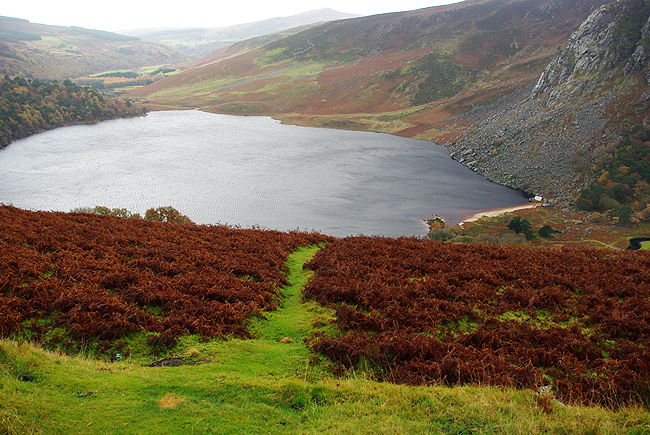 Lough (Lake) Tay, high in the Wicklow Mountains, fed by the Cloghoge River, eventually draining into Lough Dan to the south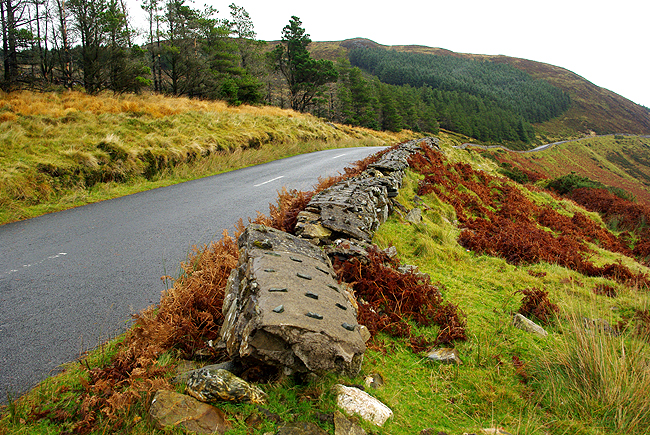 The road above Lough Tay...R759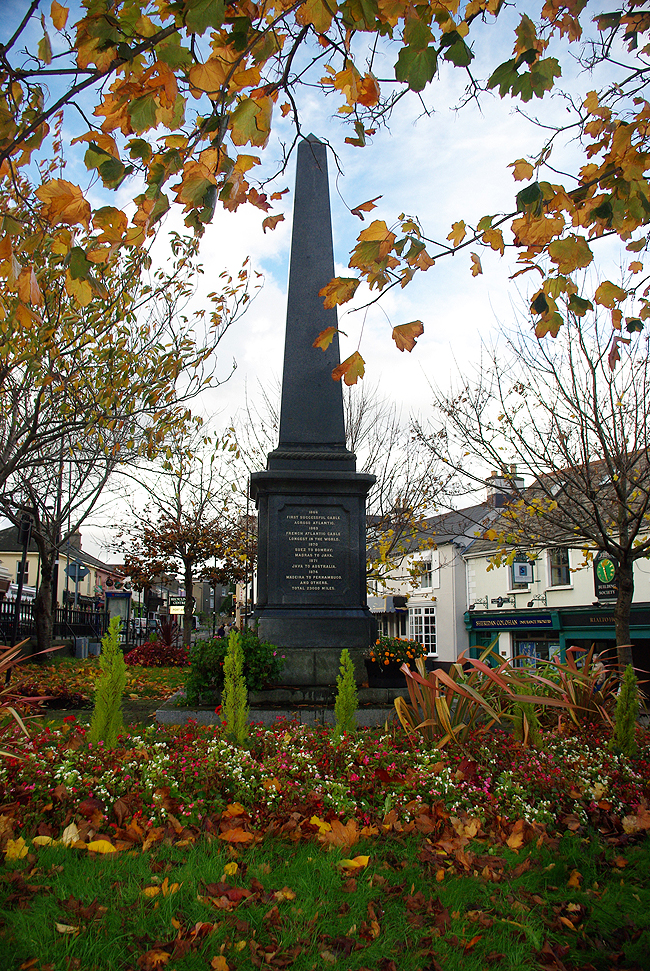 Wicklow Town - a memorial on the center green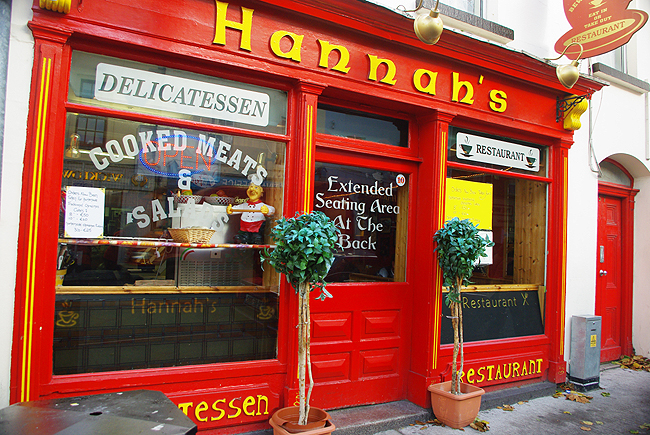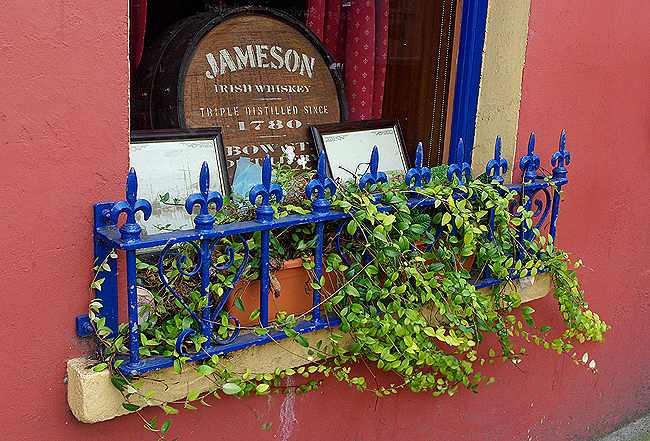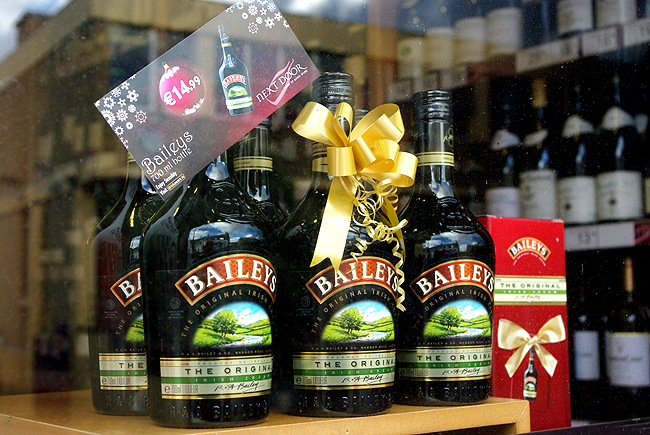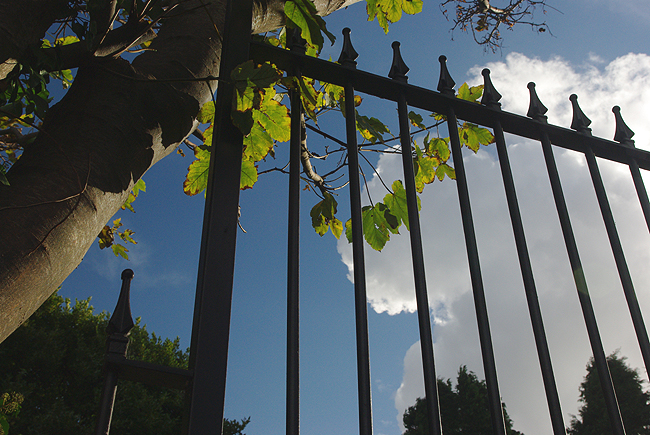 Above four images: Wicklow town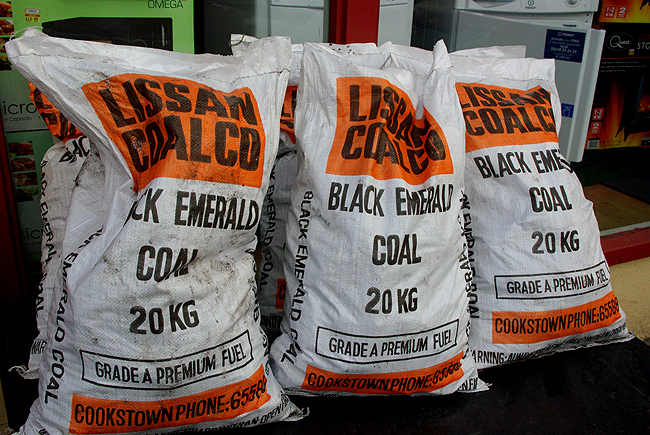 The SOURCE of Christmas Stocking Coal!!!!!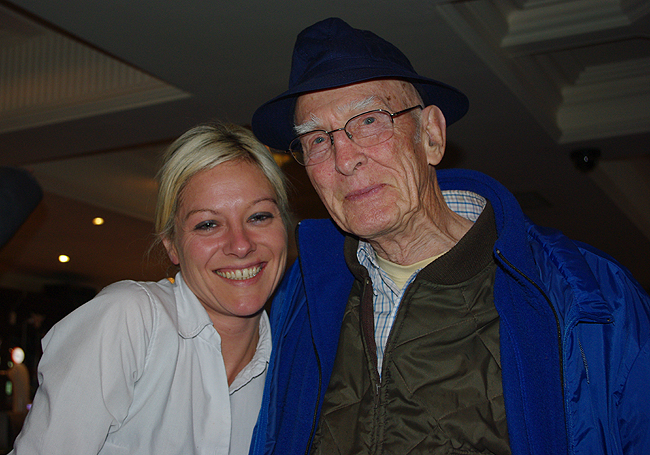 Our lovely waitress with Ken, at the Grand Hotel in Wicklow Town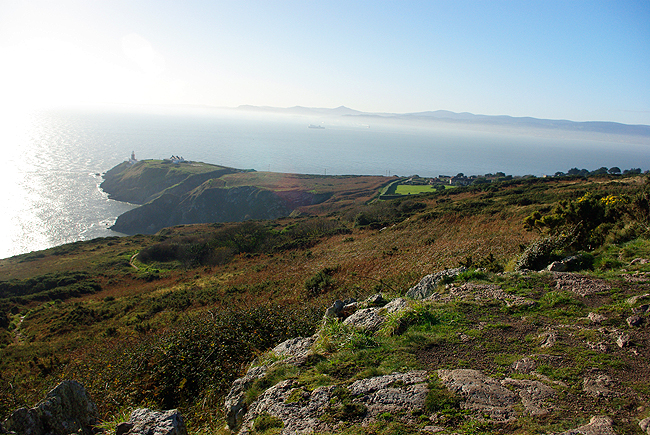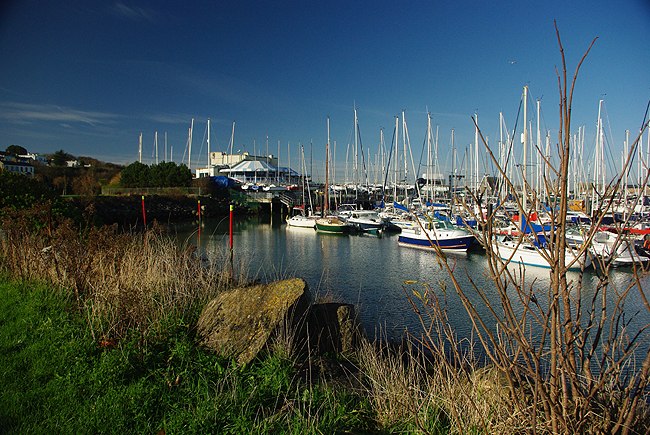 The fishing village of Howth, due east of Dublin, on the Irish seacoast and above, one of several nearby lighthouses...Howth is at the northern terminus of the DART - the Dublin Area Rapid Transit system, thus easily reached from the city center...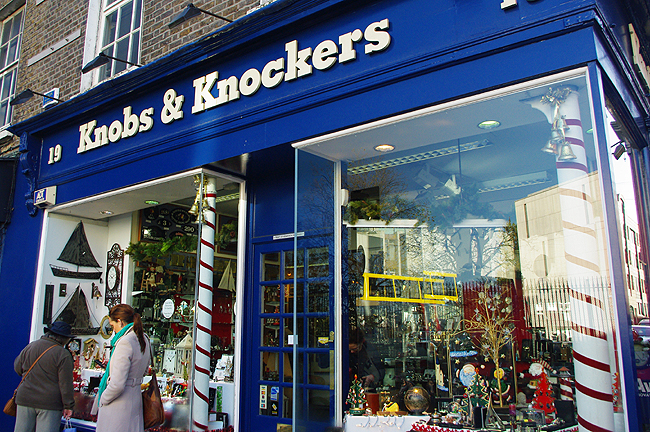 What can we say?? A storefront in Dublin's city center, opposite Trinity College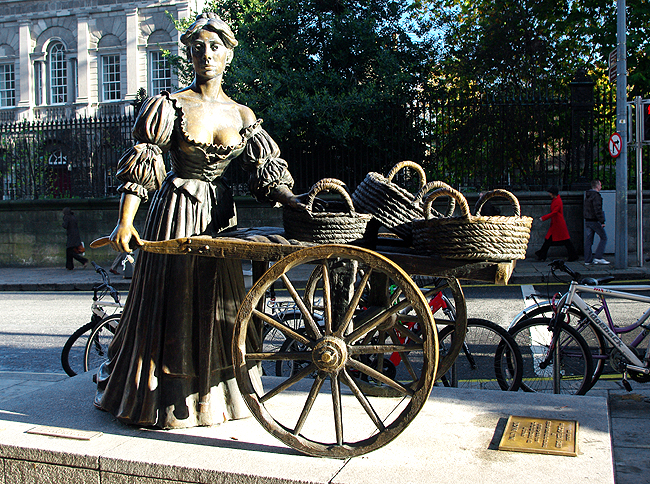 "Cockles and Muscles, Alive, Alive-O" - the famous Molly Malone statue at the head of Grafton Street in downtown Dublin...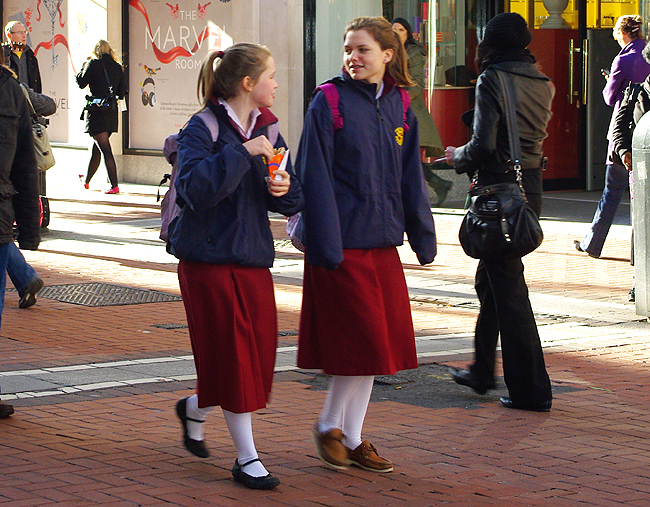 Two beautiful Irish schoolgirls head up Grafton Street - a pedestrians-only thoroughfare - on a sunny day in Dublin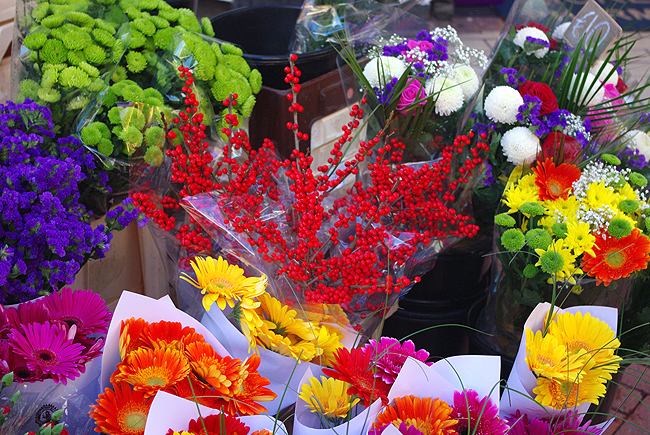 Flower stalls abound year round in the city...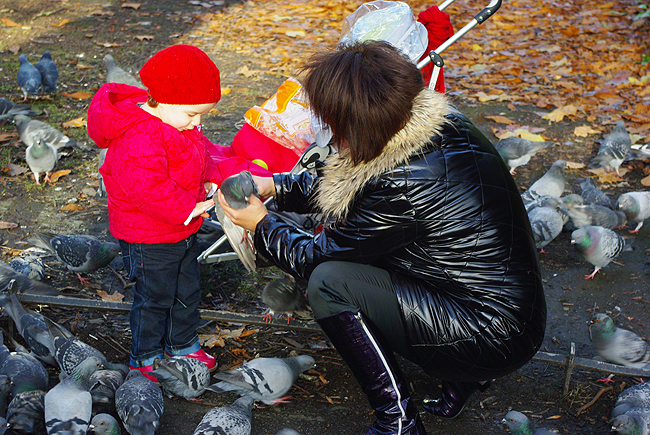 Just inside St. Stephen's Green, a mother holds a pigeon, to her daughter's delight. The green is a popular park just a few blocks from Trinity College in the city center...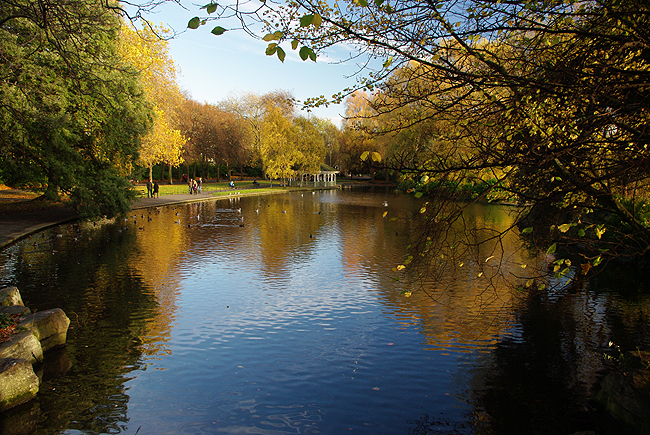 The pond at St. Stephen's Green