D&D Travel presents a slice of Connecticut - A Little Bit of Litchfield County... [HOME]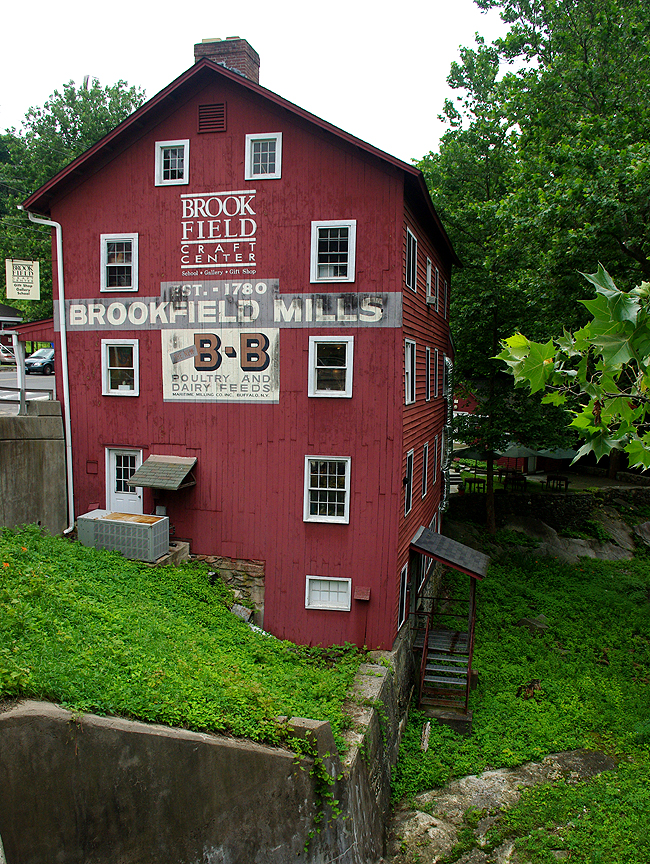 Brookfield Craft Center in Brookfield, Connecticut - an art and craft school and gallery for fine craftsmanship, housed in 6 historic buildings along the Still River...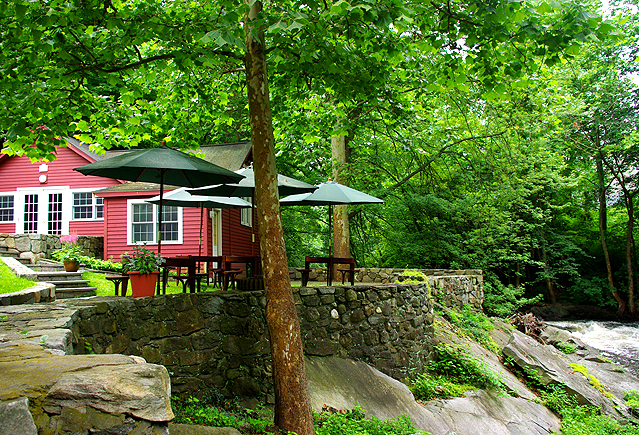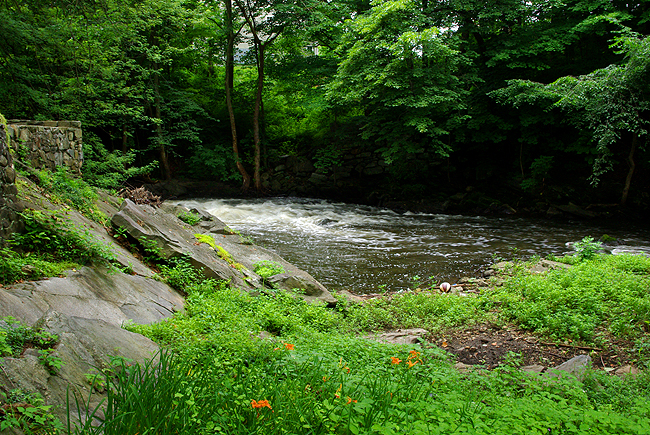 The Still River, just below Halfway Falls...
A summer bloom along the river's edge...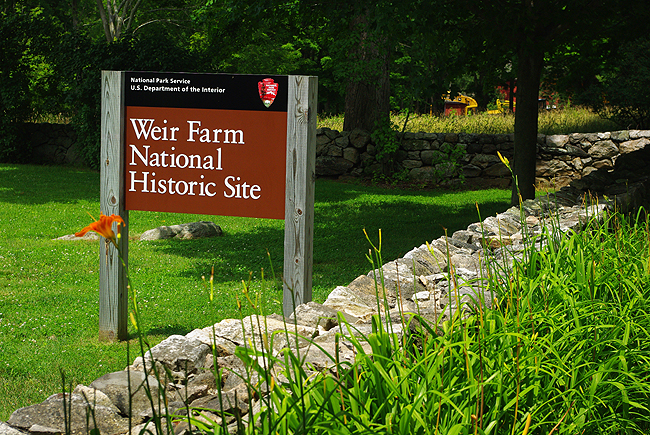 Weir Farm National Historic Site on Nod Hill Road in the Branchville section of Wilton, CT. The farm preserves a very beautiful area, once the home of American painter J. Alden Weir. He made famous the American Impressionist style, first painting this lovely landscape in the 1880s. Many others followed. Today, 60 acres remain - the land and buildings basically unchanged since that time. There are stone walls everywhere, even deep into the woods - in fact, the Weir nature preserve adjoins the farm property, with extensive hiking trails. Hopefully, the following images portray a part of the beauty of this place - well worth a visit at any time of the year...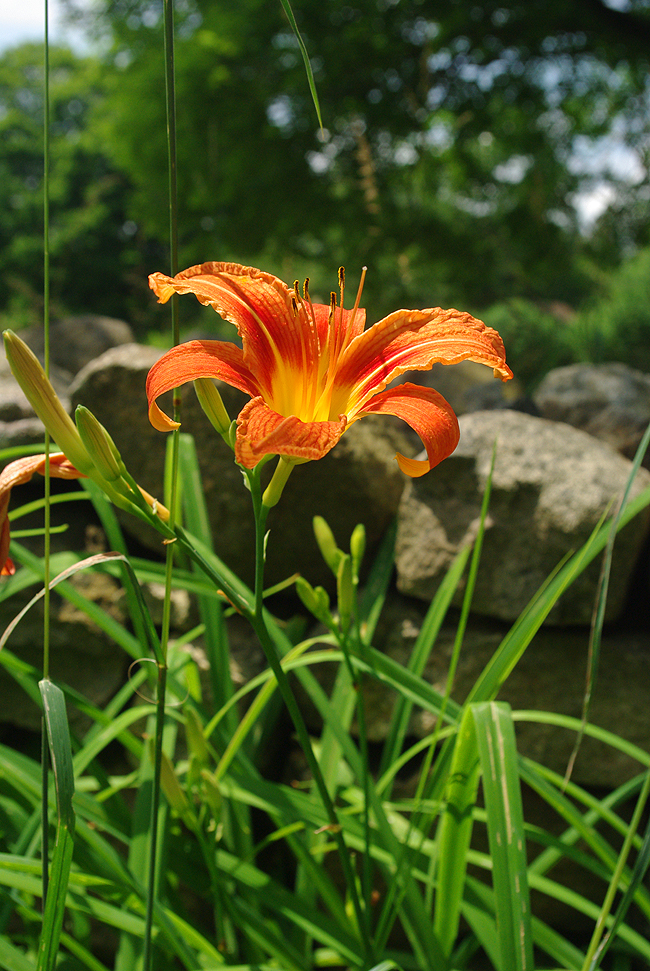 Along Nod Hill Road, by the main entrance to the site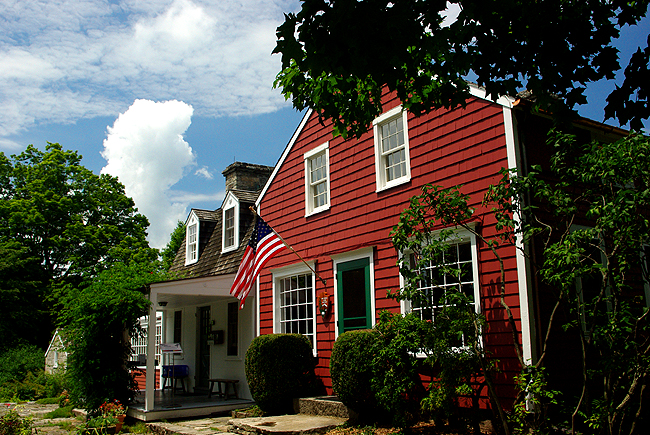 The Visitors Center and gallery...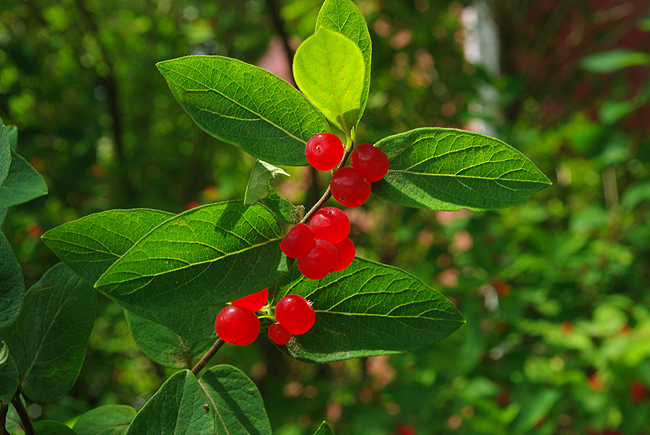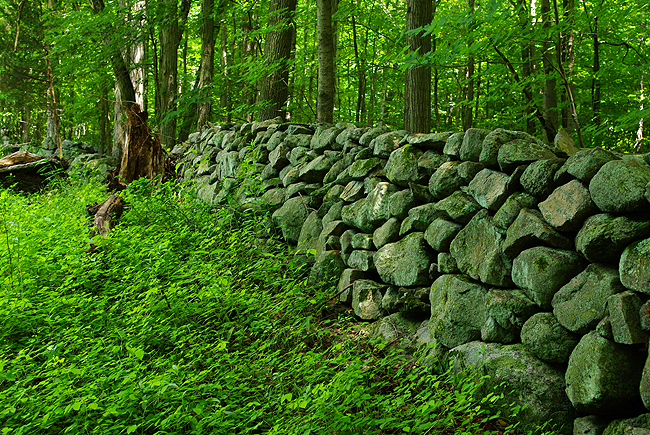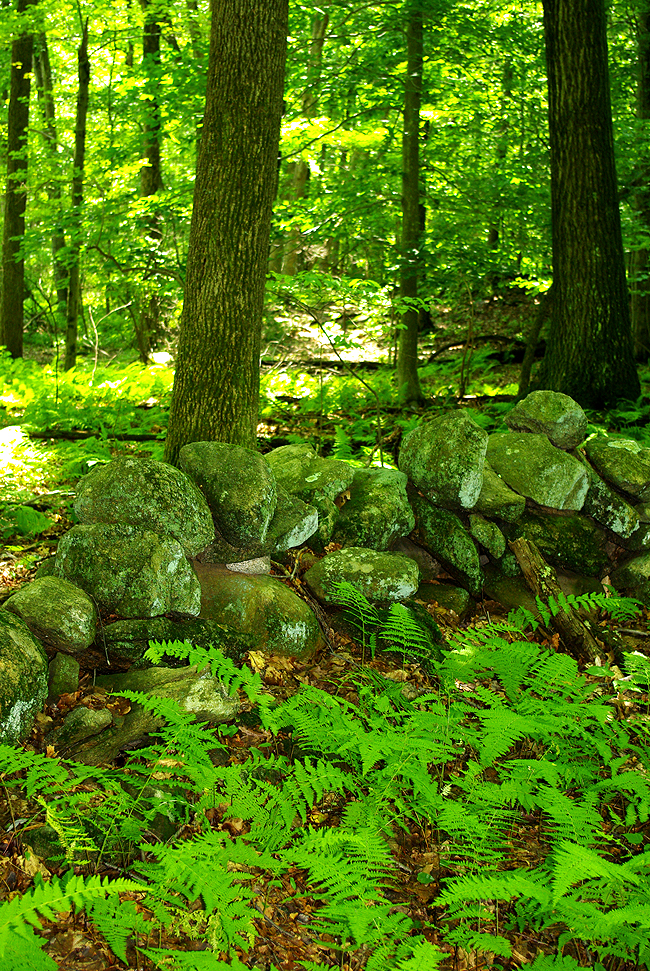 Stone walls - a favorite subject of many a canvas - are located all over the grounds...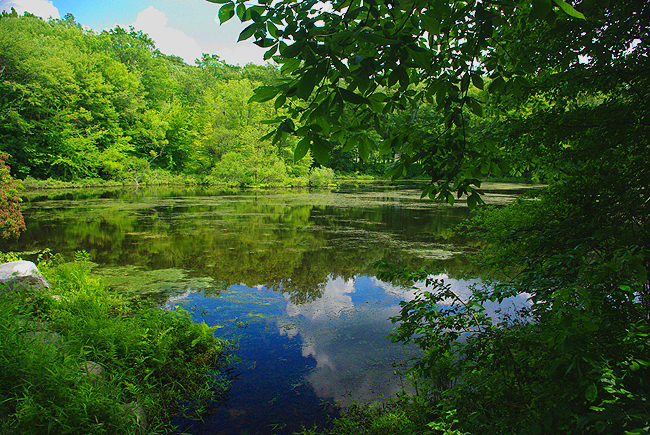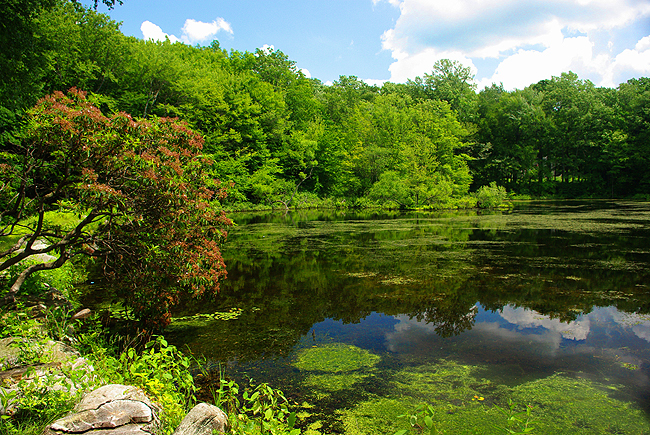 The pond inspired Weir's painting "Afternoon by the Pond" circa 1908...You can see why!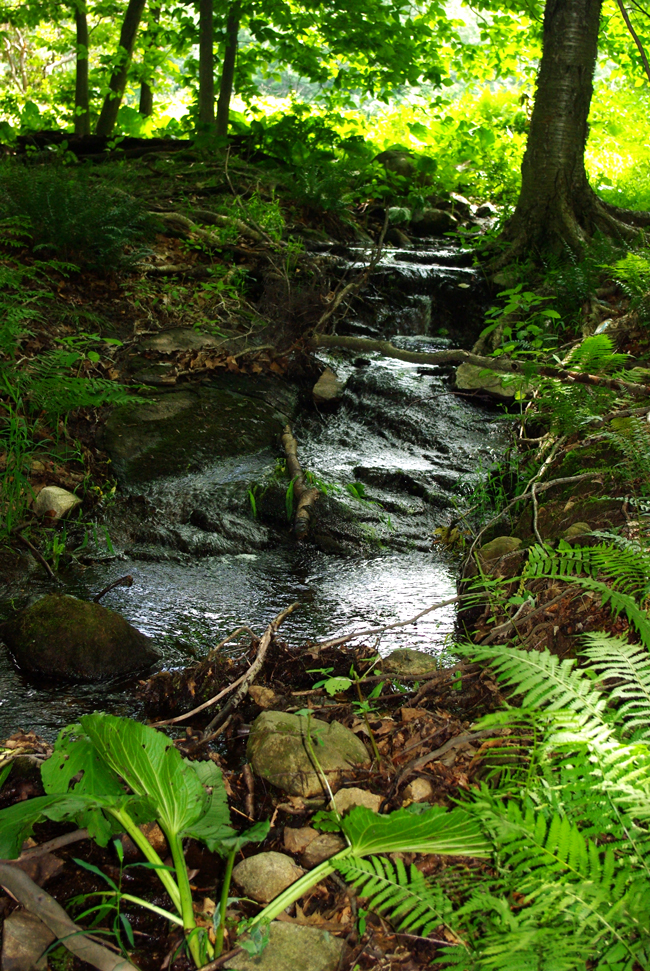 A small brook flows from the pond, toward the Nod Hill Refuge a short distance away...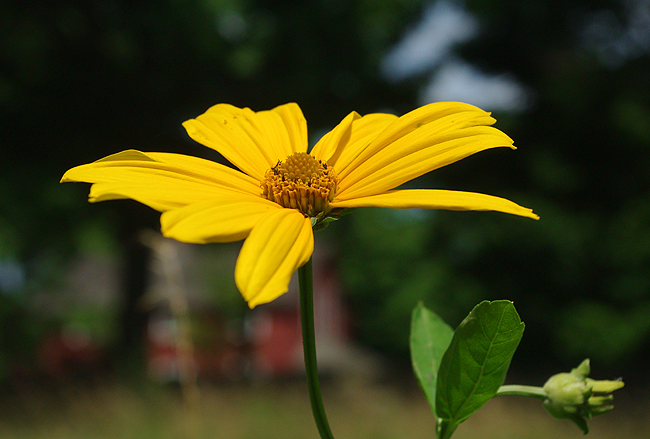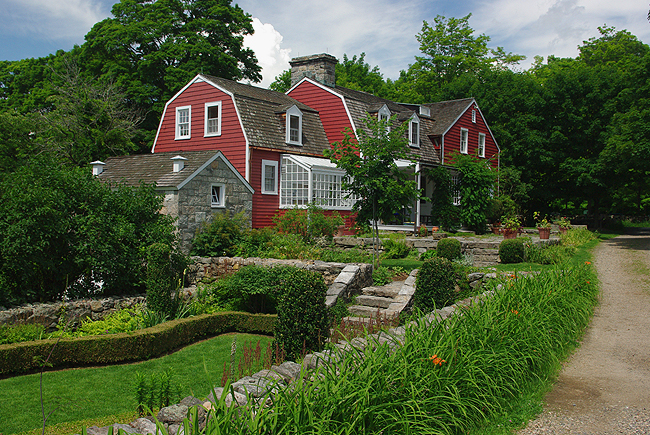 A final view of the Visitors Center, with the sunken garden at the lower left. Entry to the site is free...For more information on the Wier Farm National Historic Site, click here!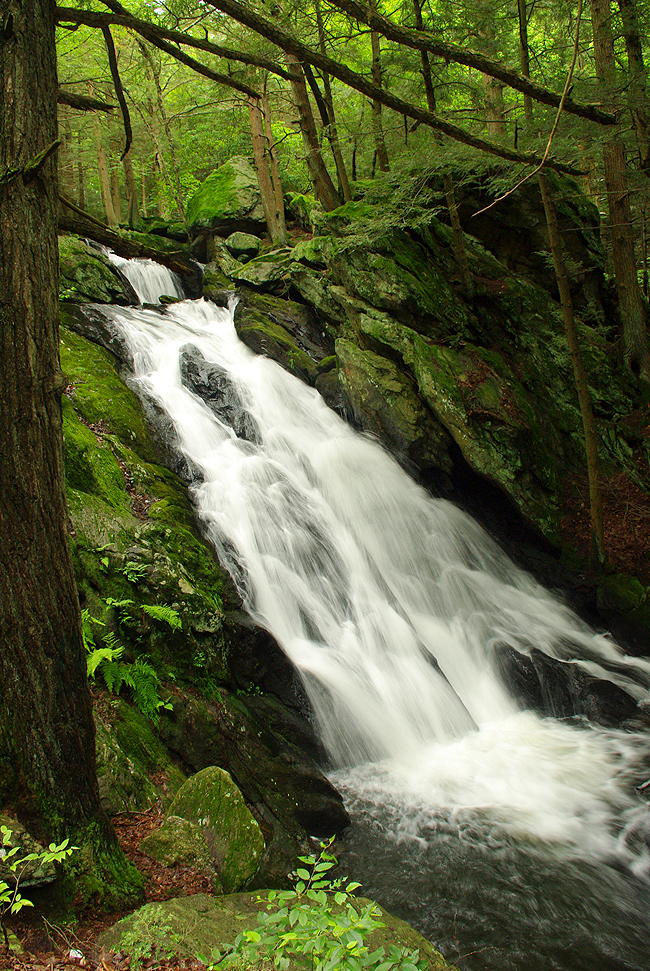 Finally, a lovely discovery in Plymouth, CT - Buttermilk Falls - a 55-foot beauty casacading through a densely-forested hemlock-lined gorge just off Lane Hill Road. The area is owned by the Nature Conservancy and a very short, easy trail leads to the edge of the falls. This is one of the prettiest (and perhaps most-hidden) waterfalls we've seen yet in Connecticut!
If you have enjoyed these images and perhaps a few others on this website, please let us know? Thanks for visiting! -Dennis & Donna Hubbs, D&D Travel