D&D Travel's "A Look at Coastal Maine - Down East and Acadia Region - Spring, 2012"
Spring came early to the central Maine coast this year, with glorious sunny skies and raging, windswept waves pounding the rocky coastline, in the less-visited Schoodic region of Acadia National Park...well worth the drive! [home]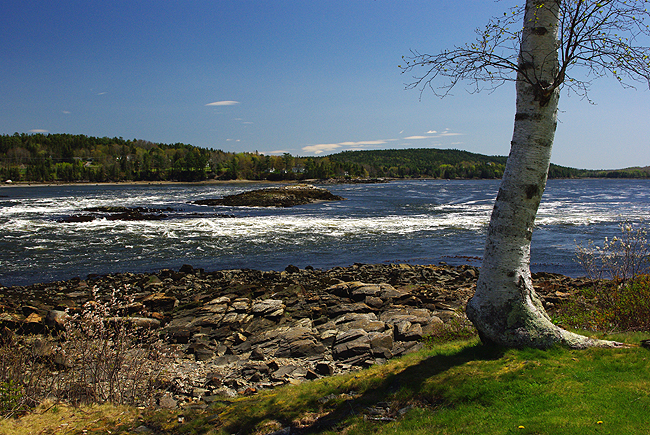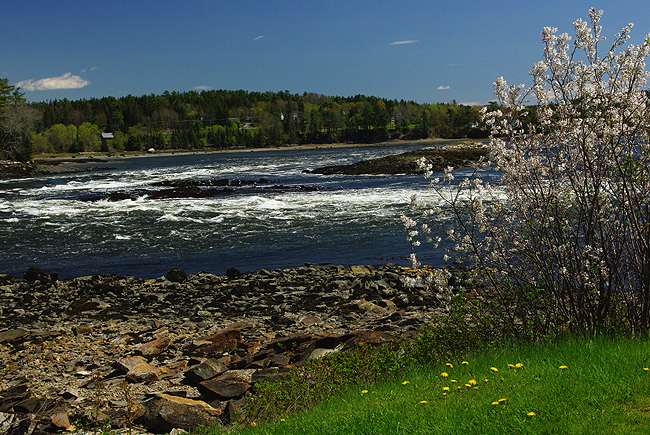 Above two images: Tidal Falls Preserve in Hancock, at the end of Tidal Falls Road, owned by the Frenchman Bay Conservancy, is a lovely 4.2 acres on the shores of the Taunton River, overlooking the reversing falls. It is easily reached via coastal US Route 1 east of Ellsworth...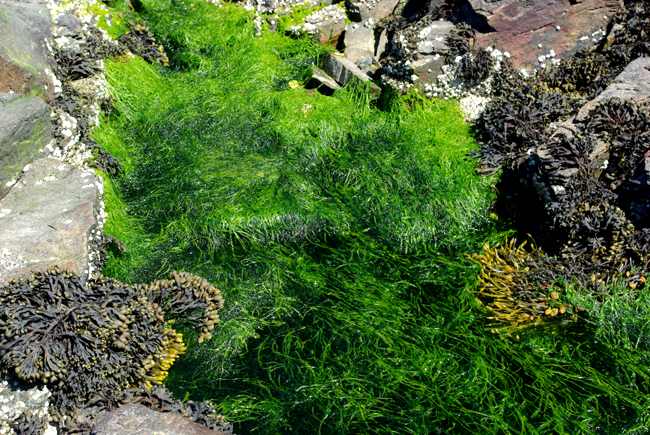 Bright green algae grows abundantly in the tidal pools among the rocks along the river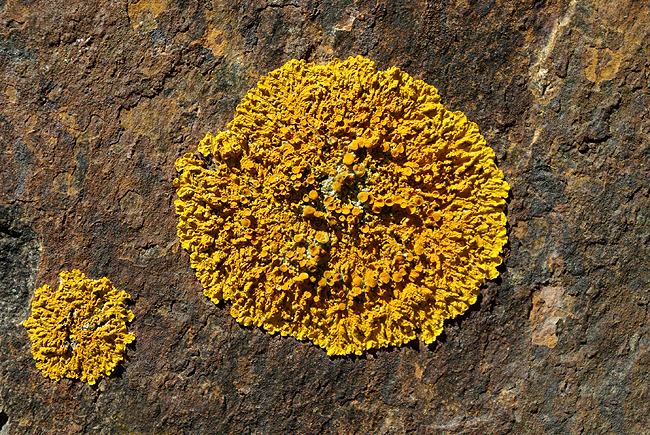 Another of nature's lovely creations grows fastened to a rock along the shoreline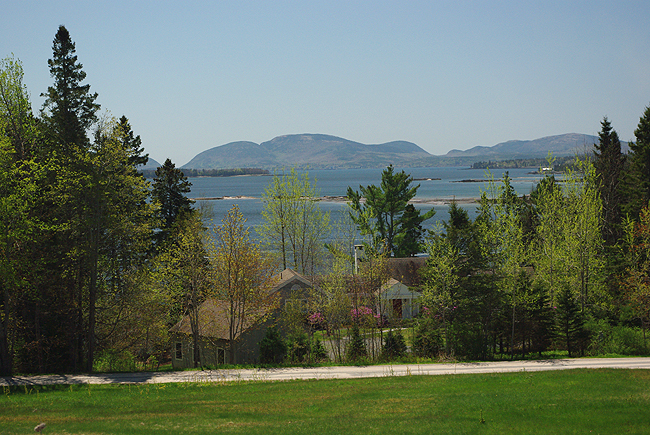 Mount Desert Island and Cadillac Mountain to the west - the main area of Acadia National Park - as seen from across Frenchman Bay, along Maine Route 186 - the Schoodic Scenic Byway that runs from Hancock to Prospect Harbor...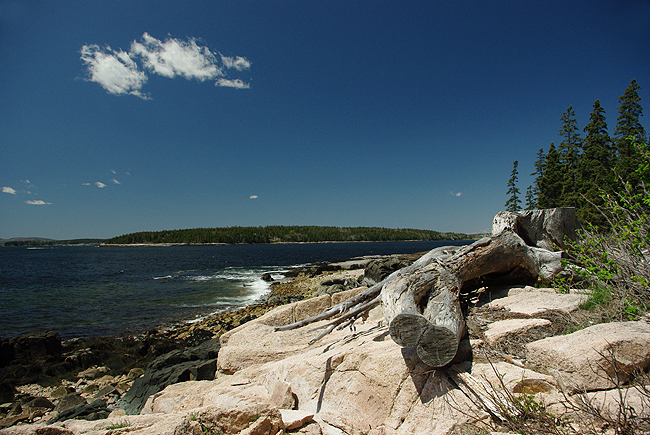 Driftwood piled along the rocky shores of Frenchman Bay...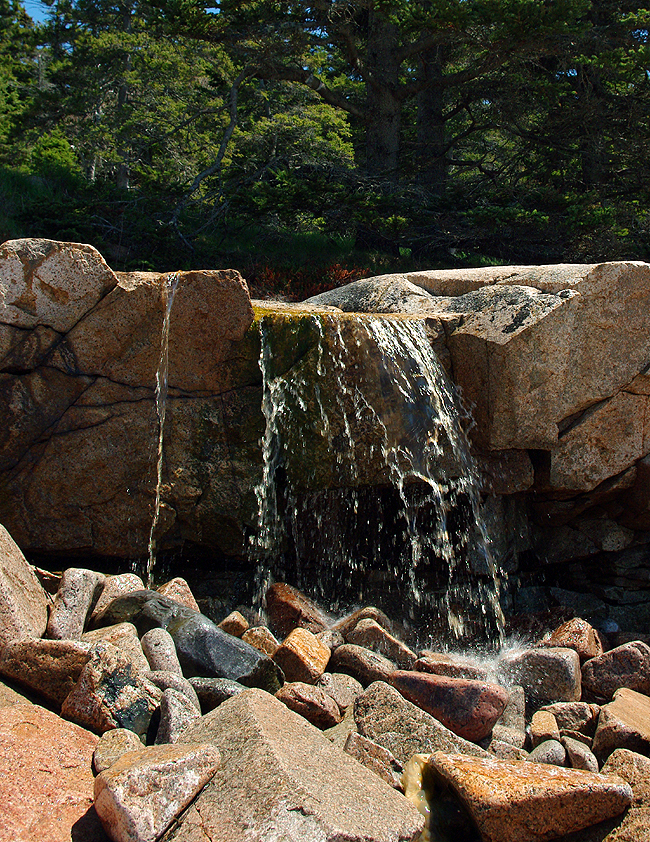 Above and below: A mini waterfall cascades from the forest along the byway, tumbling onto pink granite as the water winds its way into the bay...an unexpected and beautiful find! The lovely pink stone is found in abundance throughout Acadia National Park...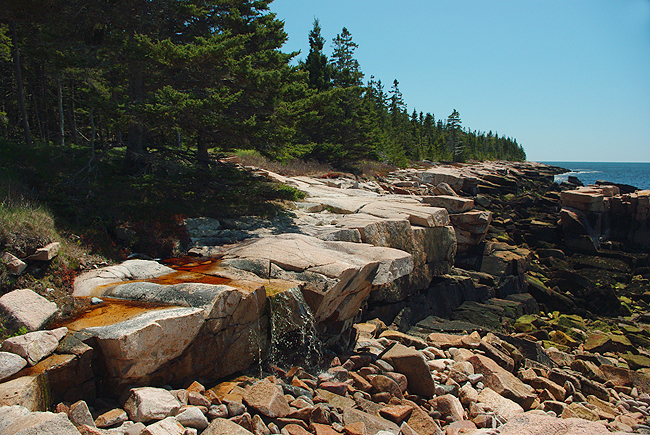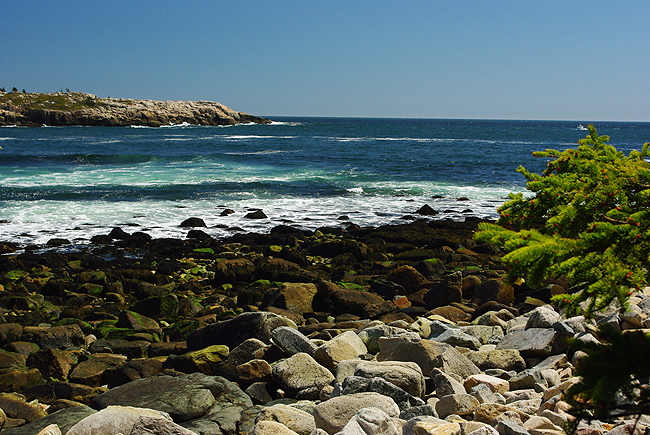 Near Schoodic Point - the southernmost point on the peninsula of the same name, in the eastern section of Acadia...The water here has an aquamarine hue you'd expect to see in the Caribbean!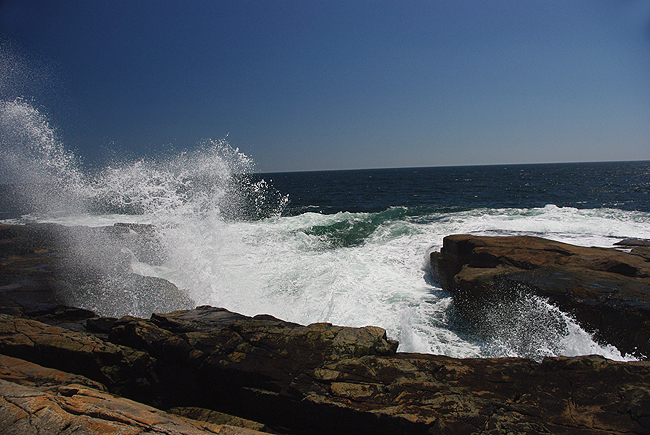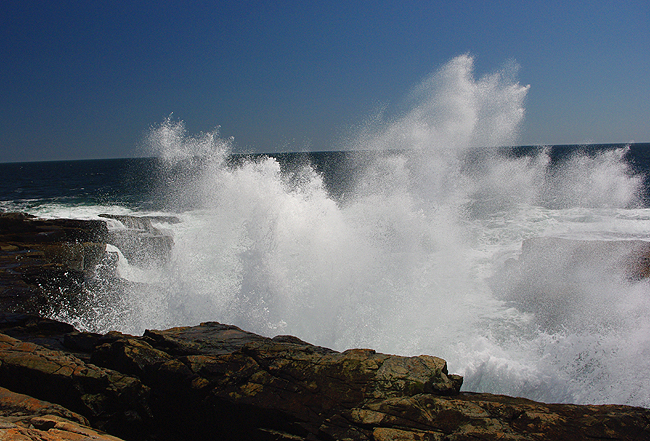 Above two photos: helped along by a stiff Atlantic breeze, waves crash and explode against the rock at Schoodic Point on a warm (for Maine!) mid-May day... Simply spectacular!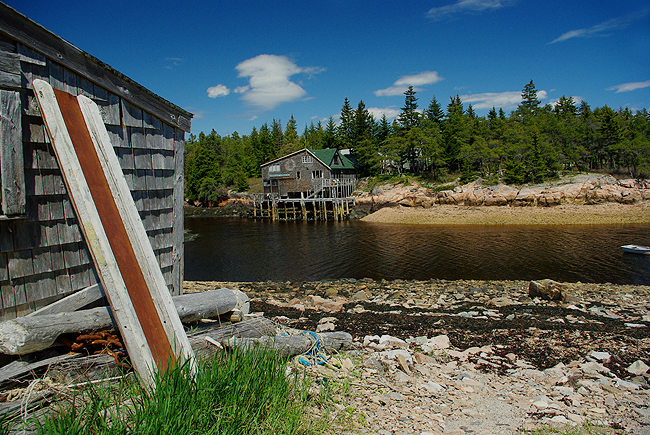 A pretty maritime scene near Bunkers Harbor, along Route 186, on the Schoodic Peninsula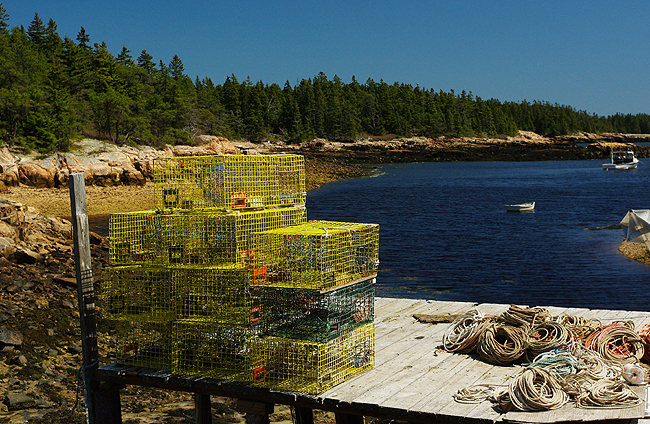 Lobster traps - a common scene most everywhere along the Maine coast - are being readied early this season. Maine lobster is world-renowned...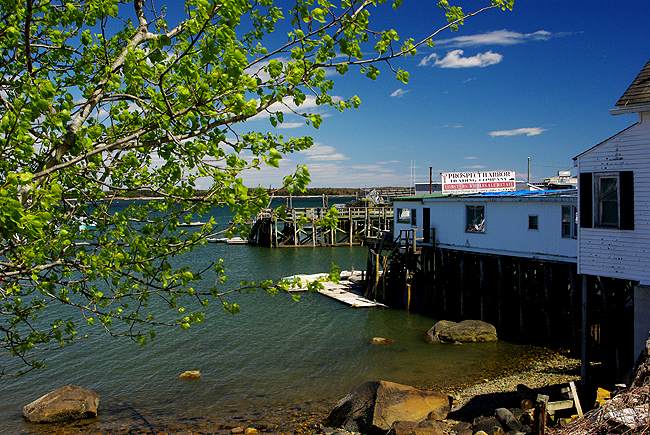 The dock at Prospect Harbor, at the end point of the Schoodic National Scenic Byway, as Route 186 heads north to reconnect with US Route 1 in Gouldsboro... Click here for more detailed information on this short but beautiful stretch of road along Maine's central coast!
Thanks for looking! We hope these images might entice you to visit this lovely part of the country... Donna & Dennis






Home Page - About Us - American Society of Travel Agents
Land Tours - Cruising - Travel Glossary - Gallery - Email Us