Winter along the Southern Maine Coast - Orr's and Bailey Islands...A D&D Travel Photo Montage...The following 24 images were taken in early January, 2013. Both islands are along Maine Route 24, south of Brunswick and were a delight to photograph! Please enjoy. - Donna and Dennis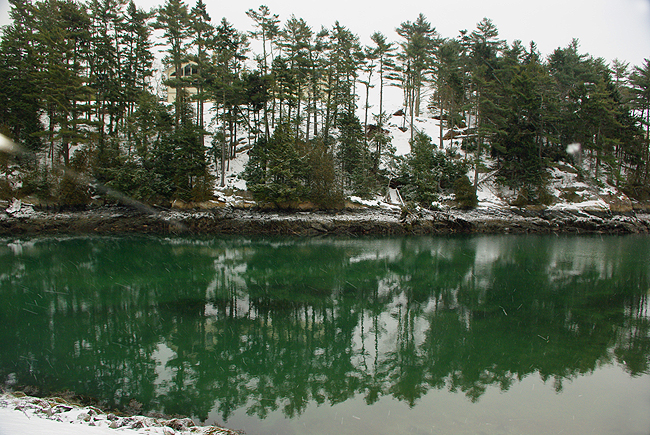 Near the bridge connecting Orr's and Bailey Islands, snow flurries fly past the lens as pines are reflected in an emerald-green bay...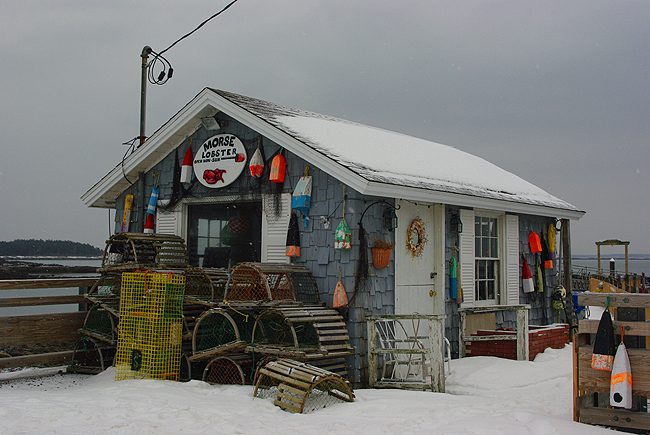 Just over the bridge, a lobster shack is put to bed for winter...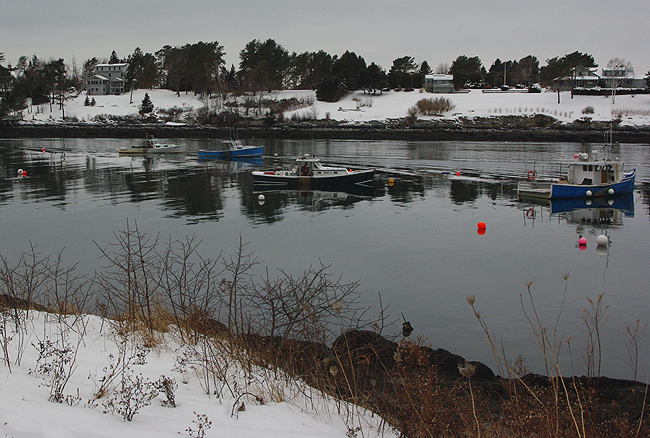 At the northern end of Mackerel Cove, on Bailey Island, lobster boats are moored...and also in use, as some lobstermen continue to pull and repair traps in winter...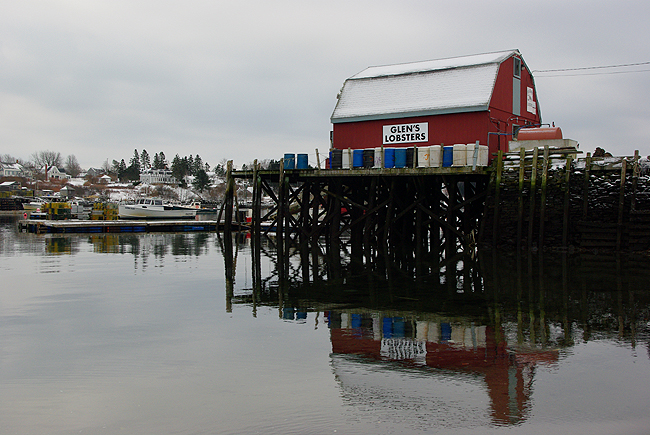 Above and next five images below: Mackerel Cove, along Abner Point Road...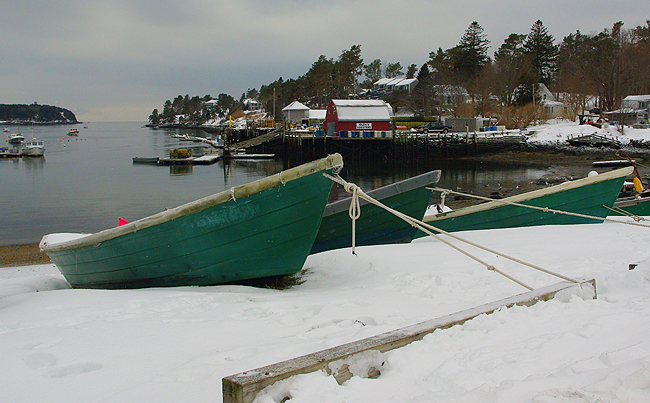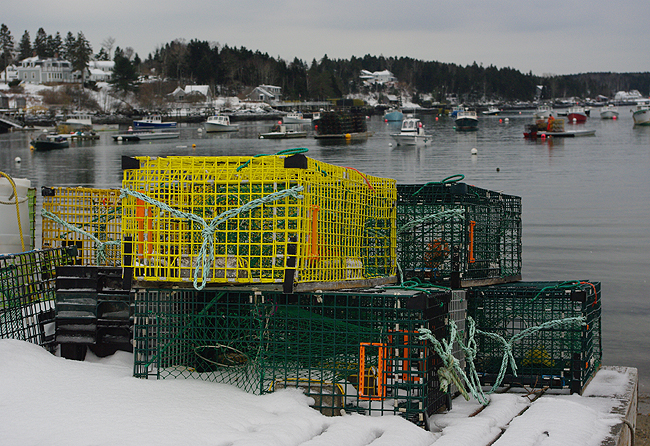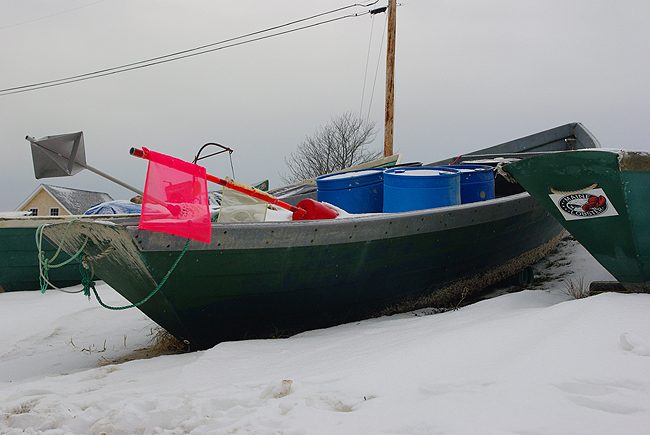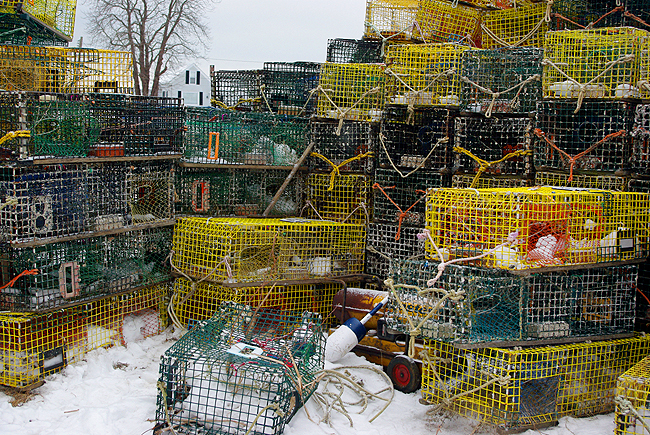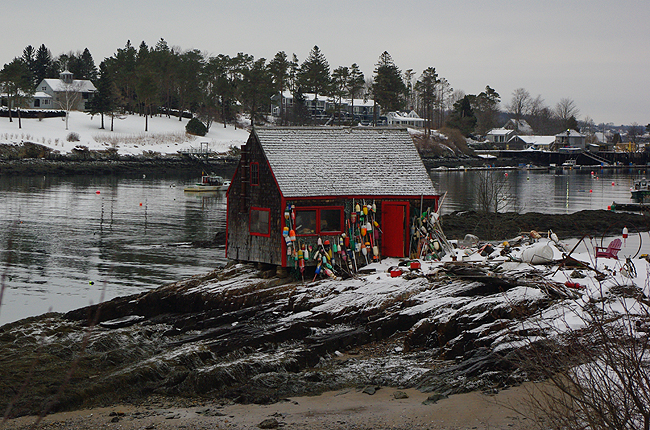 "Nubble" Bait Shack on Bailey Island...one of the most-photographed spots in Maine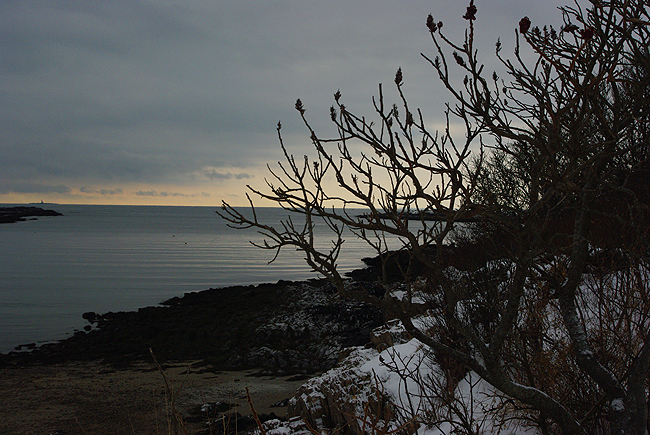 Above and immediately below - "Land's End" - the rocky beach at the end of Harpswell Island Road (Route 24) on Bailey Island. As luck would have it, the skies began to clear as we explored the beach! This is a great place to beach comb in winter...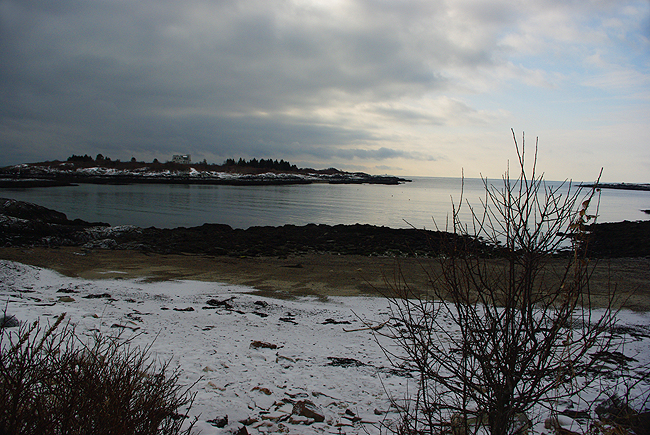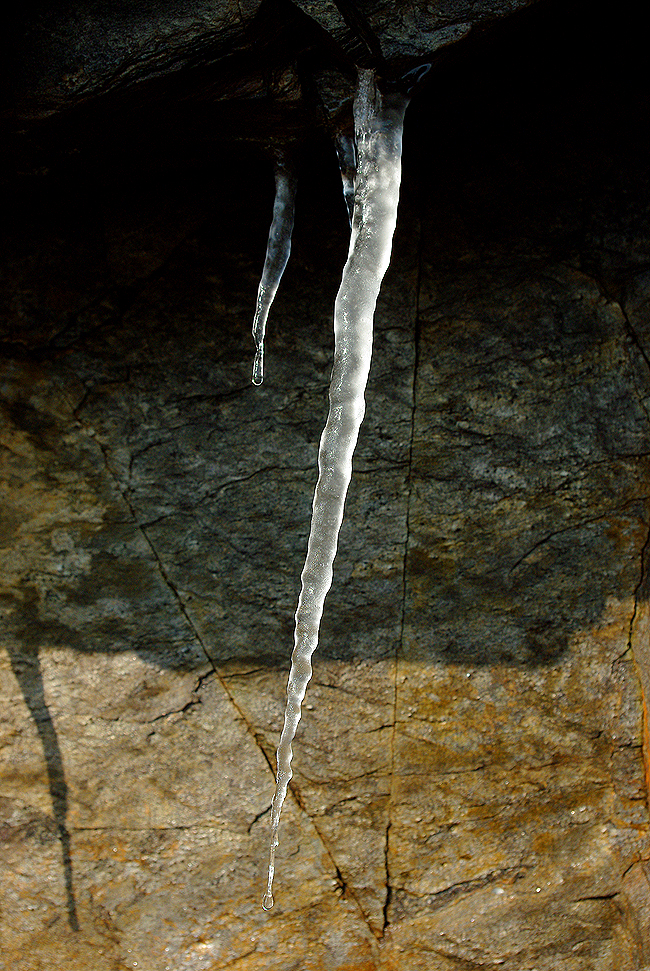 An icicle drips from the wall of a slight cave, carved into a rocky outcropping at the edge of the beach (see image below)...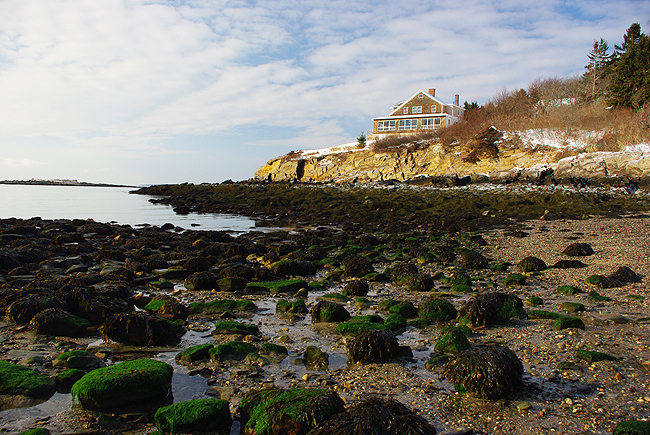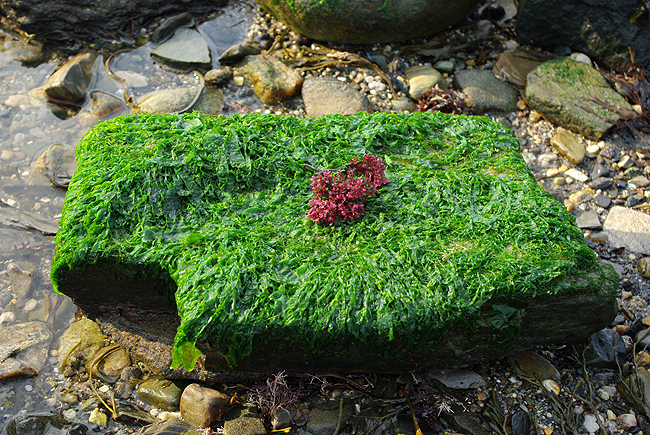 Bright green seaweed hosts a red cousin atop a rock on the beach, still wet and glistening in the winter sun...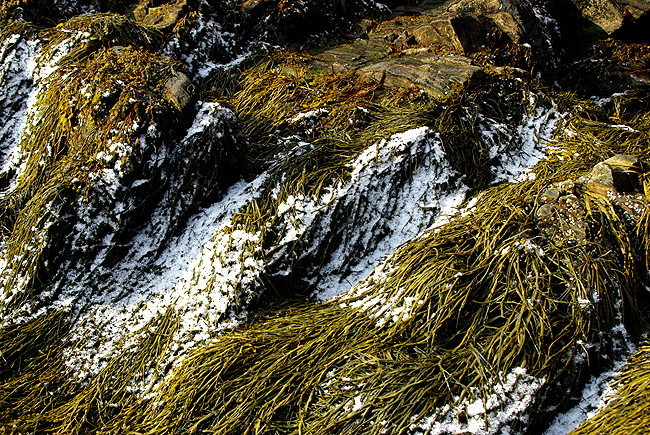 ...as newly-fallen morning snow melts atop sea grass.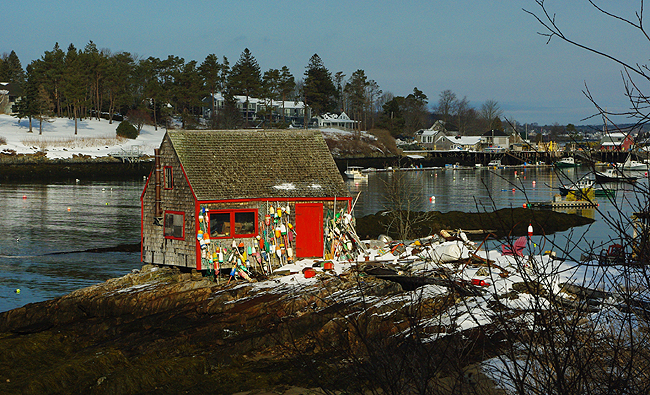 Heading back toward Brunswick and Portland, the sun now shines on Nubble Bait Shack and a portion of Mackerel Bay...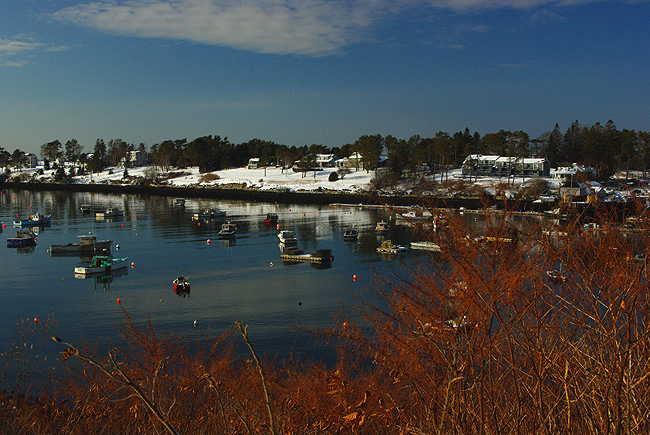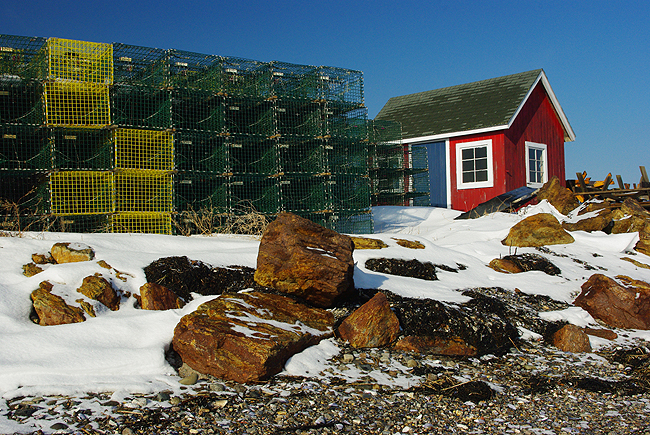 Above and the next 3 images below: On the beach at the end of Garrison Cove Road...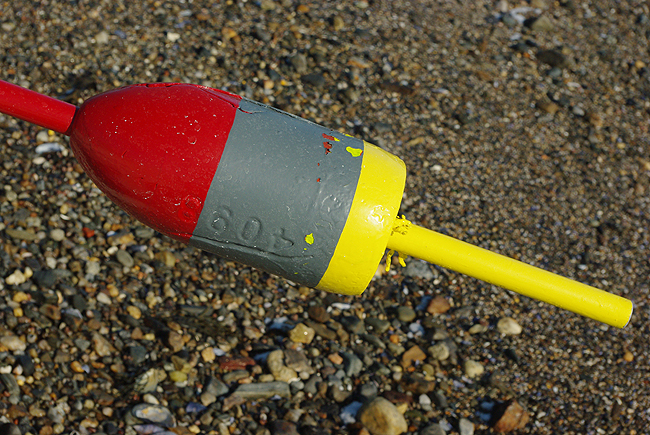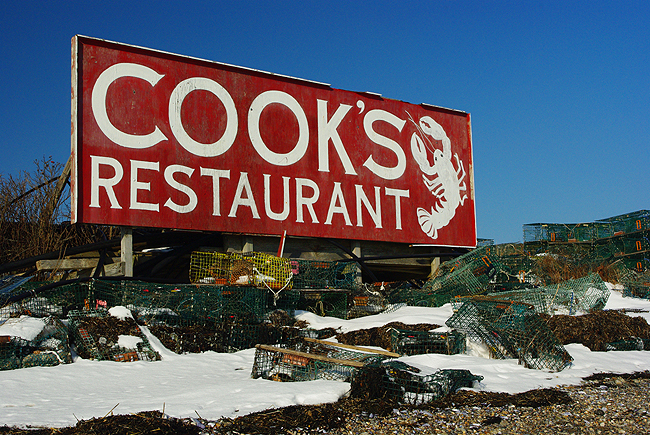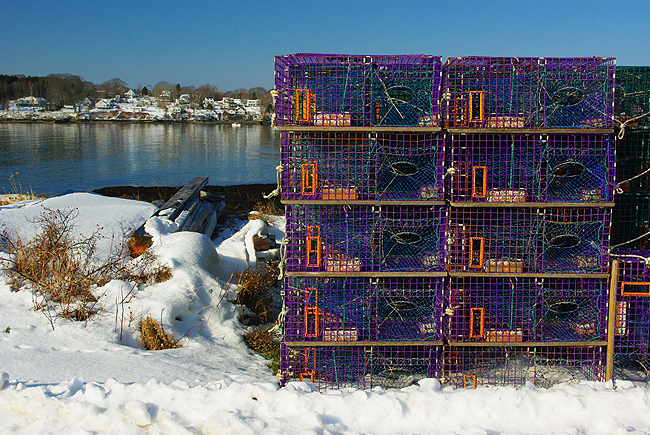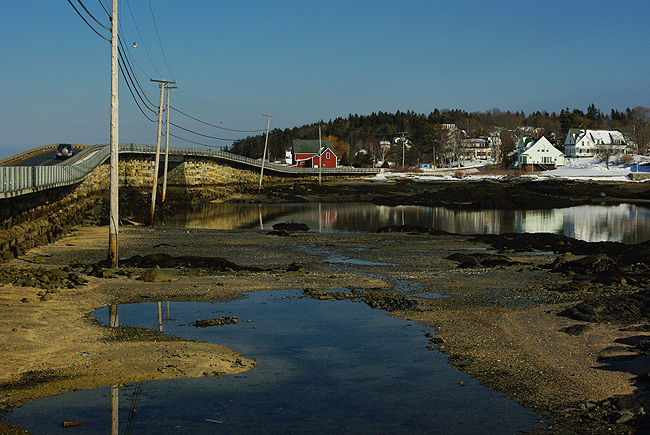 The bridge connecting Bailey Island with Orr's Island to the north...The 1150-foot bridge, built in 1928 and spanning an area known as Will's Gut, is called a cribstone bridge - composed of 10,000 tons of locally-mined Granite... and is the only one of its kind in the world.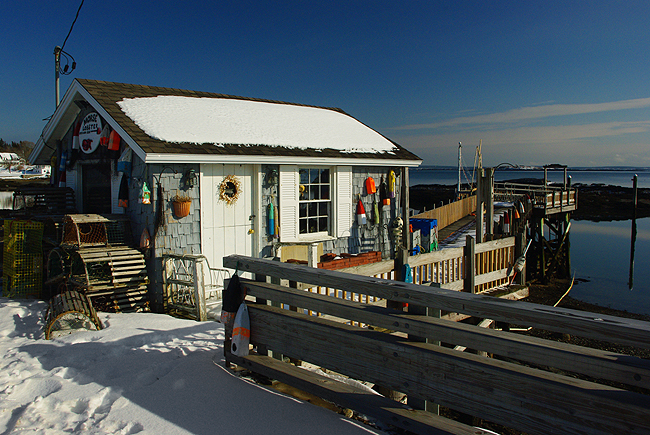 Leaving Bailey Island, the sun now shines on our sleeping Lobster Shack...