D&D Travel presents - A visit to Mont Tremblant National Park, Quebec and to Old Montreal...
Please note: high-quality images! Allow ample time to load...
Above and the next five images below: Mont Tremblant National Park, about 75 miles north of Montreal, Quebec...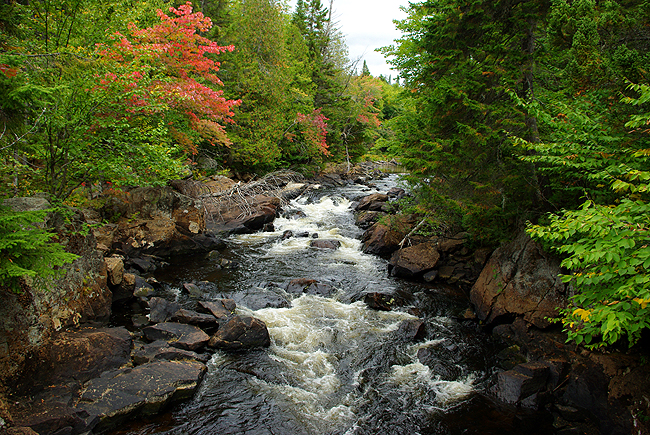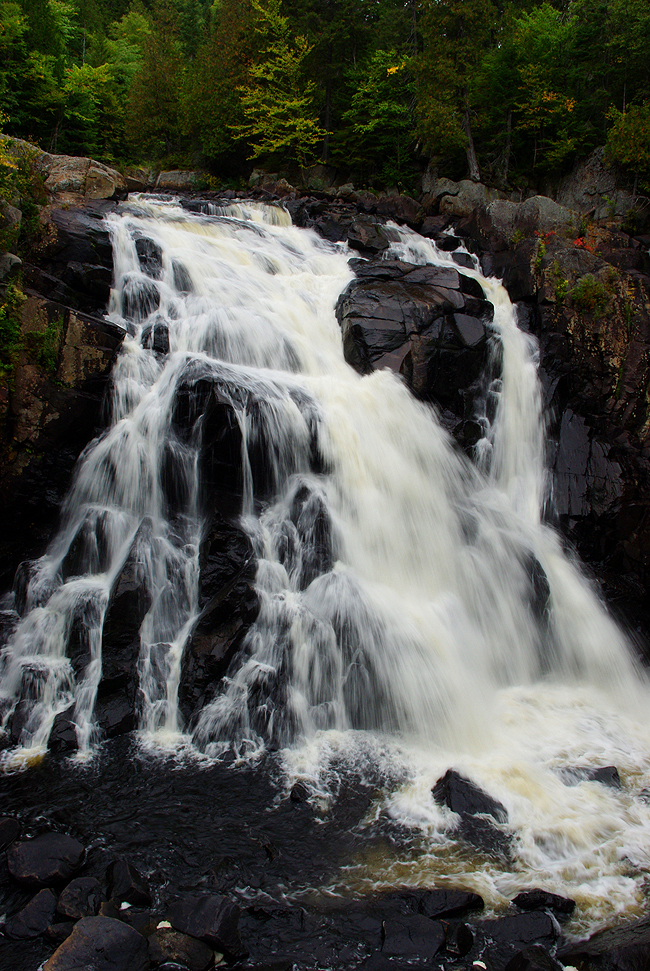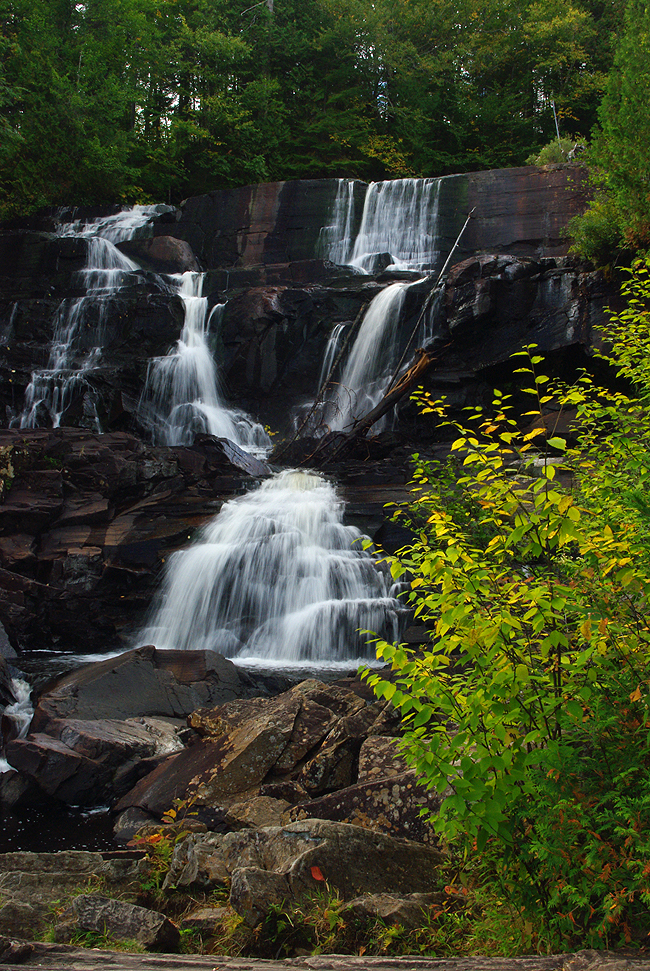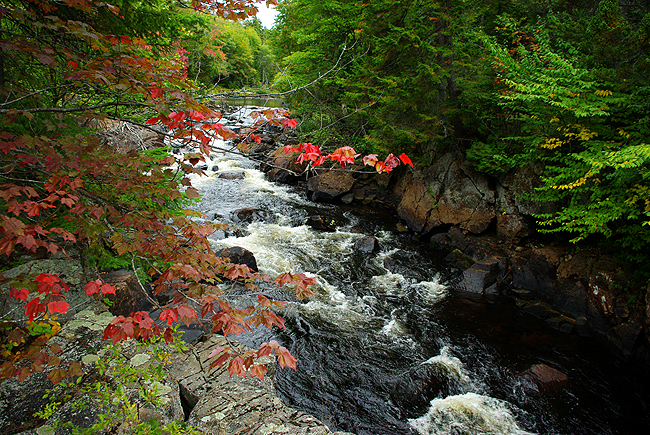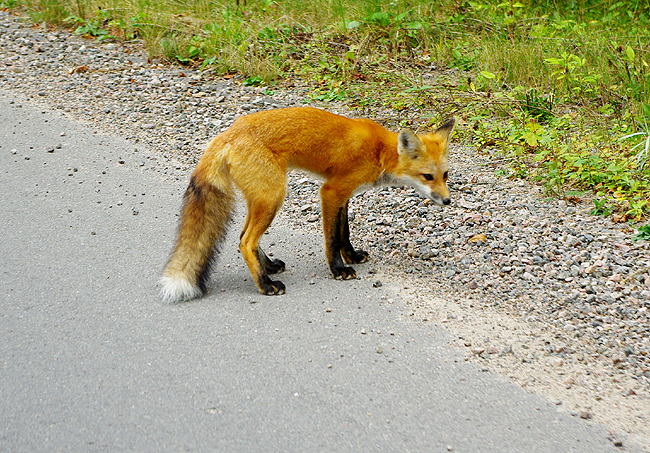 A local fox kindly allowed us to photograph him along the roadway, before slowly retreating into the dense forest...The smell of Spruce and Pine permeates the air throughout the park...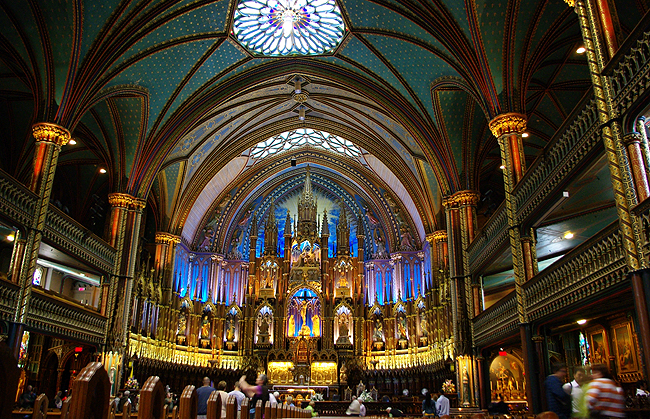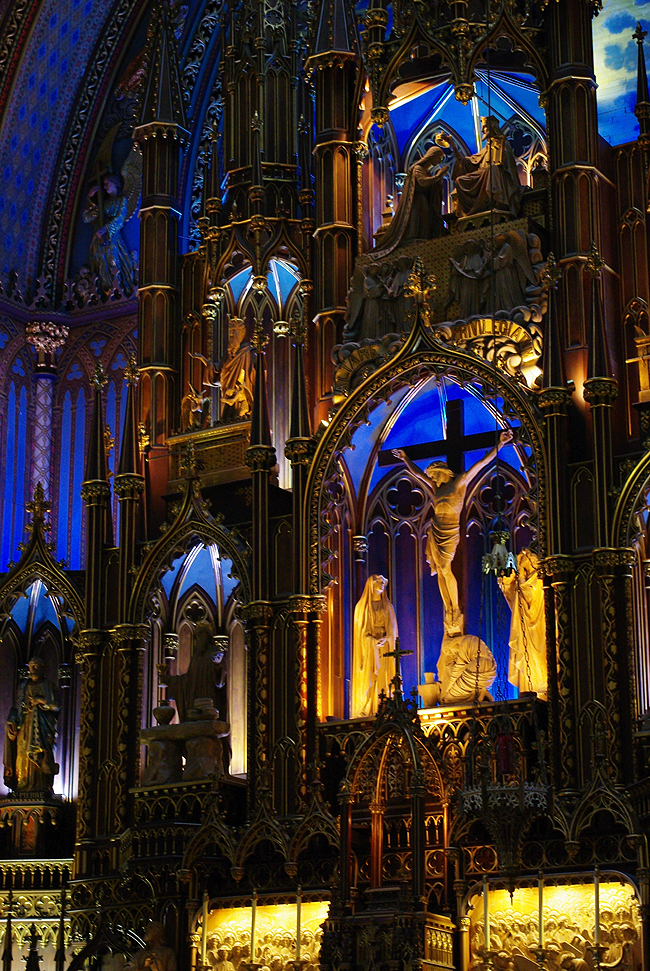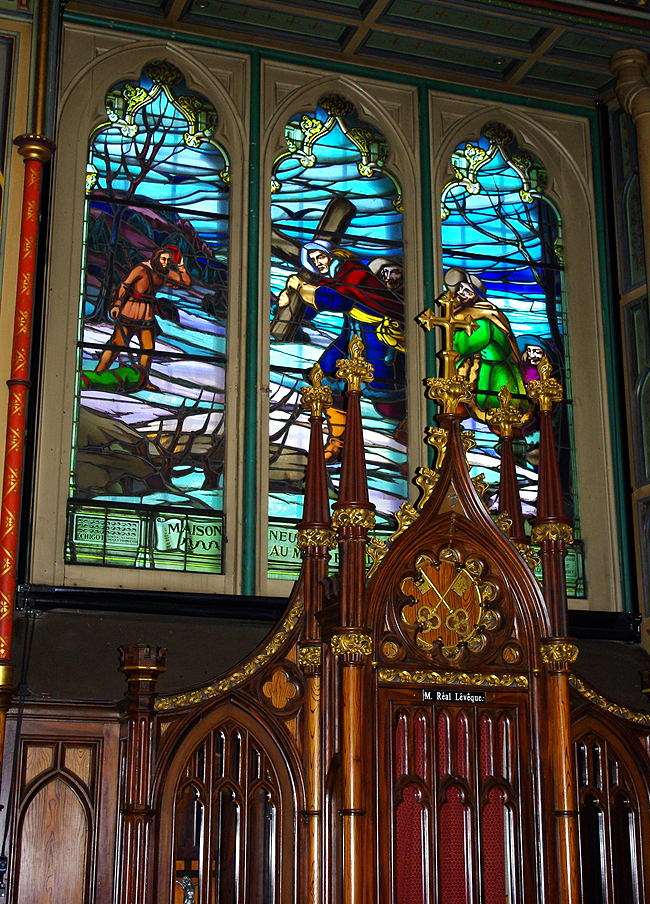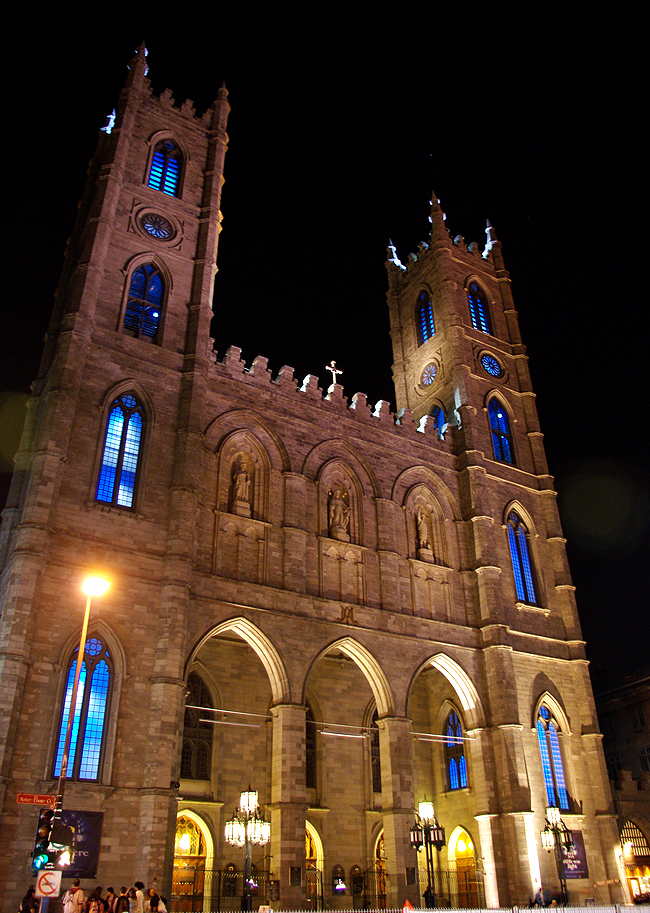 Above four images: The Basilica of Notre-Dame de Montreal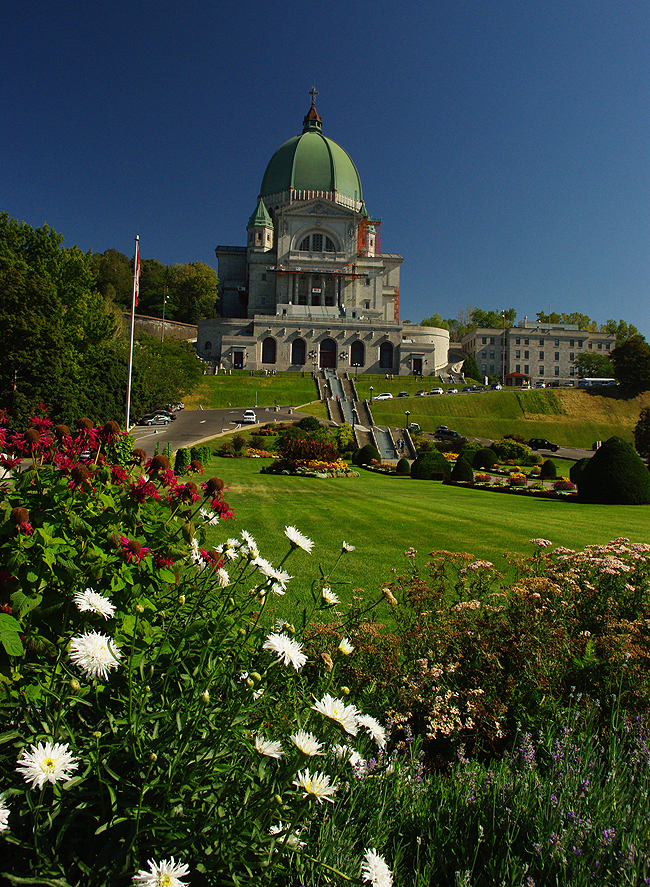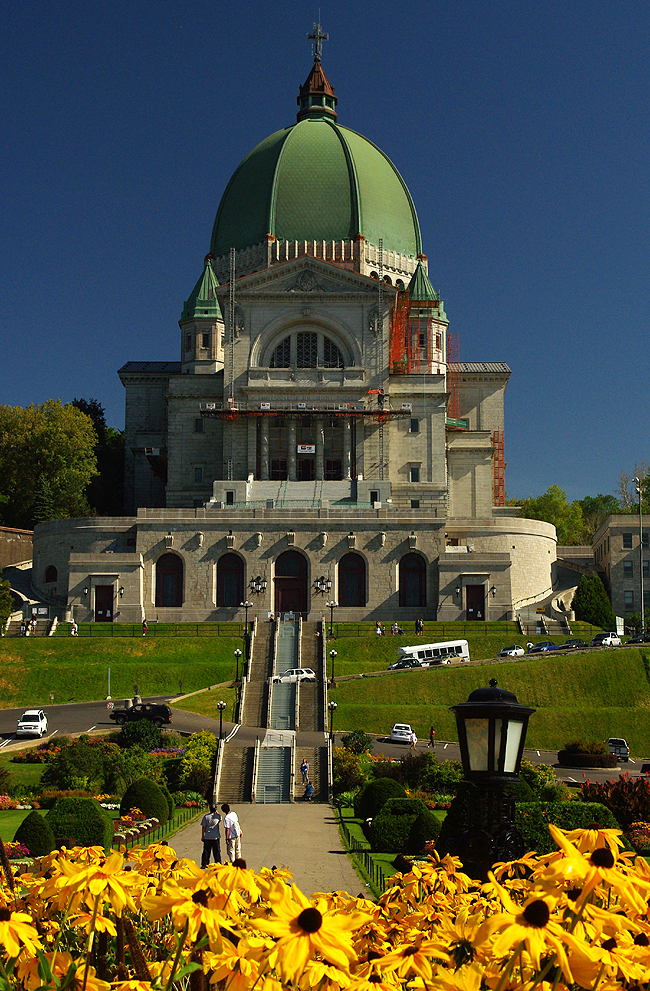 Above two images: Saint Joseph's Oratory of Mount Royal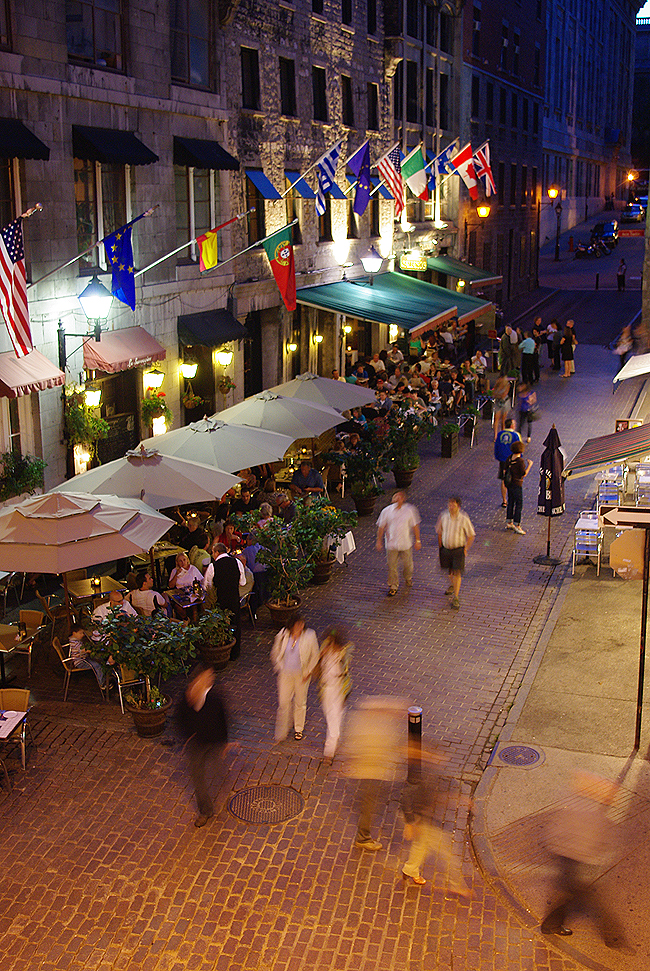 Old Montreal at night, as seen from Pub Saint Paul, on Rue Saint Paul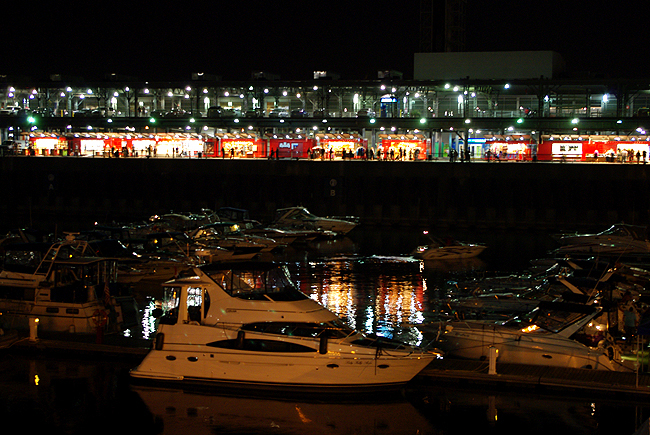 The St. Lawrence waterfront at the Old City...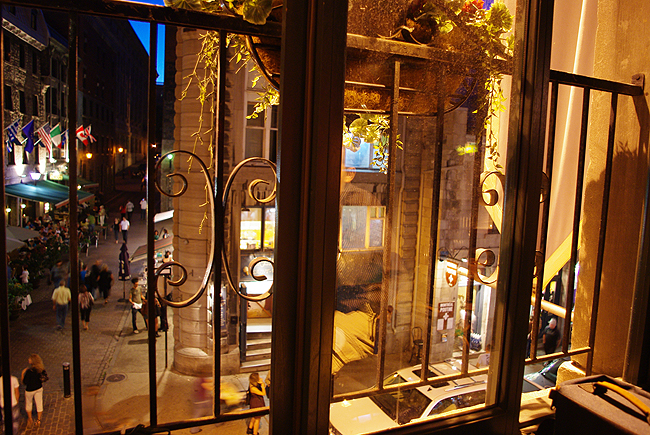 As seen from our Pub St. Paul window above the street of the same name...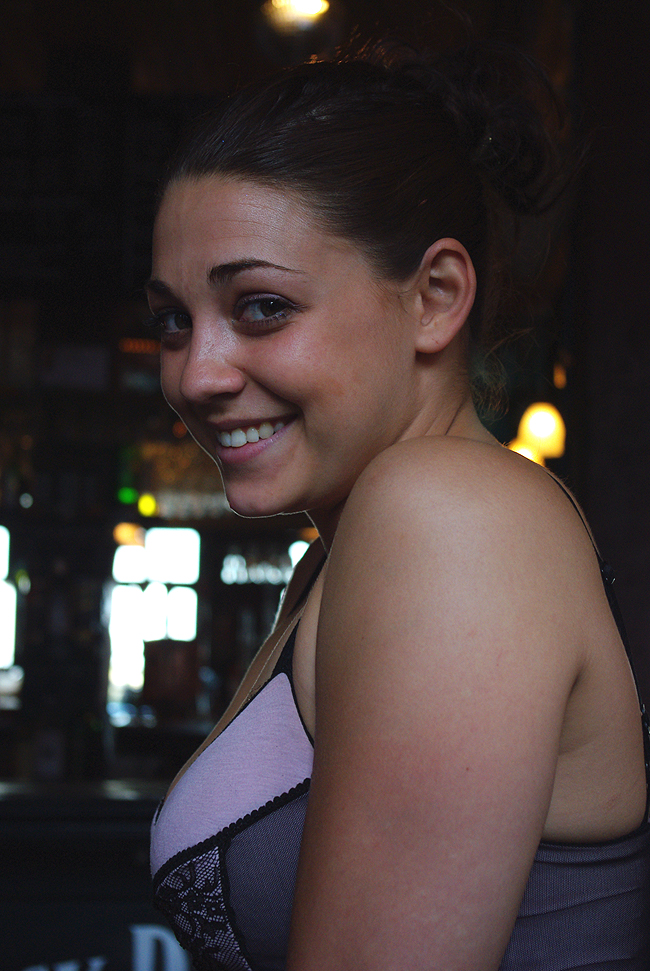 Myriam - our sweet - and beautiful - server at the Pub...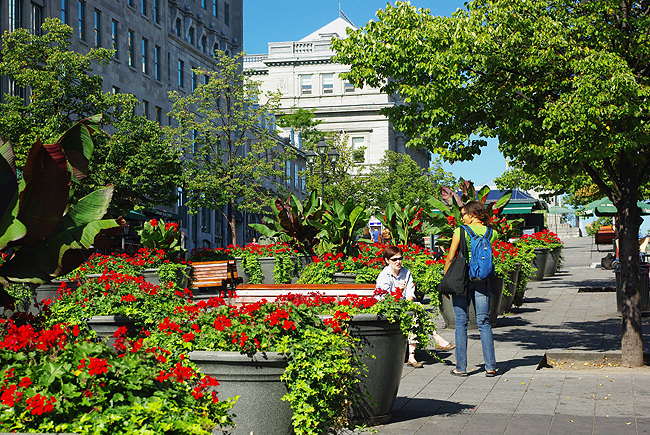 The pedestrian area of the Old City, near the waterfront along the St. Lawrence River...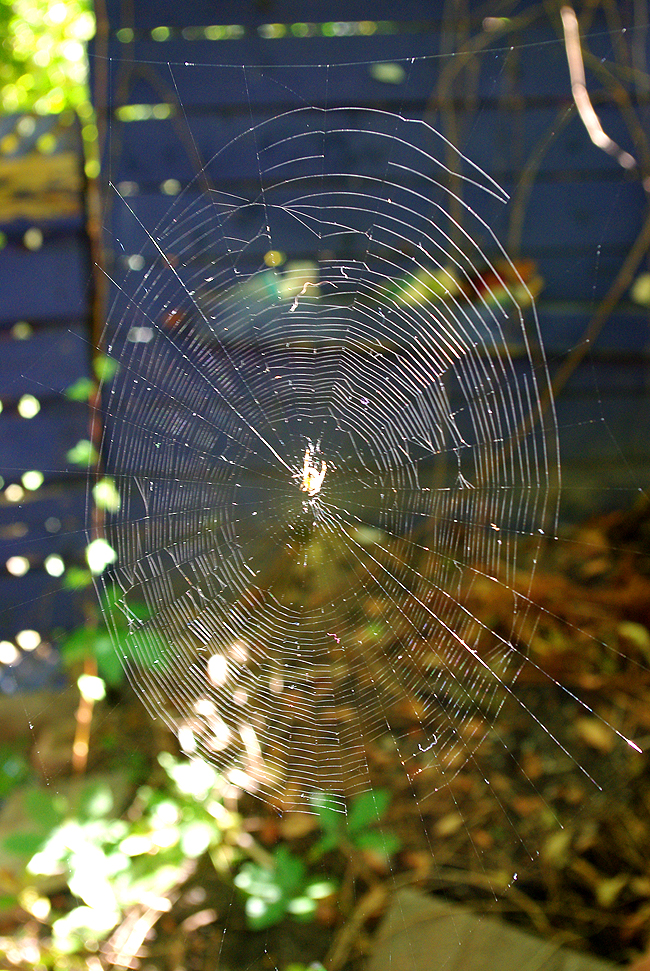 Beauty in nature! - a spider web in the garden next to our terrace dining area at Cafe Santropol. The cafe is located in the Mount Royal neighborhood along Duluth Street...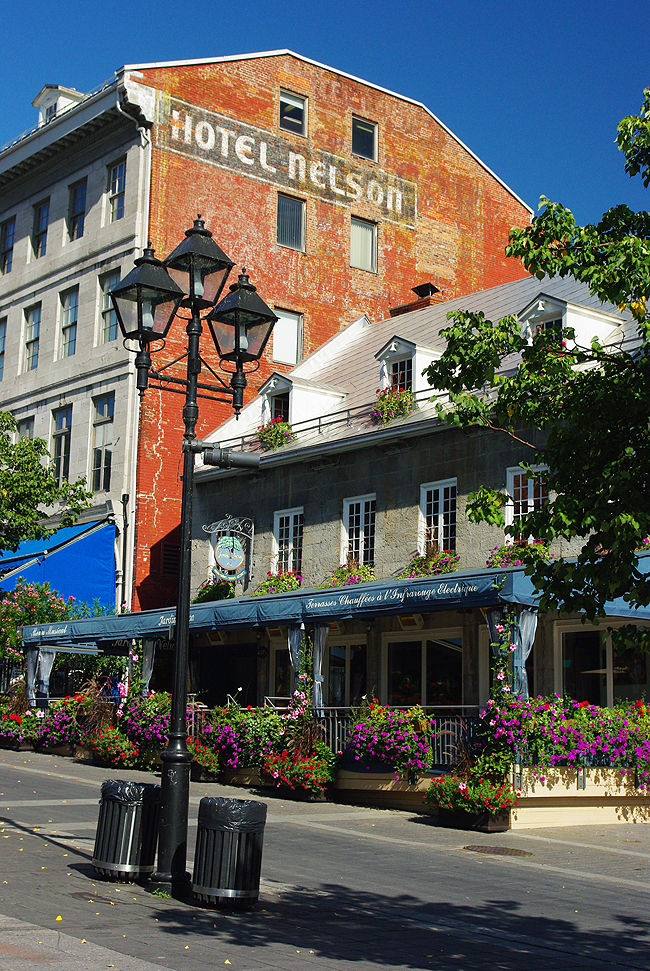 Colorful sidewalk cafes abound in the old section of the city - this one along a pedestrian mall just up from the waterfront...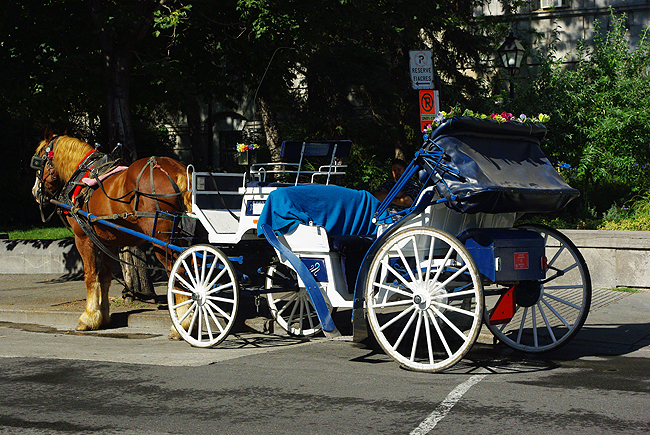 A carriage ride is a great way to see the sights...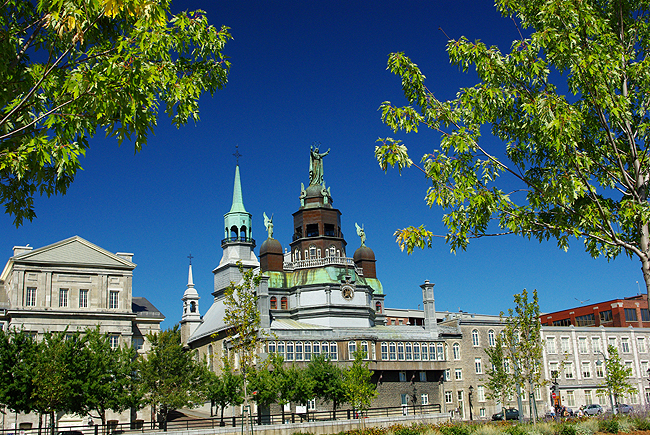 Just some of the ornate architecture that awaits...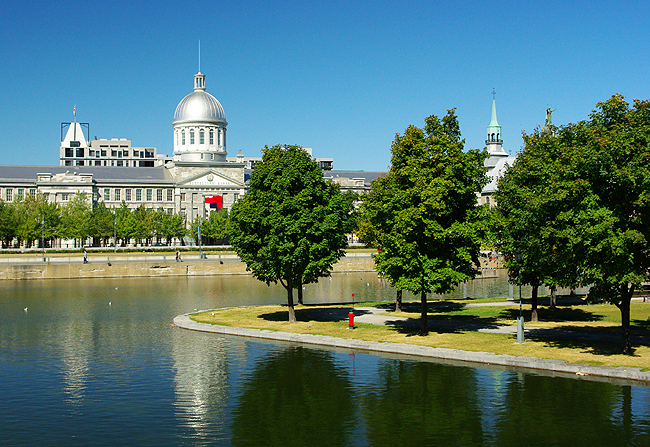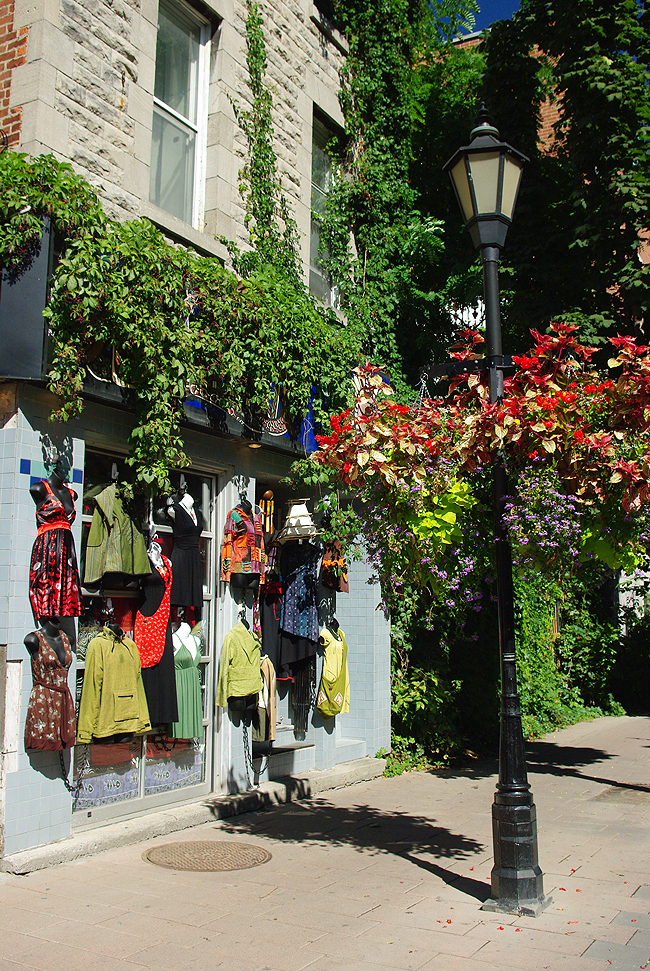 Lovely splashes of color in the Mount Royal neighborhood...
We hope you enjoyed these images from Old Montreal and Mont Tremblant National Park; perhaps they will inspire you to visit this beautiful area soon! Thanks for looking. - Dennis and Donna
Photos c. 2009, Dennis A. Hubbs, D&D Travel Services, LLC [HOME]