D&D Travel - the Olympic Peninsula & Rainforests of Washington State - Part 2 of 3
Welcome to our continuing tour of Washington State and the Olympic Peninsula - home to Olympic National Park and the rainforests of the Pacific Northwest...The next 20 images will give you just a taste of what the area has to offer!
[home]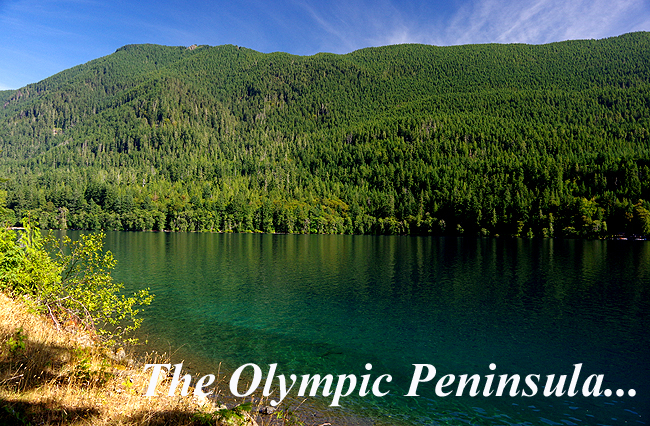 Above and next 3 images below - Lake Crescent, just west of Port Angeles...The peninsula is an easy 30-minute ferry ride from Edmonds, WA to Kingston.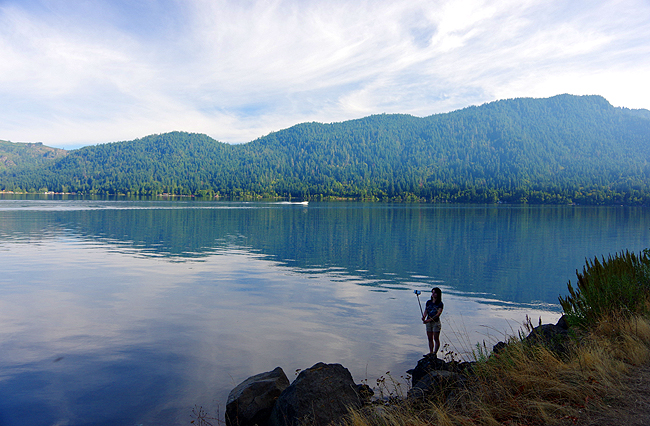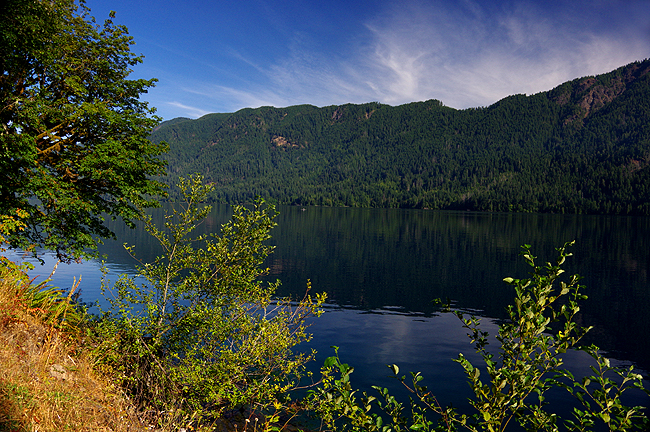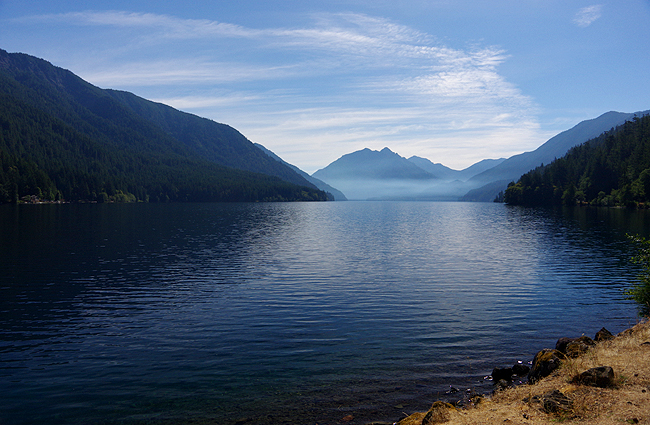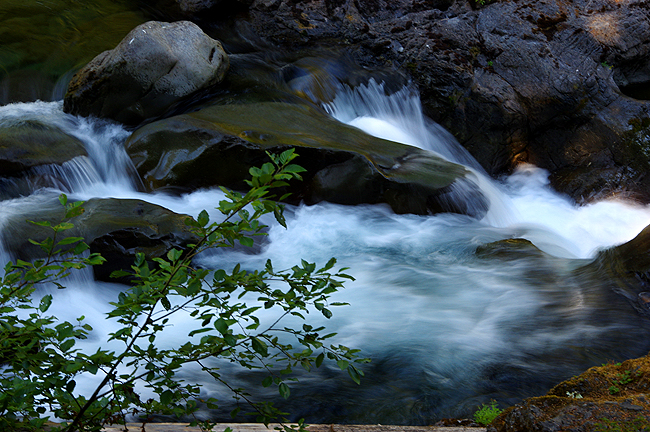 Salmon Cascades - tumbling toward the Sol Duc River, along the road to Sol Duc Hot Springs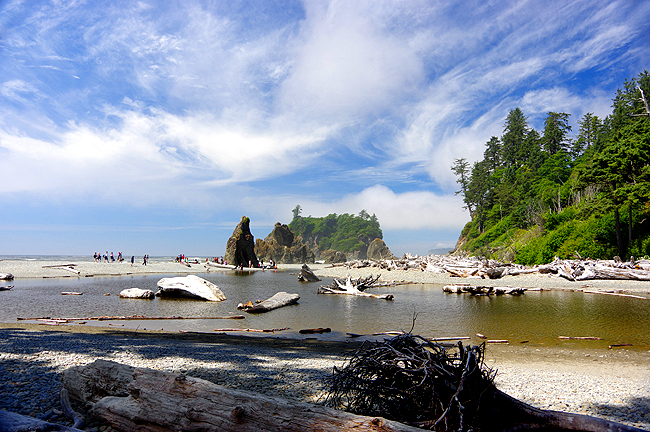 Above and next two below: Ruby Beach, on the Pacific Coast off Highway 101, is a driftwood lovers' paradise and NOT to be missed on any tour of the area!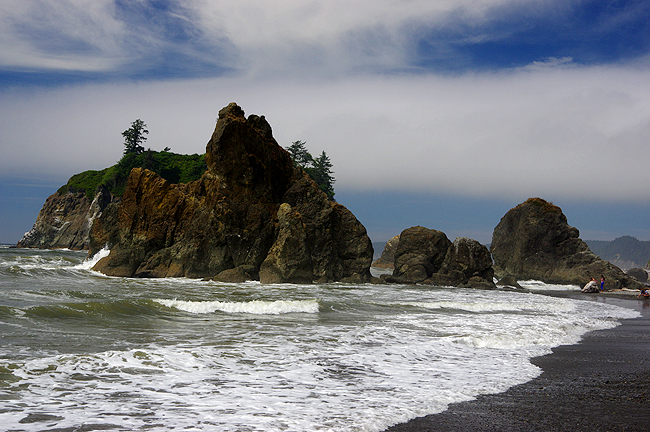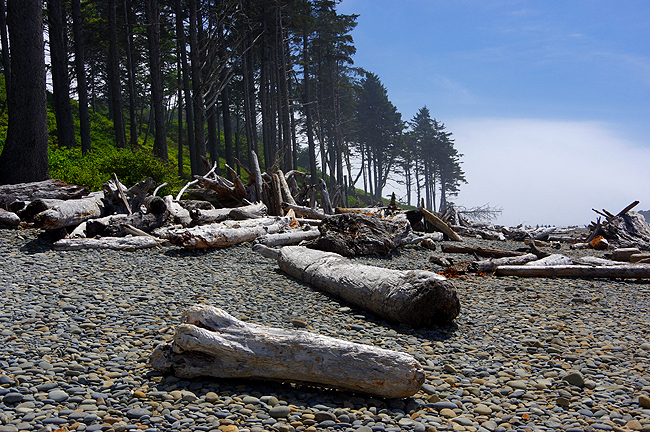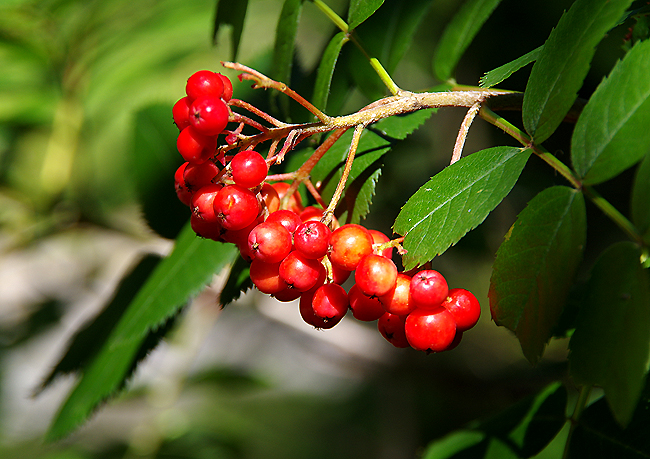 Above and below: Just some of the amazing colors in the forest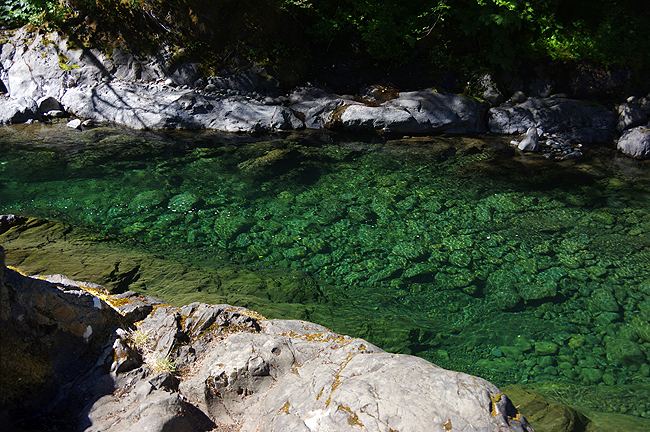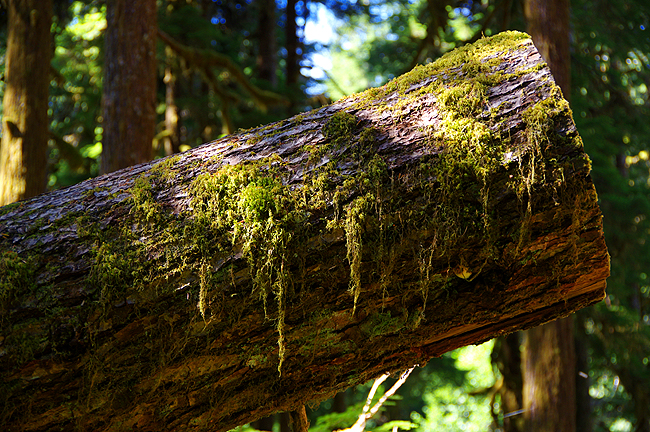 All manner of moss, fungi and lichen call the forest home...This moss is just beginning to take hold on a recently-fallen log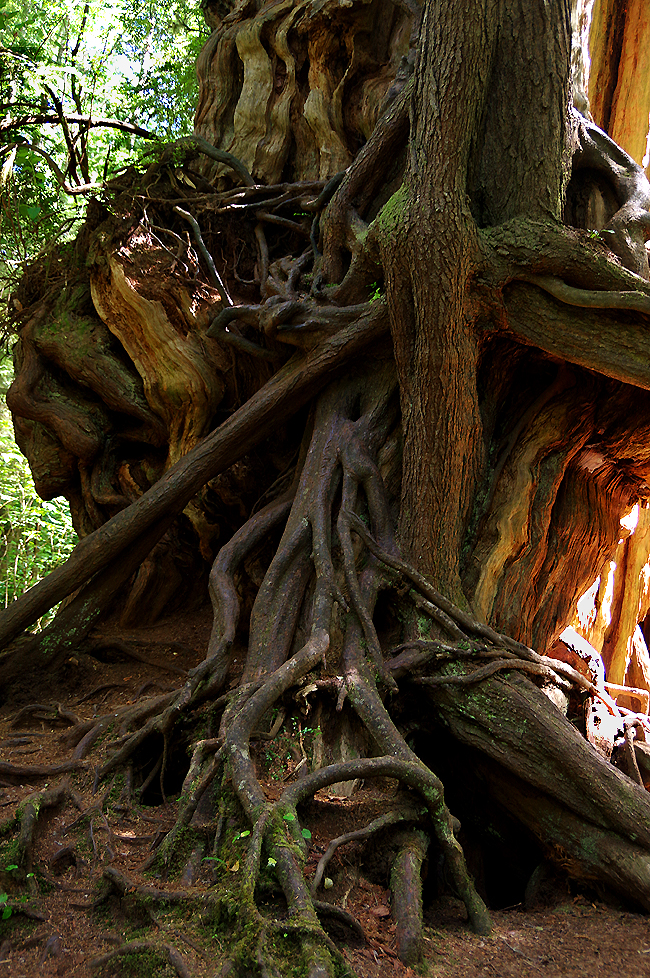 The Big Cedar Tree - a Western Red Cedar - in all its gnarled splendor, split in two during a 2014 storm. It was almost 20 feet in diameter and 174 feet tall... Appears to be directly out of a Harry Potter movie!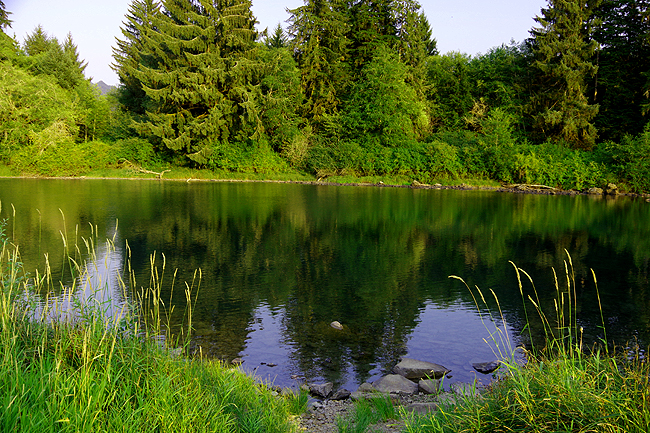 Above and below: The Quinault River, seen from our lodge in Amanda Park - the Quinault River Inn. The river flows from the rainforests directly to the Pacific Ocean...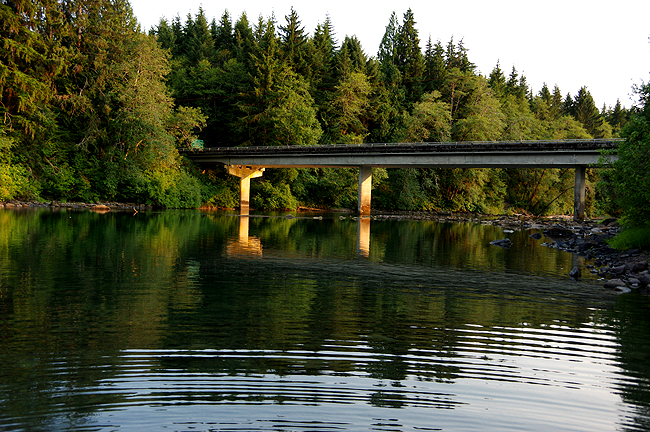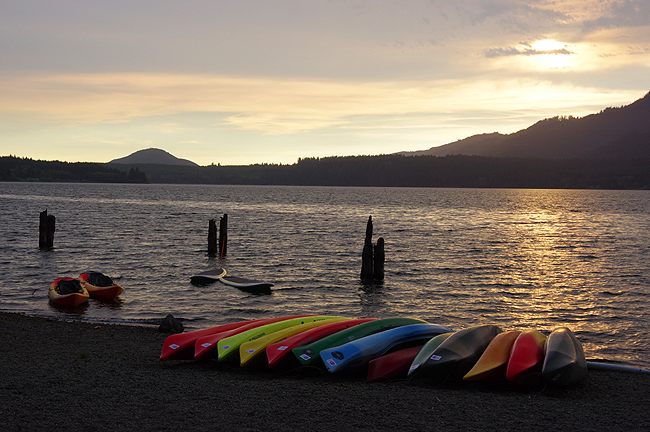 Above and below: Sunset on Lake Quinault - formed by the Quinault River - as seen from the grounds of Lake Quinault Lodge in Olympic National Park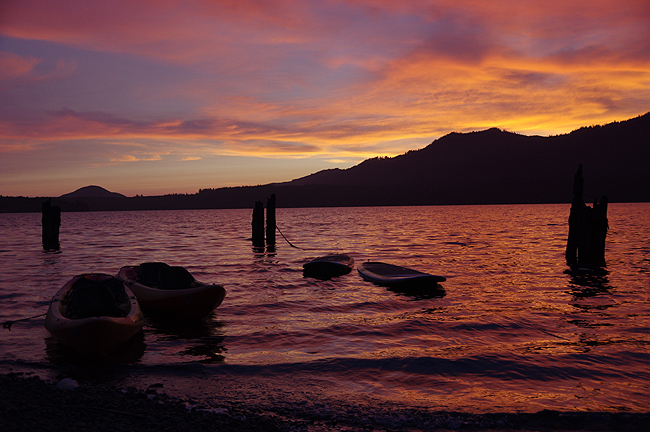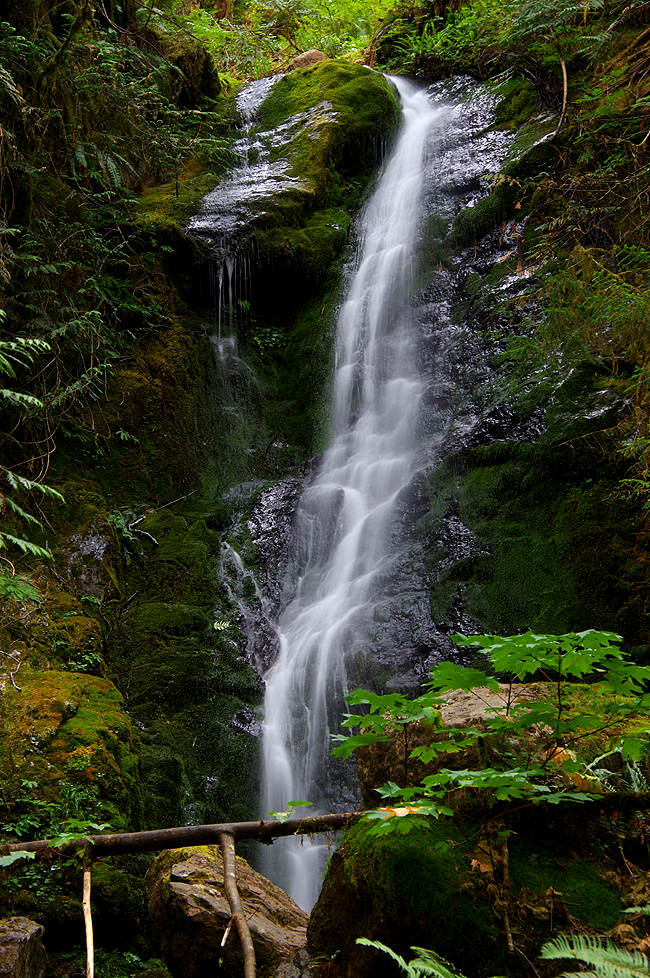 Merriman Falls, along South Shore Road bordering Lake Quinault...About 50 feet tall, it flows as part of Finley Creek, tumbling toward Lake Quniault.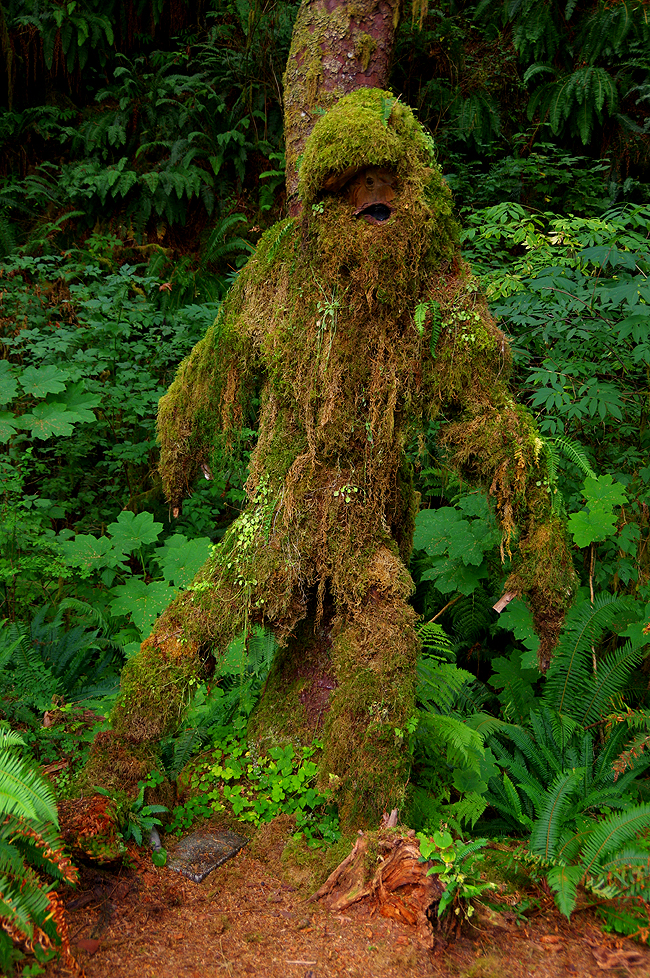 "Morgan the Mossquatch" - near Merriman Falls, by local artist Jason MacDonald. He even sports a Facebook page!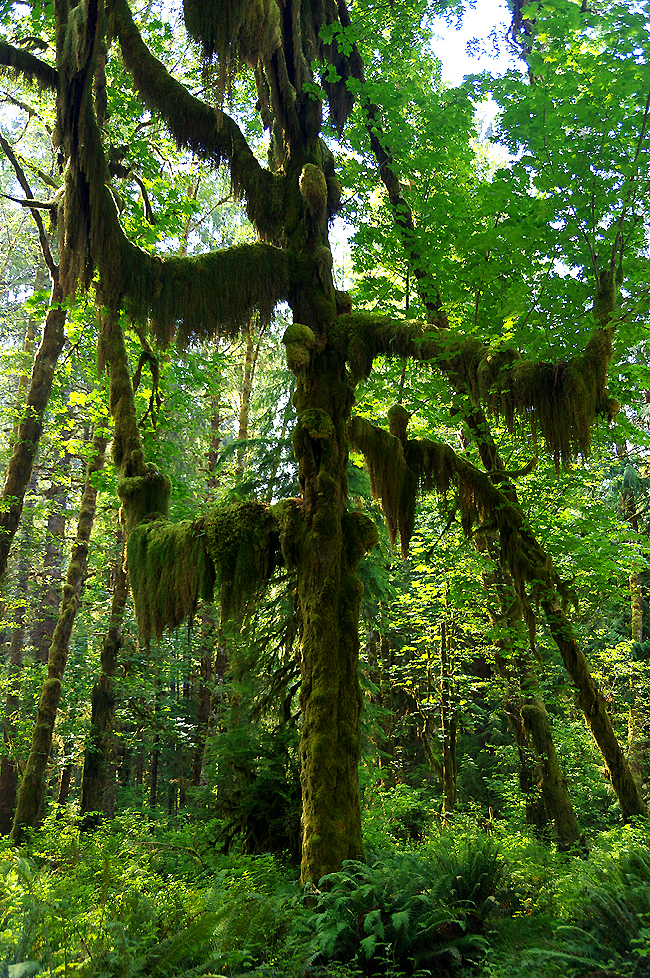 Above and below: Deep-green moss covered trees fill the Quinault Rainforest - these bordering the North shore of Lake Quinault.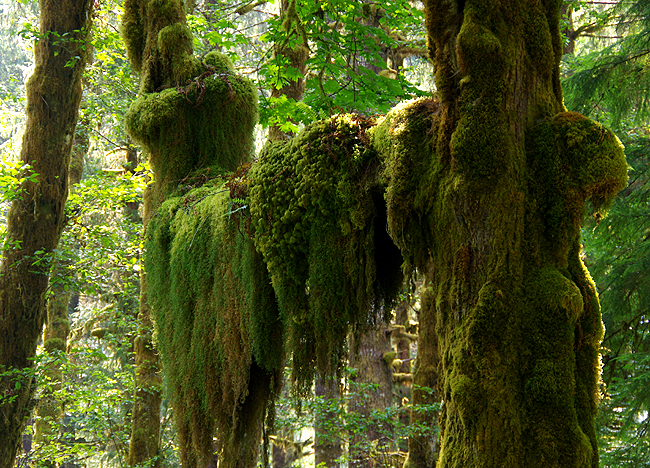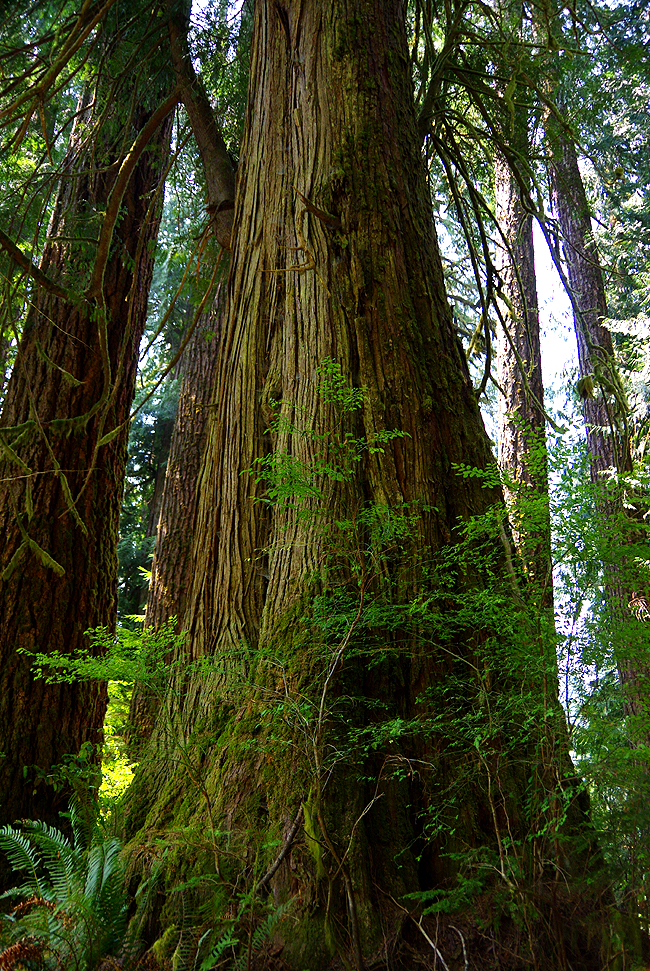 Old growth forest - home of giant trees such as Douglas Fir, Western Hemlock, Western Red Cedar, Grand Fir and Sitka Spruce - fill the lowlands of the Quinault Rainforest. Usually, these forests have the following characteristics:
Trees older than about 200 years
Abundant downed wood on the ground
A multi-layered canopy
Standing dead trees called snags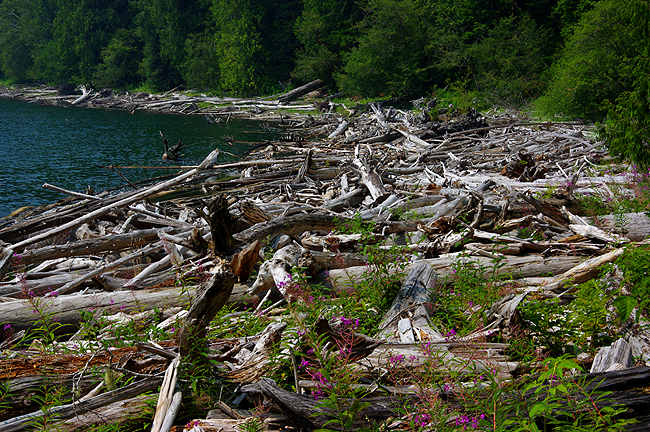 Finally, a look at wildflowers growing amidst driftwood piled along the north shore of Lake Quinault, at the edge of Quinault Rainforest...
Thanks for visiting! For a look at Part 3 of this series - Mount Rainier and North Cascades National Park - please click here!
all images on these 3 pages are © copyright 2015, Dennis A. Hubbs/D&D Travel Services, LLC





Land Tours - Cruising - Travel Glossary - Gallery - Email Us