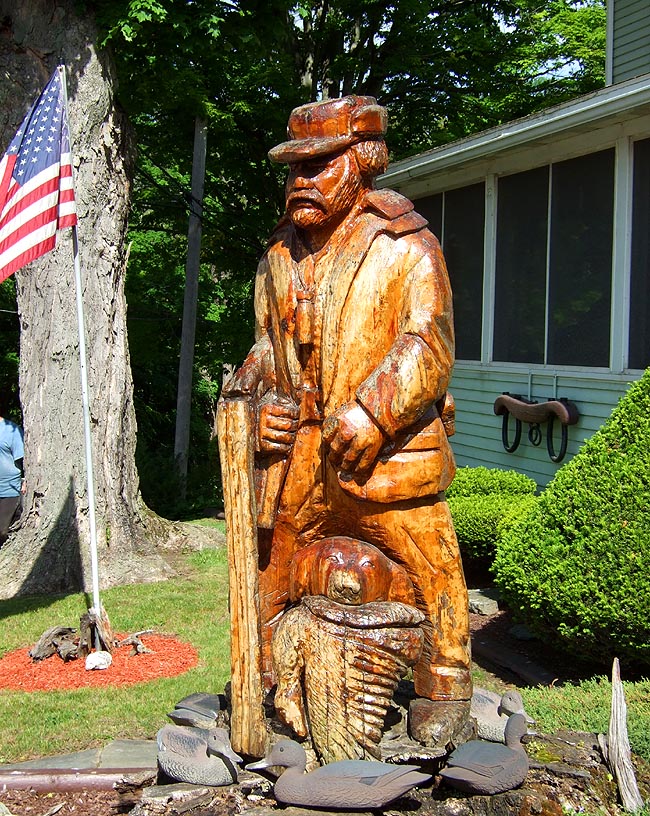 A lovely wood carving by a local artisan adorns a front yard in Laceyville, PA - a Wyoming County rural town on the North Branch of the Susquehanna River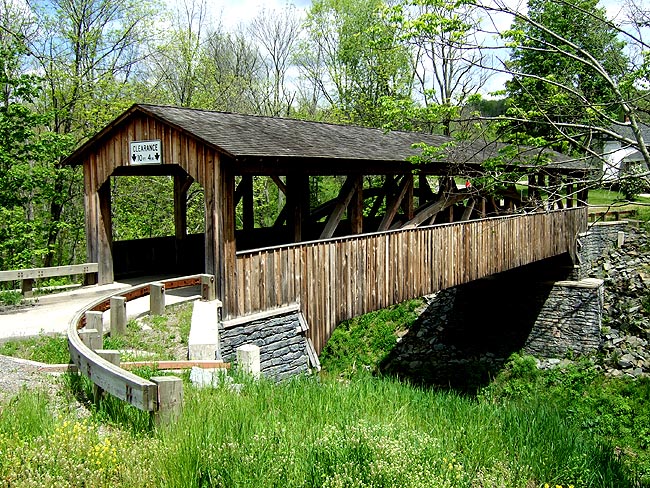 There are a number of well-preserved covered bridges in the Endless Mountains region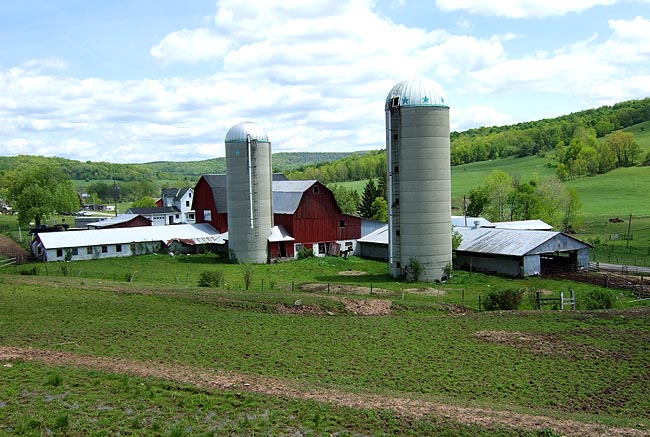 Incredibly scenic rolling farmland along the PA Route 6 corridor in Bradford County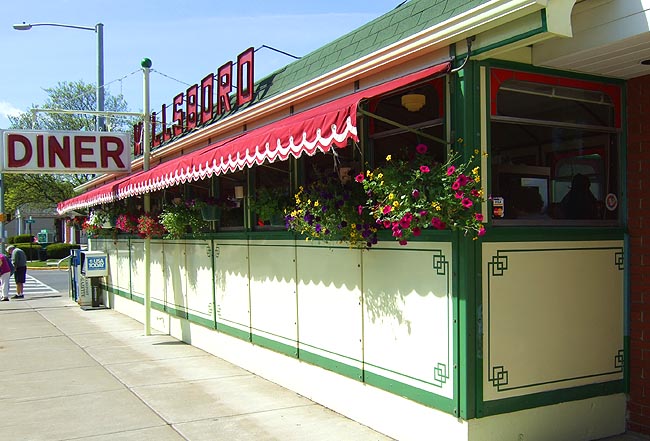 Wellsboro Diner, built in Massachussetts in 1938 and all-porcelain, is located on Main Street, at the junction of Routes 6 & 660, Wellsboro - a great place for fabulous home-style meals in a vintage diner. In our opinion, there is nothing more "roadside America" than an authentic diner!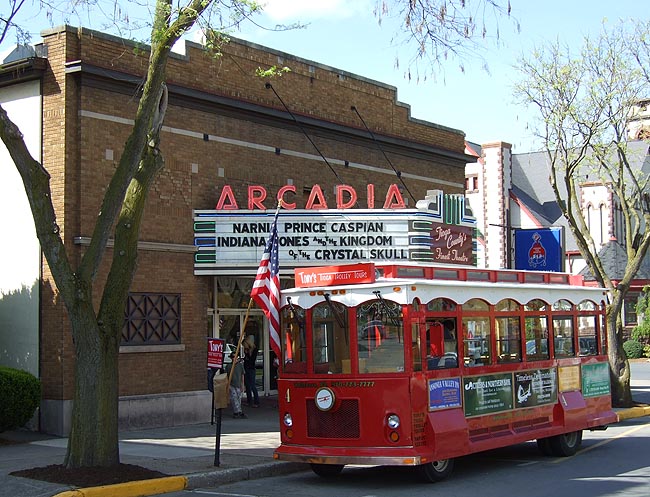 The traditional local movie theater is alive and well in historic downtown Wellsboro, PA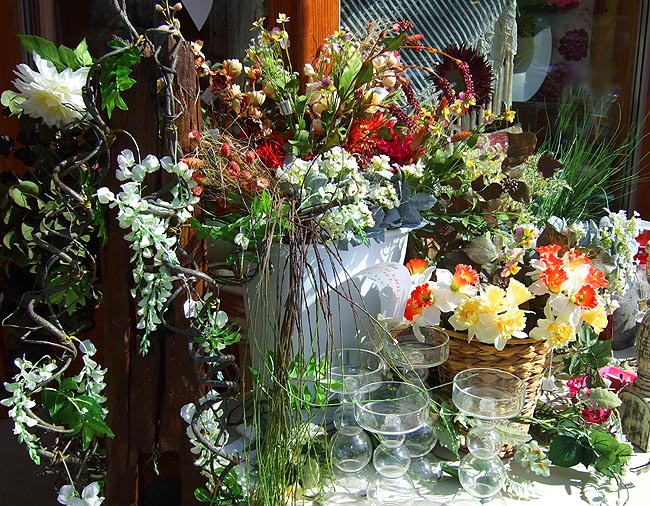 A local floral shop welcomes visitors with a colorful spring display along Main Street, Wellsboro!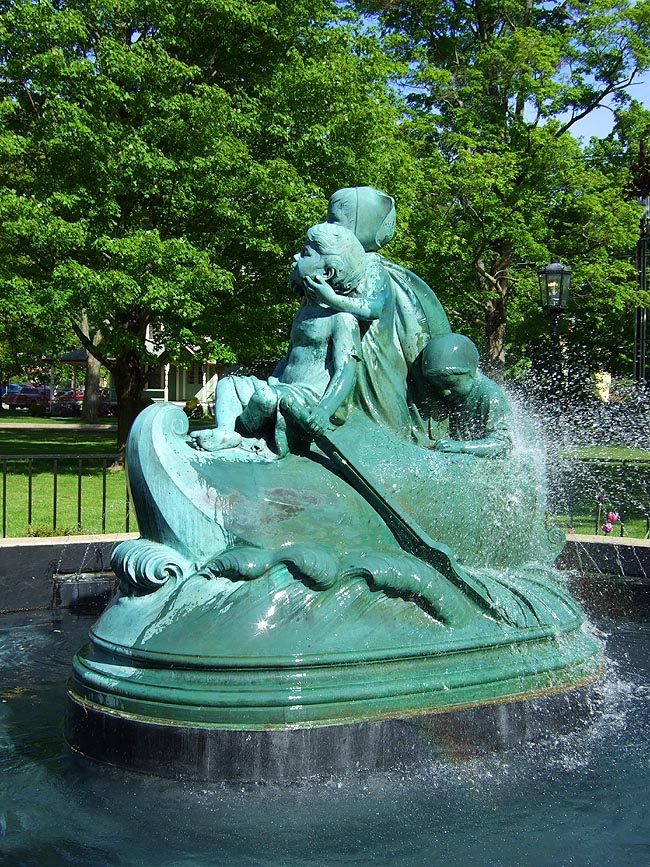 Wynken, Blynken and Nod - of Dutch lullaby fame - in the form of a fountain on the town green in the center of Wellsboro, Pennsylvania. The downtown area is lined with gaslamps and is absolutely lovely to behold at night!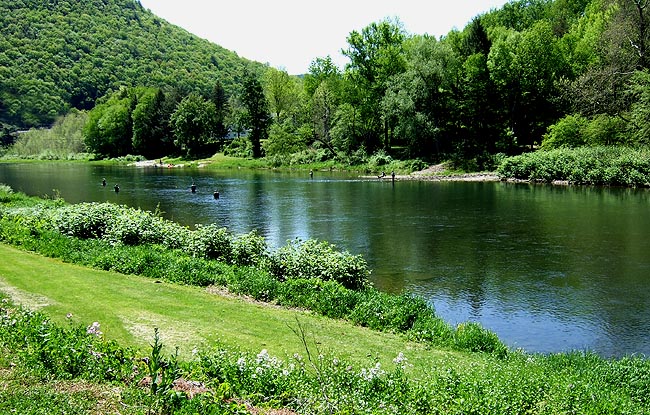 Pine Creek, along PA Route 414 in Lycoming County. A walking/biking path traverses the entire length of Pine Creek, which flows through Pine Creek Gorge - Pennsylvania's own "Grand Canyon." The creek is a canoeist's and outdoor lover's dream come true!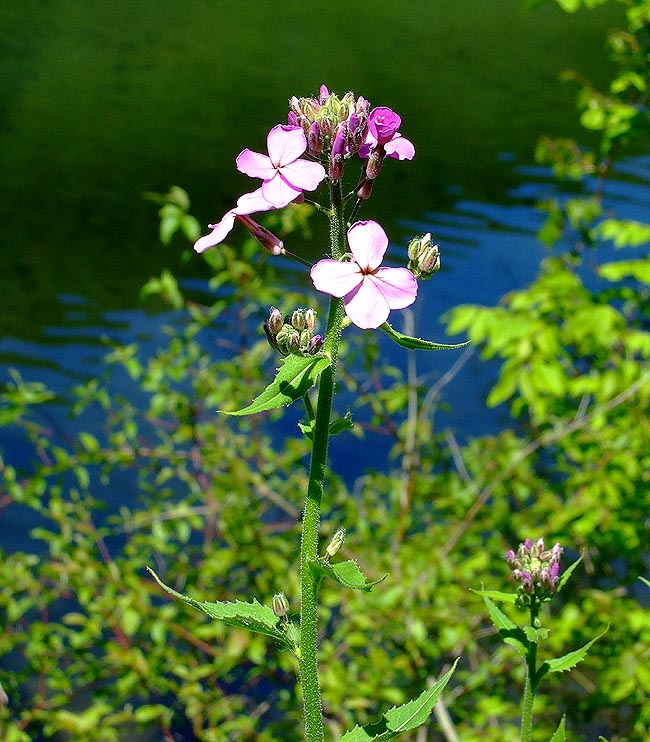 Wildflowers adorn the banks of Pine Creek. In fact, they are everywhere along the highways and backroads of rural Pennsylvania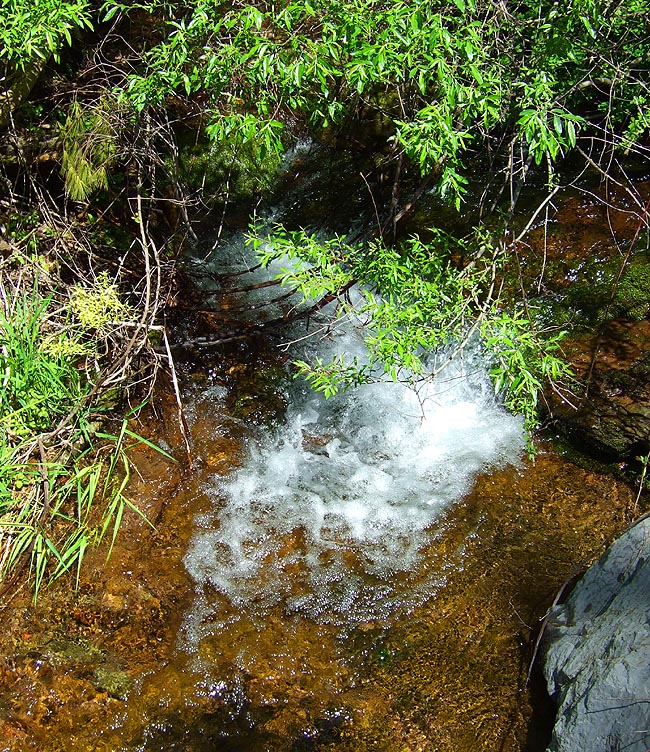 A stream tumbles down a hillside toward Pine Creek, along PA Route 414 near Cammal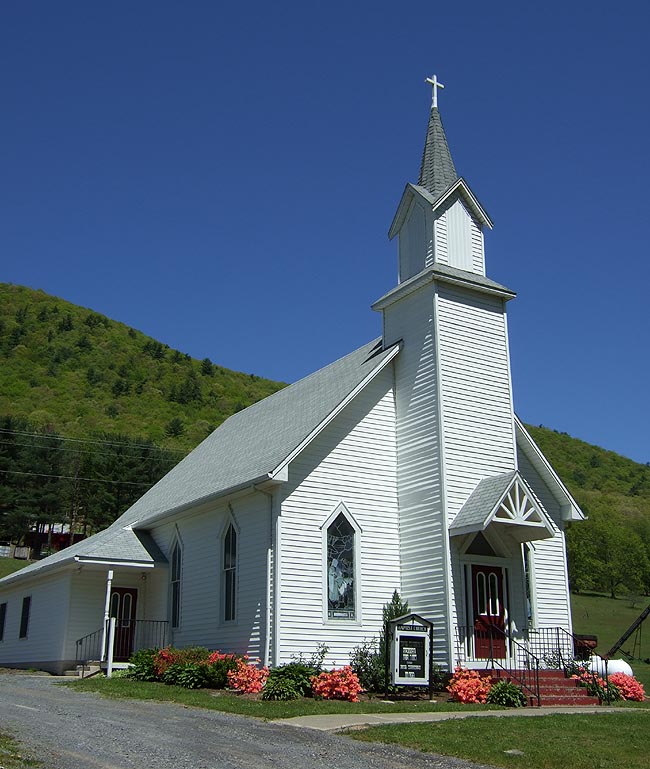 Lovely country churches dot the landscape in the Endless Mountains region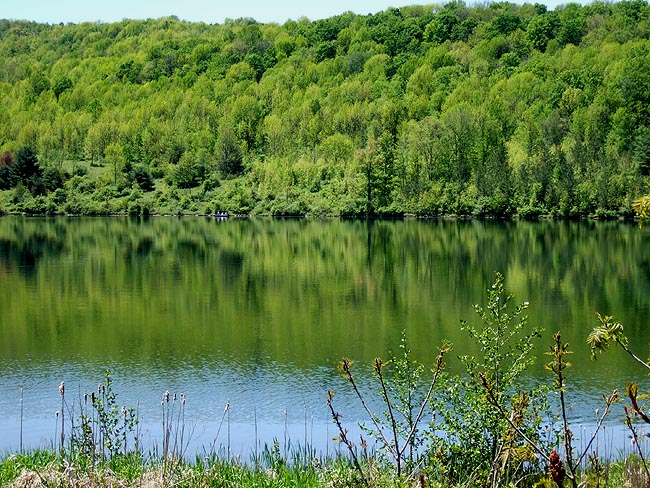 As smooth as glass, the spring foliage reflects in the waters of a beautiful lake in Tioga County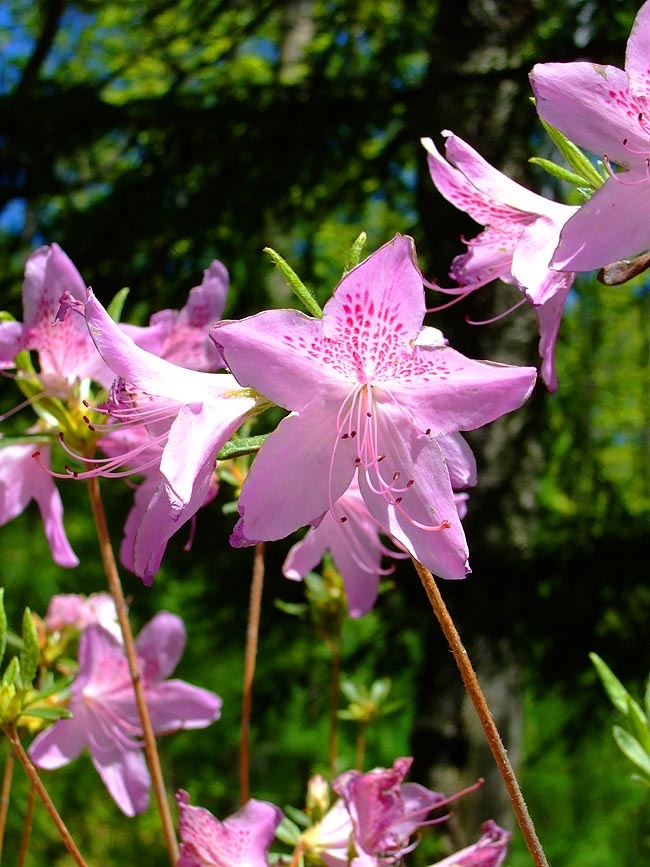 Rhododendron blossoms at Pennsylvania's Grand Canyon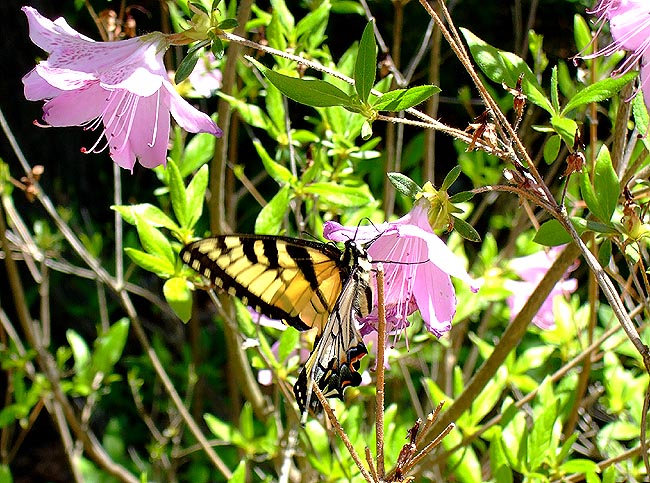 A butterfly pauses for a few moments to sample nectar from a flower, in Leonard Harrison State Park on the east rim of the canyon (Pine Creek Gorge)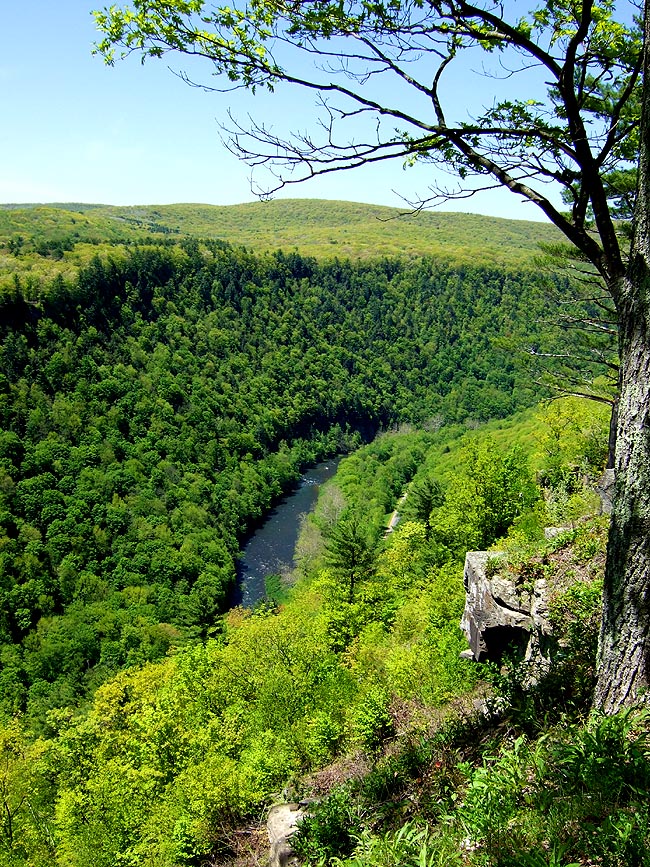 The Grand Canyon of Pennsylvania (Pine Creek Gorge) at the terminus of PA Route 660 west of Wellsboro, as seen from the east side lookout in Leonard Harrison State Park. The canyon is 50 miles long - Pine Creek can be seen 1000 feet below. 300,000 acres of mostly state-owned land surround the canyon, where bear, grouse, turkey, deer and all manner of wildlife can often be spotted. The area is also a leaf peepers paradise during the fall foliage season!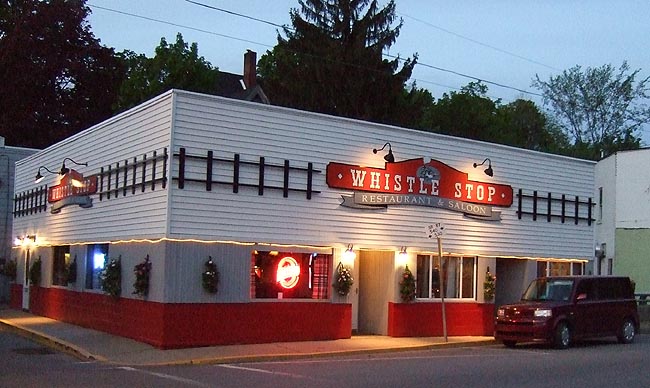 A terrific meal is to be had, prepared by the good folks at The Whistle Stop in Dushore, Pennsylvania. Dushore, located at the junction of PA Routes 87 and 220 in Sullivan County, is also the home of Bird Song Winery - a super place for some great local wine!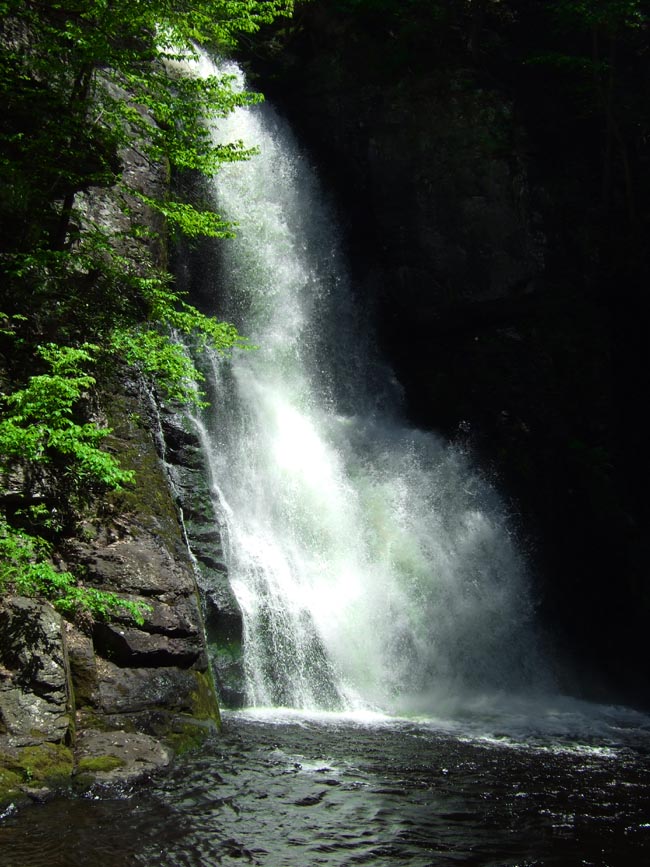 Bushkill Falls is a perfect setting to spend some time! There are actually a series of falls - this is the main cataract along Bushkill Creek, reached by an easy trail. The park is privately-owned - by the same family for generations - and offers a beautiful picnic area as well. There are four trails along the falls and creek, designed for hikers and non-hikers alike and the views are stunning. Bushkill is located in the Pocono Mountains of Eastern Pennsylvania, just off Route 209 in the center of the Delaware Water Gap National Recreation Area. The gap offers numerous outdoor recreational opportunities along the Delaware River, which runs through the park. The northern portion of Route 209 is easily accessed directly off Interstate 84 just over the New York border, passing through the historic town of Milford before entering the gap.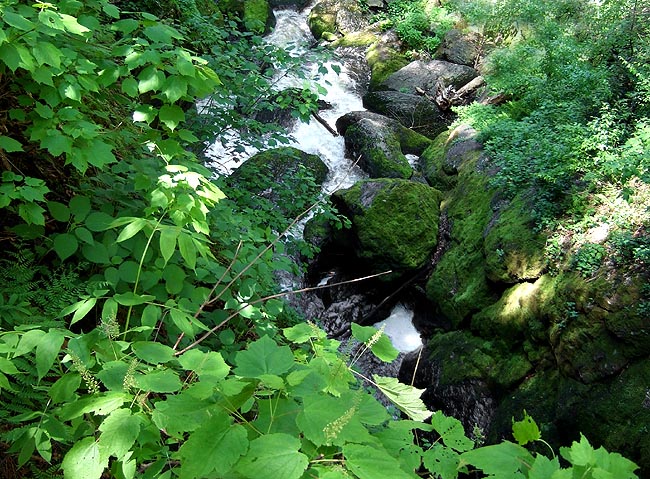 Moss covers rocks as Bushkill Creek tumbles past on its way to several lower falls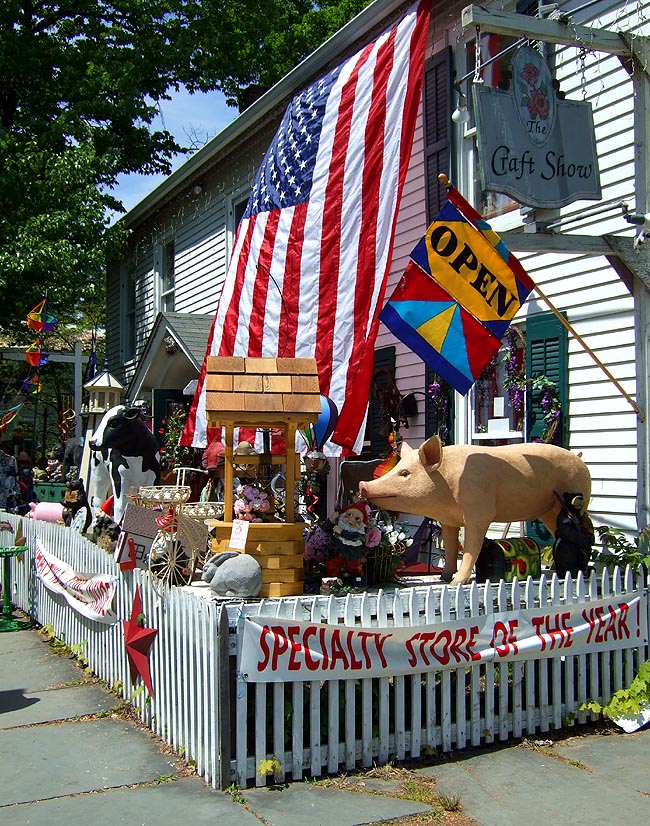 The Craft Show - a unique and fascinating gift shop in Milford, Pennsylvania. What you see here is just the beginning... The following six images are just a few of the thousands of lovely things you'll find in this shop along the main drag - Route 209 - in downtown Milford!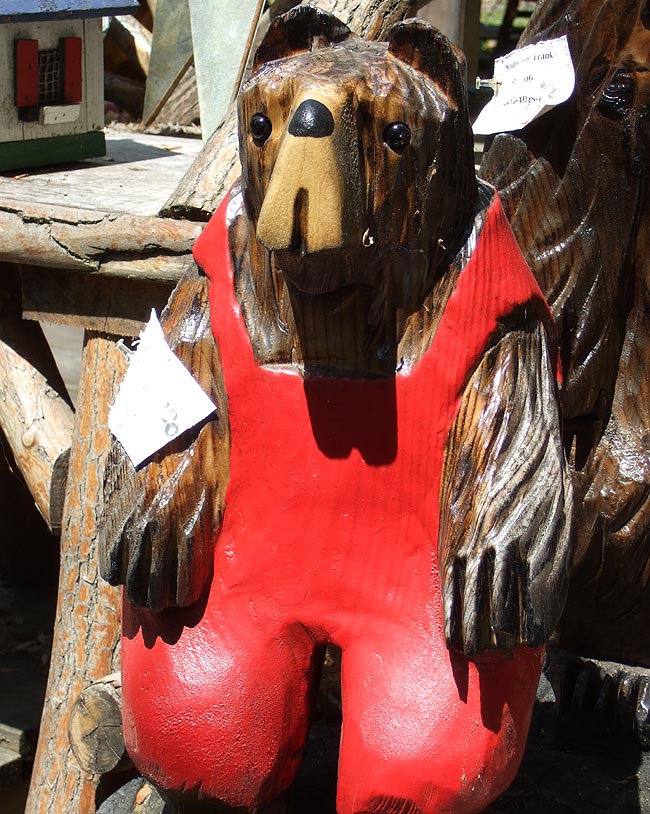 One of a number of fascinating animal carvings in the courtyard adjacent to the shop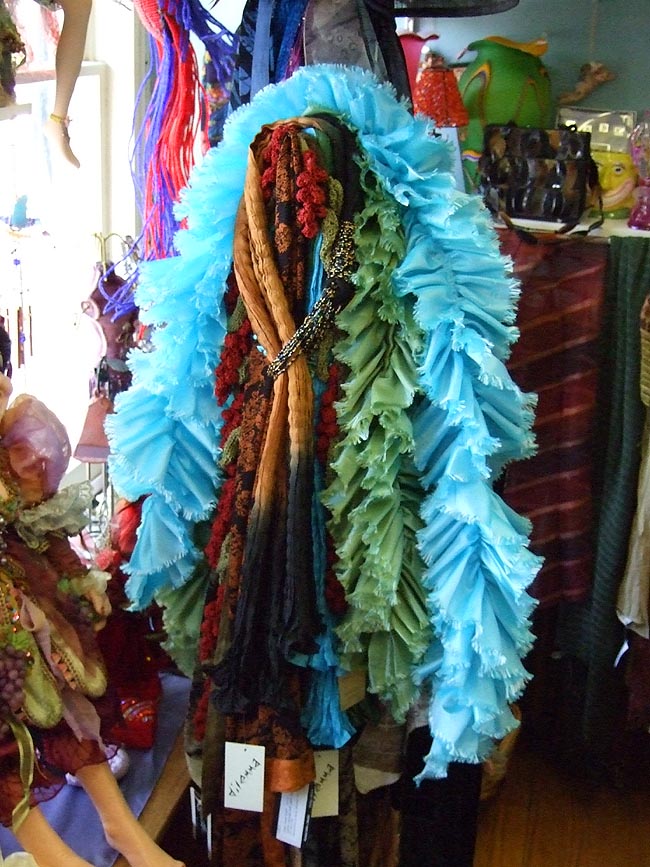 Colorful Boas on display in an upstairs room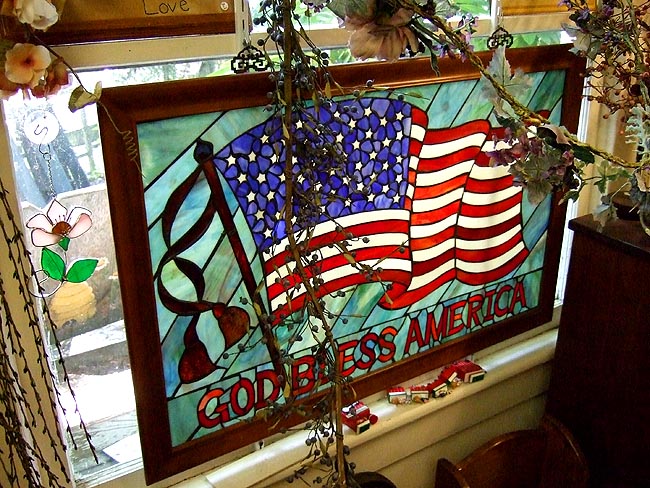 Above and below: Two of many lovely stained glass hangings we spotted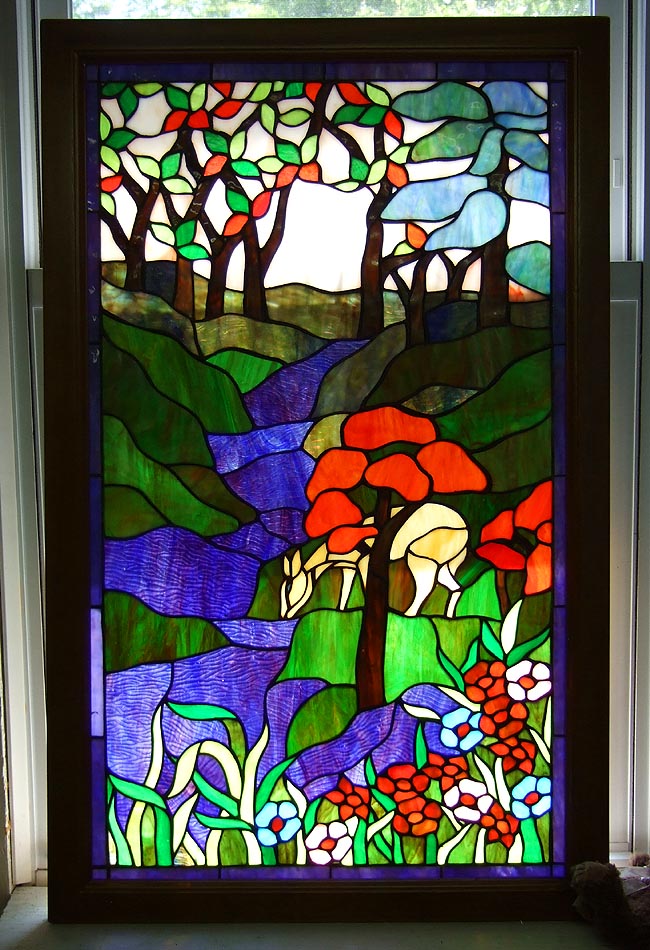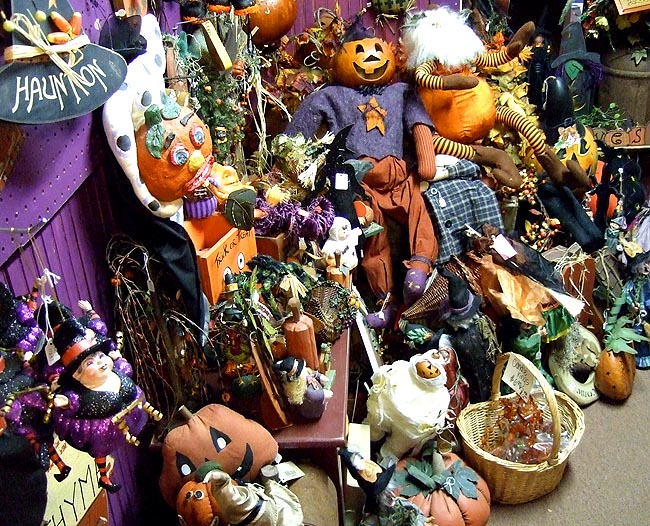 All manner of things Autumn and Halloween -a veritable treasure trove of knick-knacks!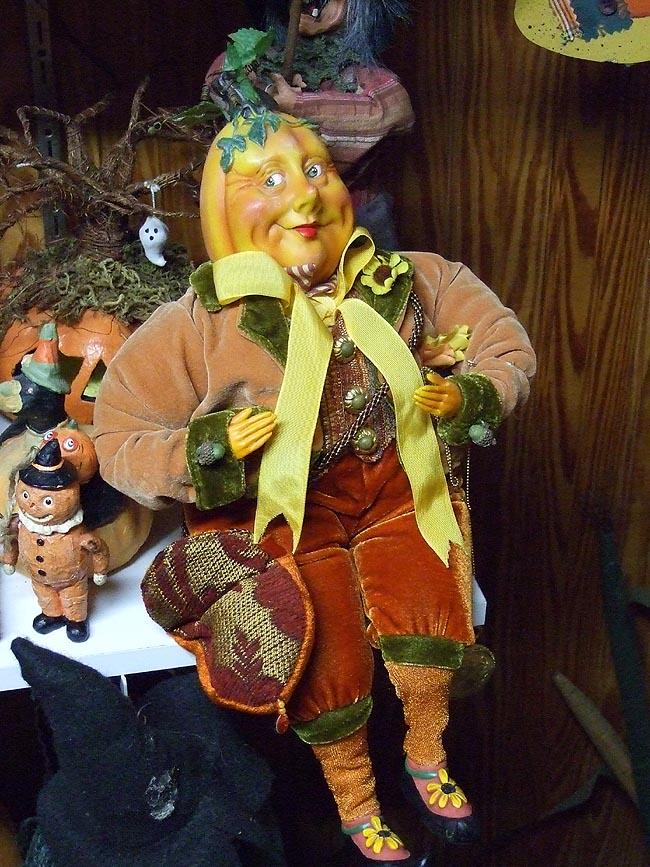 One of our favorite characters! This place is well worth a visit at any time...