D&D Travel's Historic Savannah, Georgia and Tybee Island...
(Please note: High quality photos...please allow ample time to load!) [Home]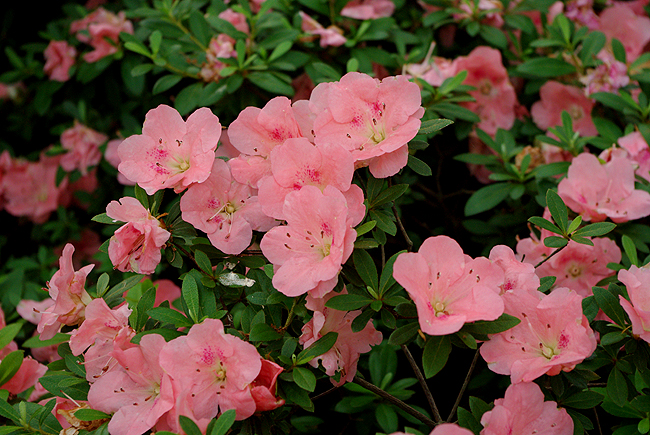 Flowers are everywhere in the Historic Districts of downtown Savannah...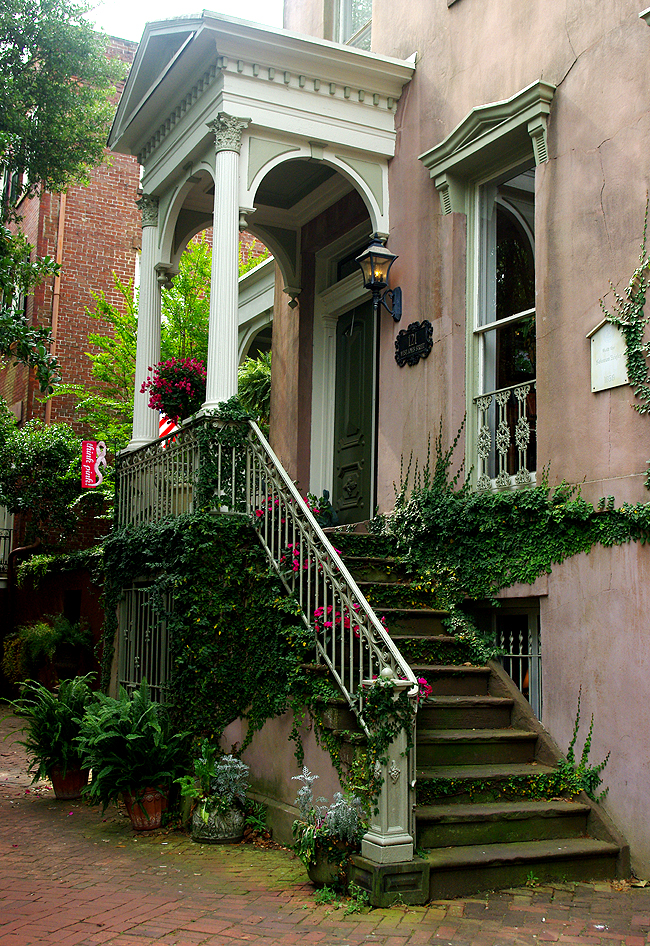 More than 20 beautifully landscaped "squares" dot the Historic Districts, with lovely architecture at every turn...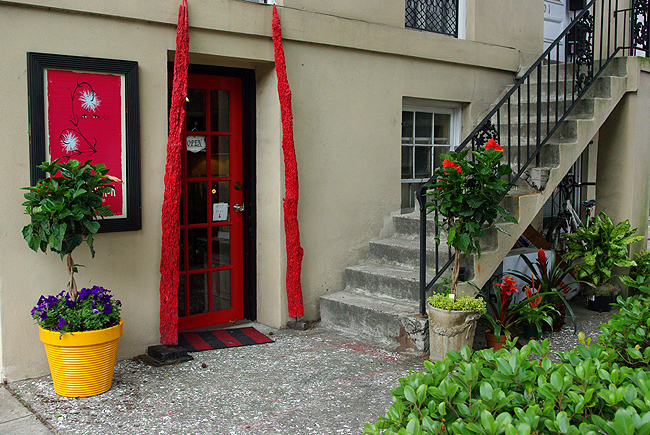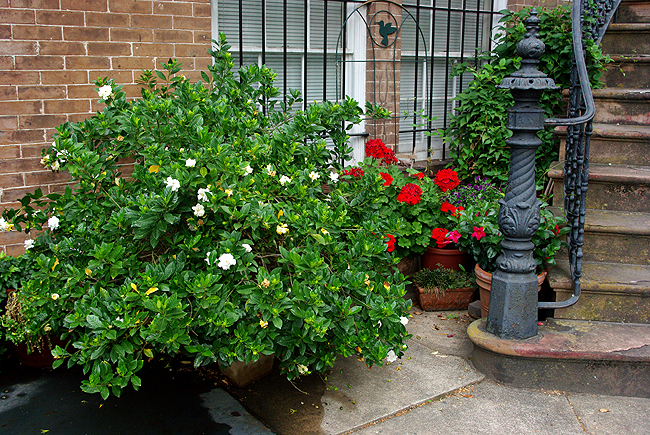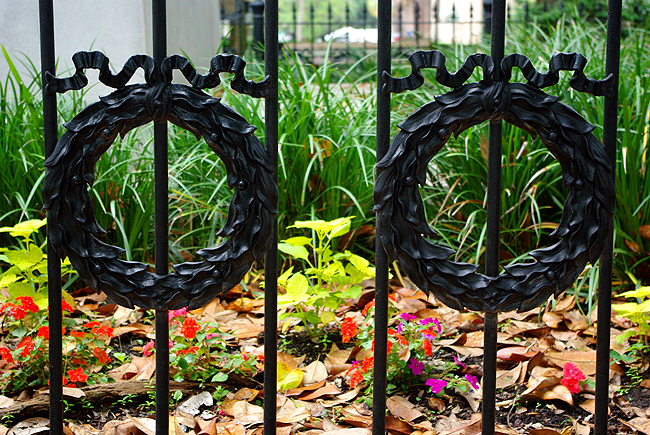 Ornate iron work decorates the fencing surrounding Pulaski Monument in Monterey Square. General Pulaski was mortally wounded on the 9th of October, 1779, while fighting with the Pulaski Legion in the Siege of Savannah...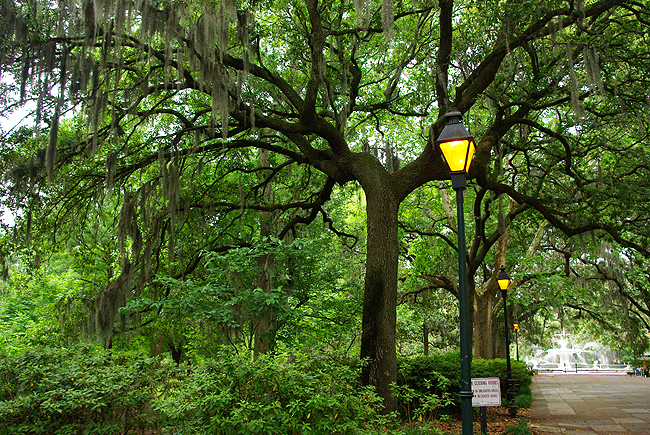 The entrance to Forsyth Park, in the center of historic Savannah. Note the Spanish Moss hanging from the trees...It is virtually everywhere!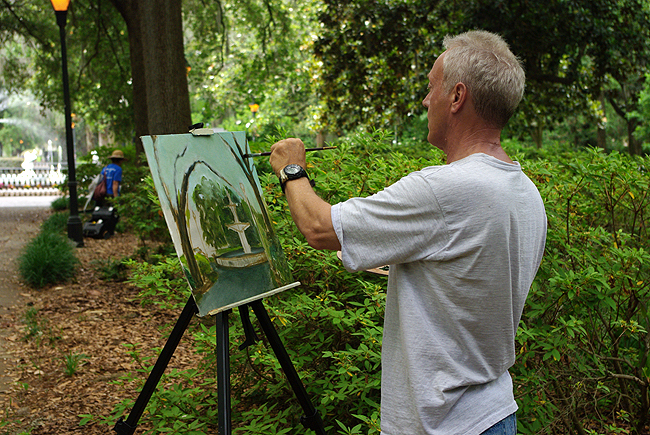 An artist paints the Fountain at Forsyth Park - a very popular subject for local artisans (see image below). Many of the areas' galleries display and sell paintings of this beautiful subject!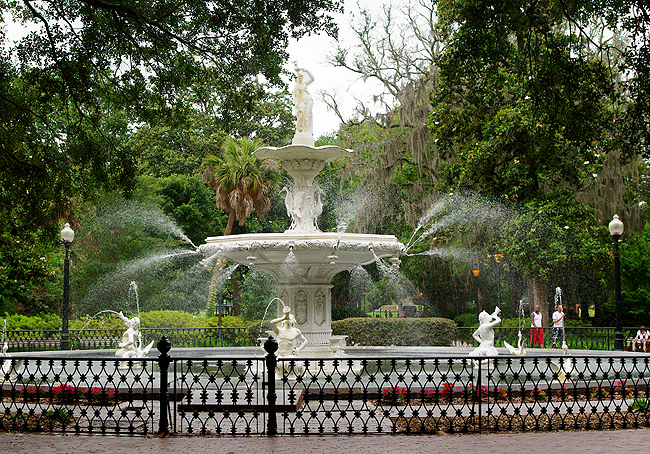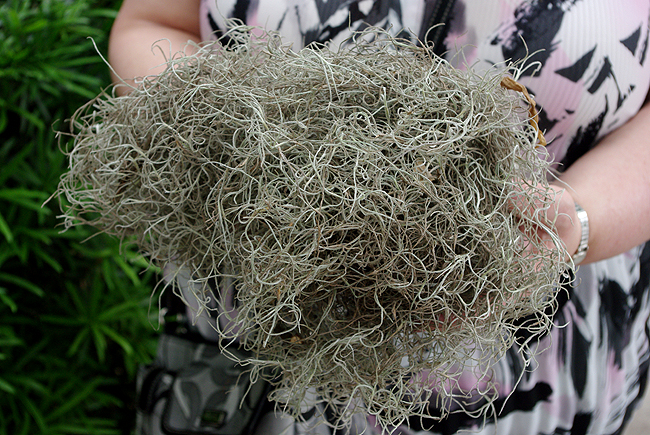 Donna holds some Spanish Moss that was simply lying on the sidewalk...and apparently doing quite well, thank you!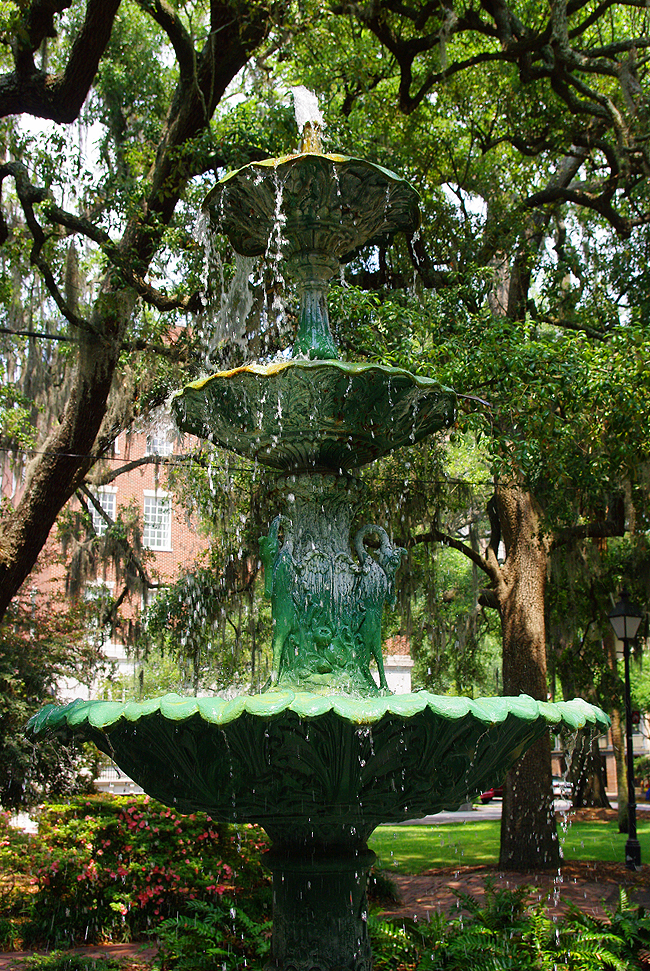 Another fountain adorns yet another of Savannah's historic squares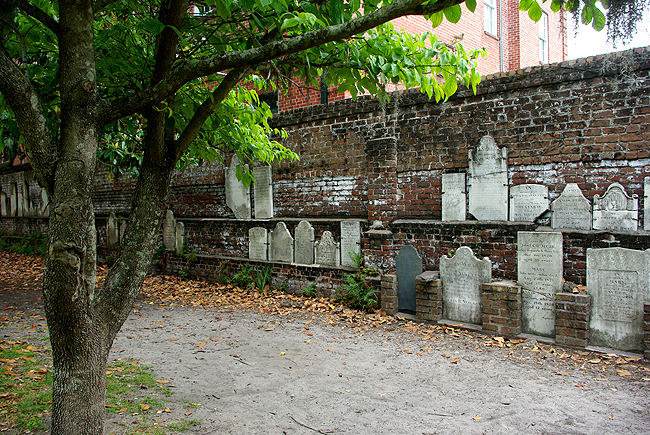 In Colonial Park Cemetery - a "wall of remembrance" - old gravestones from graves long forgotten...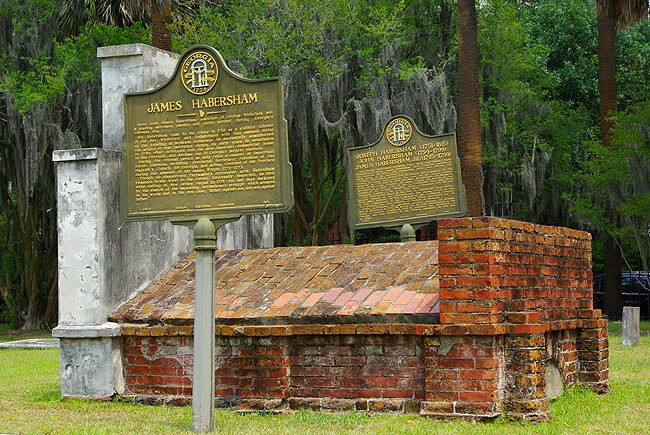 The tomb of James Habersham in the Colonial Park Cemetery. In part, the marker reads "Here rests James Habersham -- associate of George Whitefield and a leading merchant, planter, and public servant during Georgia's colonial era." He died in 1775...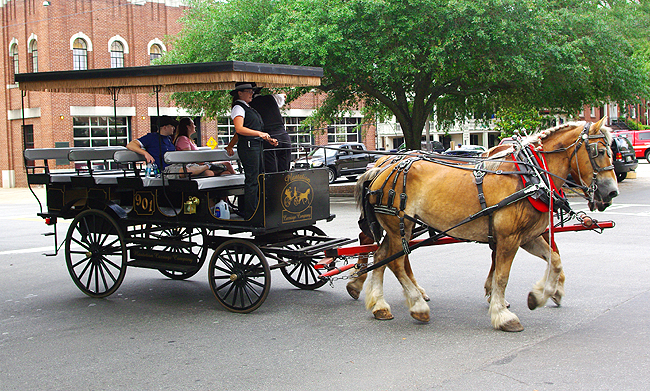 Bountiful horse-drawn wagons ferry tourists around Historic Savannah in style...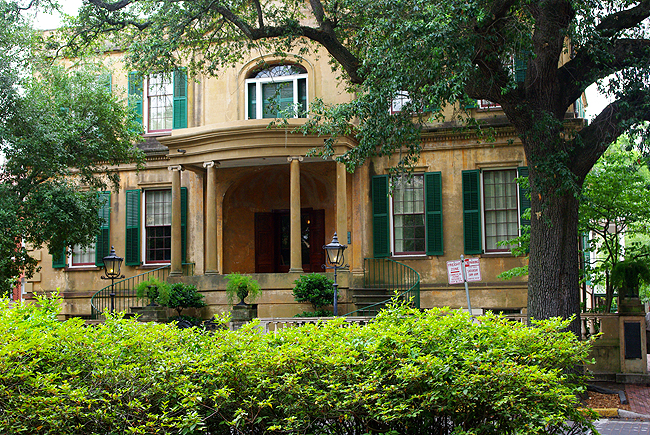 The Owens Thomas House, purchased in 1830 by lawyer and one-time Savannah Mayor George Welchman Owens. This home is another lovely subject of many a painting by area artists. We can easily see why...In fact, we brought home a glicee print of this home, from a gallery on River St!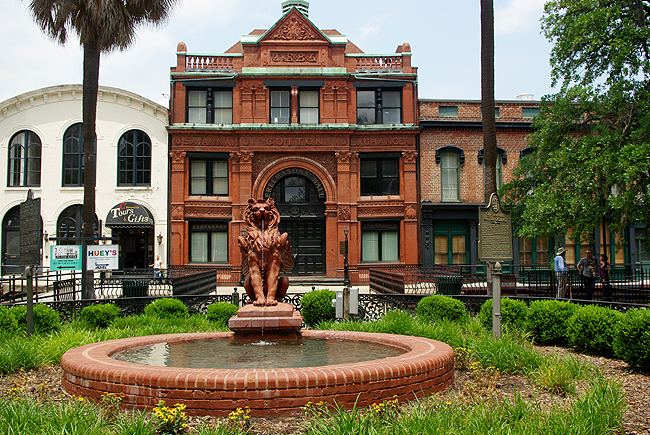 The old Cotton Exchange on East Bay Street. Just behind is River Street and the Savannah Riverfront...The exchange was finished in 1887, where it set rates for cotton bales shipped around the world...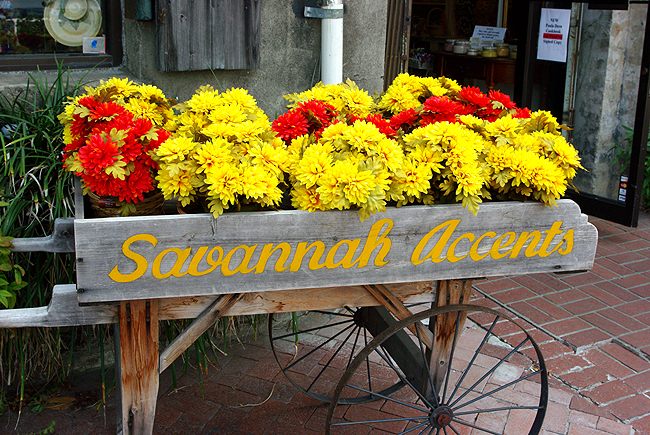 A flower cart at City Market, between Johnson and Franklin Squares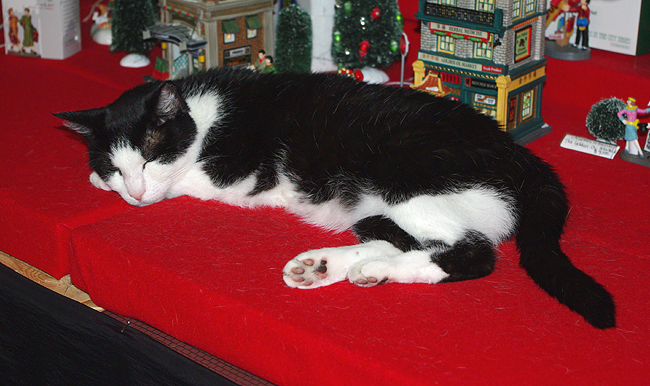 Guarding a display in a local Christmas shop on River Street...A tough, tiring job for sure!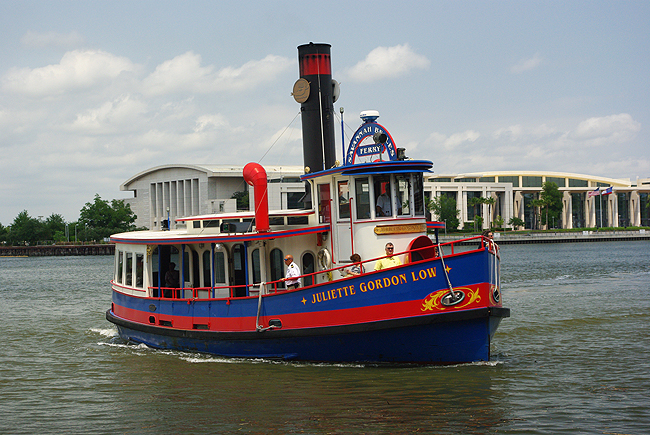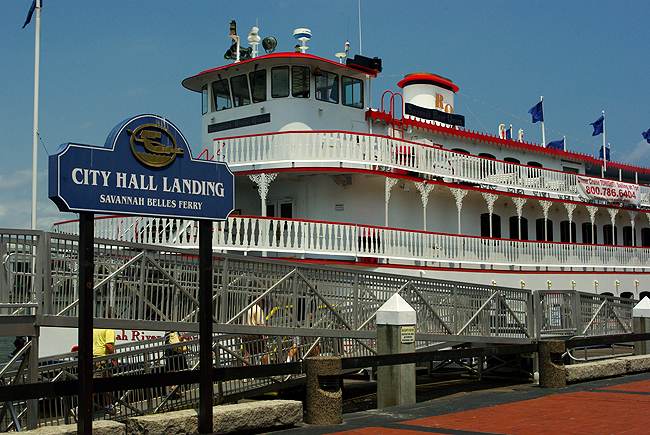 Above two images: The Savannah Riverfront along River Street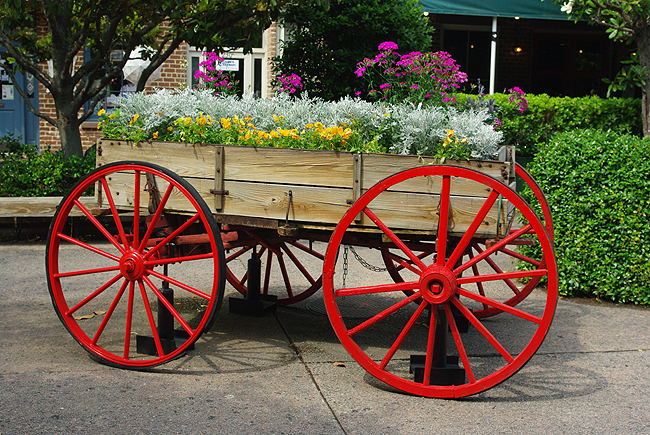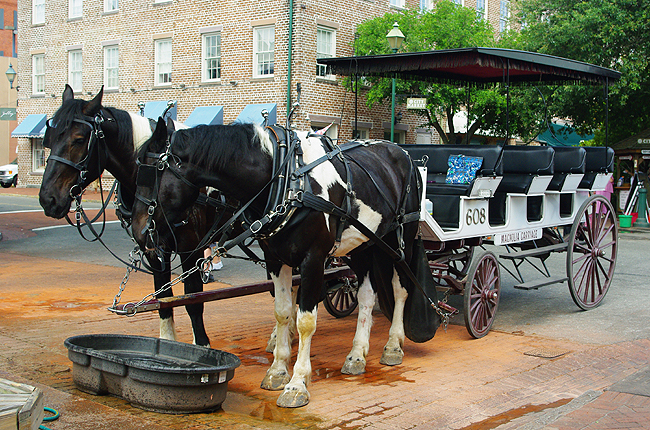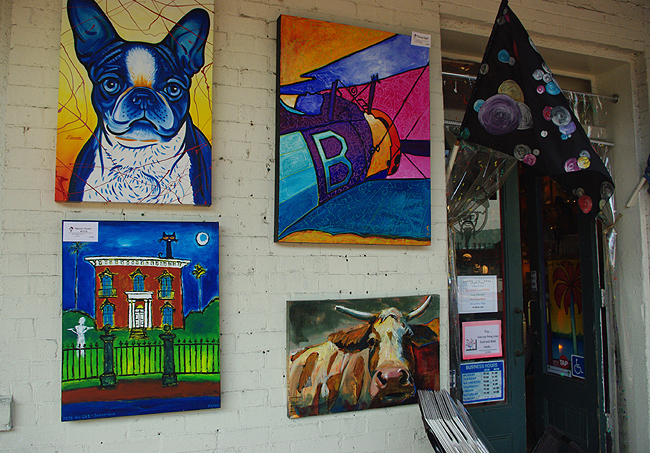 Above three images: In and along City Market, just a few blocks from the riverfront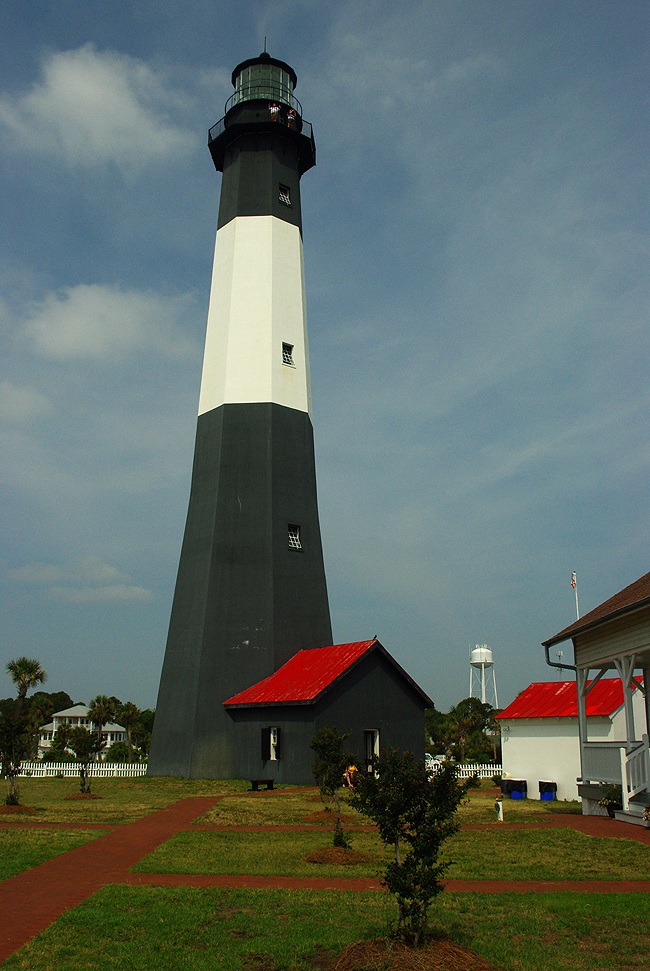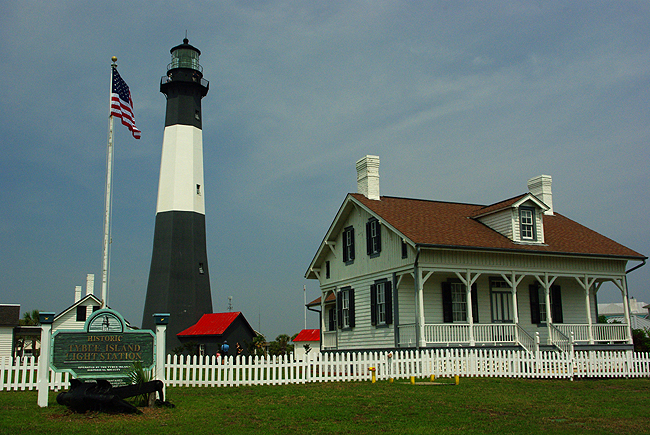 Above two photos: The Tybee Island Light Station and Museum on Tybee Island, east of downtown Savannah. First built in 1773 (!), the current lighthouse is the 3rd to be built on the site. The bottom 60 feet are original from 1773; the top 85 feet were constructed in 1867...