Shelburne Falls, Mass - A Hidden New England Gem! This village is a delight any time of the year. Shelburne Falls is located just off the Mohawk Trail - Route 2 West, in Northern Massachusetts - a short drive from I-91 and well worth the trek in any season. Enjoy these late spring images... - Donna and Dennis [HOME]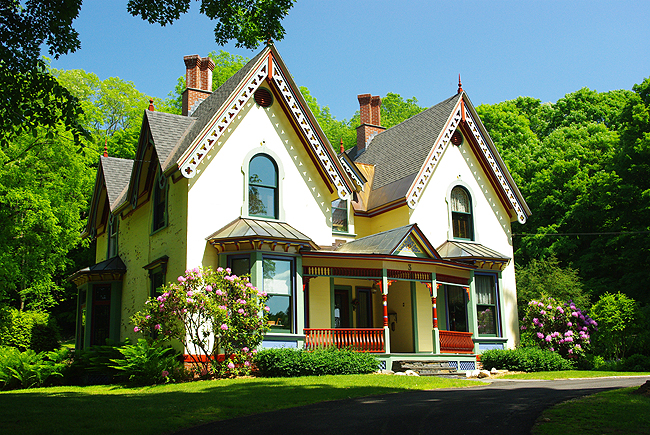 Above and immediately below, a lovingly restored "gingerbread house" - on the way into Shelburne Falls center from Route 2...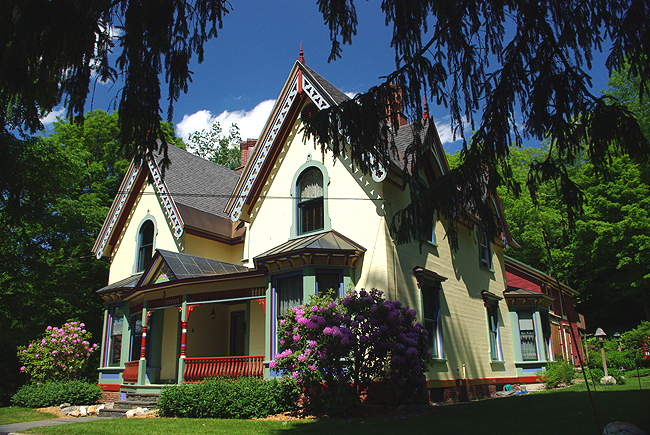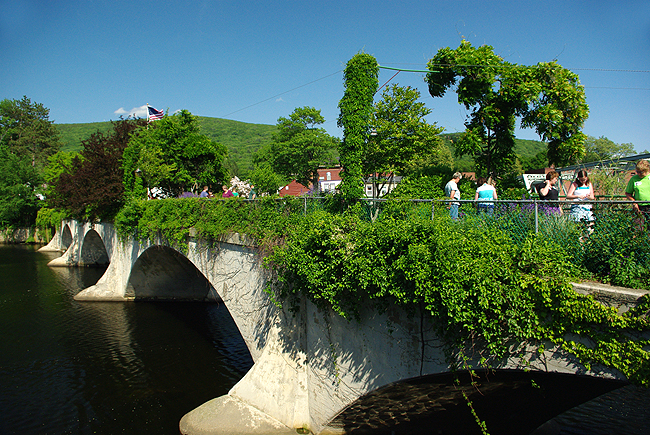 The famous Bridge of Flowers - a 1908 trolley bridge that was converted to a beautiful garden across the Deerfield River in 1929. From Spring through Fall, the landmark, under the leadership of the Shelburne Falls Women's Club, is the pride of the village. The next 11 images explain why!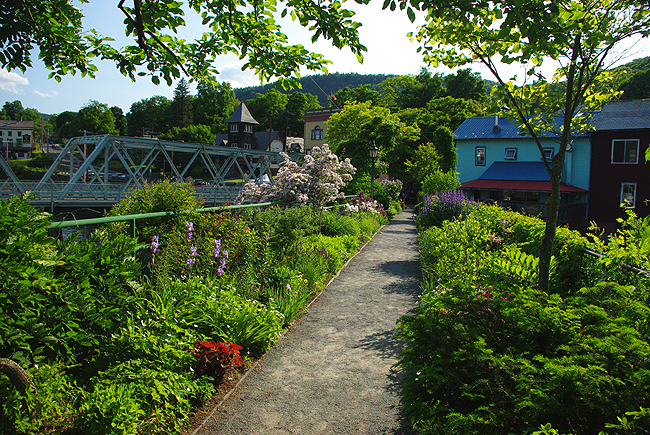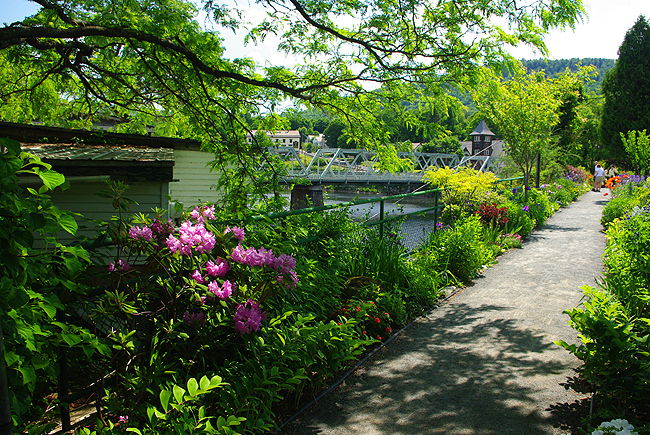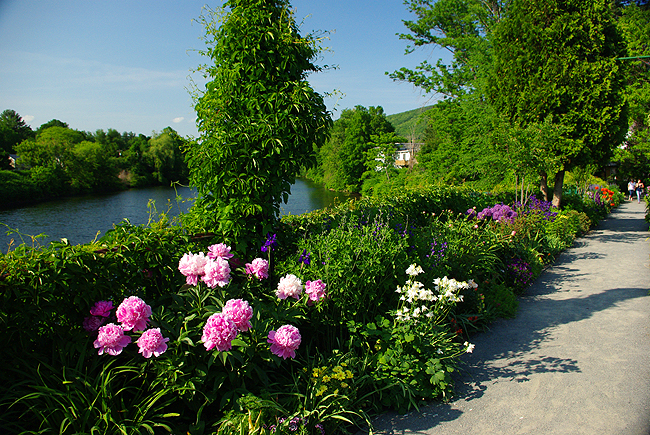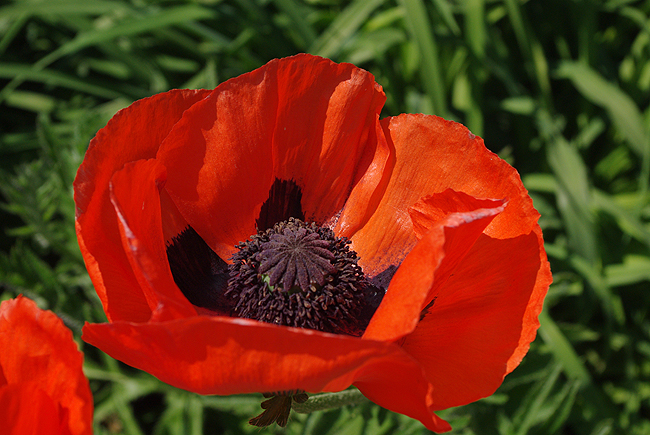 Over 500 varities of annuals and perennials are planted and tended by one head gardner and a number of volunteers, so that there is continuous blooming the entire season. The Bridge is funded entirely by donations from visitors the world over...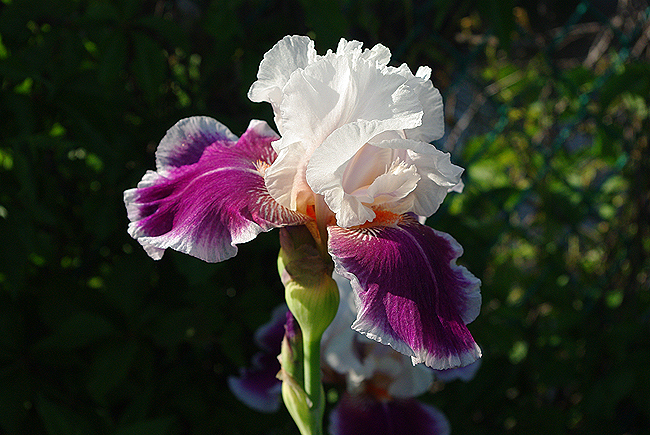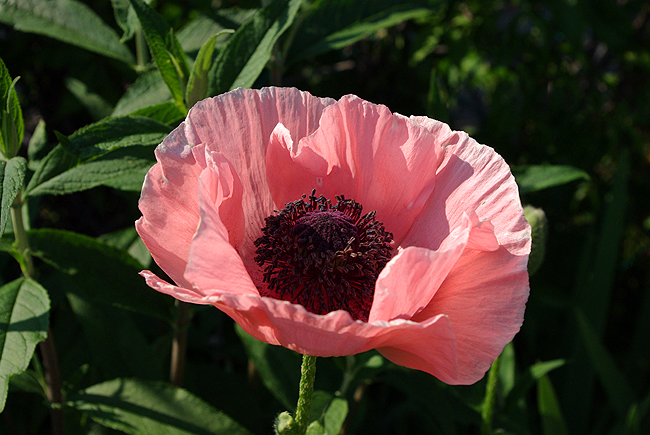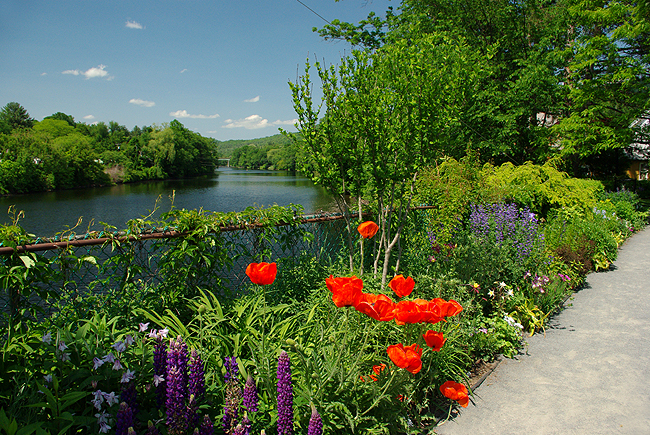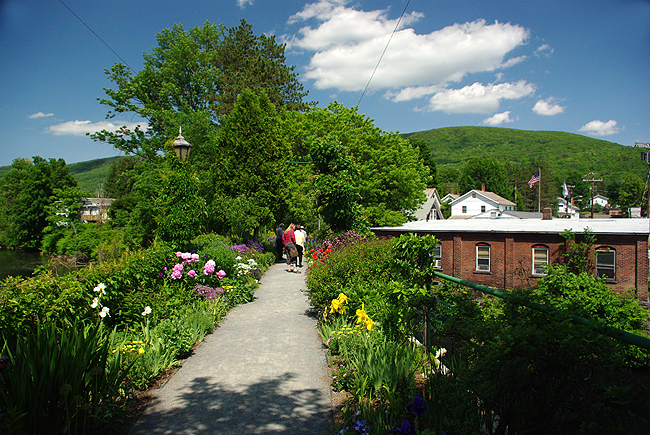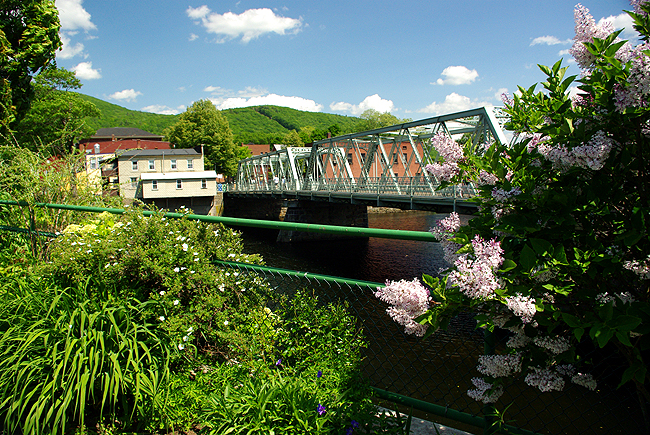 The present vehicular and pedestrian bridge, just east of the Bridge of Flowers...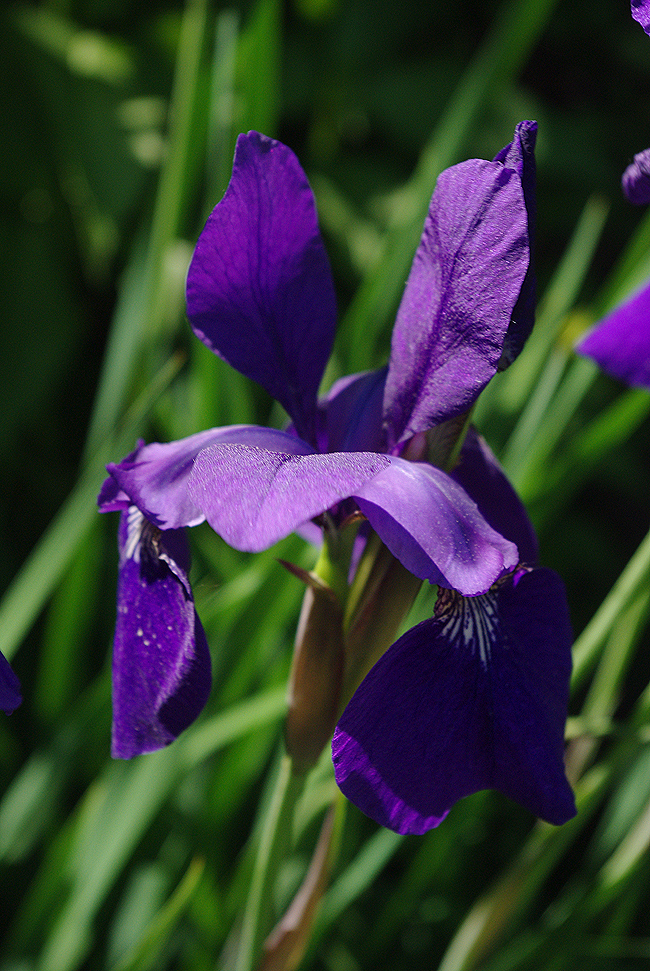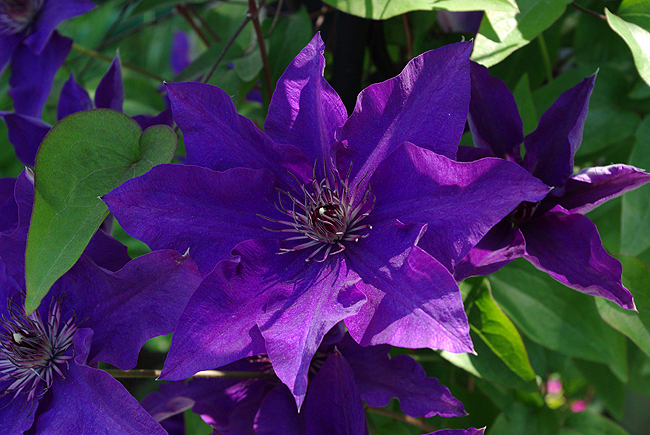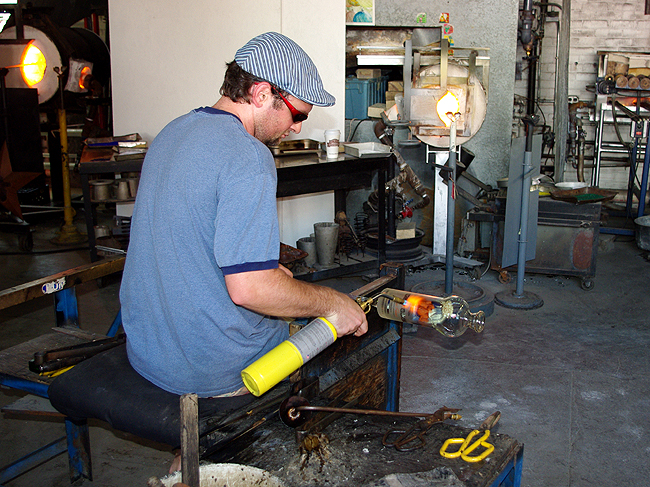 At Angelic Glass (formerly North River Glass) on Deerfield Avenue, a few feet from the potholes, a glassblower is hard at work creating one-of-a-kind hand-blown works of art using recycled glass, tools and utilities...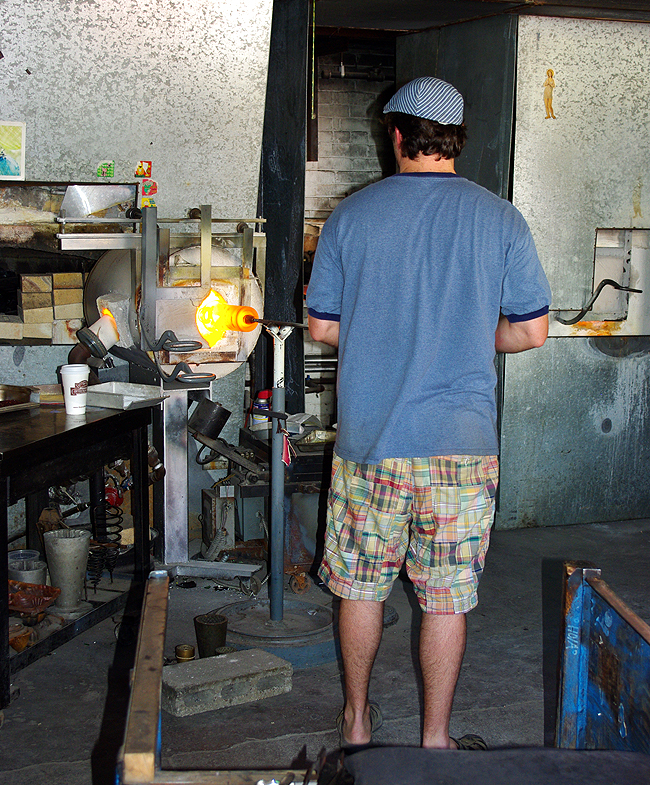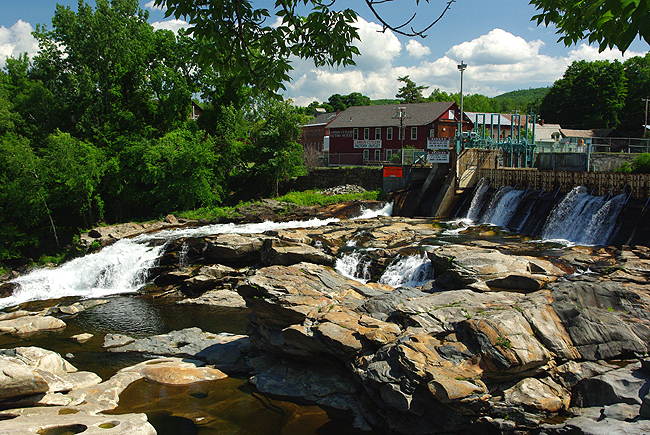 The Deerfield River flows through the center of town. Over the eons, its flow has created a geologic wonder known as the Glacial Potholes...The river's watershed extends from Stratton Mountain, Vermont to Greeenfield, Mass. It is one of the coldest and cleanest rivers in the region, being a site for Atlantic Salmon restoration and home to native and stocked trout...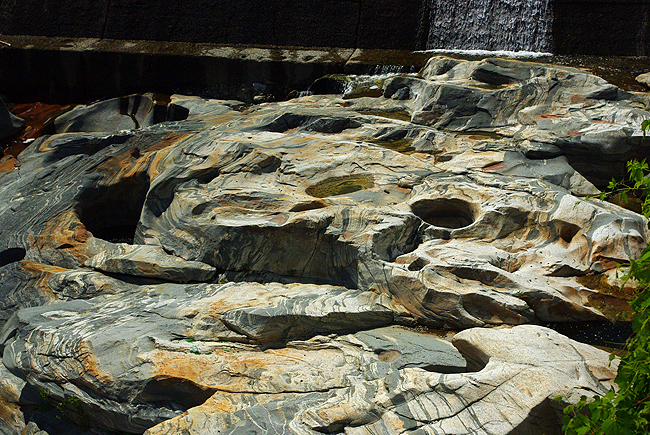 The potholes were carved out of the granite by whirlpool action of the water during the glacial age, as well as by gyrating stones, some of which can still be seen in the smaller potholes. Over 50 potholes exist in this confined area, known in the Indian days as Salmon Falls. They range in size from 6 inches to 30 feet - the latter being the largest recorded pothole in the world!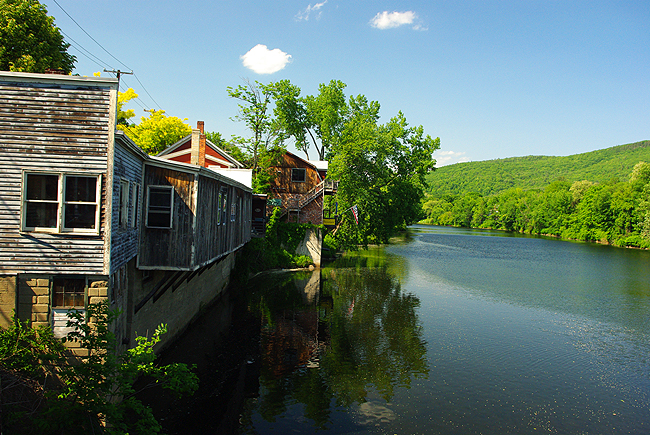 On the deck of the West End Pub, just over the bridge from the falls, the view of the Deerfield River (looking west, upriver) is stunning. It's a great place to enjoy lunch or dinner and the food is excellent! There are a number of craft and artisan shops on both sides of the Deerfield, as well as several other eateries. Shelburne Falls is awesome in autumn and the town is decorated in Victorian fashion during the holidays, making it a great day trip at most any time!
We hope you have enjoyed these images...Donna and Dennis, D&D Travel
Images c. 2009, Dennis A. Hubbs, D&D Travel Services, LLC