Sundrenched sands, rolling surf and warm clear waters that beg you to swim, dive, snorkel, sail, feed a passing fish or catch one for a trophy. Soft, hibiscus-scented breezes that whisper through palm trees, caress graciously groomed golf courses and tennis courts, lift your spirits by day and lull you to sleep at night. Extinct volcanic craters where you can watch a splendid sunrise and smart terraces where you can see a breathtaking sunset to the tune of tinkling glass and strumming guitars. Cascading waterfalls and mist-shrouded mountains. Lush orchid farms, deep rain forests and humpback whales that parade past your view. Elegant shops and colorful marketplaces. Undulating hula dancers and death-defying torch swallowers. Pearl Harbor, Diamond Head, bustling Honolulu and tiny, tucked away inlets waiting for your discovery. Sophisticated restaurants, luaus under the stars and nightlife that needn't end till dawn. All enriched by friendly, gracious people who love nothing more than sharing their casual, friendly island home with you and charming you with the incomparable Aloha Spirit. A place like none you've ever known where everyone speaks English.
Whether you choose one island or choose them all, our travel professionals can make it happen for you. Where you stay and the location of your rooms will to a large extent determine the overall price of your vacation. But price should not be your only consideration. You'll be spending considerable time at your hotel or condo, so consider the extra amenities and services the better ones offer: pool, nightlife, restaurants, and proximity to the beach. If you are going to more than one island, remember, you can stay in a hotel on one island and a condo on another. So, before making a decision, consider all the possibilities available to you. In selecting your place to stay, bear in mind that hotels are categorized which help to give you an idea of what to expect.
Q. When is the best time to go to Hawaii? A. Anytime! Seasons are very subtle in Hawaii with year-round temperatures ranging from 73 to 88, so the weather is always warm. And, the tropical tradewinds keep humidity low to provide natural outside air conditioning.
Q. What should I pack? A. Most airlines allow two pieces of checked baggage plus a carry-on without an additional charge. That should be ample, since you'll only need lightweight clothing. Hawaii is extremely informal so take plenty of casual wear and a few dressy items for big occasions. Take comfortable walking shoes, sports equipment (Hawaii offers great tennis and golf facilities) and, if you are going with youngsters, their favorite toys and books. But don't worry, Hawaii is just like home, so you can get anything you've forgotten anywhere in Hawaii.
Q. How much spending money should I take? A. About $50 per person per day should cover your daily expenses. You'll want walking around money for personal expenses such as laundry, telephone or food. There are fast food and inexpensive restaurants all through Hawaii but you might occasionally want to splurge on more costly dining experiences. Travelers checks can be cashed and major credit cards are generally accepted all though Hawaii. And, ATM machines are readily accessible.
Q. What time do flights leave? A. Usually early or mid-morning, arriving in Honolulu in late afternoon. But coming from the mainland don't forget, you'll be "going backwards" through time zones, so afternoon in Hawaii could be late at night back home. Coming home, you'll typically leave late afternoon or evening and arrive home the next day. If you're coming back home to the Midwest or East Coast, you might enjoy a stopover in Los Angeles, San Francisco, or even Las Vegas. It's a perfect transition which adds to your vacation experience while avoiding the pitfalls of jet lag.
Q. How much will my vacation cost? A. Your two major costs are getting there (and back!) and staying there. There are super discount airfares available from just about all major cities to Hawaii and there are hundreds of hotels and condos to fit every budget. We can assist you in finding a custom vacation that fits your desires at a price that pleases your pocket.
Hawaii has thousands of shops throughout the islands to satisfy everyone's tastes. From the exclusive establishments at the Ala Moana Shopping Center in Oahu...including Gucci, Cartier, Ralph Lauren to name just a few...to the corner ABC Stores where you can buy just about any snack, toiletry or souvenir at discount prices. Hawaii is known for some specific products such as: * Coral Jewelry * Hawaiian Photography * Koa Wood * Kona Coffee * Macadamia Nuts * Perfumes made of local flowers * Pineapples * Scrimshaw *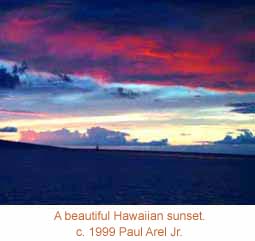 and Tapa.
A list of a few of the best shopping areas to visit include:
* Honolulu ~ International Marketplace ~ The Ward Center
* Maui ~ Front Street, Lahaina Town ~ Lahaina Cannery Mall ~ Whaler's Shopping Village, Kaanapali
* Kauai ~ Kukui Grove Center, near Lihui
* Big Island ~ Kailua Town, Kona ~ Parker Square Shopping Mall, Waimea ~ Prince Kuhio Plaza, Hilo.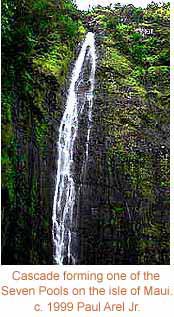 Hawaii is rich with custom which you'll see as soon as you step off the airplane...with a fresh flower lei greeting which has become the symbol of welcome in the islands. These beautiful islands are not only one of the world's scenic splendors, it also has one of the most harmonious gatherings of people. Hawaii's social orientation is American which began when the early New England missionaries tried to change the islands into their own image of Paradise. But, you'll see when you get there, Hawaii is actually more Asian and Polynesian than American or European. Nowhere else in the world can you experience the warm, friendly spirit of the Hawaiian people, which we call Aloha Spirit. When translated, the word Aloha breaks down as alo = to face, and ha = the breath of life. Although, at times, the word Aloha seems to have lost its texture by its use as a tourism slogan, it is a word that has substantial meaning to the Hawaiian people, who give it so generously. Embrace Aloha as warmly as it is offered and when you return, you will truly have experienced the true flavor of the islands. And one cannot discuss Hawaii's culture without mentioning the beautiful Hawaiian art of dance called the hula.
In ancient times, the Hawaiian chant was a means of establishing contact between man and God and entering a hula school was equivalent to entering a monastery. The hula is Hawaiian folk dance. At first, it was practiced by men and women, but only men could perform the hula during temple worship services. The hula later engulfed all of Hawaiian society and became many things; a teaching tool, a popular entertainment and a basic foundation for the lua, an art of self-defense known only to ancient Hawaiians. Today, you can see hula performed in most hotels, in open parks and at the popular luaus (Hawaiian parties) which are available throughout the islands.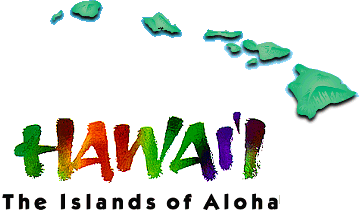 Based on our extensive knowledge of the islands and the people who go there, we can create a holiday to accommodate every dream and budget. Whether you are celebrating a special occasion, traveling with your family or planning a honeymoon of your dreams, Hawaii has it all for you. Just give us a call or email.