Below are 12 images taken in October, 2014 at the Wintonbury Land Trust's Van Otterloo Wildlife Preserve on Mountain Road in Bloomfield. A work party recently cleared the trail and its entrance, making it an easy, short hike to a lovely seasonal waterfall. Enjoy! -Dennis and Donna, D&D Travel [home]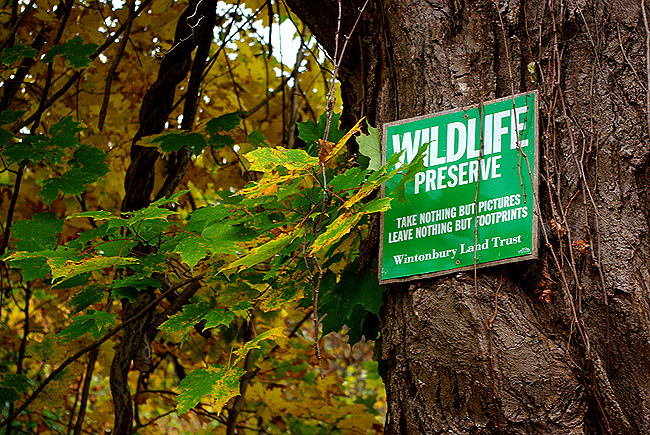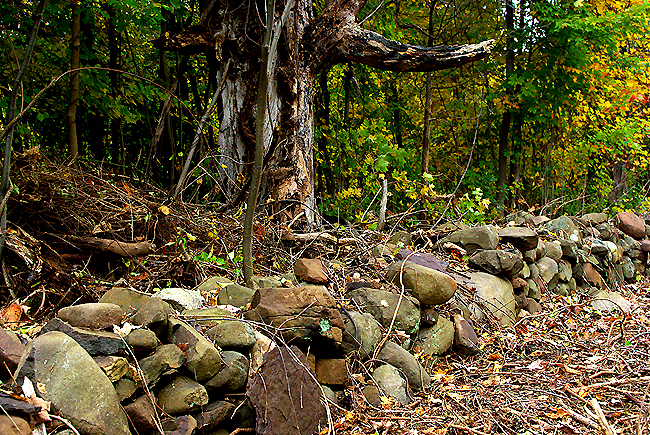 The lovely old stone wall bordering the property along Mountain Avenue has been partially cleared as part of ongoing maintenance by the land trust...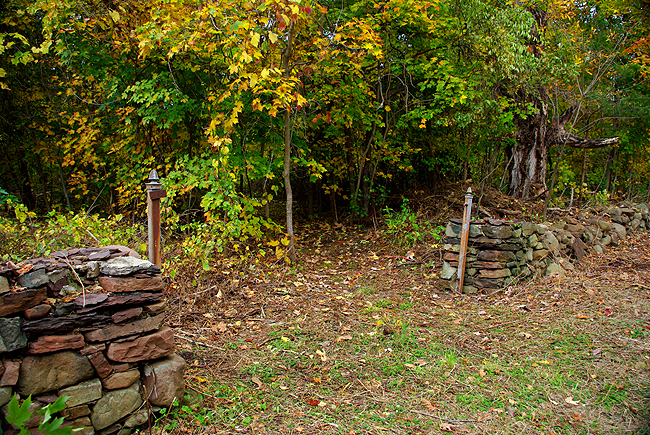 As has the entrance to the trail...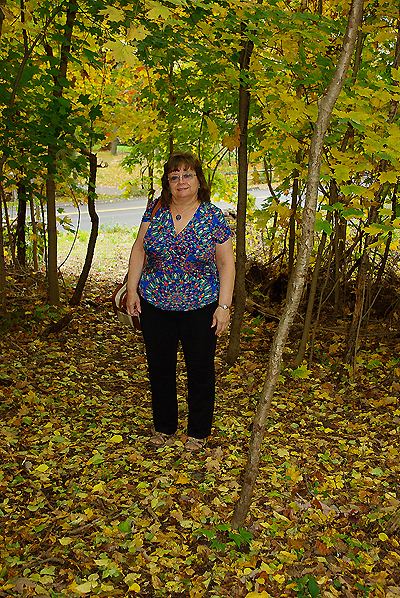 Donna comes along for the easy hike...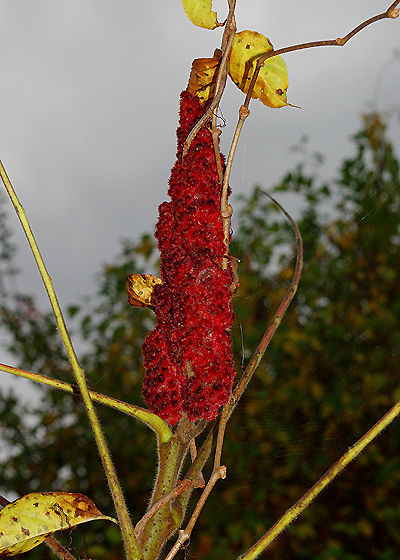 ...passing some pretty autumn growth along the way.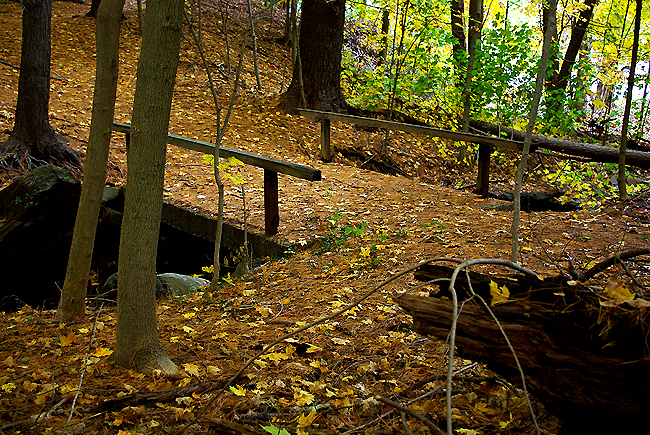 A wooden bridge crosses Tumble Brook (sometimes referred to on maps as Tumbledown Brook), providing easy access to the man-made waterfall...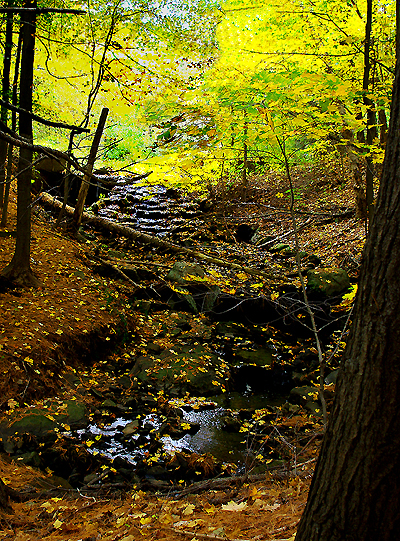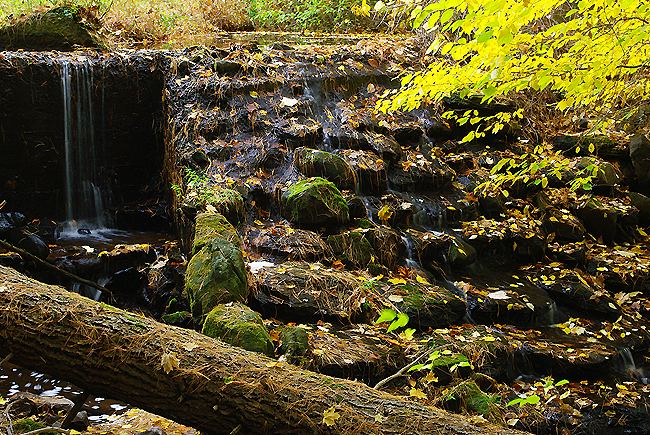 During periods of high water flow, the falls are spectacular, but nonetheless lovely at other times!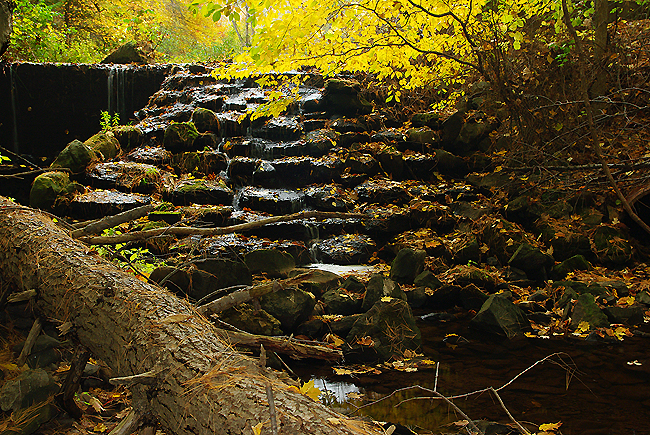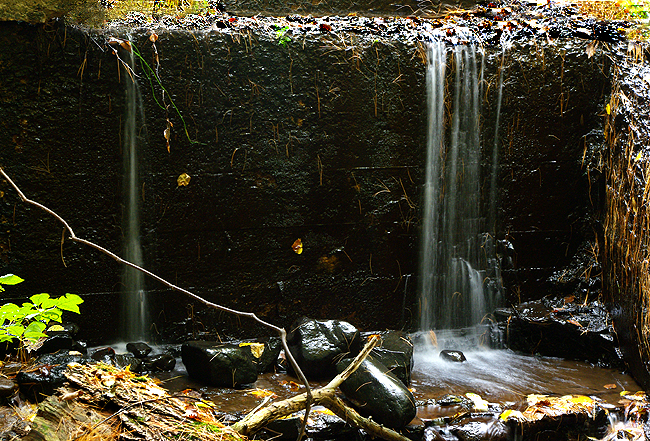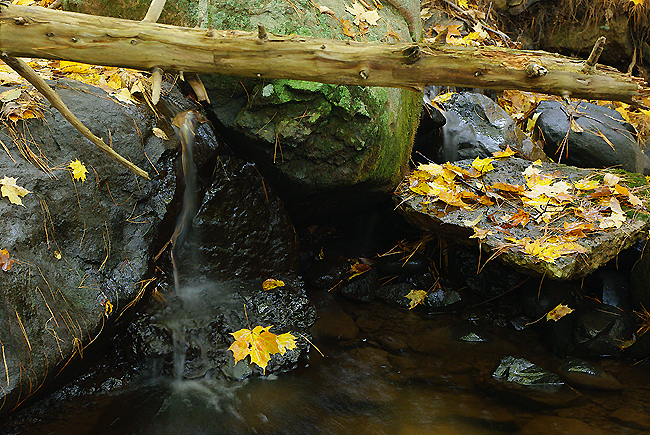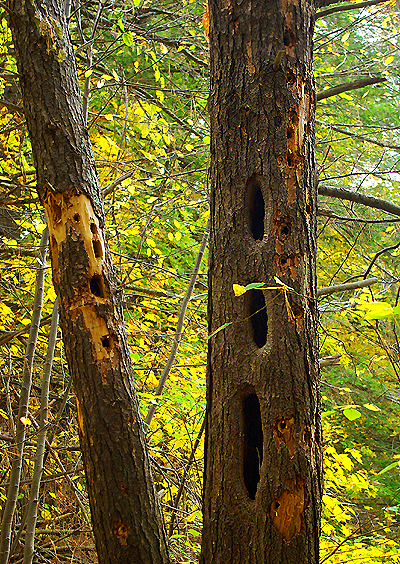 Just up from the falls, a tree apparently provides multiple nesting places for birds and perhaps other creatures! According to the land trust's website, the preserve was "Donated December, 1995 by Mr. And Mrs. Van Otterloo. The 9 acres of wooded hillside property with pond and dam, buffers Balbrae and West Hartford." It is a great place to visit most any time of the year!
Map to the preserve's location: Click here!
Land Tours - Cruising - Travel Glossary - Gallery - Email Us