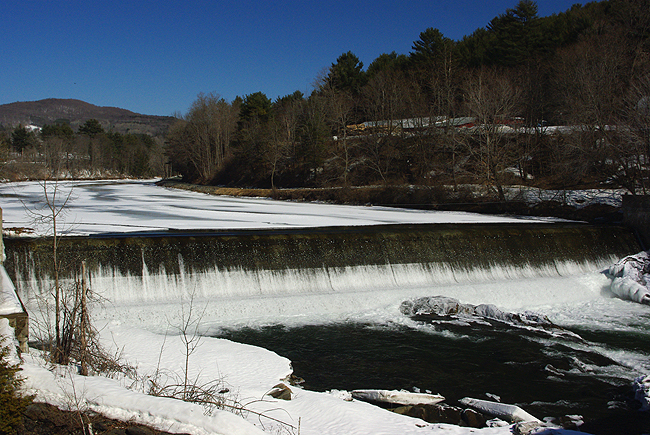 The falls at Taftsville, just west of the Taftsville Covered Bridge on US Route 4, between Quechee Gorge and Woodstock, along the Ottaquechee River...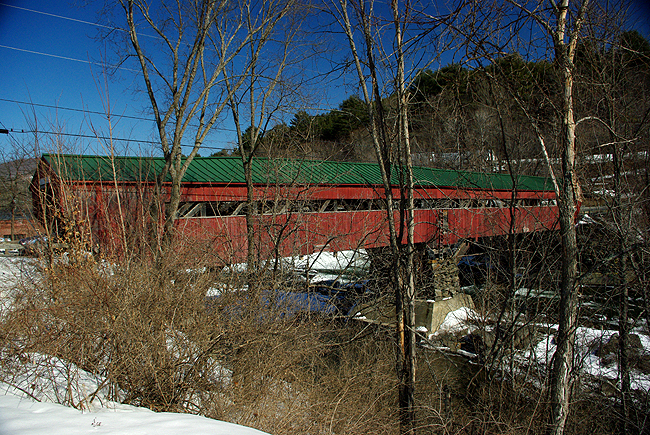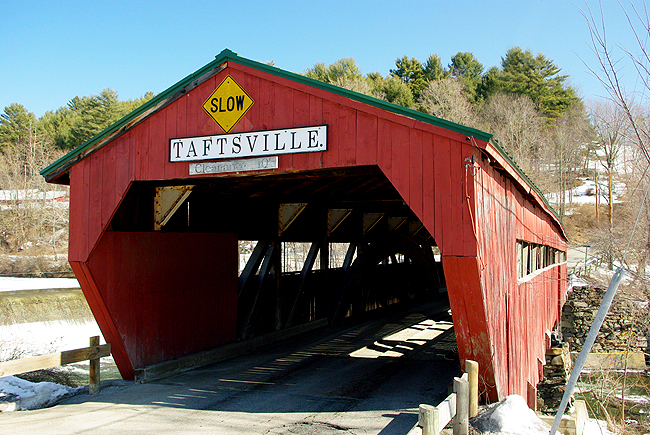 Above two images: The Taftsville covered bridge in the town of the same name. The oldest and second longest covered bridge in Vermont, it was built in 1836 and is also one of the oldest such structures in the United States...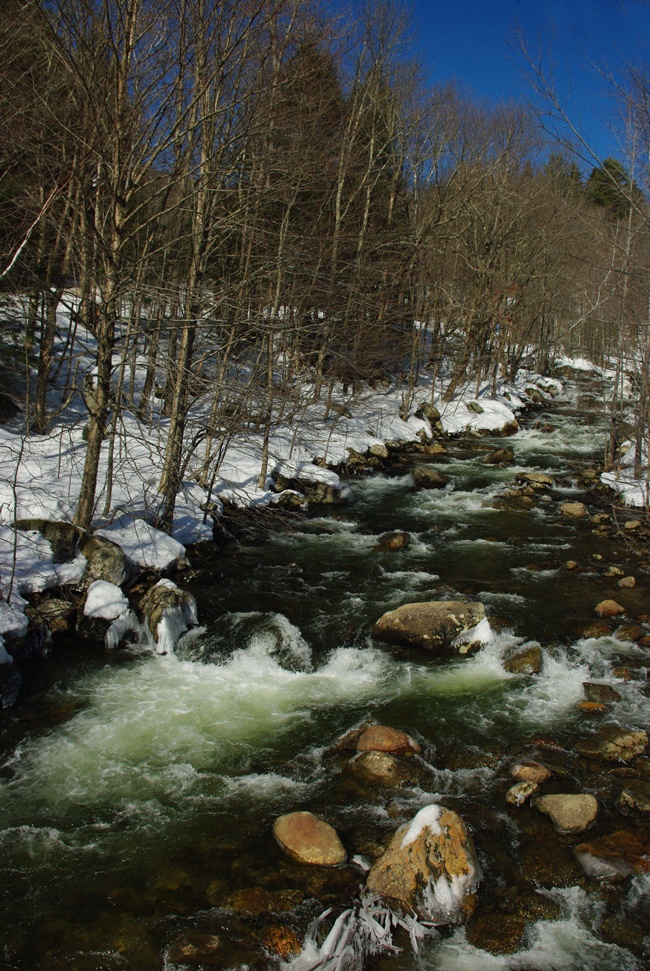 The Ottaquechee River tumbles along ice-encrusted boulders alongside US Route 4 near Bridgewater, Vermont...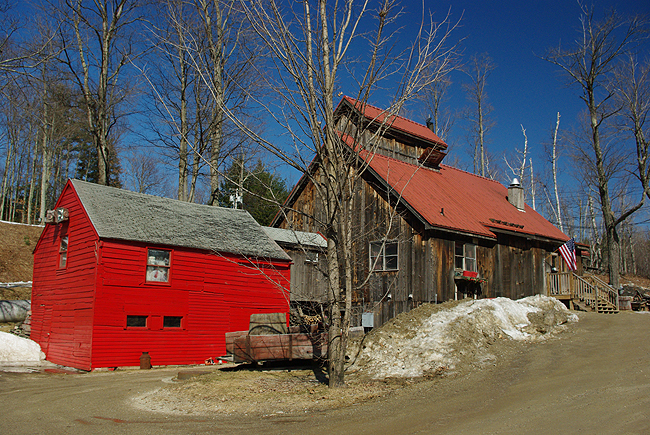 Sugar and Spice Maple Sugar Shack on Route 4 in Mendon, Vermont. The main barn houses a 2 level restaurant that actually surrounds the boiler... You can watch the sugaring process while dining and even draw off hot syrup for your pancakes when the sap is running!! We think it's one of the most unique places in Vermont and well worth a visit anytime - the food is excellent!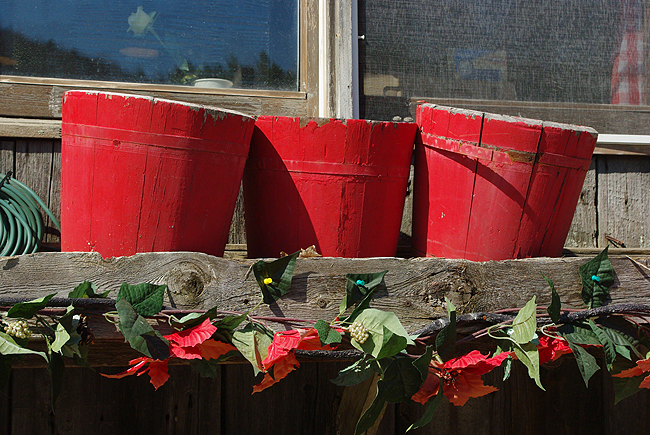 Red buckets line a window at Sugar and Spice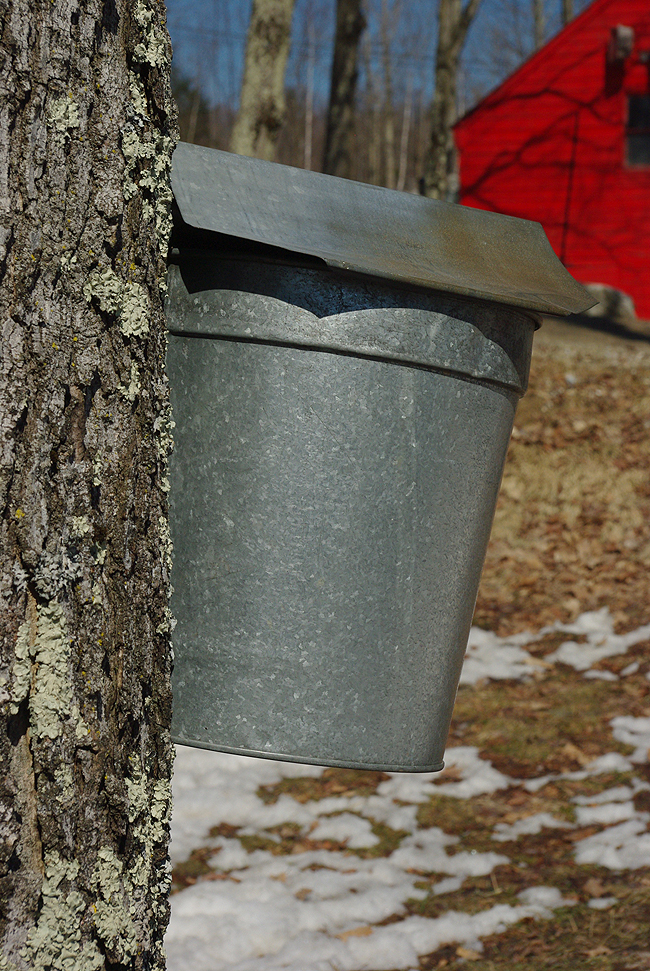 A bucket hangs from a sugar maple, slowly filling with sap from a single tap. It takes about 100 gallons of sap to produce one gallon of fine maple syrup...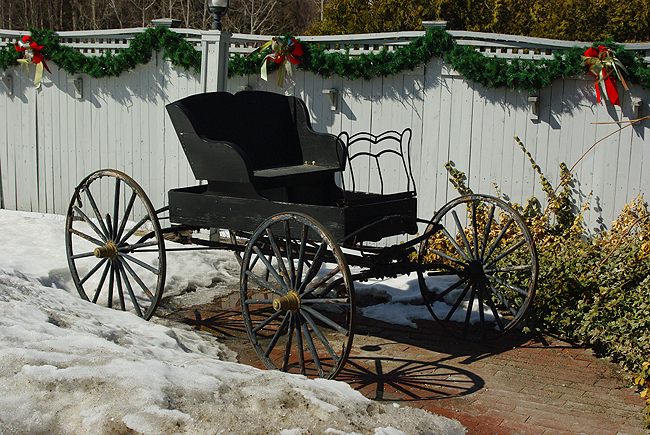 Outside a gift shop near West Bridgewater, an antique buggy stands guard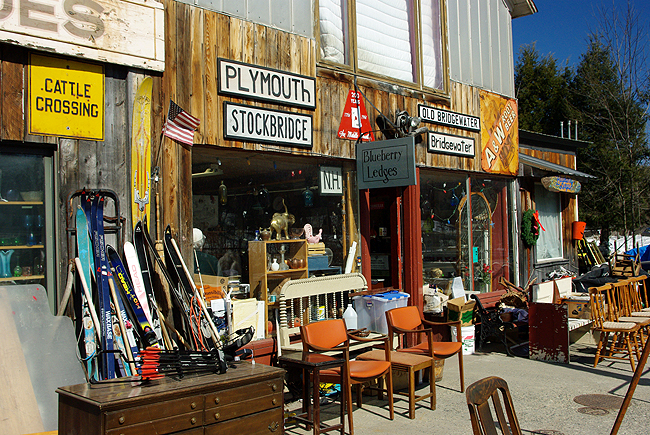 An antique shop filled with treasures awaits visitors to Bridgewater, Vermont
Last summer's blooms hang on through the winter near the covered bridge in Woodstock, VT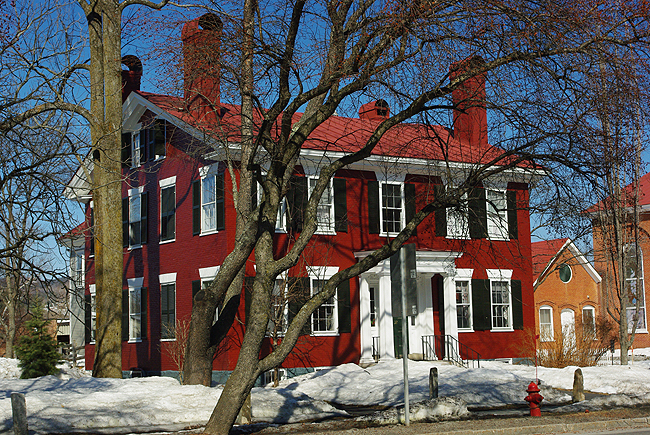 A gorgeous home graces Pleasant Street (Route 4) in the center of Woodstock. During the Christmas season, the entire historic downtown is awash in white lights. With snow falling on a recent evening visit, it was a scene right out of Currier and Ives - quintessential New England!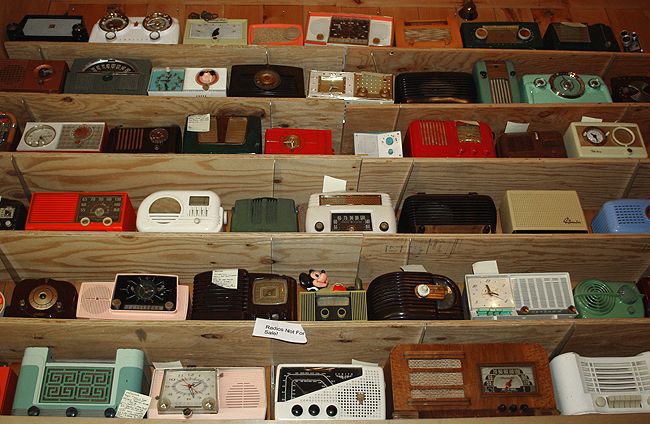 A collection of antique radios fills a wall as you climb the stairs to the 2nd level in the Antiques Mall at Quechee Gorge Village in Quechee, Vermont. While these were not for sale, we did acquire a lovely 1947 Stewart-Warner wooden AM tabletop radio, in perfect working order, for $22 - just one of many that were for sale that day! The mall is filled with various treasures, along with a Cabot Cheese Shop, glass-blowing studio, a huge country store, several specialty shops and the Farmers Diner - in an authentic 1947 Worcester Diner Car (#787). The village is just opposite Quechee Gorge - a lovely natural wonder best viewed at midday when the sun lights up the entire gorge - carved by the Ottaquechee River far below...
Images c. 2009 Dennis A. Hubbs, D&D Travel Services, LLC