| | |
| --- | --- |
| D&D Travel's New England Photo Series - August in Central Vermont! | |
39 HQ Images of the Green Mountains and Rolling Farmlands of this Lovely New England State...We hope you enjoy them!
Images c. 2013, Dennis A. Hubbs, D&D Travel Services, LLC [HOME]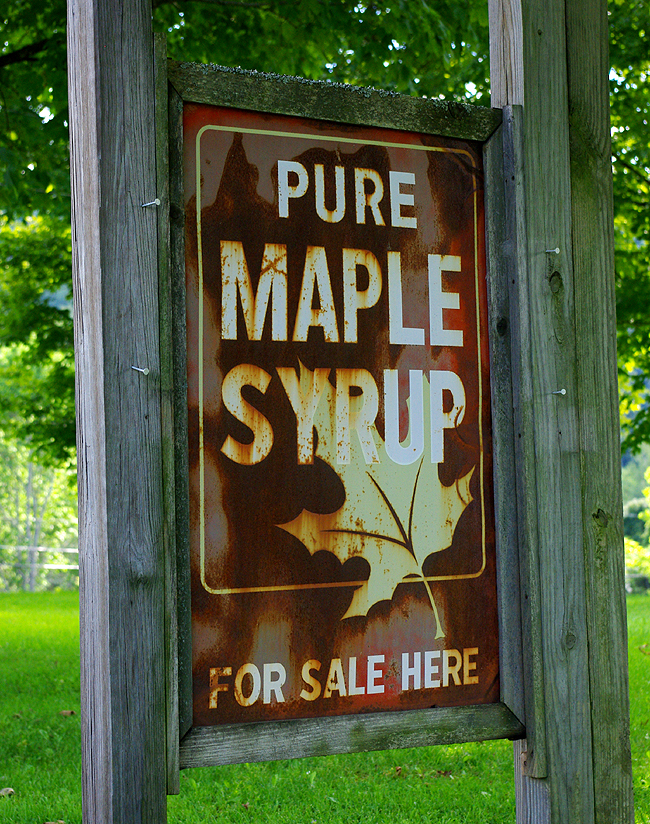 Nothing says Vermont like pure maple syrup!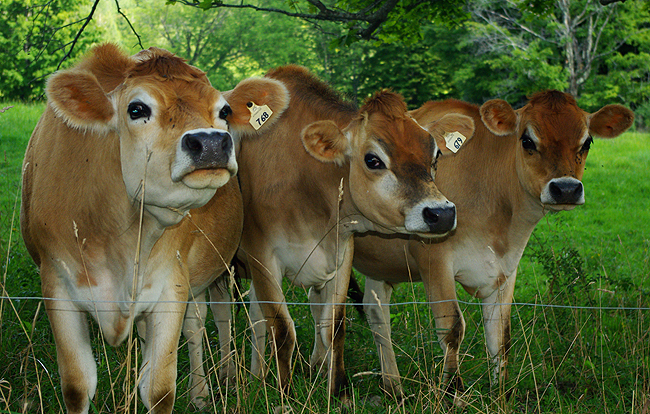 "Uh...OK...and you are who?" Just passing by guys!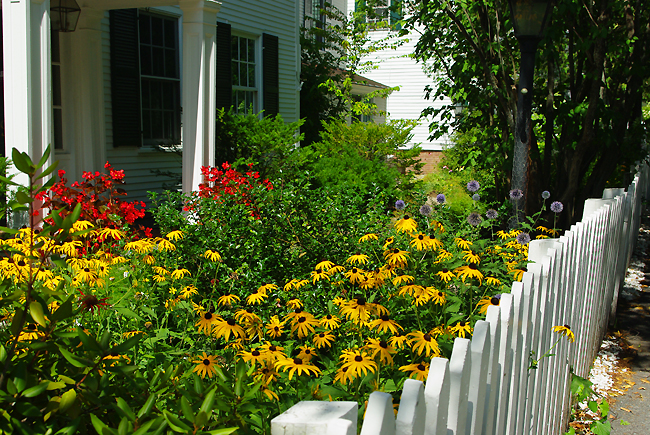 Above and below: Summer along Route 4 in the center of Woodstock, Vermont...This place is a Winter Wonderland with snow around Christmas - right out of a Norman Rockwell illustration!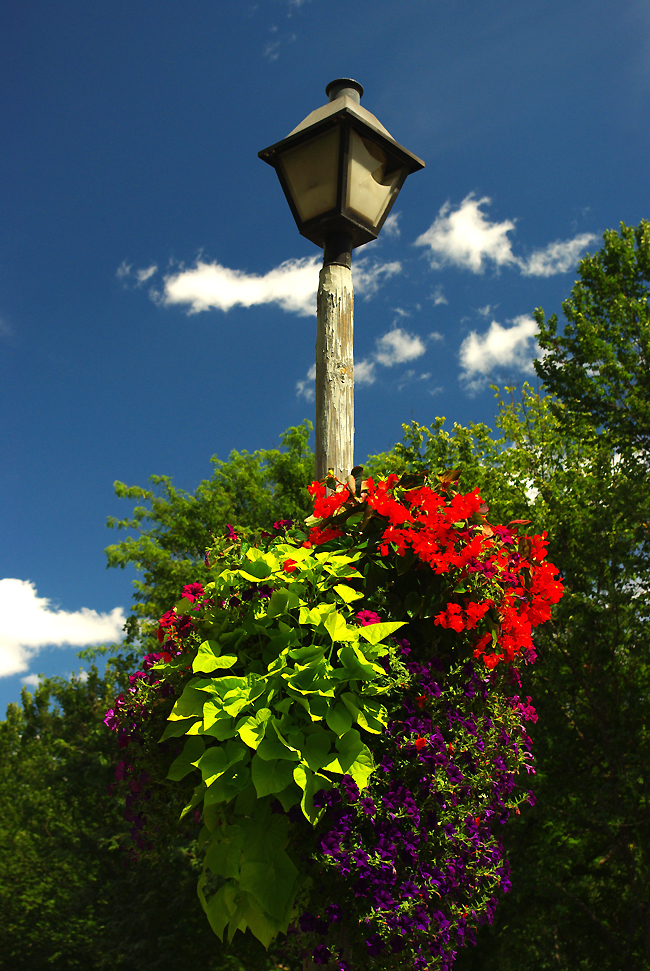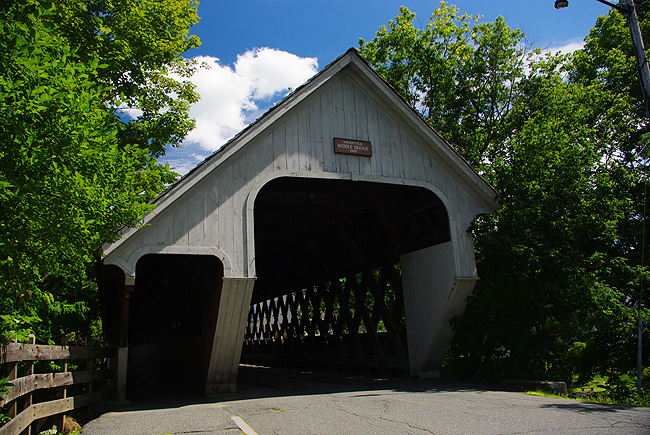 The Middle/Union Street Covered Bridge in Woodstock...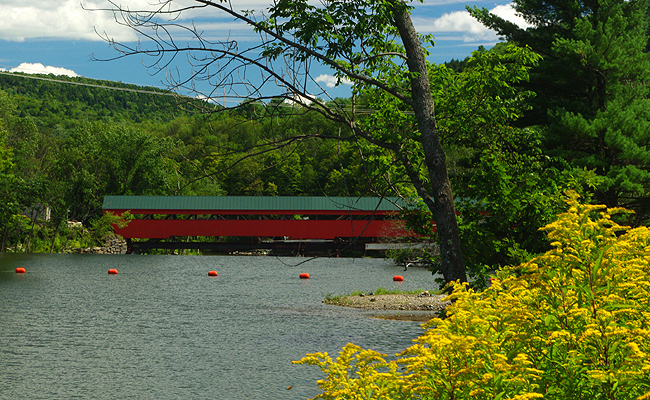 ...and the lovely Taftsville Bridge, just north of Woodstock on Route 4, built in 1836 and spanning the Ottauquechee River. It is 193 feet long, almost 17 feet wide and is the 4th oldest covered bridge in Vermont.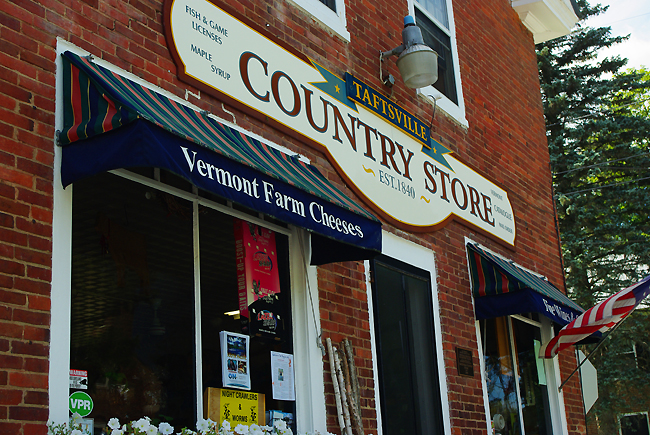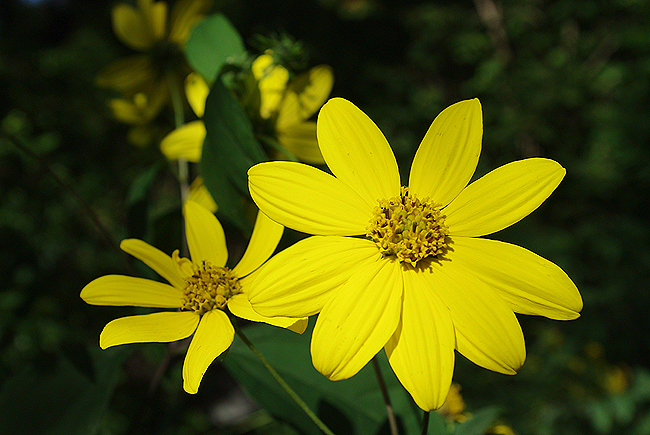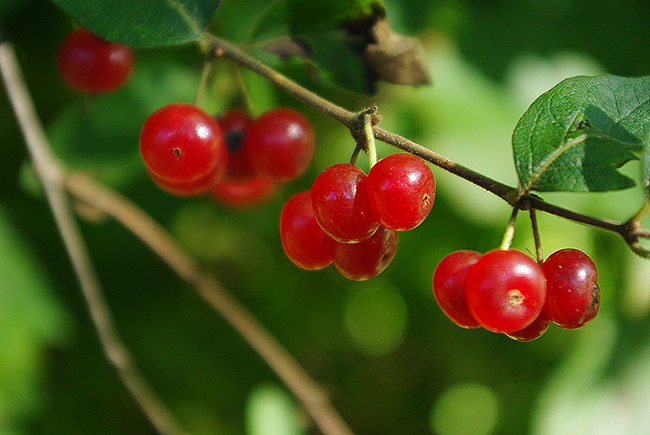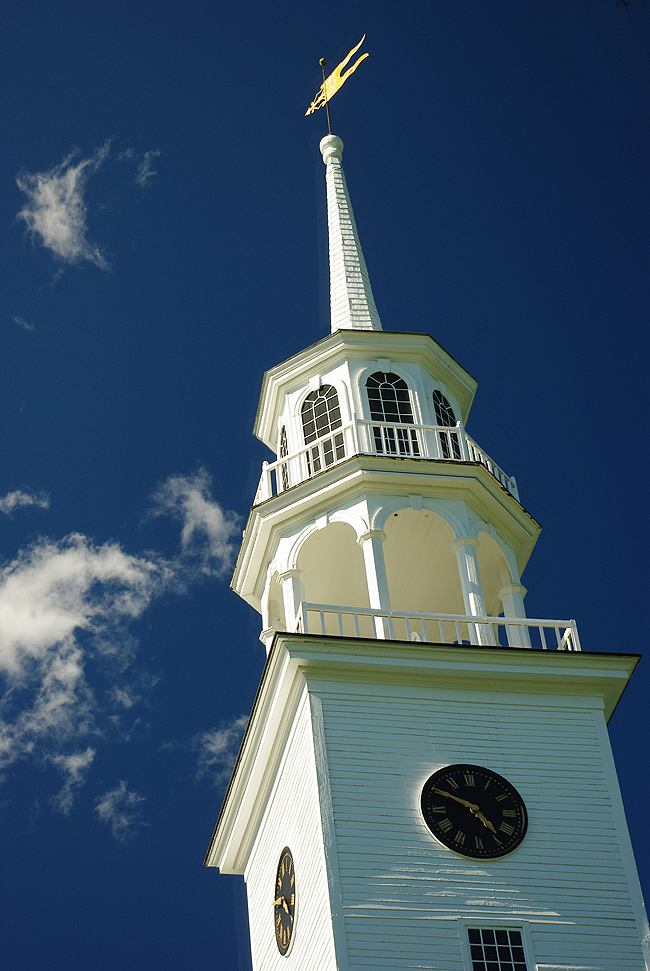 Above and below: the Strafford Town House, Strafford, VT, erected in 1799! Just gorgeous...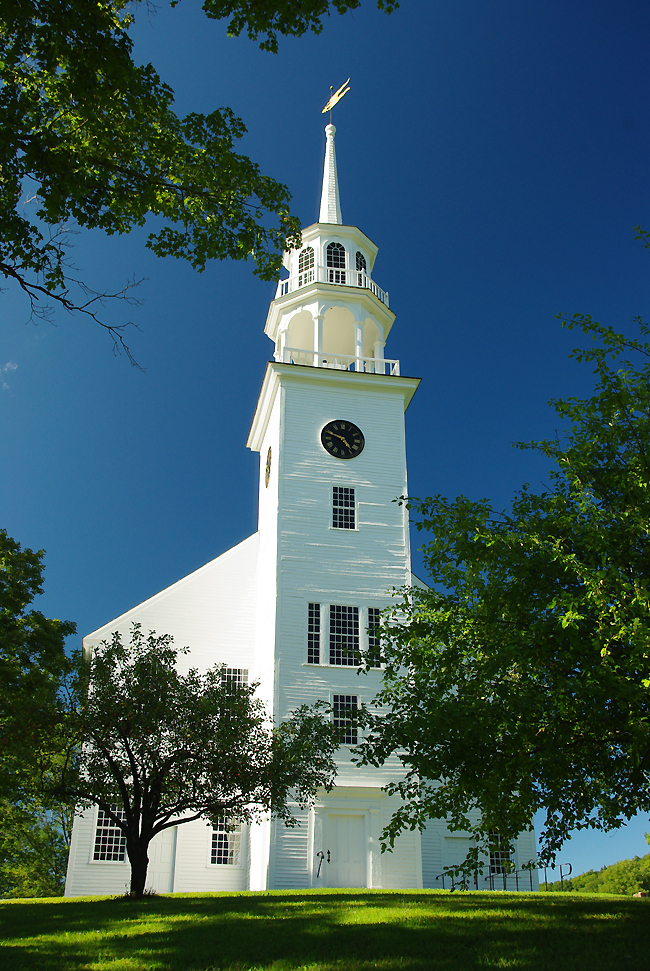 Above and below: Along the back roads between Strafford and Randolph...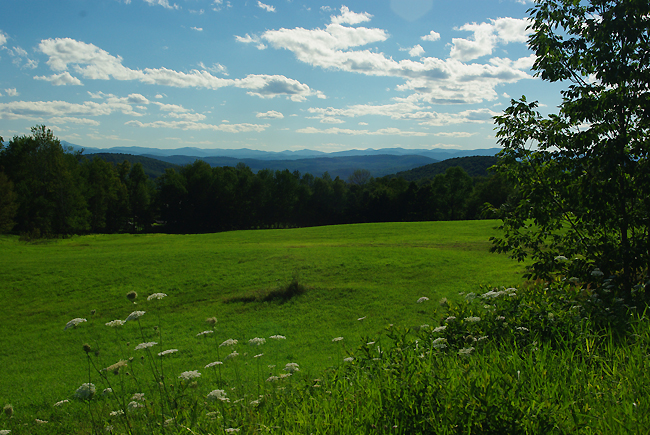 ...with a beautiful view of the Green Mountains in the distance.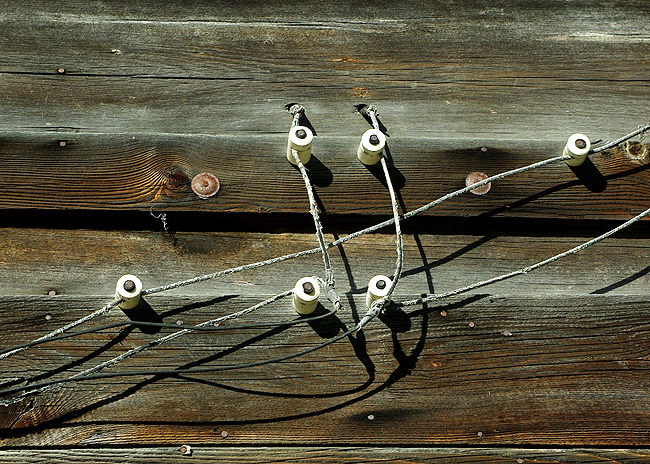 The side of an old barn next to the covered bridge below, with pieces of electrical wiring still attached, creates an interesting pattern...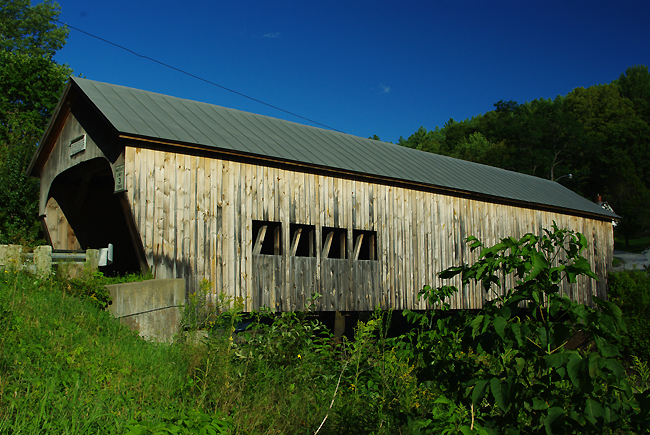 Above and below: Another beautiful example of what was once over 500 such structures in the Green Mountain State, also known as the "Covered Bridge State" by bridge enthusiasts!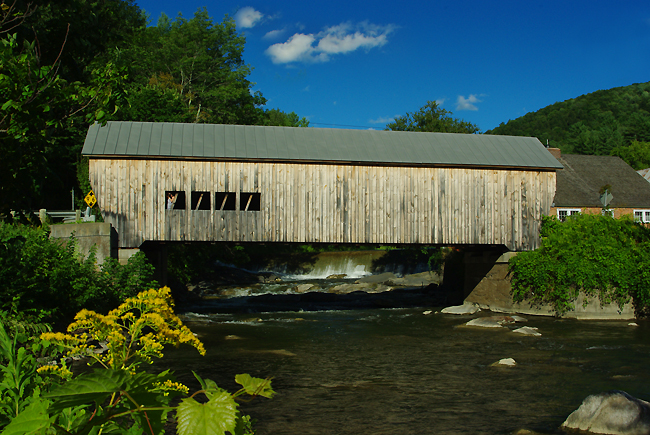 This one is the lovely Mill Bridge in Tunbridge, VT, built in 1883 and rebuilt in 2000, of multiple kingpost construction. It spans the First Branch of the White River at just over 75 feet in length. It is also known as the Spring Road/Hayward/Noble Bridge...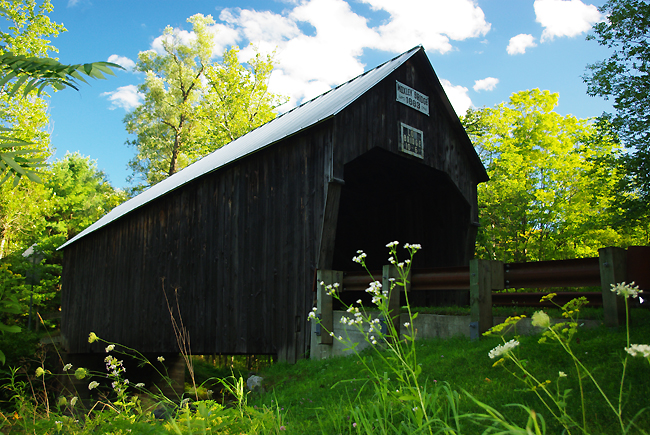 This is the Moxley Bridge, constructed in 1883 and spanning the First Branch of the White River in the town of Chelsea, VT...It's just over 58 feet long.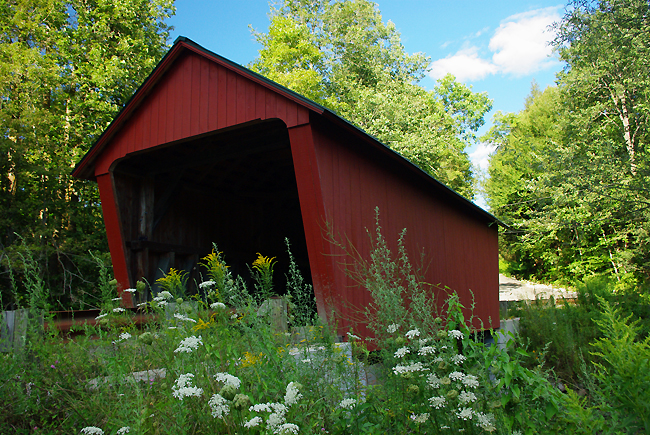 Yet another covered beauty...Built in 1904, this is the Braley/Johnson/Blaisdell/Upper Blaisdell (whew!!) Bridge...It spans the Second Branch of the White River in East Randolph. Restored in 1977, it is 40 feet long...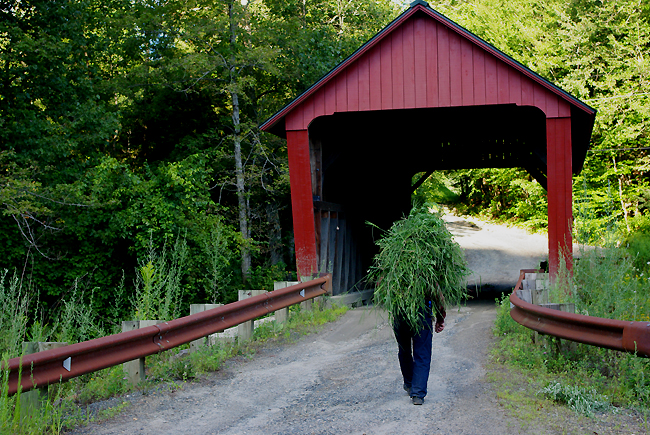 Right on cue...a local inhabitant carries a pitchfork load of freshly-cut hay to his shack, just to the left on the opposite side...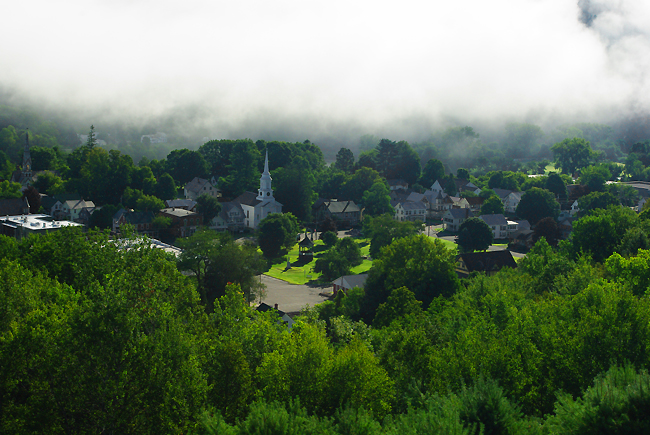 Above and below, the village of South Royalton, amid early-morning fog rising along the White River, seen from the northbound lanes of I-89...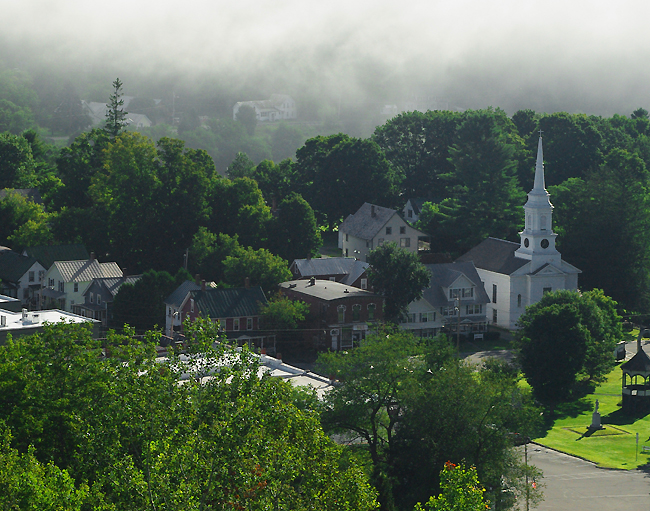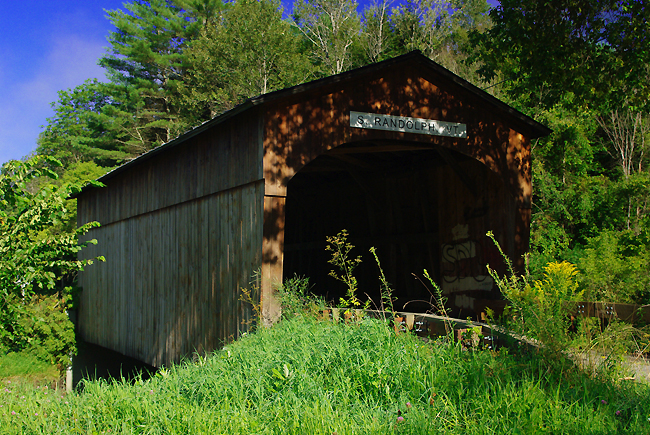 Along VT Route 14, this is the Kingsbury Covered Bridge, built in 1904 and crossing the Second Branch of the White River in South Randolph...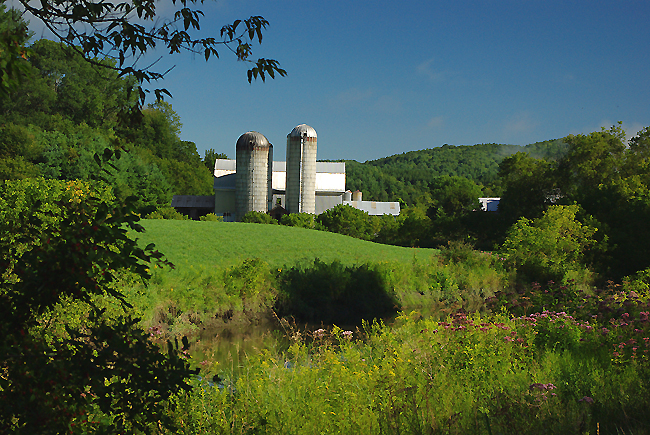 ...and a farm bordering on the north of the bridge...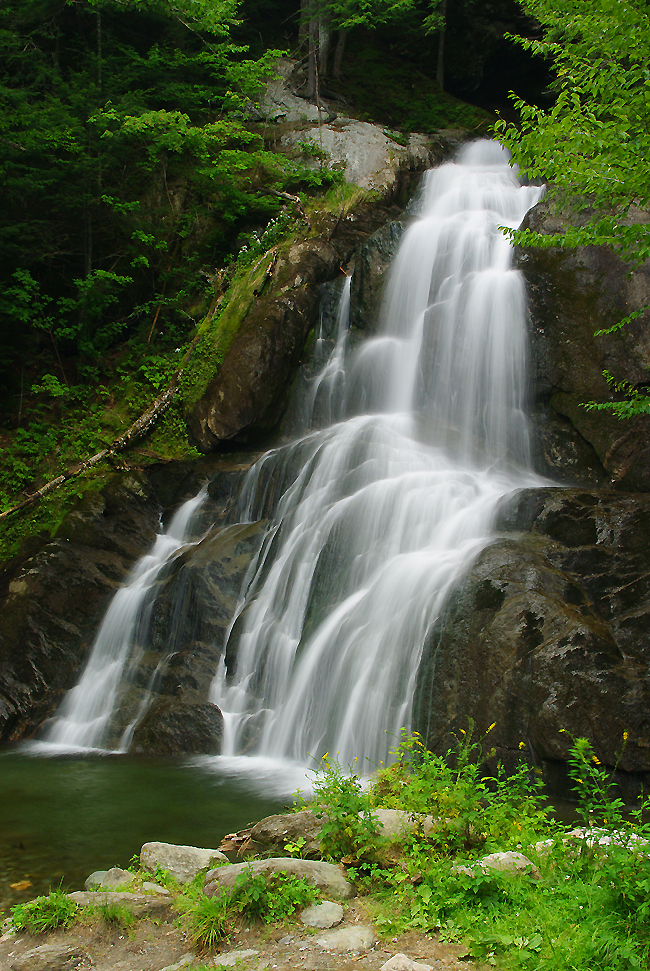 Above and below: The gorgeous plunges of Moss Glen Falls, located in Granville along VT Route 100 - one of the most scenic roads in all of New England! This is actually the larger (and more beautiful) of two cascades and is easily accessible via an excellent boardwalk...