The Western Caribbean - A look at Grand Cayman & Cozumel aboard the Norwegian Jewel on recent voyage with Donna and Dennis of D&D Travel...Enjoy! Photos c. 2009 D. Hubbs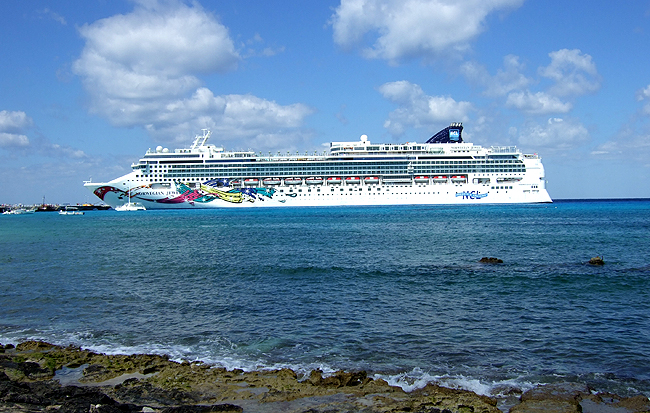 The Norwegian Jewel, built in 2005 at 92,000 tons, docked at Cozumel on a sunny March day...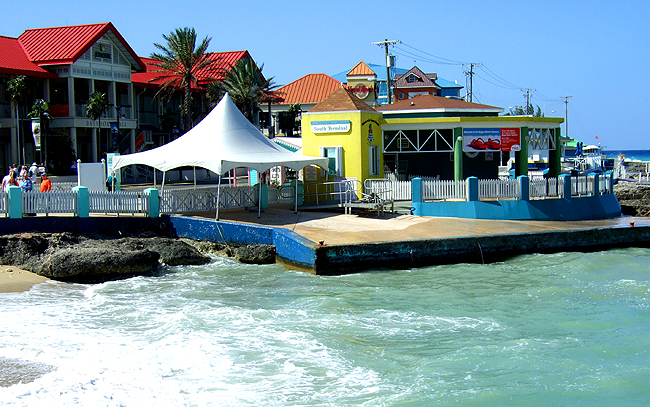 The vibrant waterfront along Harbour Drive, downtown Georgetown, Grand Cayman Island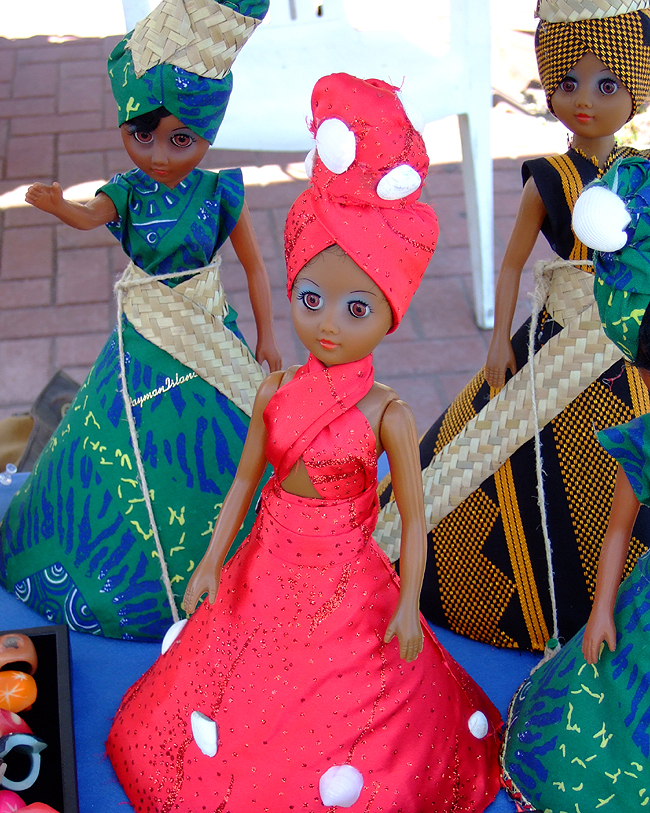 Above and next two below: Lovely handcrafted items at a craft market along the waterfront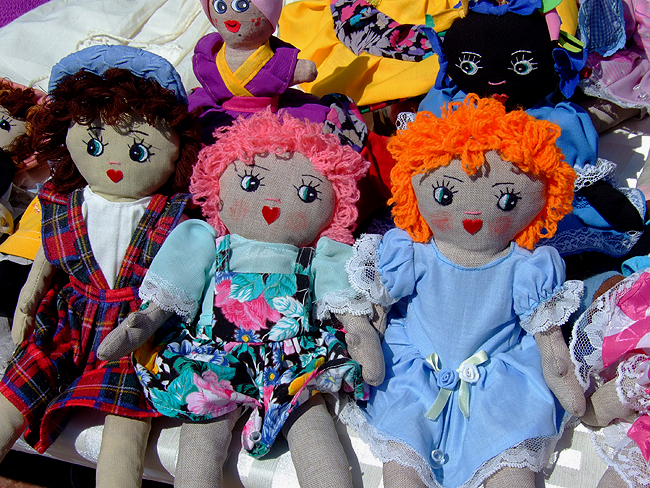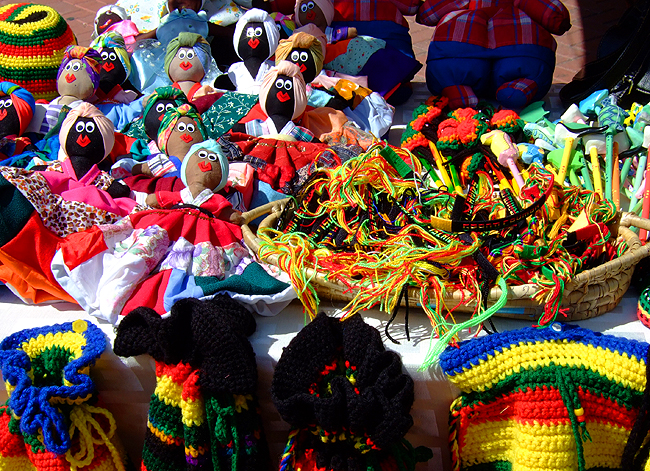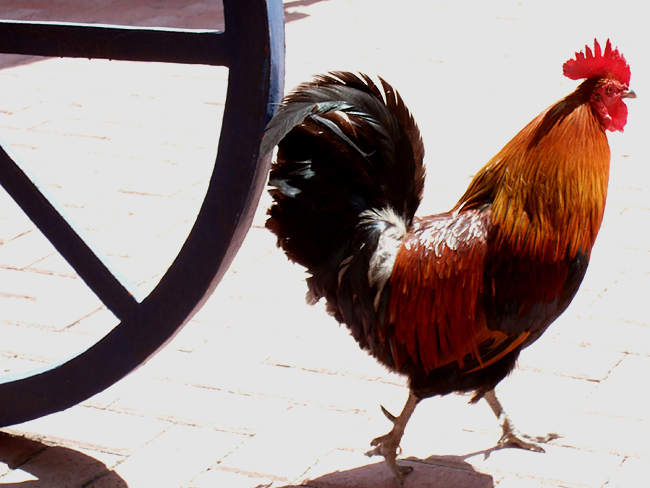 One of the local inhabitants just passing by!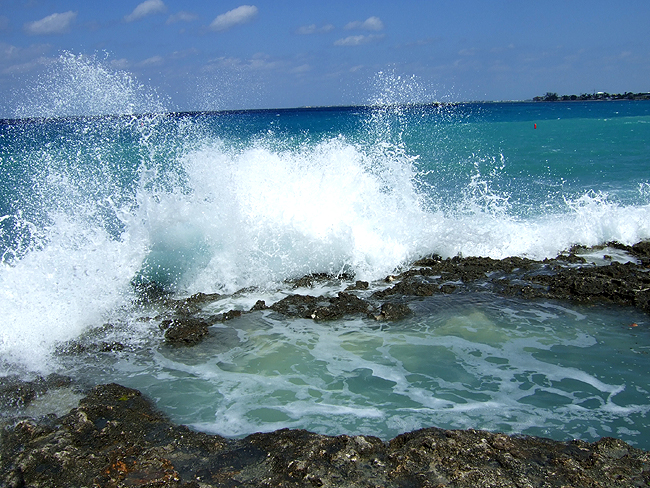 A windy day along the rocky downtown Georgetown waterfront!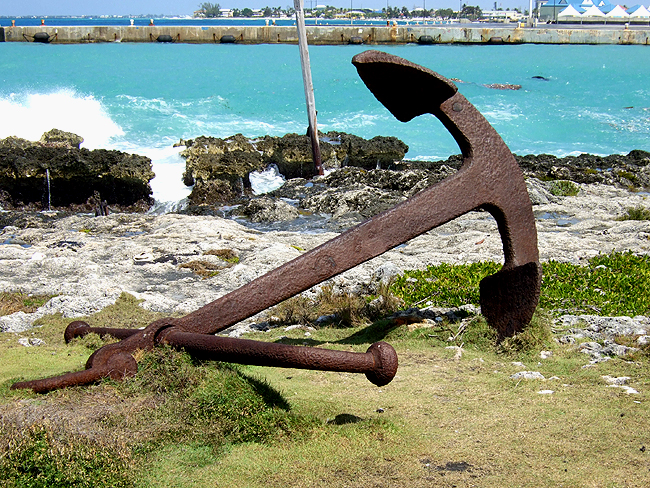 An anchor from sailing days past...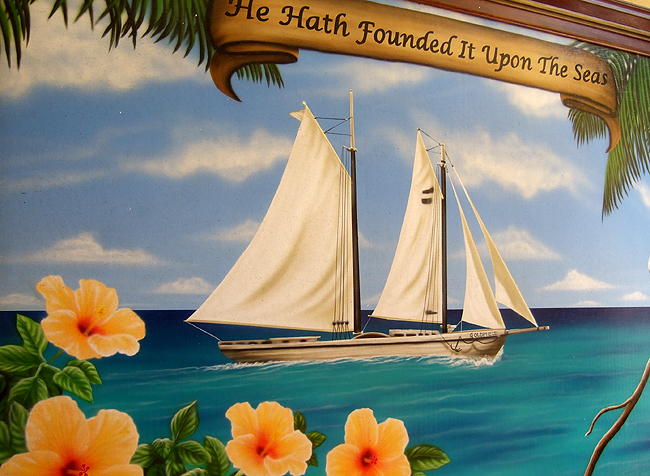 A beautiful mural reminding one of the Cayman Islands history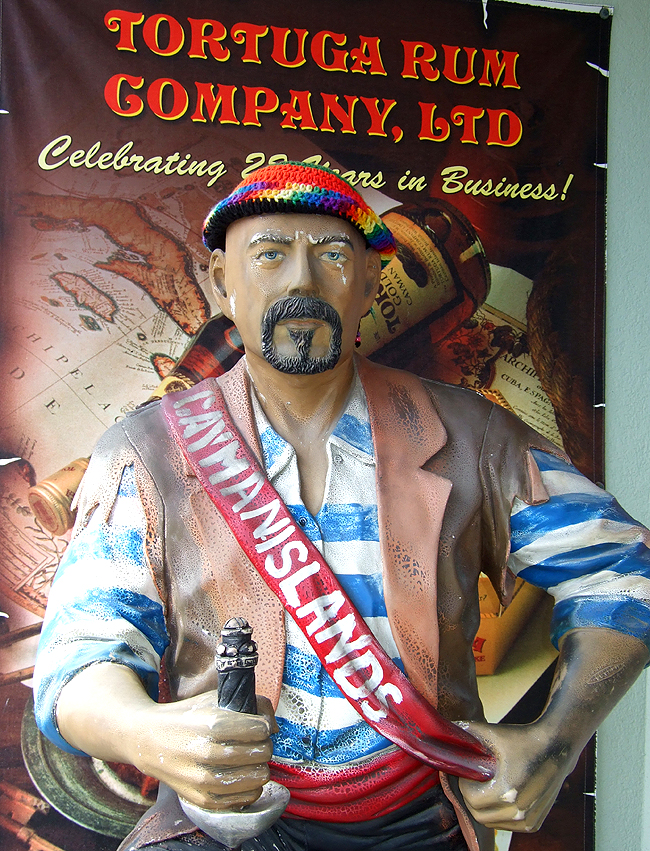 Rum - perhaps one of the most famous things the Caymans are known for!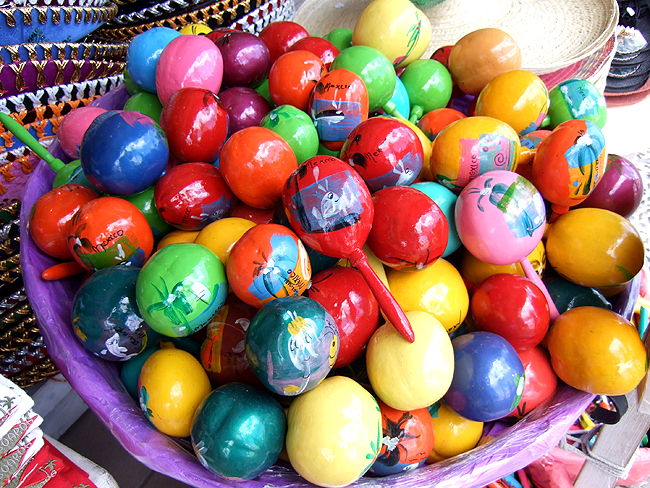 Shopping and Cozumel go hand-in-hand - a colorful display of Maracas - a percussion instrument made from dried gourd shells filled with seeds. They are very inexpensive and make great souvenirs of the island, just off the coast of Cancun...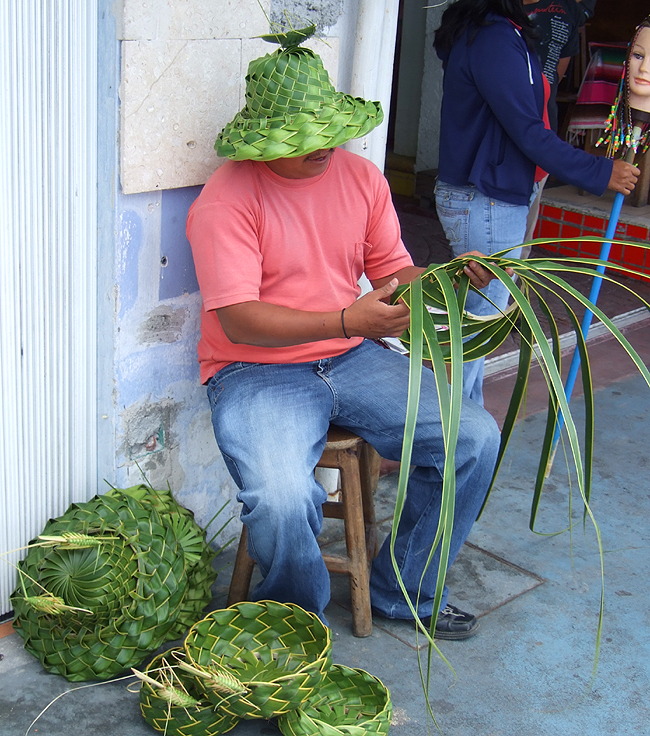 A weaver makes hats and baskets along Avenue Rafael Melgar - the main street along the waterfront in downtown Cozumel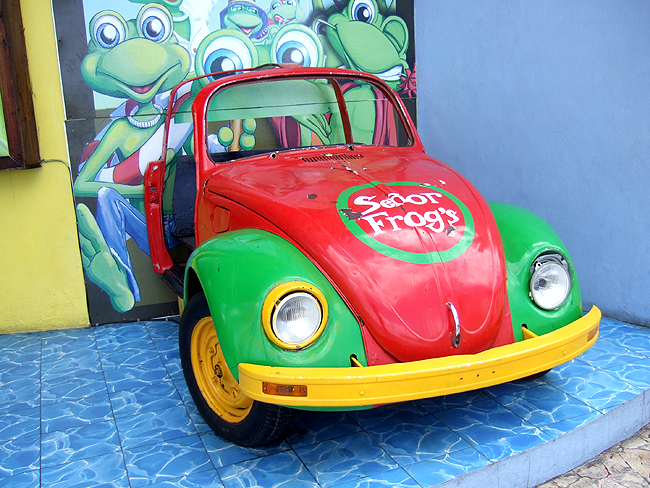 Senor Frogs - a "must do" in Cozumel. The restaurant-bar is very popular, especially with the younger crowd...Body shot, anyone?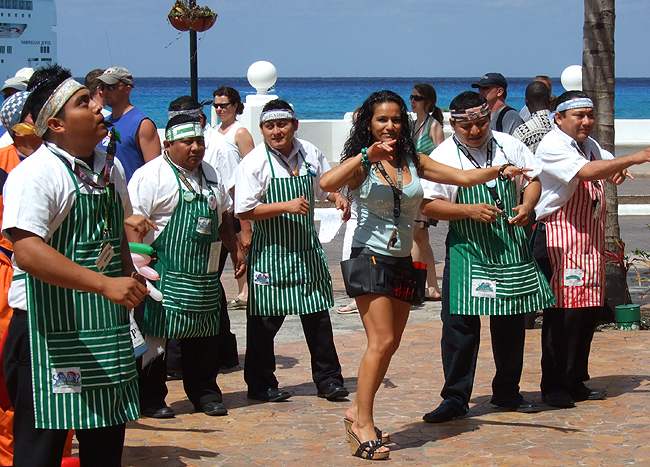 Wait staff performs outside a local eatery, enticing visitors to give it a try!
The "other end" of Avenue Rafael Melgar, just south of the main cruise ship pier (Punta Langosta). To the left of this shot (out of frame) is Jeanie's authentic Mexican restaurant. It's directly on the beach, with fantastic food, beach chairs, a covered patio, a super view and is the local place to go for a real Mexican atmosphere...Highly recommended by singer Don Dunn!
Ah...the Mexican Sombrero - beautifully handmade and inexpensive...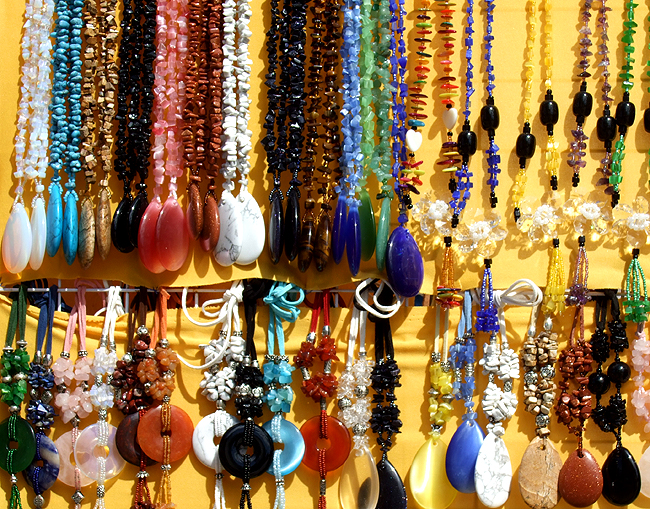 All manner of jewelery can be had along the waterfront; much of it can be negotiated for!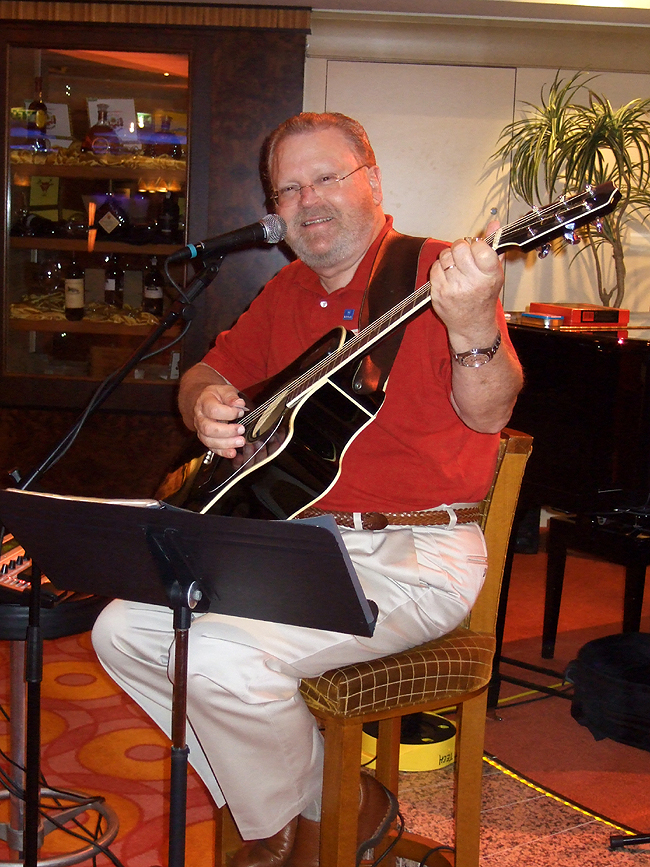 Don Dunn - a great singer/songwriter - performs aboard the Norwegian Jewel. Don has written for many famous singers, including Joe Cocker, Cher and Diana Ross, among others! He has several CDs out as well. See his website at: www.dondunn.com - A genuinely great guy!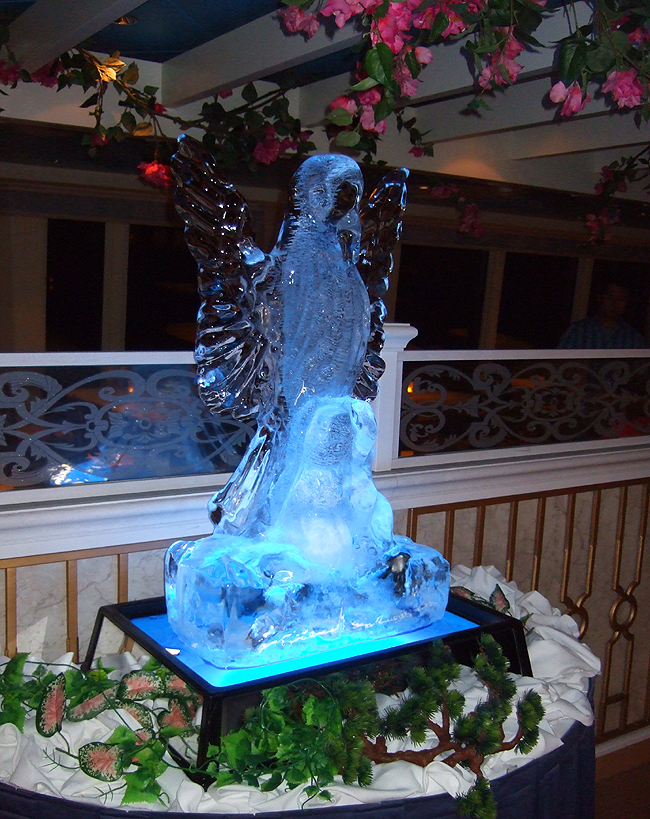 A lovely ice carving adorns the Garden Cafe aboard the Norwegian Jewel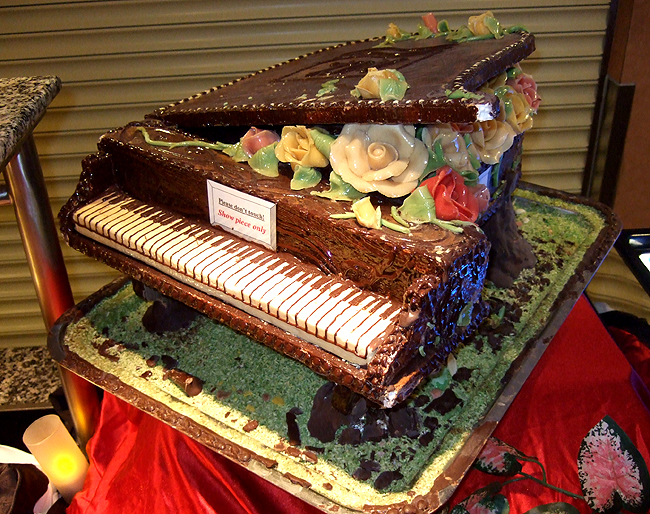 A piano made entirely of chocolate (!) is on display at the Chocoholic Buffet aboard ship...
As Master Cruise Counselors, we would be happy to help you plan a cruise to the Western Caribbean (or anywhere else in the world for that matter!). Just let us know how we can help. - Donna and Dennis