D&D Travel's Waterfall Series - "Frozen Falls of Connecticut" During a deep winter freeze in Connecticut's Northwest hills, once-surging waters are frozen into lovely ice sculptures. Here are just a few images that represent this winter wonderland!
Note: 11 HQ images - please allow time to fully load. Thanks!
Images c. 2013 - Dennis A. Hubbs, D&D Travel Services, LLC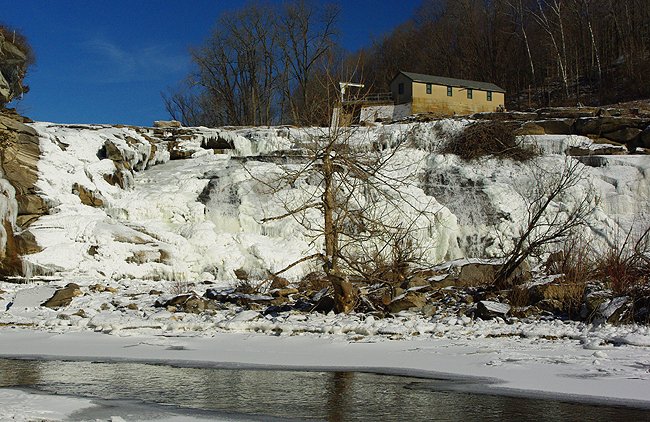 Above and next 3 images below: Great Falls, in Falls Village, CT. At a height of 50 feet, these block-and-cascade waterfalls are just below a hydroelectric dam on the Housatonic River...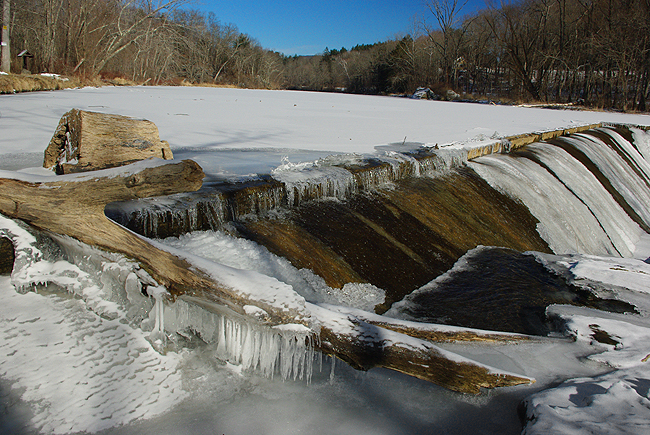 The frozen spillway...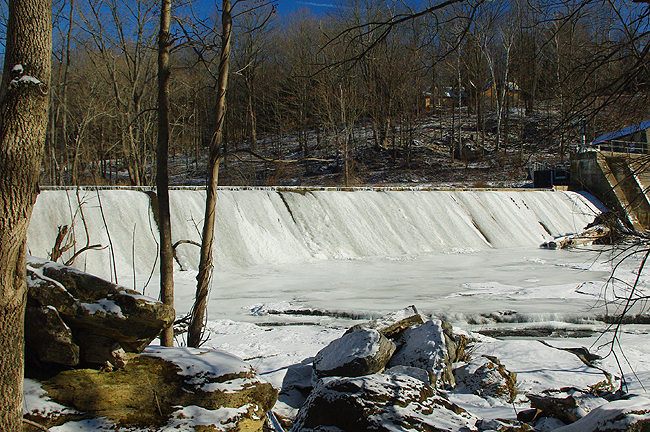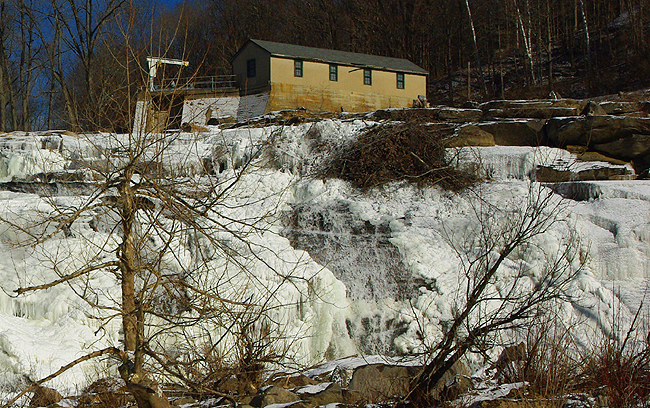 At the center, the sheer force of the water resists freezing completely!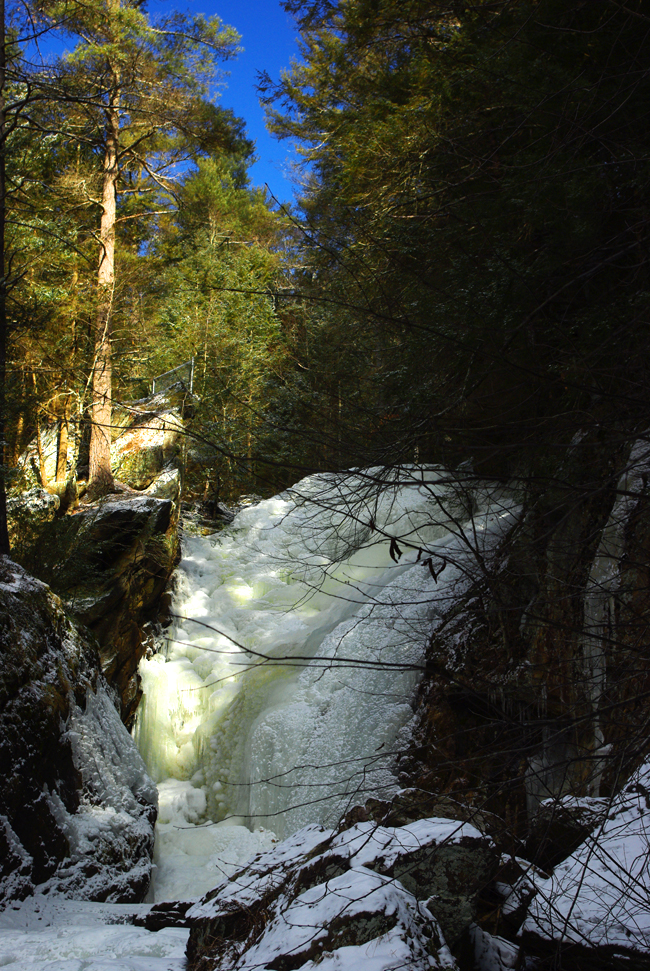 Above and immediately below: Completely frozen, Campbell Falls, literally just a few feet over the Connecticut border into Massachusetts, lies in Campbell Falls State Park, which straddles the line between Norfolk, CT and New Marlborough, MA. The plunge-and-cascade falls are about 50 feet in height and are reached along Campbell Falls Road - a well-maintained dirt road directly off Route 272 out of Norfolk...Spectacular in Spring and summer - gorgeous in the fall and well worth the short hike down!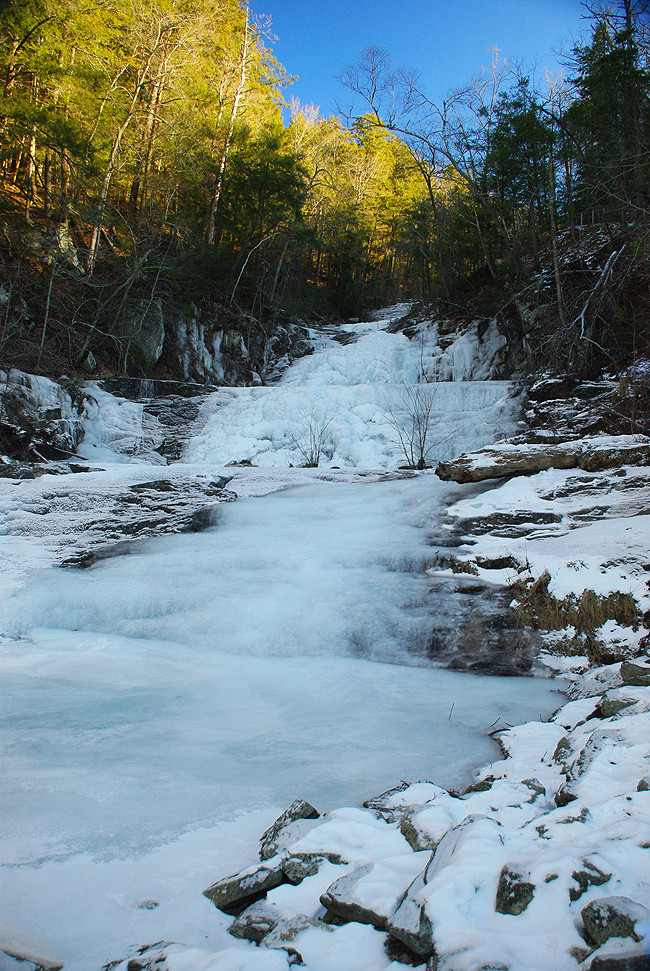 Above and immediately below: One of the most-photographed waterfalls in Connecticut is Kent Falls, in Kent Falls State Park on Route 7 in Kent. Consisting of plunges, horsetails and cascades, the total drop is about 250 feet. While the trail to the upper portion is a bit steep, it - and the park - are well-maintained. Expect a big crowd in season!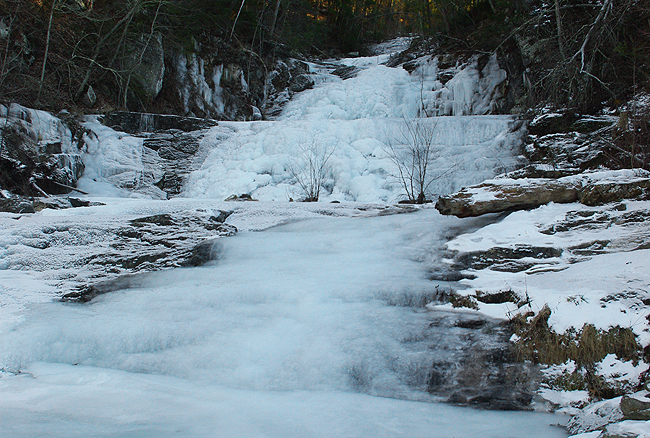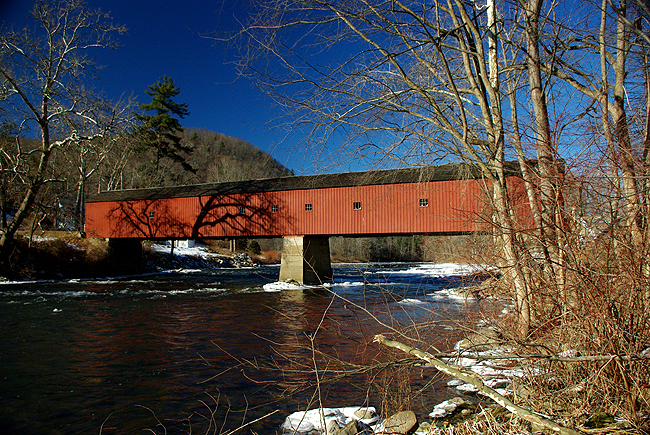 Above and immediately below: The famous covered bridge in West Cornwall, CT, directly off Route 7 north of Kent. It carries Route 128 across the Housatonic River here. Built in 1841 with a span of 242 feet, it is obviously impeccably-maintained - a major tourist attraction in this part of the state...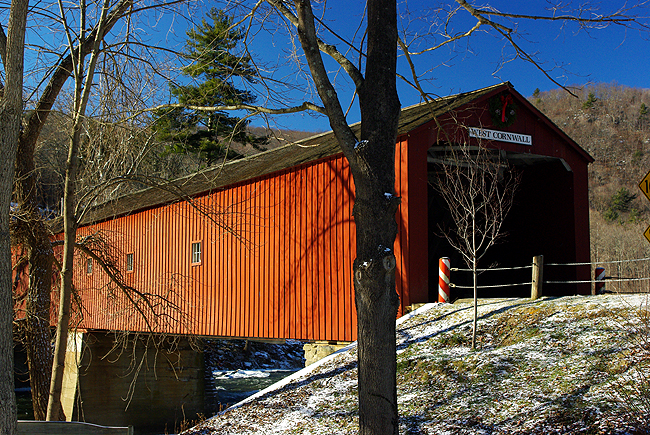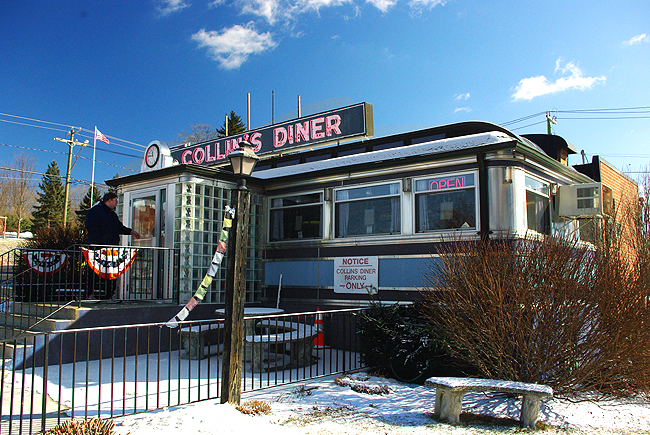 Finally, we had the pleasure of dining at the Collins Diner at 53 Main Street (Route 44) in Canaan, CT. Placed in its present location in 1941, it has the distinction of being the only one of its kind still in existence that sits on its own "island." The food is awesome and the diner is registered as a National Historic Landmark! This is Americana at its best and a highly-recommended stop during any visit to the area...
Thanks for stopping by! Hopefully, you will be inspired to visit the area if you have not already done so. If you have, maybe you've seen a few spots you didn't know existed...and find well worth exploring! - Donna and Dennis