D&D Travel's Seattle, Washington - Part 1 of 3
Welcome to a brief tour of downtown Seattle, Washington on a lovely day in July, 2015! Parts 2 and 3 visit the state's Olympic Peninsula and Rainforests along with (coming soon) Mt. Rainier and North Cascades National Parks ...Please enjoy!
[home]
The Seattle Waterfront - a busy port... and huge tourist attraction!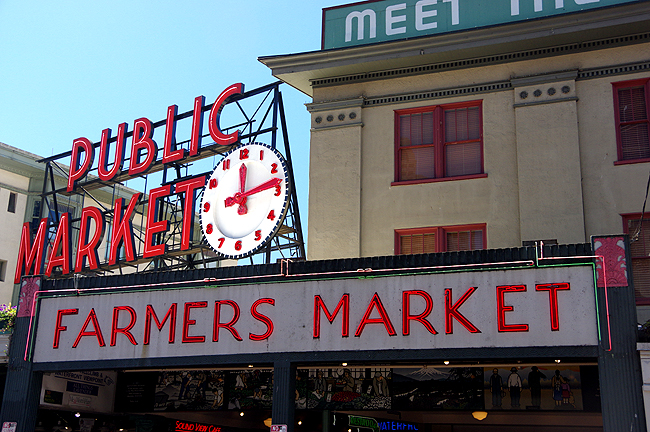 One of the most recognizable attractions is Pike Place and the Public Market...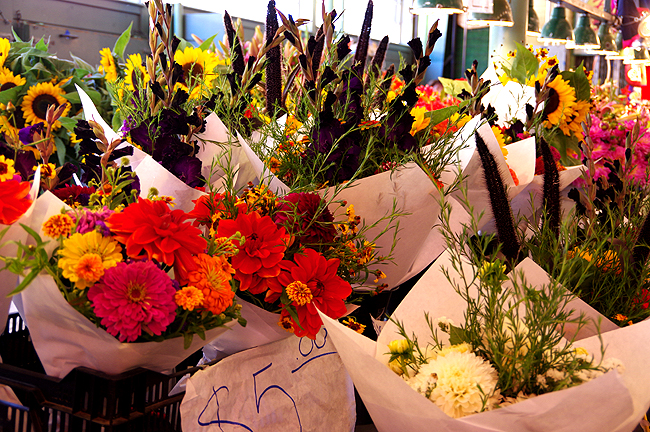 All manner of flowers and produce are for sale - note the $5 price above, for a gorgeous bundle!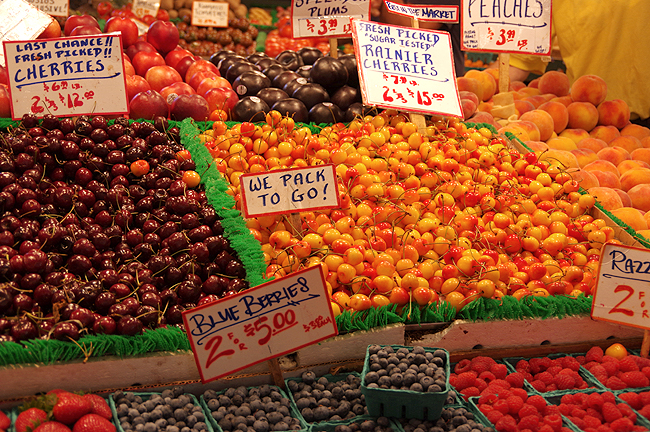 Color, color everywhere!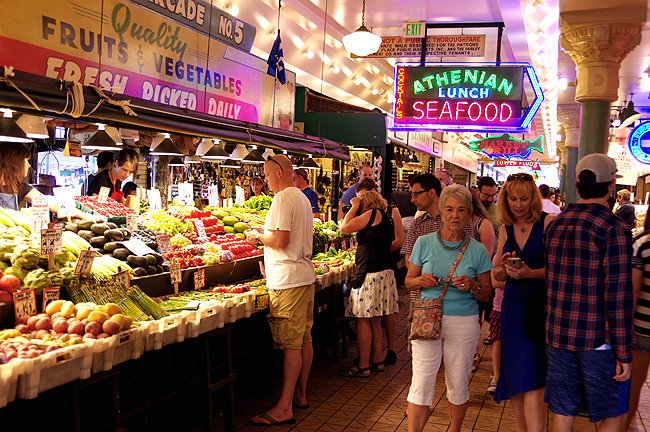 There are many restaurants, food/seafood and craft booths to browse...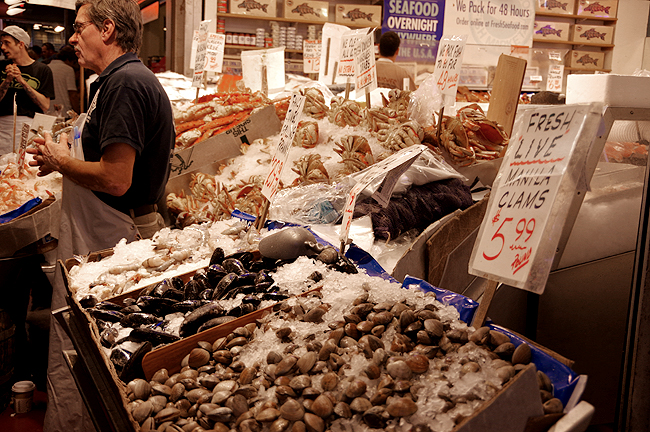 Here is where the fish are tossed between those manning the stall, prior to being wrapped for the customer - the Pike Place Fish Market - founded in 1930!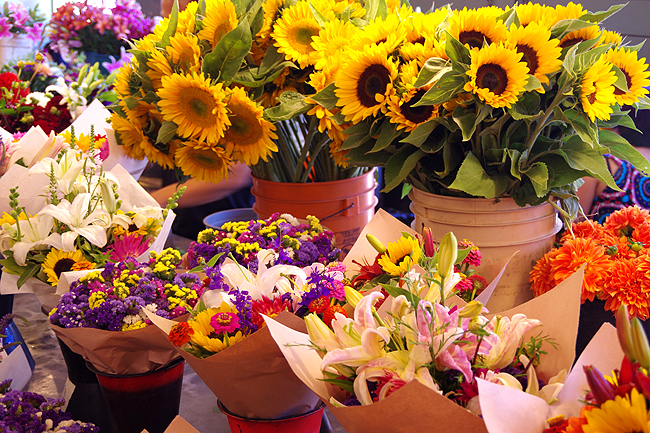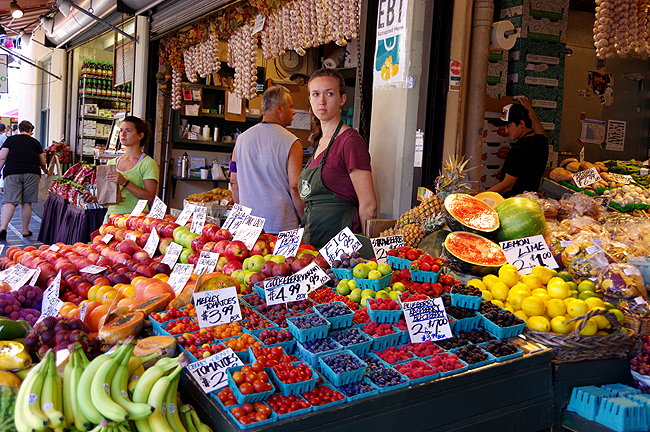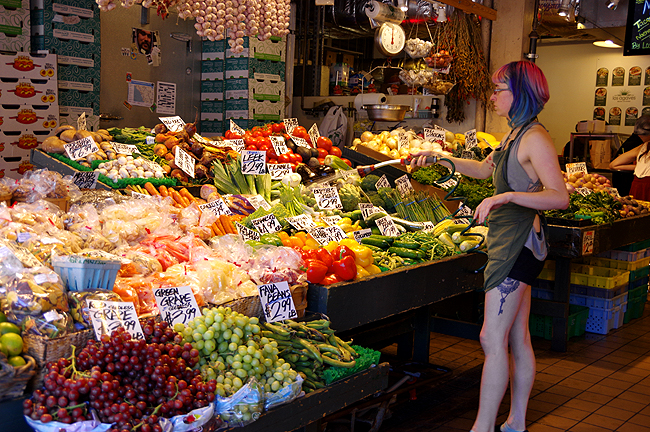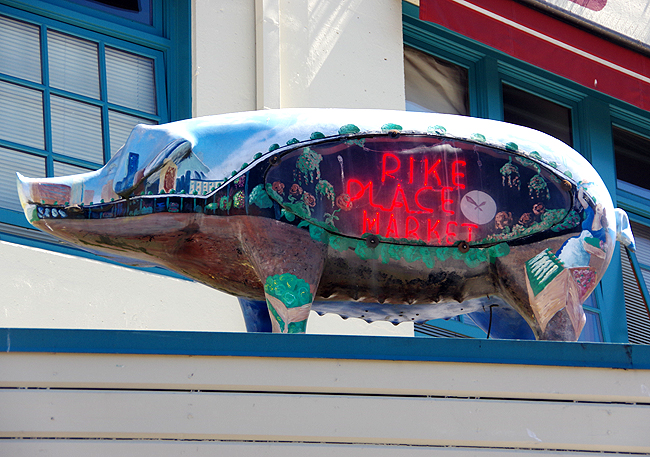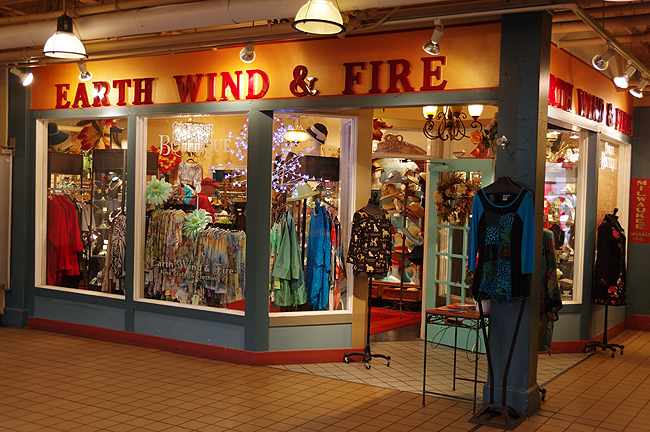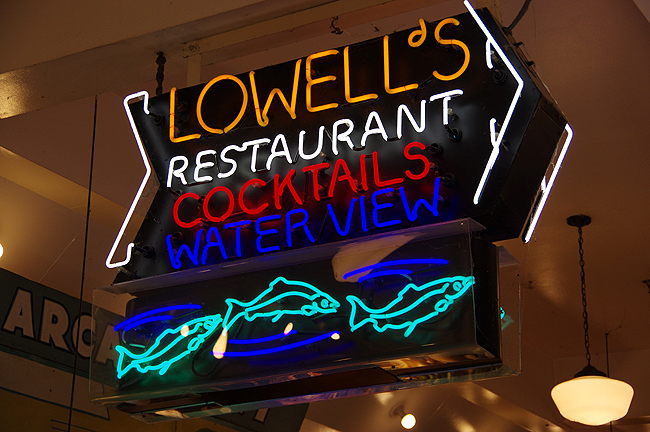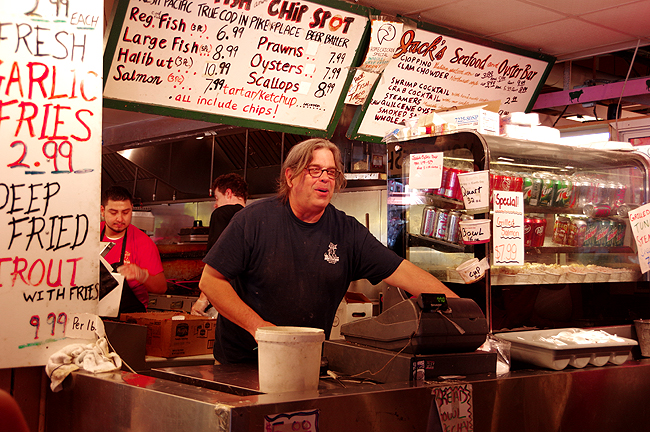 You won't go hungry here at the market!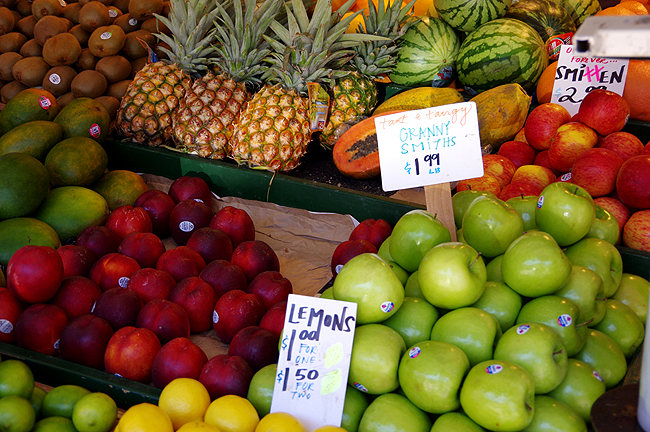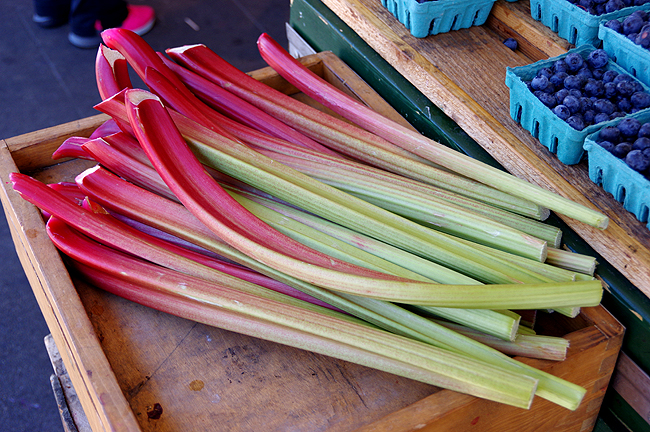 Fresh Rhubarb...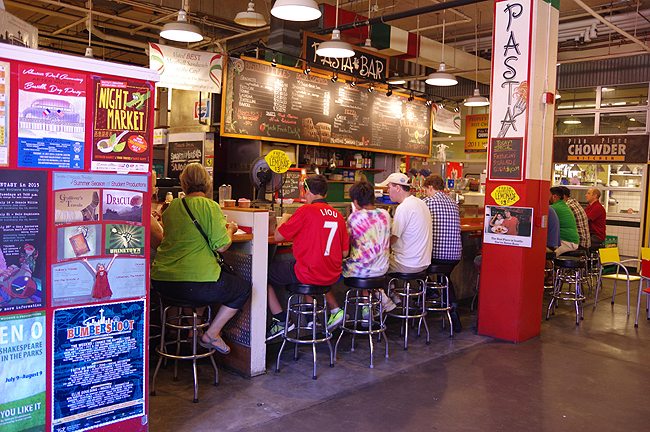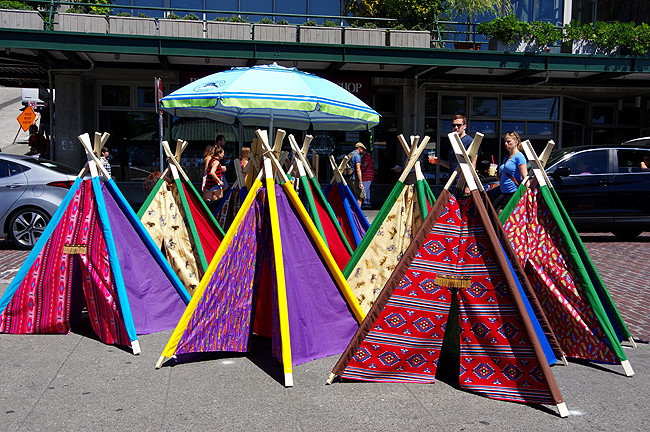 Outdoors, even more craft stalls, selling virtually everything - line the street...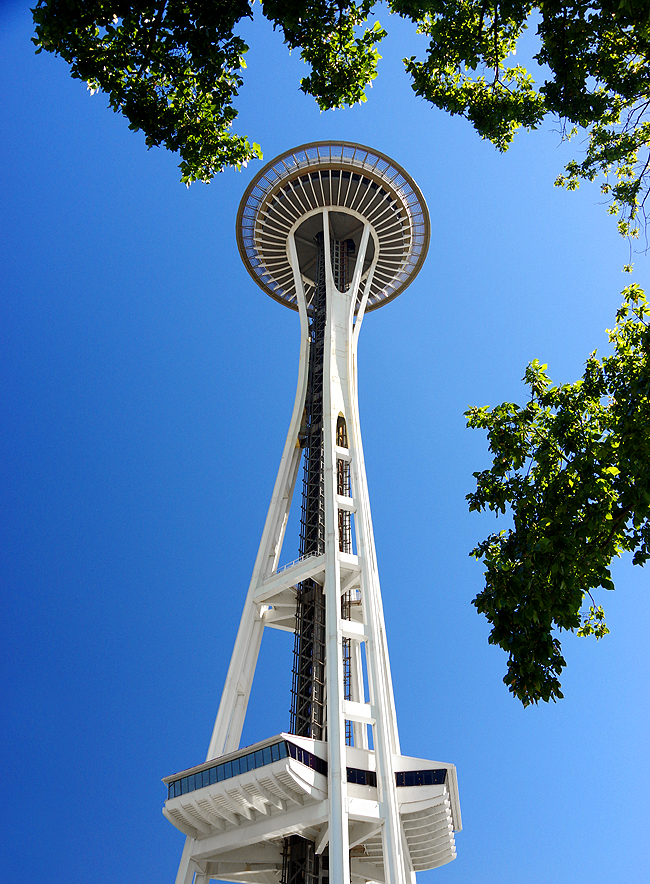 A short walk from Pike Place Market brings you to Westlake Center, where you can then pick-up the famous Seattle Monorail...and for $2.25 each way you can ride directly to the Space Needle - perhaps the most well-known landmark in the city!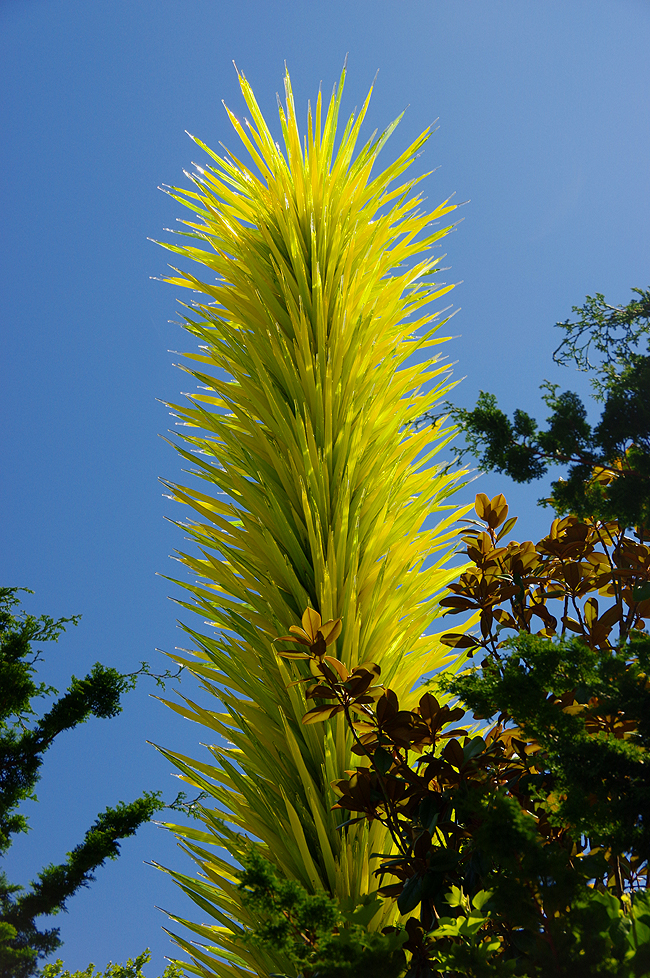 Adjacent to the Needle is the home of Chihuly Garden and Glass Museum - whose unique glass sculptures are shown around the world...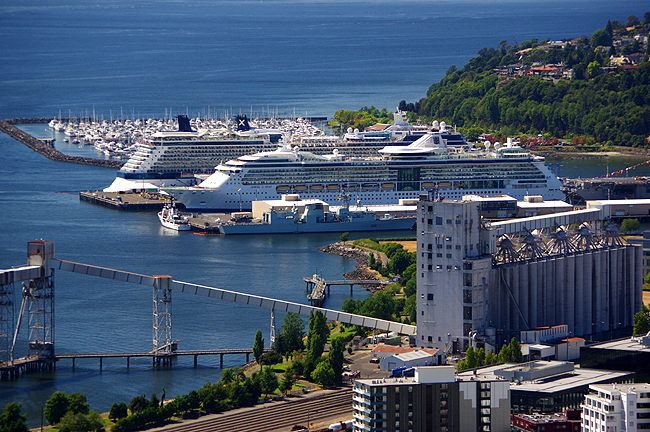 Looking north from the observation deck of the Space Needle overlooking Puget Sound, two cruise ships (Royal Caribbean and Celebrity) are docked for the day...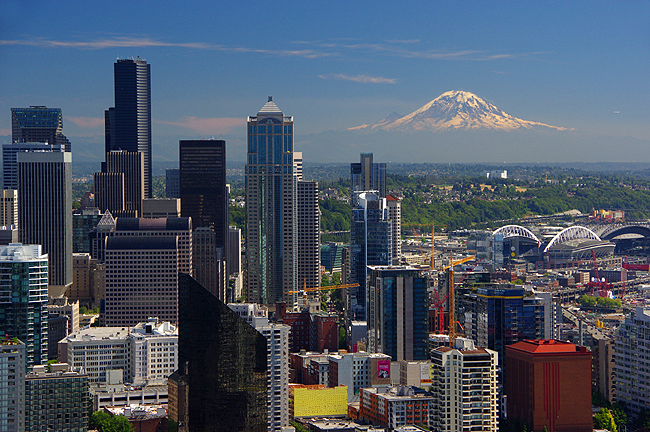 This glorious clear day, Mount Rainier looms in the background - some 54 miles distant!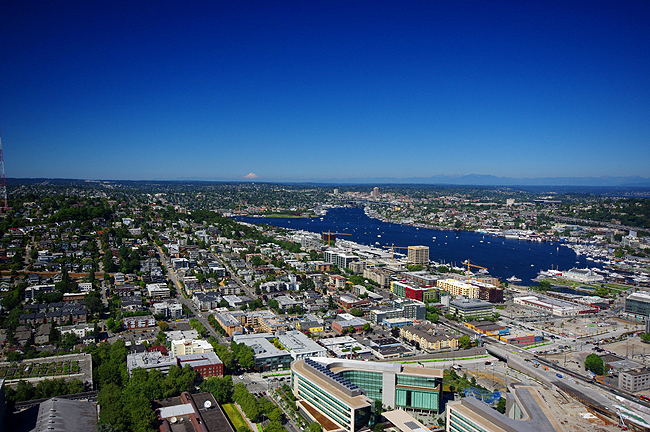 Another view of the city, with Lake Union to the east...The tiny white "hump" in the background, just left of center, is Mount Baker, far to the north in North Cascades National Park!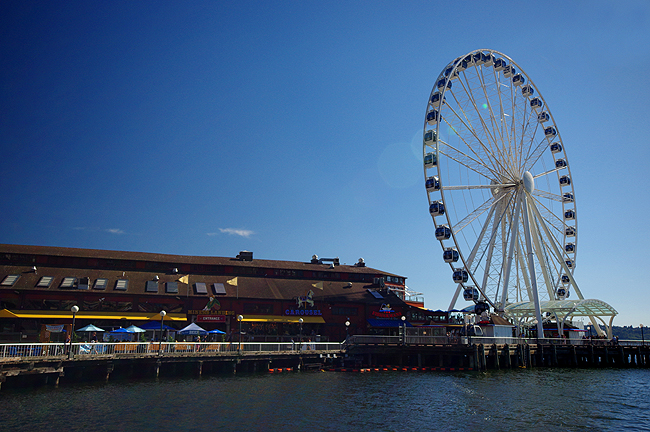 Along the boardwalk at Alaskan Way, an easy walk from Pike Place Market, is the Seattle Great Wheel - a 175-foot Ferris Wheel offering rides in air-conditioned gondolas with an awesome view of the city and Puget Sound...